0203 816 0985
Let's talk. We're open Mon-Sun 9am - 6pm
We're open Mon-Sun 9am - 6pm
The Best Des-teen-ations Around the World
When it comes to parenting, it's hard to always get the correct balance between what your kids want and what you can manage. But when they're in the phase of 'absolutely nothing impresses me', it gets even more difficult especially when it comes to family getaways. So, if you don't want to spend your holiday with a moody teenager then keep reading as Winged Boots has got you covered with the top destinations that are sure to put a smile on everyone's faces.
Barbados, The Caribbean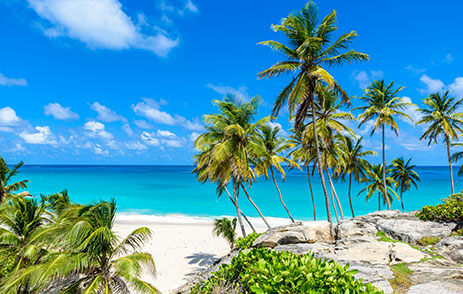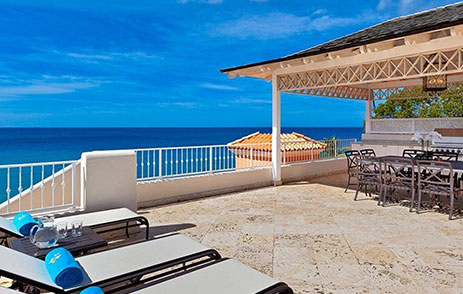 Don't be fooled – kids get stressed too. You may think that because they don't have full-time jobs or bills to pay that their life is just a walk in the park. Show them that you understand the frustrations of exams, skin breakouts and friend fall-outs by treating them to a luxuriously relaxing holiday in Barbados. The gem of the Caribbean, Barbados is perfect for every traveller of every age, boasting sprawling ocean views, beaming sunshine all-year-round and unbeatable cuisine throughout the island. Known as the culinary capital of the Caribbean, this is the time to wean your teens off the likes of McDonald's and get them hooked on true Bajan delights. Barbados is a fantastic multi-cultural society so if traditional fare doesn't tickle their fancy, the island offers the best in Chinese, Indian, Italian, Mexican, Thai and Polynesian cuisine.
Who doesn't like the beach? Even though they might spend the entire time with their noses buried in a celebrity magazine or blaring music through their headphones, there is no denying the beauty of a beach in Barbados. Each stretch of sand looks like something straight out of a postcard so if it's a struggle to persuade your teens to come with you, promise them an Instagram shot that is sure to have the likes rolling in.
Where to stay and why: Saint Peter's Bay is just steps away from a gorgeous beach where guests can indulge in an array of fantastic watersports. If that wasn't enough, the five-star resort offers a 160-foot free-form swimming pool where outdoor movie nights are held during Christmas, Easter and half term, perfect for your teens on their school holidays.
Orlando, North America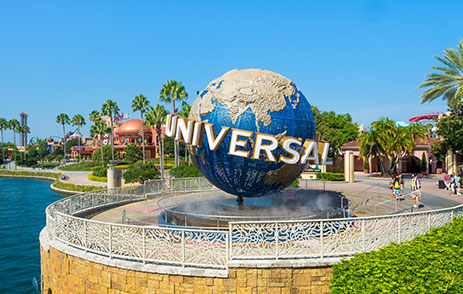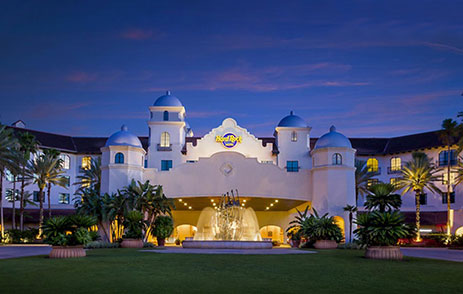 Don't listen to them when they say that they're too old for Disney – because no one is! Orlando is the ideal destination for every family that's on the hunt for unforgettable holiday memories, from the very young to the young at heart. Let's start with the theme parks. Known as the happiest place on Earth, Walt Disney World is home to four brilliant amusement sites; Magic Kingdom, Animal Kingdom, Epcot and Disney's Hollywood Studios. For teens, Magic Kingdom is probably your best bet as it hosts thrilling rides such as Splash Mountain, Pirates of the Caribbean and Astro Orbiter. Plus, when in Orlando, you simply can't go wrong with a visit to Universal Studios and Islands of Adventure. Your not-so-little kids will be put right at the heart of the action as they embark on rides that will drop and spin them faster than they can say "the Amazing Adventures of Spiderman".
Don't be fooled by the fact Orlando is all about the theme parks. Hot-air balloon rides, escape rooms and indoor go-karting will certainly make you the coolest parents in the world without a doubt. The sunshine in Florida definitely doesn't go amiss either – if that doesn't put them in a good mood, we don't know what will!
Where to stay and why: Hard Rock Hotel at Universal Orlando boasts a prime location just 15-minutes from Walt Disney Resort. Guests staying at this fabulous hotel also benefit from exclusive perks at Universal Studios such as a complimentary unlimited ride access pass, priority seating at select restaurants and early admission to The Wizarding World of Harry Potter.
New York City, North America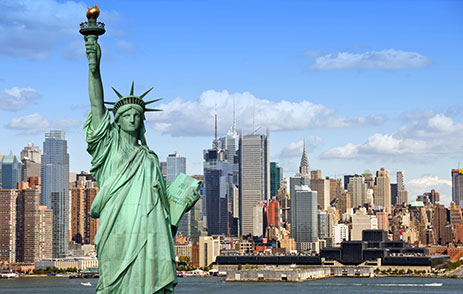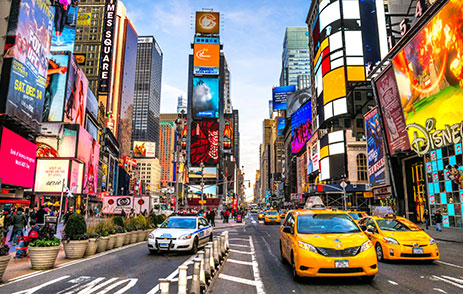 Sticking with North America, New York City is a gorgeous metropolis that everyone falls in love with as soon as they touch down on the tarmac. Where do we even begin? If it's the family's first time in the city, sightseeing is an absolute must but trust us, your kids won't be bored in the slightest. Take them to the centre of Times Square which is bursting with life and iconic American motifs such as yellow taxis, M&M's World and just minutes away from the bright lights of Broadway. If you know that seeing a show will be wasted on your teens, save your money and book a ferry ride to wave at Lady Liberty herself. Skip Ellis Island and head back to the mainland – we recommend visiting Rockefeller Centre instead of tackling the queues at the Empire State Building as the views are just as spectacular, especially when night falls and the city lights up.
Why not try something different to keep your teens entertained while in the Big Apple? Central Park is the perfect location all-year-round for a whole host of activities but if you're heading to New York in the spring or summer, you're in for a treat. With large open plains of grass everywhere you look, it's time to get competitive as you pit the adults against the kids in some family-fuelled sports. Whether it be football (or soccer, as the Americans call it) or just a classic game of British bulldog, you're sure to all be laughing and creating memories in no time. Central Park is also home to tennis courts, handball courts and a zoo.
Where to stay and why: Mandarin Oriental, New York simply because of its fantastic central location. With the rooms offering mind-blowing views of The Hudson River and the Statue of Liberty, you'll always be close to the city action. You know what that means – no teenage complaints that the iconic landmarks are too far away!
Edinburgh, UK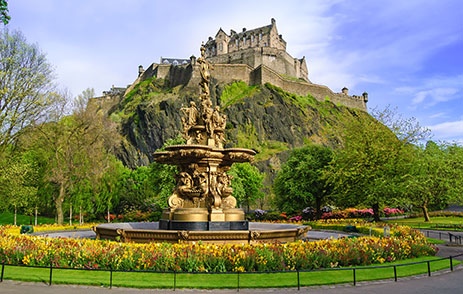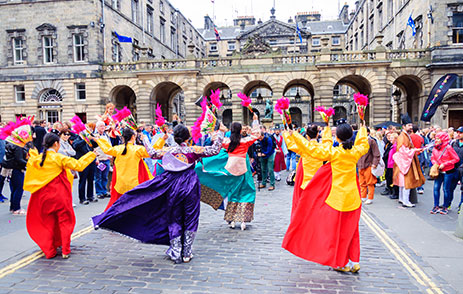 You can hear them already: "staying in the UK? Boring!" Get ready to prove them wrong. The Scottish capital is a hub of rich culture, beautiful heritage and gorgeous views wherever you look. Perfect for a city break just to get them out of hiding away in their rooms, there's no better time to visit Edinburgh than during the famous Fringe Festival which takes place throughout the entire month of August. The Fringe Festival 2018 has officially partnered with the Year of The Young People and is guaranteed to be the most eye-opening experience for parents and kids alike. Let us explain a little about the Fringe. It's an arts and culture festival where anything and everything goes – street exhibitions, comedy and magic shows, theatre productions, music performances… the list goes on and on. Even if this doesn't sound like something your child would be interested in, it will be by the time they leave. Think flash mobs, choirs bursting into song on the streets and just a general happy-go-lucky attitude from the locals that is utterly infectious. Oh, and don't forget to take time out of the festivities to explore the mesmerising grounds of Edinburgh Castle.
Edinburgh isn't all about singing and dancing though, it's a truly magical city in more ways than one. You guessed it – it's the birthplace of Harry Potter! J.K Rowling's inspirations are scattered all over this glorious capital, from the tall bleachers at Edinburgh Castle reminiscent of the Quidditch pitch to the dark underpass that just has to be where Harry fought off the Dementors in the Order of the Phoenix. This is just one of the many reasons why your kids will fall in love with Edinburgh faster than a Nimbus 2000.
Where to stay and why: Waldorf Astoria Edinburgh – The Caledonian is just a short 25-minute scenic journey from Edinburgh Airport and is nestled in the shadows of the iconic Edinburgh Castle. When your kids decide to go off on their own to discover the Fringe Festival (yes, it will happen), take advantage of the spare time and get a luxurious spa treatment that's guaranteed to relax you to the point where you feel as if you're floating on air.
The Canary Islands, Europe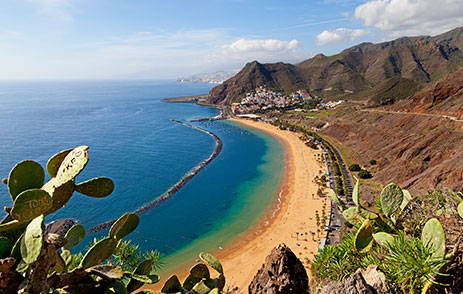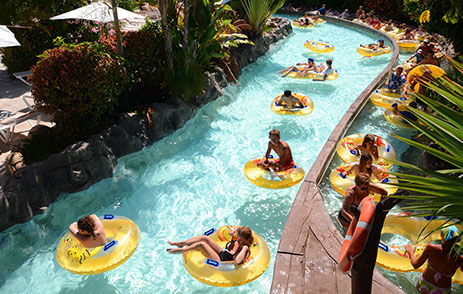 If you're on the hunt for a destination that's not too far away yet still boasts excellent weather all-year-round, you simply can't go wrong with the Canary Islands. Whether Gran Canaria, Fuerteventura, Lanzarote or Tenerife tickle your fancy, there's nothing better than family relaxation underneath the Spanish sunshine in a luxurious hotel. Crystal-clear waters in the Canary Islands only means one thing – watersports. Snorkelling and scuba diving are popular pastimes here, brilliant for getting your feet wet and exploring more than 350 species of exotic fish and marine life. Your teenagers will relish at the opportunity to do something that's out of the ordinary and with the gusts of winds and big waves throughout the islands, surfing will most certainly be on the agenda.

Travel to Tenerife and your teens will be falling at your feet if you take them to the award-winning Siam Park. This fantastic waterpark is open 12 months a year and is the largest one in Europe. Home to the biggest artificial waves in the world as well as an artificial beach, there's no way you'll spend a day here without plunging down the Tower of Power. Suitable for guests aged 14 and above, this adrenaline-fuelled slide will see you near-vertical dropping at a speed of up to 80 km/h and passing through a huge underground aquarium full of stingrays and sharks.
Where to stay and why: The Ritz-Carlton, Abama although your teens will be slightly too old for the Ritz Kids' club, the entire family will simply adore this resort. Boasting a beachfront location with gorgeous ocean vistas, 10 on-site restaurants and even an 18-hole golf course, returning home won't even be an option.
Cape Town, South Africa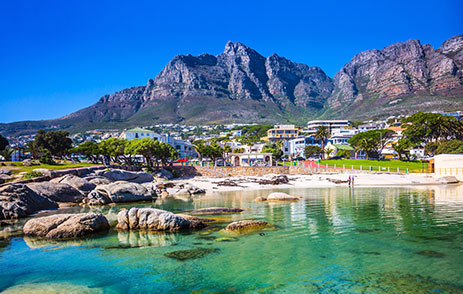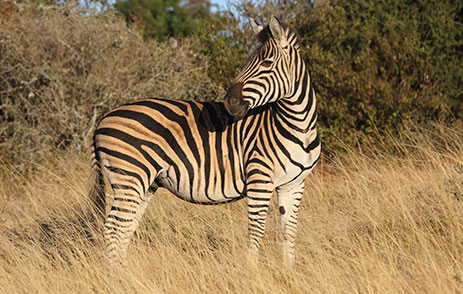 Cape Town is where culture and luxury come together in perfect harmony. This is the ideal opportunity to educate your teens on one of the most beautifully diverse areas in the world, home to a wealth of beaches, art galleries and Michelin-starred eateries. Although your hotel is guaranteed to be top dollar, get them in the great outdoors to explore South Africa in all its glory, beginning with a trek up the legendary Table Mountain. This hike, although somewhat strenuous, won't remind your kids of their dreaded P.E lessons – well, it might but once you all reach the peak its stunning vistas will be so worth it.
What's a visit to South Africa without an afternoon spent on a safari? Shamwari Game Reserve is iconic for its family safari, educating kids and adults alike on the conservation practices throughout the Eastern Cape. Get up close and personal with the likes of elephants, rhinos, lions and buffalo before stopping for refreshments halfway through while admiring the glorious views of Cape Town. If your teens have just hit 16, walking safaris are also available, perfect for wandering through the majestic flora and fauna of the natural African landscape. You'll be living out your Lion King dreams in no time.
Where to stay and why: One&Only Cape Town, of course! The perfect location for a summer holiday treat, this hotel is set against the dramatic backdrop of Table Mountain and is less than a five-minute drive from the vibrant city centre. Top-notch facilities include heated infinity pools, on-site fine dining and a spa that's out of this world.
Share with someone you'd love to travel with

Ashleigh Simmons
Ashleigh Simmons is a Content Writer