0203 816 0985
Let's talk. We're open Mon-Sun 9am - 6pm
We're open Mon-Sun 9am - 6pm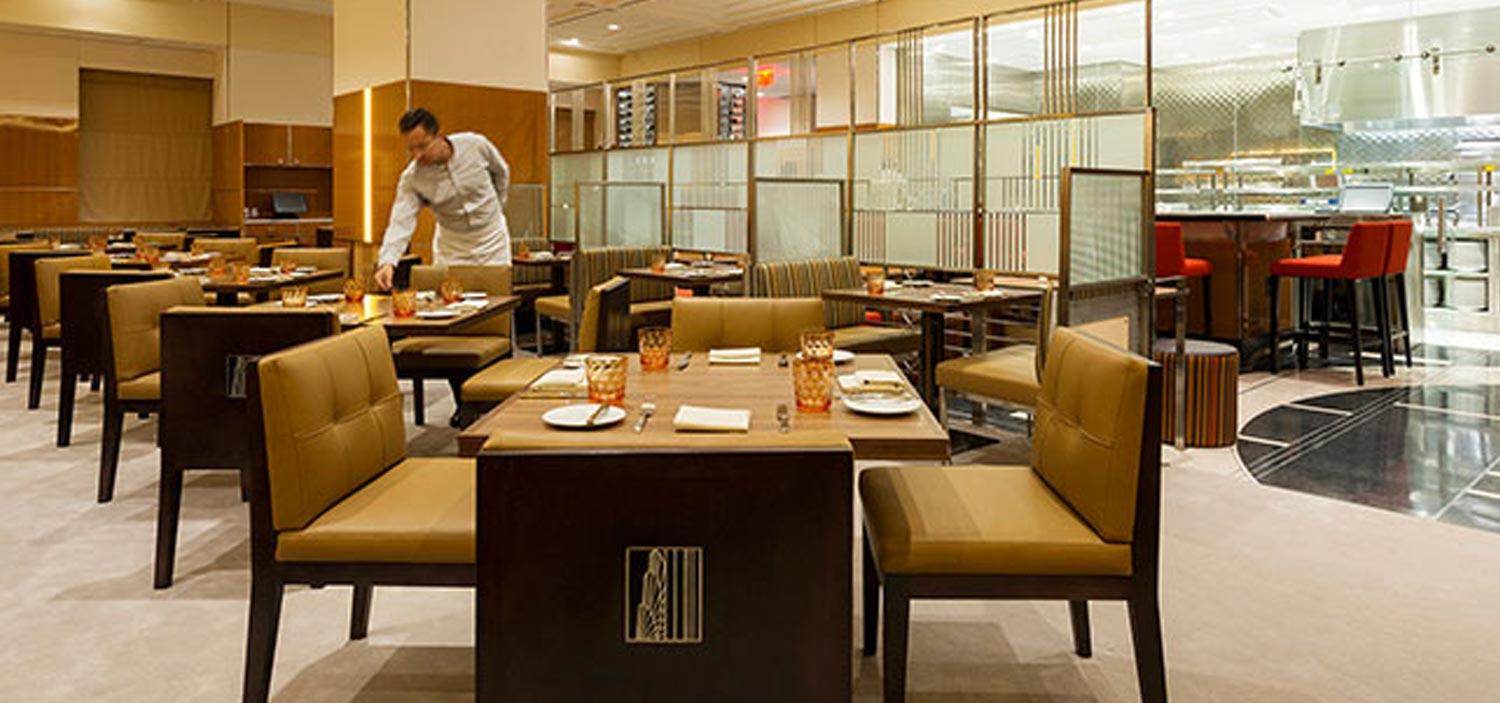 Dine at the Empire State Building
Destination: New York City
Iconic in art deco grandeur, the Empire State Building is easily one of the top attractions in New York City and one of the most photographed, too. 102-storeys high, a visit to the observation deck sees phenomenal views of the famed city skyline and on a clear day, you can even spot New Jersey, Pennsylvania, Connecticut and Massachusetts.

Towering tall 1,240-feet above Midtown Manhattan, this skyscraper also boasts five restaurants so you can tantalise your taste buds and unwind while devouring amazing food. It's the perfect choice for a date night or family meal.

With the majority of restaurants located on the 33rd floor you can expect to be seated overlooking fantastic views of The Big Apple. STATE Grill and Bar serves up amazing American cuisine for breakfast, lunch and dinner. Drawing inspirations from the 20s and 30s, this colonial offering is a true step back in time. Boasting three private dining rooms, this choice a sure hit for birthday parties, anniversaries and even bachelorette celebrations.

Similar cuisine can be found at Heartland Brewery, a traditional pub with British flourishes offering a delectable taste of home. The two-story venue comprises two large bars and flat-screen TV's, perfect for beer with the lads or a cosier night with your other half, soaking in the rich atmosphere that the Empire State Building has to offer.

WINGED BOOTS WISDOM

From King Kong and Sleepless in Seattle to When Harry Met Sally and An Affair To Remember, the Empire State Building has featured in many top films and motion pictures. For an assured star-studded stay, make sure to call our personal travel managers and start planning your perfect trip to The Big Apple today.
Venue Details
In/Out: Indoors

Duration: 2 hours

Traveller Type: Adults, Couples, Families

Best for: Food & Wine, Sightseeing

Address: 250 5th Avenue, New York, NY 10118, USA

Opening Times:
8am-2am, daily
Map & Address
A 15-minute walk from Times Square, the Empire State Building can be found on Fifth Avenue adjacent to Madison Avenue. 34 Street Herald Square Metro Station is just a three-minute walk from the building if you choose to take the subway.

A 15-minute walk from Times Square, the Empire State Building can be found on Fifth Avenue adjacent to Madison Avenue. 34 Street Herald Square Metro Station is just a three-minute walk from the building if you choose to take the subway.

Address: 250 5th Avenue, New York, NY 10118, USA
Opening Times:
8am-2am, daily