0203 816 0985
Let's talk. We're open Mon-Fri 9am - 6pm
We're open Mon-Fri 9am - 6pm
About Us
You may be wondering – why Winged Boots? Well, put your mind at rest because we're about to fill you in on why we're the best choice for luxury travel in every corner of the globe…

With an extensive portfolio of destinations, properties and itineraries available it's our promise to give each of our clients an unparalleled service from the very beginning to the very end. Our team of dedicated personal travel managers are on hand to give you nothing less than excellent attention to detail, brilliant advice and an experience that ensures you have the holiday of a lifetime again and again.

From the Caribbean to the Indian Ocean, Winged Boots has an expert in each region of the world that will customise every aspect of your trip to the highest of standards. At Winged Boots, you're in the driver's seat – tell us your holiday likes and dislikes, your dreams and your bucket list and simply watch everything fall into place without having to lift a finger – except when you pick up the phone to give us a call!
"Nothing is too much trouble for us here at Winged Boots. We're constantly going above and beyond in order to satisfy our clients. Quality is at the heart of everything we do and we're strong believers in a personal touch making all the difference in the world. Whatever your holiday mojo, we've got you covered."
Managing Director
MEET the experts
You've heard about them – now meet them! Our superb personal travel managers are nothing short of connoisseurs of the world, imparting their wisdom in order to create your tailor-made holiday with ease and efficiency. Each expert is fully clued up about specific regions of the world and have visited many of the places themselves, perfect for giving insight on the best hotels, restaurants and excursions during your travels. With a welcoming and friendly manner, a brilliant knowledge of the world and an excellent relationship with some of the very best hotel chains, our experts will be your first port of call when it comes to booking the ultimate escape.
Colin Burr...

Business D...

Ryan Colli...

Personal T...

Simon Eves...

Personal T...

Tex O'Neil...

Personal T...

Emma Littl...

Personal T...

Claire Bak...

Personal T...
Colin Burr...

Colin Burr

Business Development Manager

Ryan Colli...

Ryan Collins

Personal Travel Manager

Simon Eves...

Simon Eves

Personal Travel Manager

Tex O'Neil...

Tex O'Neill

Personal Travel Manager

David Ox

David Ox

Managing Director

Emma Littl...

Emma Littlebury

Personal Travel Manager

Claire Bak...

Claire Baker

Personal Travel Manager
Map & Address
How to find us

The Winged Boots office is located on St. Edwards Way, just a 10-minute walk from Romford Station. Upon exiting the station, take a left and continue on the high street until the very end. Then, take a right and North House is on the right hand-side of the road with Winged Boots based on the ninth floor.

Tel : 0203 816 0985
Email : info@wingedboots.co.uk
Address : Floor 9, North House, St. Edwards Way, Romford,
Essex, RM1 3AE
Holiday hotline opening hours

Monday - Friday 09am- 6pm
Our Partners
West Ham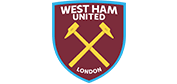 West Ham
Supporting the fans as well as the players, Winged Boots - as part of Ocean Holidays - has teamed up with West Ham as part of a three-year deal. With corporate hospitality for home games, we regularly invite our partners and clients down to watch the game so be sure to register your interest on our events page.
Jacksonville Jaguars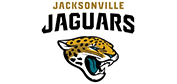 Jacksonville Jaguars
If you're a fan of the NFL, we won't have to introduce the Jacksonville Jaguars to you. Winged Boots has recently signed a two-year partnership with the Florida-based team that will see those holidaying for leisure as well as corporate customers able to buy Jacksonville Jaguars NFL packages during the season. Go Jags!
The Sunseeker London group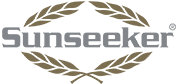 The Sunseeker London group
Started by Robert Braithwaite in Poole, Sunseeker is a yachting brand that really puts itself on the map thanks to its wealth of innovative design and passion that paves the way in the market we know today. Boasting a wealth of offices throughout the world, you can be assured high-end customer service from the get go. For a holiday with even more lashings of luxury, its range of superyachts is certain to please.