0203 816 0985
Let's talk. We're open Mon-Sun 9am - 6pm
We're open Mon-Sun 9am - 6pm
This Month We've Been: May 2019
This month has seen the team take full advantage of the two bank holidays with plenty of air miles accumulated throughout May. Whether its been relaxing in
Mykonos
with personal travel executive
Charley Curwood
or seeing all that
Miami
has to offer with marketing manager
Lauren Godfrey
, it's fair to see we've been to a few places this month. Join personal travel manager
Louise Silverman
who recently went to Cape Verde for 11 nights or alternatively find out what operations executive
Sophie Azeem
got up to
Greece
on a recent business trip. Not only that, but we also hosted two events at the O2.
RELAXING IN MYKONOS
Mykonos, Greece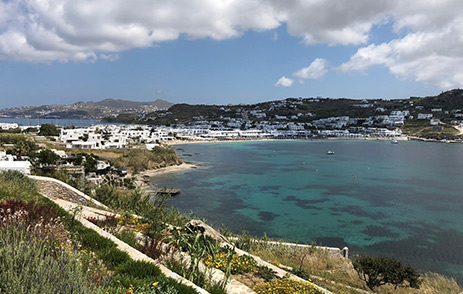 Kenshō Psarou
The month of May saw personal travel executive
Charley Curwood
head to
Mykonos
for three nights. Immersing himself in everything to do with the hotel brand
Kenshō
, it was a relaxed 72-hours in Greece. "Both of the Kensho hotels are fantastic for travellers that want a healthy balance of relaxation and liveliness," Charley said. "
Kenshō Psarou
is close to a few beach clubs which are amazing if you're after a good drink and sunbathe."
Rooms were luxury through and through, with Charley taking full advantage of the private hot tub on his balcony. Not only that, but the on-site restaurant at
Kenshō Ornos
is sure to please all foodies. "I dined at the hotel's restaurant for two nights and both of the meals were phenomenal. On the first night I tucked into the tasting menu and the second night was extra special as I devoured dishes on the hotel's upcoming menu. The crab croquette is a definite must if you're a fan of seafood, and the dumplings you can get for starters are sure to please your palate."
To find out more about Kenshō click here.
EXPLORING CAPE VERDE
Cape Verde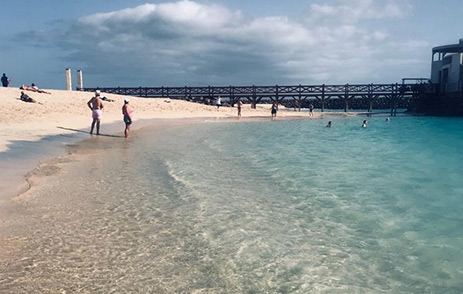 Entertainment Team at Meliá Dunas Beach Resort & Spa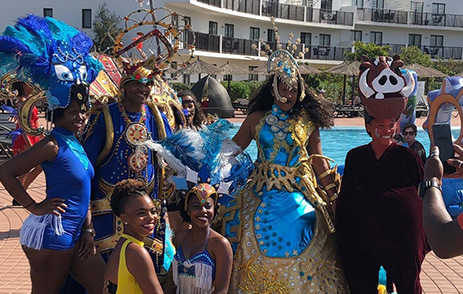 Sun with a little breeze, mud baths and the soft sands of the beach… Cape Verde was the ultimate haven of relaxation for personal travel manager
Louise Silverman
. Staying for 11-nights, Meliá Dunas Beach Resort & Spa was Louise's home and what a home it was. "The hotel was spectacular and great for both families and adults. It's all-inclusive too so you have the added benefit of not worrying about where to eat," Louise said. "I stayed in a Premier Suite which was lovely and spacious as it had its own living room and bedroom, and the views were to die for."
Made up of 10 islands, there's plenty to see and do in Cape Verde. From wandering through the various towns to embarking on a half-day jeep tour, Louise did it all. "The jeep tour was fantastic as you got to see more about the town and learn some great facts along the way," Louise said. "I also enjoyed a few hours at the salt lakes of Salinas de Pedra de Lume. It was a great pamper session and I came out 10-years younger."
To enquire about Cape Verde click here or call one of our personal travel managers on 0203 816 0985.
EXPERIENCING TWO OF GREECE'S GRECOTEL HOTELS
Crete, Greece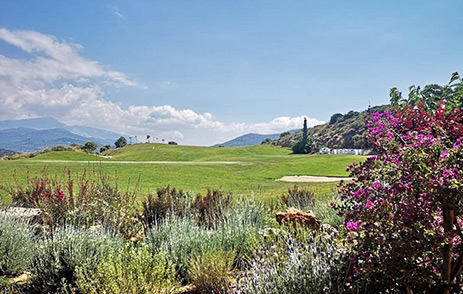 Temple of Poseidon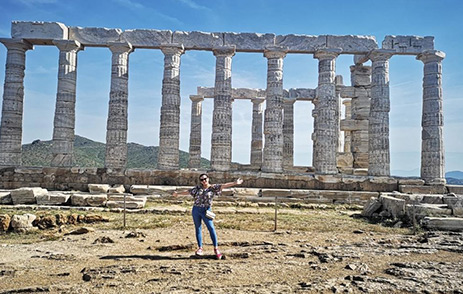 Sophie Azeem
, operations executive, recently ventured to
Greece
for four days on a educational trip organised by Grecotel Hotels & Resorts in association with Aegean Airlines. Starting off in Athens for one night, the getaway was a whirlwind of lavish adventures and unforgettable experiences. One such experience was a tour of the Temple of Poseidon. "The Temple of Poseidon was beautiful. It really showcases Greece's rich history," Sophie said. "A brilliant choice for both families and couples, it's a must if you fancy a day full of culture."
Staying at Grecotel Cape Sounio in
Athens
for one night, Sophie thoroughly enjoyed her time here. "The hotel was beautiful as it was right by the sea and you could see ruins right from your room," Sophie said. The other three nights were spent in
Crete
. As well as seeing just how beautiful both Grecotel Lux Me White Palace and Grecotel Caramel are, Sophie also spent some time at Agreco Farm. "The majority of food in Grecotel hotels are made using ingredients sourced from Agreco Farm in Crete which I also went to while I was away," Sophie said. "During the tour I tucked into some fantastic food, wine and a local drink called Raki which was delicious. It was wonderful to. If you're an eco-conscious traveller or love dining on local cuisine then you'll adore Grecotel."
Find out more about Greece here. Alternatively, call one of our personal travel managers on 0203 816 0985 now.
MARVELLING THE BEAUTY OF MARBELLA
Puento Romano Beach Resort & Spa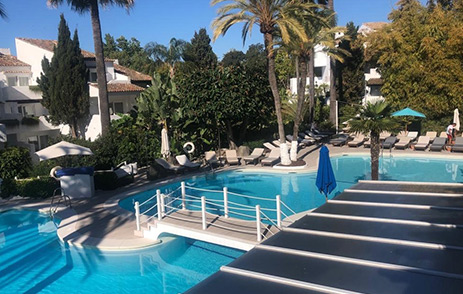 Nobu Marbella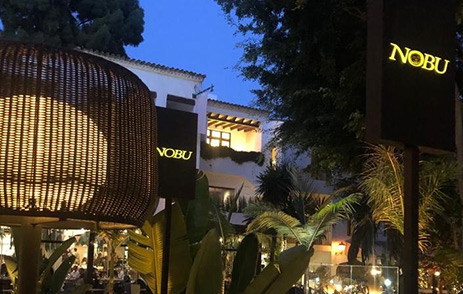 Two nights of experiencing all that the
Costa del Sol
has to offer then ensued as product executive
Ellen Stevens
relished the rays of Marbella. "I stayed at
Puento Romano Beach Resort & Spa
and
Marbella Club Hotel
for one night each. Both were completely different," Ellen said. "
Puento Romano
was lively and brilliant if you're after spicing up your social media feed while the service at
Marbella Club Hotel
was second-to-none."
The days were spent wandering through the Old Town courtesy of a guided tour, sampling traditional cuisine with an olive oil tasting session and relaxing with a yoga session. "Every experience was as good as the last and even if you've been to Marbella before or you're thinking of going there for the first time, there really is something for everyone," Ellen said. "Dining at Nobu was a definite highlight for me. Gourmet Japanese cuisine overlooking stunning scenes of the Costa del Sol? It's every foodie's paradise."
Discover more about Marbella here. To book, enquire here or call one of our personal travel managers on 0203 816 0985 now.
SEEING TAKE THAT AND MICHAEL BUBLE AT THE O2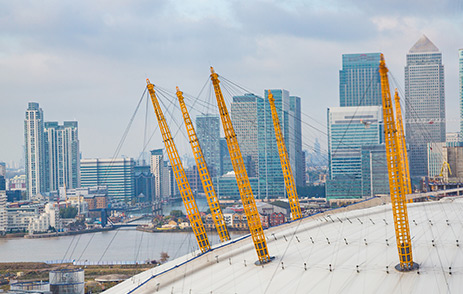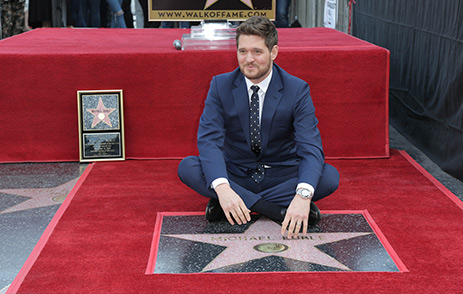 In the month of May we hosted two events at The O2. 8th of May saw 90s boyband Take That to the stage.
Samantha Seals
, head of sales, and marketing manager
Lauren Godfrey
hosted the event, which was a huge success. "All of the customers loved the event and were dancing along all night. Lulu even came on which was an additional treat," Lauren said.
Fast forward 22 days and Michael Buble was the head act at the famous venue in Grenwich. In association with Conrad Hotels & Resorts, we took a handful of our customers along to see the modern-day crooner perform. Hosted by
Louise Silverman
, personal travel manager, it was a great event. "Michael Buble's voice is incredible and he's a true showman, even taking pictures with fans in the audience. The concert was a brilliant success and I loved talking to customers and finding out about their holidays. A big thank you to Conrad for hosting the event! Customers loved the goody bags and champagne."
SOAKING UP THE CULTURE OF KUALA LUMPUR AND PERTH
Kuala Lumpur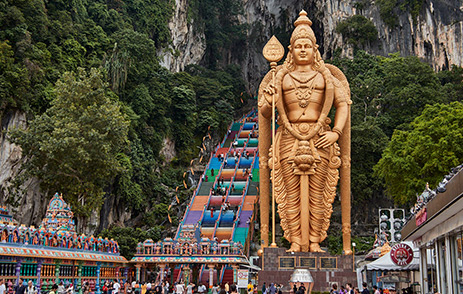 Perth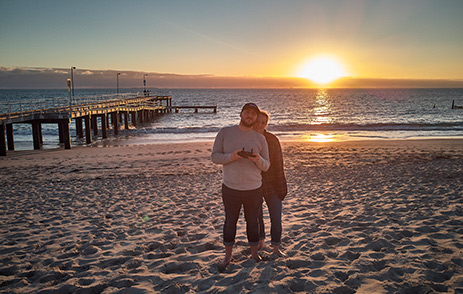 Beaches and embracing culture were then on the cards as graphic designer
Tim Martin-Harvey
went to
Kuala Lumpur
and
Australia
. This holiday saw Tim cross off two more continents on his quest to visit every continent in 2019. Starting off in Kuala Lumpur, it was three fantastic nights that Tim will never forget. "On the first day we wandered through the temples and markets of the city before tucking into traditional dishes at local restaurant Yumkee," Tim said. The following day saw myself and my wife relish the natural sights of the Batu Caves and the temples within, and we also enjoyed drinks at Traders Hotel which also boasted fantastic views of the Petronus Towers."
It was then time to venture down under as Tim went for to
Perth
. "As well as shopping for souvenirs and taking in the magnificent sunsets on some of the best beaches of the area, we also enjoyed a day of wine tasting through Swan Valley and seeing the wildlife at Yancep National Park and Kings Park and Botanic Garden," Tim said. "All in all, I loved every second of my trip. I got to experience different cultures, tried things I never thought possible and got to spend some quality time with my wife."
Discover more about Kuala Lumper here or alternatively find out more about Perth here.
MAKING OUR MARK(ETING) IN MIAMI
Faena Hotel Miami Beach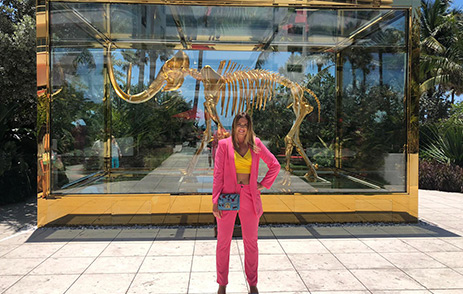 Miami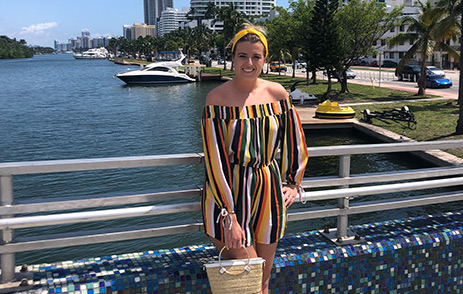 Marketing manager
Lauren Godfrey
recently went to
Miami
for a holiday bursting with sun, sea and Floridian glamour. Staying at
Faena Hotel, Miami Beach
for five nights, it was the perfect sanctuary while in the city. "This was my first trip to Miami and I absolutely fell in love with the city. Faena Hotel, Miami Beach was a great base and I would not hesitate in staying here again," Lauren said. "After a mishap with one of my suitcases being delayed for 24-hours, the hotel staff were amazing – they truly couldn't have done anything more for me to make me feel comfortable and provided so many toiletries and helpful tips."
Miami is full of fantastic experiences and is sure to please all travellers with its wealth of restaurants, clubs, bars and family friendly venues. Lauren returned with plenty of recommendations that we're sure you're going to love if you haven't been before, and even if you have then they're definitely worth returning to. "We enjoyed a lovely dinner at STK Miami, and if we had more time, we would have definitely booked a meal at the Versace Mansion," Lauren said. If you ever find yourself at a loose end on a Sunday in Miami, be sure to head to Señor Frogs for the Drag Brunch. Unlimited drinks, great food and a fabulous show – it was a highlight of our trip."
Find out everything you need to know about Miami here. To book, call one of our personal travel managers on 0203 816 0986 or enquire here.
HITTING THE TARMAC OF SILVERSTONE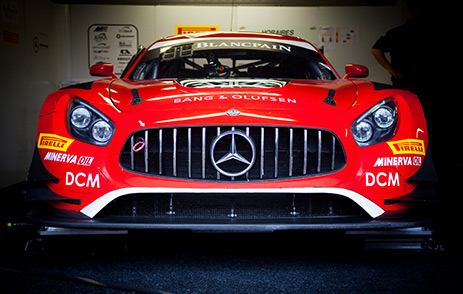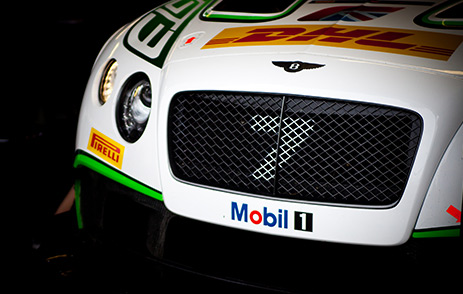 12th May 2019 is a magical day for all petrolheads. The Blancpain GT series saw 48 cars take to the track of Silverstone in a three-hour Endurance Cup race. The second Blancpain GT series event on British soil within the space of a week, the Northamptonshire venue also saw head of business
James Kenyon
and four loyal customers attend.
"It was a great day for everyone involved. We arrived via our supercars and watched the race courtesy of the clubhouse," James said. "The clubhouse is a fantastic venue where you can socialise with other attendees as well as have some of the best views of the track. Five-star hospitality in addition to a wonderful race ensured everyone had a great time."
As an official Patron of BRDC's Young Driver Programme, we have unrivalled access to some of the top motor racing events in the world. "The fact that we can send some of our customers to such events is such a great thing," James said. "As a car lover myself I am incredibly thrilled that we are the official Patron of BRDC's Young Driver Programme and I hope this partnership continues."
Find out more about our partnership here.
INDULGING IN ALL-INCLUSIVE LUXURY AT IKOS OLIVIA
Ikos Olivia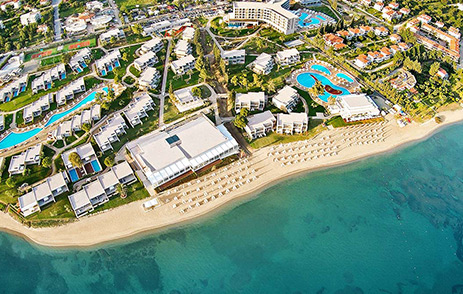 Ikos Olivia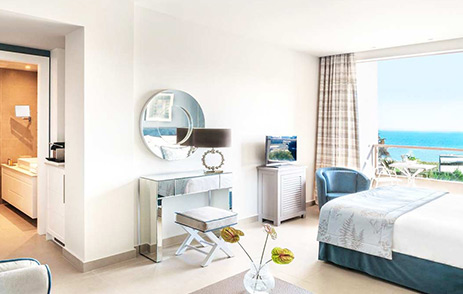 Personal travel manager
Simon Eves
called
Ikos Olivia
home for eight nights when he ventured to
Halkidiki
for earlier in the month. "It was a holiday of utter relaxation with my family and I," Simon said. "We mostly enjoyed the hotel facilities but as Ikos offer a free-day car hire of one of its Mini's, it was the perfect excuse to explore. Our favourite stop was a traditional Greek village called Afytos which had fantastic shopping as well as lovely bars and restaurants all with excellent views of the Mediterranean Sea."
Ikos Olivia
is wonderful if you're after an
all-inclusive
getaway where all you want to do is unwind. "Fresco was my favourite restaurant at the hotel. Italian dishes created by Michelin-starred chef Ettore Botrini… it gives a whole new meaning to all-inclusive," Simon said. "Service not only in the restaurants but the hotel in general was outstanding and the lavish accommodation suits all travellers. I would definitely recommend to any customers that want an unforgettable á la carte all-inclusive experience."
For five-star luxury look no further than Ikos Olivia. Discover more about the hotel here or book today by calling one of our personal travel managers on 0203 816 0985.
UNWINDING IN DUBAI AND RAS AL KHAIMAH
Habtoor Grand Resort, Autograph Collection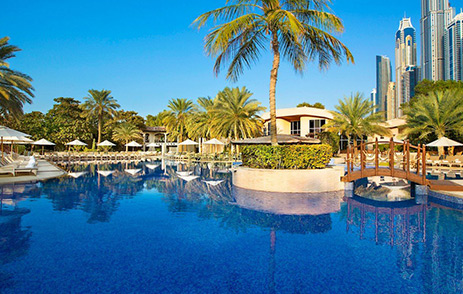 DoubleTree by Hilton Ras Al Khaimah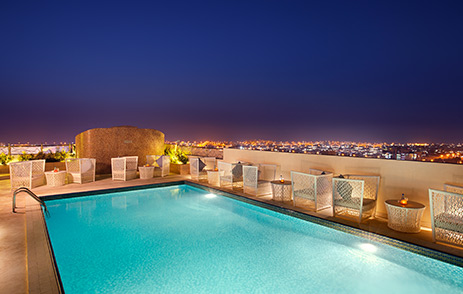 Relaxation was firmly on the cards for head of sales and operations
Samantha Seals
when she went to
Dubai
and
Ras Al Khaimah
with her family for 12-nights. Staying at
Habtoor Grand Resort, Autograph Collection
in Dubai for six nights and DoubleTree by Hilton Ras Al Khaimah for six, it was a holiday of sun, sea and splendour. "We went for some lovely dinner in the evening with friends. It was very hot during the day so we took advantage of this time and spent most of it by the pool or in the sea to cool off," Samantha said.
In terms of dining, Samantha highly recommends Sanchaya at DoubleTree by Hilton Ras Al Khaimah. "Sanchaya serves fantastic Asian cuisine that everyone is sure to love. There's a terrace if you prefer to dine outside as well which means you can tan even during lunch and dinner," Samantha said. "The hotel is a brilliant all-inclusive option in the UAE. Service is fantastic and the price is great especially if you're travelling with younger children or teenagers. The watersports available at the hotel are good fun, too."
Find out all about Ras Al Khaimah here. Alternatively, discover your next base for your Dubai trip here. If, like Sam, you fancy a twin-centre trip then enquire through our website or call one of our personal travel managers on 0203 816 0975 now.
Share with someone you'd love to travel with

Guy Humphrey
Guy Humphrey is a Content Writer