0203 816 0985
Let's talk. We're open Mon-Sun 9am - 6pm
We're open Mon-Sun 9am - 6pm
This Month We've Been: January 2020
While the days have been cold and dark throughout January, we've still managed to have a brilliant time at Winged Boots from assisting with customer holiday requests to skiing in
Courchevel
. Join personal travel executive
Charley Curwood
as he explains what it's really like to sleep on a bed of ice, while product executive
Ellen Stevens
shares her review of
W Amsterdam
. January was also the month where we discovered that Winged Boots: The Lifestyle Brochure Volume 2 has been nominated for an award in The Travel Marketing Awards 2020; we're hoping to scoop the top spot after we took home silver last year. It's certainly been an exciting month.
…SKIING IN COURCHEVEL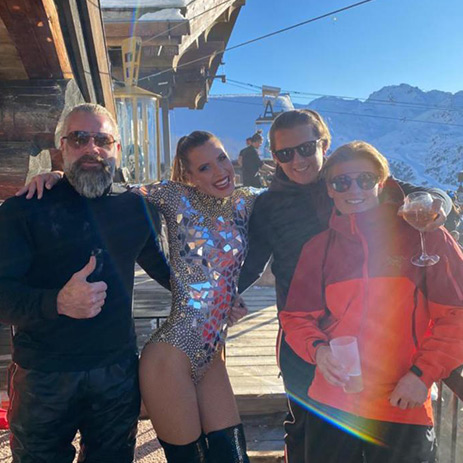 The Christmas break saw
Joe Head
, sales support, take to the slopes of
Courchevel
for three-nights of
skiing
. "My friend and I stayed at White 1921 Courchevel which was really nice if you want to be close to all of the action," Joe said. "The skiing in France is fantastic for beginners and intermediates as there are more blue and green slopes than in other countries such as Switzerland for example. While we were there the weather was great too, some of the best conditions I've ever skied in."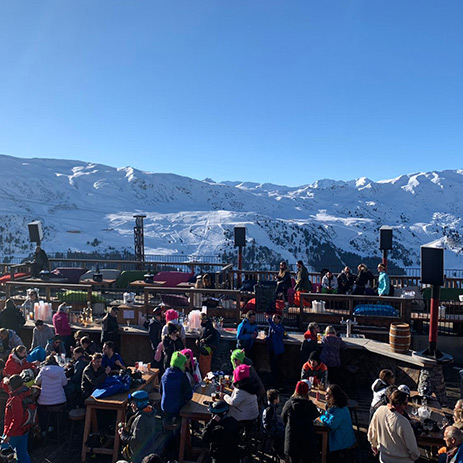 The food during Joe's trip was also top notch. "We ate at Cap Horn restaurant which serves lots of different dishes. Pizzas, burgers, steak, sushi… the lot," Joe said. "After that we went to an apres-ski bar in Meribel called Folie Douche which is one of the most famous apres-ski bars in Europe. It's a good place to drink, the music was unbelievable… it was just a really cool day."
To find out more about Courchevel click here.
…EXPLORING SWEDISH LAPLAND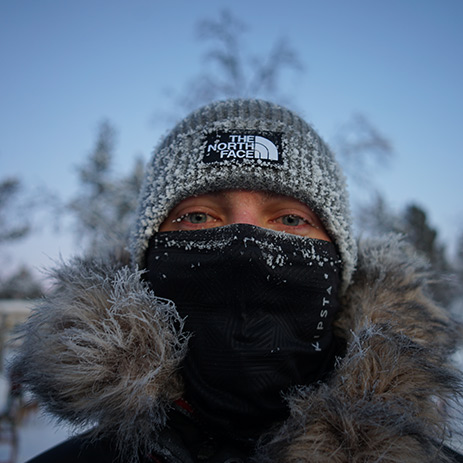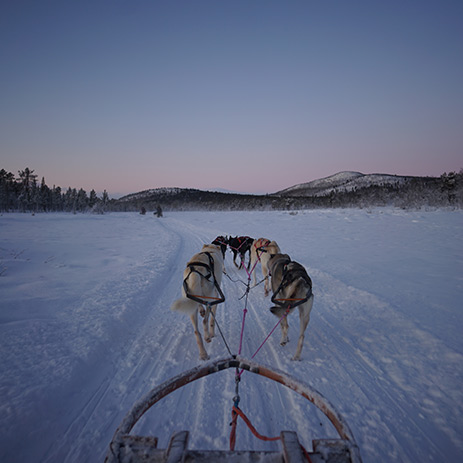 Four-nights of experiencing all that the winter wonderland of
Swedish Lapland
has to offer was then on the cards for personal travel executive
Charley Curwood
. Staying at Lapland Resort,
ICEHOTEL
and Lapland Guest House, during his four-night trip he got a great insight into the hotel scene and top spots to stay. "The ICEHOTEL is only operational from the second week of December through to late March but it's absolutely amazing," Charley said. "The Art Suites are truly magical. Complete with a private bathroom, the interiors are made completely from ice and feature sculptures have been designed by local artists that change annually. No two rooms are the same."
The highlight of Charley's trip was Lapland Guest House. "Friendliness was apparent as soon as I met the general manager. I soon found out that he assists staff that have previously been through dark times through employing and developing them from the moment they start," Charley said. "The same can be said for the hotel as a whole. The property looks exactly like somebody's home. For example, when you eat dinner, you're eating in the manager's actual dining room and you can freely walk into the kitchen and get something from the fridge exactly like you would in your own home."
It wasn't just amazing hotels that Charley got to enjoy; fantastic experiences were also in abundance. "I got to snowmobile at Lapland Guest House which was brilliant, and I also managed to catch a glimpse of the Northern Lights as it was just five-minutes from ICEHOTEL. Add into the mix husky sleigh rides with well-trained dogs and I can see why Lapland is such a fantastic destination."
To book your Lapland 2020/21 getaway enquire here or call one of our personal travel managers on 0203 816 0985.
Recommended

Properties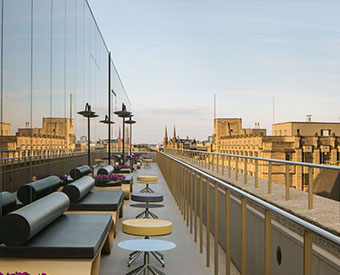 Hotel
3 nights from £470 pp inc flights
Best for:Business, Christmas, Couples
Collection of luxurious rooms and suites spread across two historical buildings  
Situated in the heart of the city for easy access to local attractions  
Perfect hotel for families, couples or those on business travel
Best for: Business, Christmas, Couples
Style: System.Collections.Generic.List`1[System.String]
3 nights from £470 pp inc flights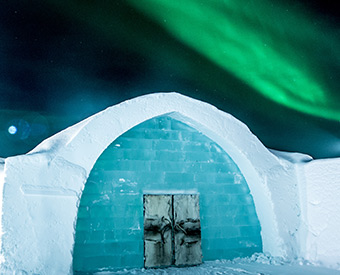 Hotel
3 nights from £275 pp inc flights
Best for:Adventure, Couples, Ski
Stay in one of the most iconic arctic hotels in Europe
Rest your head on a bed made of ice for the evening
Fantastic leisure facilities including the chance to admire the Northern Lights
Best for: Adventure, Couples, Ski
Style: System.Collections.Generic.List`1[System.String]
3 nights from £275 pp inc flights
…BOOKING YOUR HOLIDAYS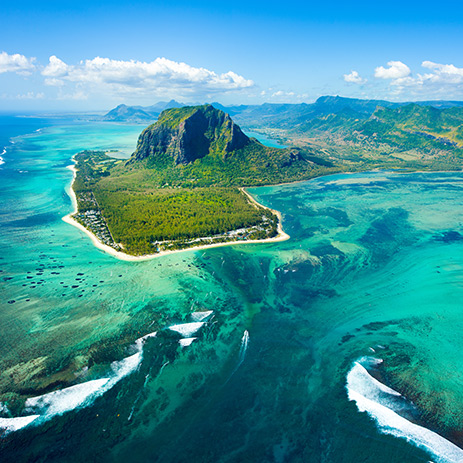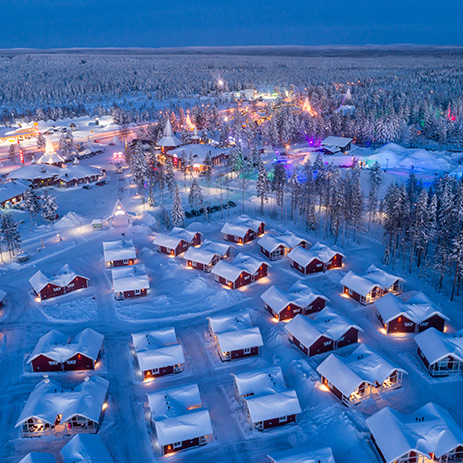 January is one of the busiest months for the travel industry, and Winged Boots has been assisting with many enquiries for destinations all over the globe. Every member of the team has been working around the clock to ensure that you have receive exceptional five-star service and a fantastic holiday to look forward to.
We've seen enquiries increase when it comes to the
Indian Ocean
, the
Caribbean
and
Africa
, with
Mauritius
becoming one of our most prevalent destinations.
France
,
Greece
,
UK
, Ireland and
South Africa
bookings have risen too, however the UAE is still our most popular destination. Last-minute
ski
and Nordic experiences have also taken centre stage, with 25% of customers booking to go in February! Not only that, but some of you have enquired for travel over the
festive period
and luckily, it's the best time to book thanks to low prices!
To enquire about your next getaway, click here or alternatively call up one of our personal travel managers on 0203 816 0985.
…NOMINATED AT THE 2020 TRAVEL MARKETING AWARDS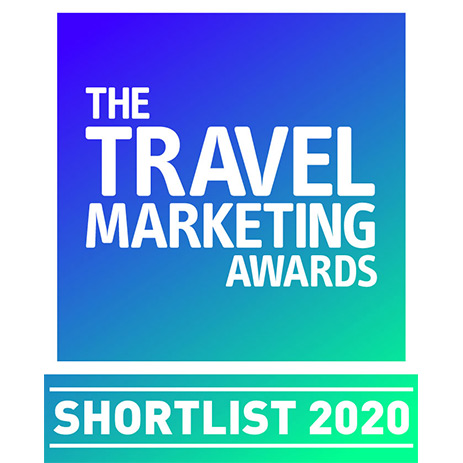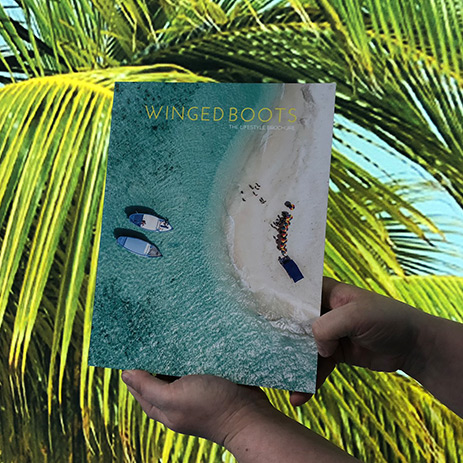 January began with a bang when we discovered that Winged Boots: The Lifestyle Brochure Volume 2 was nominated for 'Best Brochure' at The Travel Marketing Awards 2020. The ceremony, that will celebrate the best marketing campaigns across the entire British travel industry, is in the diary for 9th March at London Hilton on Park Lane and we're ready to be sat in the front row, eagerly anticipating the results.
Commenting on our nomination, marketing manager
Lauren Godfrey
said, "It is a great honour to be nominated for a second year in this prestigious industry award. Our Lifestyle Brochure is a true reflection on the Winged Boots team and our customers, and I'm thrilled that our story has been deemed award-worthy two years running," Lauren said. "I'd like to extend a huge thank you to everyone who contributed to creating the brochure – especially those who gave up their time to be interviewed to help us create interesting content– and to all our customers who shared their feedback on brochure one to help us better it with the second edition. I can't wait to find out the results."
Winged Boots: The Lifestyle Brochure Volume One scooped the silver spot at last year's awards so here's to taking the crown in 2020.
To download a digital version or request a printed copy of Winged Boots: The Lifestyle Brochure Volume 3 click here or email marketing@wingedboots.co.uk.
…CATCHING UP WITH PROFESSIONALS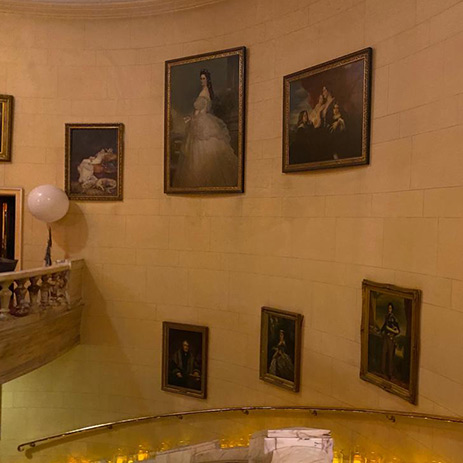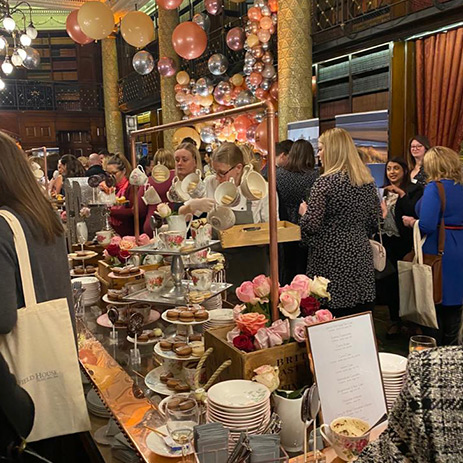 Tuesday 28th January saw product manager
Anna-Marie Janssen
and product executive
Ellen Stevens
head to London for an event with UK sales and marketing company GP Associates. "The evening was a great way for some of our most popular hotels to showcase what they've been up to recently, and how the start of the year has gone," Ellen said.
But what does this mean for you? You can be safe in the knowledge we are industry experts, constantly keeping up to date with key partners and ensuring we have fantastic relationships and guarantee a five-star holiday from the moment you pick up the phone. "Representatives from
Jumby Bay Island
,
7Pines Kempinksi Ibiza
and
Gleneagles
were all there and it was great to catch up with them," Ellen said. "It was held at One Whitehall Place which was a brilliant venue that looked like something straight out of Harry Potter and the room was decorated beautifully with teacups everywhere and delicious food, too."
…STAYING AT W AMSTERDAM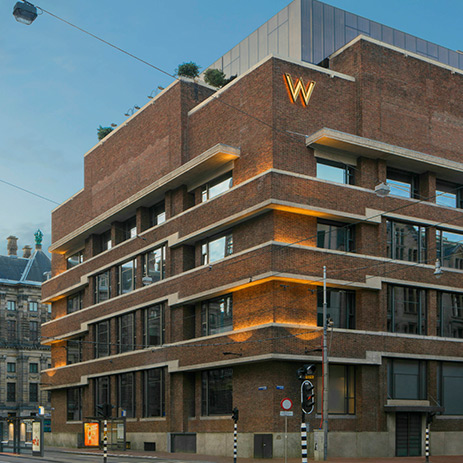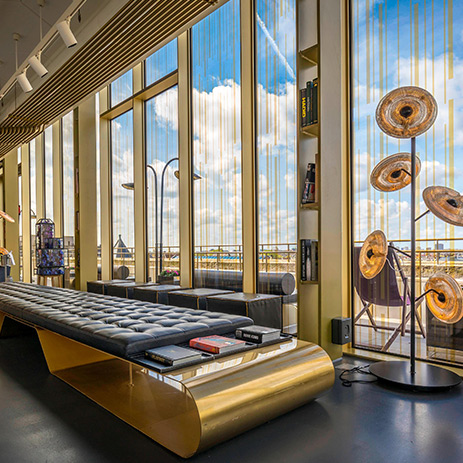 The end of January saw product executive
Ellen Stevens
head to
Amsterdam
for a long weekend. "I stayed at
W Amsterdam
which is in a great location close to Dam Square," Ellen said. "The hotel is made up of two buildings, one of which is an old bank that now houses the spa, and then in the other building you have W Lounge and the restaurants."
It was the W Lounge where Ellen and her friends spent one evening. "W Lounge was really nice. Very quirky and chic with loud music, along with signature W touches," Ellen said. "We also went to SUSHISAMBA for dinner one night which also had a brilliant bar and delicious sushi. The cuisine is a blend of Japanese, Brazilian and Peruvian and I loved every single bite."
Discover more about W Amsterdam by clicking here. Alternatively, find out what we got to for the whole of 2019 here.
Share with someone you'd love to travel with

Guy Humphrey
Guy Humphrey is a Content Writer
Recommended Properties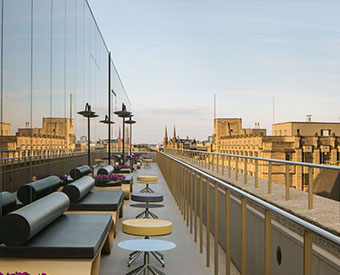 Hotel
3 nights from £470 pp inc flights
Best for:Business, Christmas, Couples
Collection of luxurious rooms and suites spread across two historical buildings  
Situated in the heart of the city for easy access to local attractions  
Perfect hotel for families, couples or those on business travel
Best for: Business, Christmas, Couples
Style: System.Collections.Generic.List`1[System.String]
3 nights from £470 pp inc flights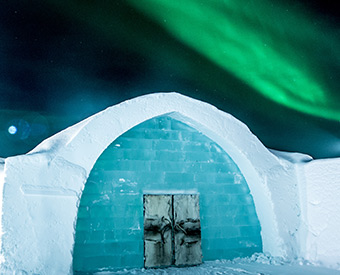 Hotel
3 nights from £275 pp inc flights
Best for:Adventure, Couples, Ski
Stay in one of the most iconic arctic hotels in Europe
Rest your head on a bed made of ice for the evening
Fantastic leisure facilities including the chance to admire the Northern Lights
Best for: Adventure, Couples, Ski
Style: System.Collections.Generic.List`1[System.String]
3 nights from £275 pp inc flights