0203 816 0985
Let's talk. We're open Mon-Fri 9am - 6pm
We're open Mon-Fri 9am - 6pm
THIS MONTH WE'VE BEEN: APRIL 2019
April saw many of the team head to various corners of the world and indulge in five-star luxury. From seeing the sights of
Las Vegas
with
Claire Baker
, personal travel manager, to sunbathing on the beaches of the
Maldives
with
Emma Littlebury
, it's fair to say that we got around a bit in April. Join marketing manager
Lauren Godfrey
who attended a wedding in
Mexico
or alternatively ski the slopes of
Verbier
with our managing director
David Ox
. We also managed to squeeze in a few days in
Tenerife
with our head of sales and operations
Samantha Seals
, walk the streets of
New York City
with personal travel executive
Charley Curwood
and hosted a private dining event with The Tourism Authority of Thailand.
Recommended

itineraries
Itinerary
Las Vegas+Jamaica
14 nights from £4,599 pp inc flights
14 nights
from £4,599 pp inc flights
International flights
14 Nights accommodation
10 x Breakfast
3 x Excursions
Best for: Business, City, Couples
14 nights
from £4,599 pp inc flights
To book or customise this itinerary call us on
SLEEPING WITH THE CURTAINS OPEN IN LAS VEGAS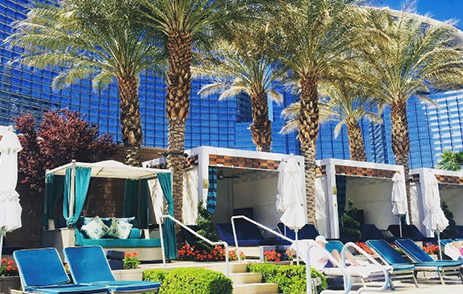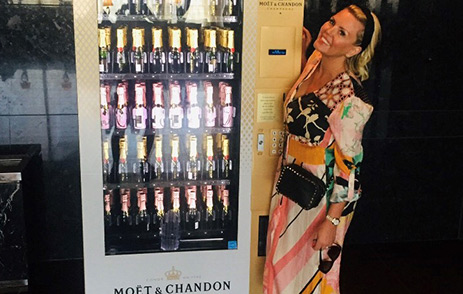 "Even though it was my fifth time to
Las Vegas
, it was just as great as my first." These were the words that
Claire Baker
used to describe her recent trip stateside to celebrate her husband's 40th birthday. "We stayed at Waldorf Astoria Las Vegas, previously a Mandarin Oriental hotel, and it was phenomenal," Claire said. "The service was second-to-none and as its one of the only non-gaming resorts in the area it had such a relaxing atmosphere. The room boasted wonderful views of the Strip – so much so that I didn't close the curtains once!"
There are plenty of magnificent restaurants and bars to work your way through, and Claire has a few top recommendations for times when you're feeling peckish. "We went to the grand opening of Lisa Vanderpump's new bar Vanderpump Cocktail Garden at Caesars Palace. They even dyed the fountain water pink in celebration!" Claire said. Another great option is the Chandelier Bar at
The Cosmopolitan
. "Make sure to order the Verbana cocktail. Infused with lemon, ginger and a Sichuan flower you're supposed to take a mouthful and chew on the flower. The reaction causes your mouth to froth… it was a lot of fun!"
We've only scratched the surface when it comes to Las Vegas. To find out more click here or to book call one of our personal travel managers on 0203 816 0985.
ATTENDING A WEDDING IN MEXICO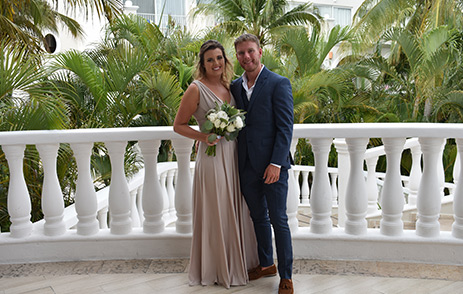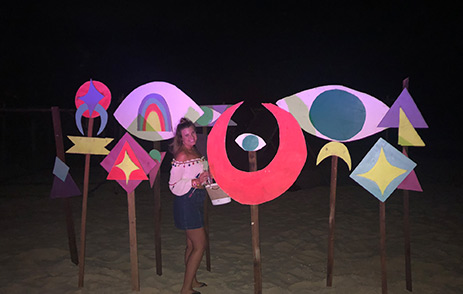 The month of April saw marketing manager
Lauren Godfrey
swing by Tulum in
Mexico
for 14-nights. Luxury through and through, Lauren was there for a very special occasion. "I stayed at Dreams, Tulum for my friend's wedding where there were 50 of us in total. The big day went without a hitch and I wish Mr. and Mrs. Nash a lifetime of happiness," Lauren said.
That wasn't all though, as Lauren also headed deep into the jungle for a full immersion into the natural world of Mexico. "I spent a night away from the wedding party in Tulum's jungle at Serena Glamping, swapping my suite at Dreams for a wooden bungalow surrounded by Mexico's greenery," Lauren said. "It was beautiful and a great way to experience true Tulum, where beach dining in flip flops and white crochet dresses was a way of life."
Needless to say that Mexico is a diverse place where you can really experience the best of both worlds. From Tulum to Riviera Maya, discover more about Mexico
here
.
TUCKING INTO GORGEOUS FARE WITH THE TOURISM AUTHORITY OF THAILAND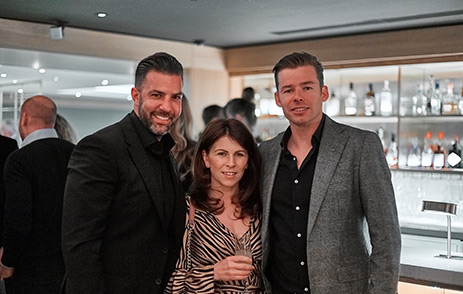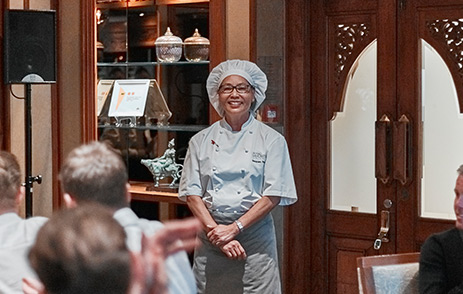 Great food was then on the agenda with our recent private dinner in collaboration with The Tourism Authority of Thailand. Taking place on the 25th April at Nipa Thai restaurant in the Royal Lancaster Hotel London, 50 guests dined on authentic fare, crafted by an all-female team of chefs. Organised by
Lauren Godfrey
, marketing manager, the event was a great way for our personal travel managers and a selection of our clients to meet each other face-to-face over good food and even better conversation.
"The food was amazing, especially the Thai green curry and the restaurant was so authentic that I felt like I was back in Thailand having visited a few years ago,"
Louise Silverman
, personal travel manager said. "Everyone who came had either been to Thailand and was thinking of going back or were interested in heading there for a holiday. It was lovely to hear that those who had been had such fond memories, and they were even sharing notes if they had been to the same hotel."
Discover more about Thailand here. Alternatively, find out what other great events we have in store by clicking here.
GETTING ENGAGED IN THE MALDIVES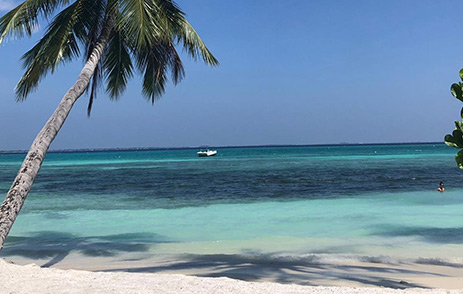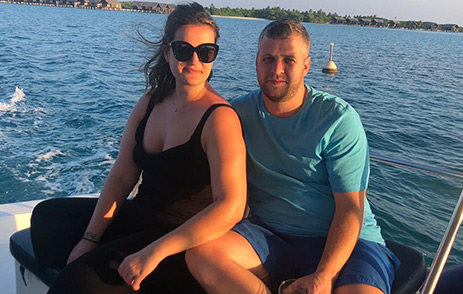 An eight-night getaway is sure to be in personal travel manager
Emma Littlebury's
holiday hall of fame when she went to the Maldives earlier in April. "I stayed at
Shangri La's Villingilli Resort & Spa
for five nights and
Vakkaru
for three. Both were amazing hotels and are fantastic if you're after a holiday of rest and relaxation," Emma said. "This holiday is also extra special to me as I also got engaged at the Shangri-La. With nothing but the crystal-clear waves as backdrops, it will be something I will never forget."
When you think of the Maldives you conjure scenes of glorious beaches and amazing watersports and that's exactly what you get. "My partner and I thoroughly enjoyed snorkelling and seeing the marine life, and we also embarked on a fishing trip too," Emma said. "If you're a fan of hooking and jigging, then you'll love the fishing experiences that only the Maldives can give you."
To find the perfect place in the sun, click here and find everything you need to know about the Maldives. To book, enquire here or call one of our personal travel managers on 0203 816 0985.
SOAKING UP THE SUN IN TENERIFE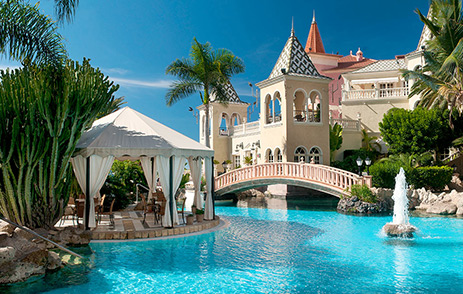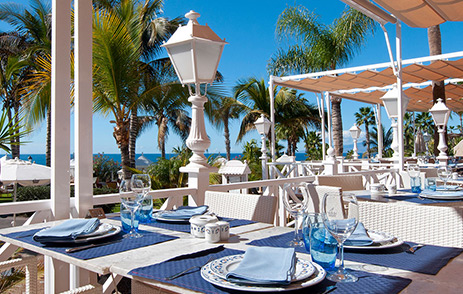 Bahia del Duque
boasts the crystal-clear Atlantic Ocean as a backdrop and luckily enough head of sales and operations
Samantha Seals
ventured to this jewel of the Canary Islands for four nights. "The hotel is fantastic for families who are after a few days away in the sun," Samantha said. "The service was excellent and the quality of the food in the on-site restaurants was superb. Most of our time was spent unwinding by the pool. I have a one-year-old baby and the children's swimming pool was great especially for those between six months and five years of age thanks to the shallow waters."
Rest and relaxation were top of the agenda when it came to the four-night getaway. "We went for some lovely dinners both in the hotel and the area of Costa Adeje in
Tenerife
," Samantha said. "One of my favourites was La Torre del Mirador which is right by the beach and even has live entertainment that will keep every member of the party happy."
To find out more about Bahia del Duque click here.
SKIING DOWN THE SLOPES OF VERBIER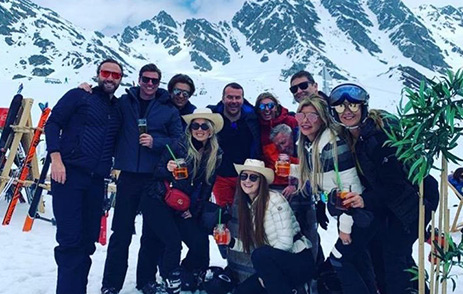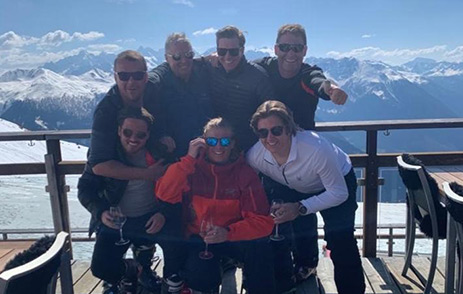 With a total party of 16, plus a four-legged friend in the form of Bear the dog, our managing director
David Ox
headed to the slopes of Verbier for five-nights. "We decided to drive to
Switzerland
which took about 12-hours in total and was brilliant. The views were amazing," David said. "
W Verbier
was our base and every day we would get up early and jet down the pistes. Verbier is a great place to head to even during this time of year as it's so high up, there's still snow."
Along with skiing in the morning, David and co also enjoyed various lunches and dinners at many restaurants in the immediate area. "The closing party of Farinet was brilliant and one of the top après-ski destinations in my opinion. A live band played, and the atmosphere was electric," David said. "For fantastic food, La Vache is one of my favourites. Partly-owned by James Blunt, the menu consists of homemade soups, burgers and more. They even have a James Blunt pizza which has chorizo, spiced beef, red onions and red chilli peppers on. It's delicious!" All in all, David had a phenomenal time and even Bear enjoyed himself.
Ski to all the action by enquiring here or calling one of our personal travel managers on 0203 816 0985 now.
TAKING A BITE OUT OF THE BIG APPLE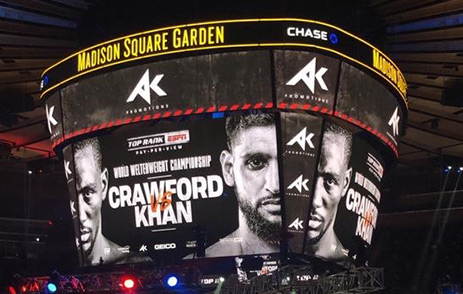 Five nights of exploring the
Big Apple
were there on the cards as
Charley Curwood
, personal travel executive, went to New York City with his girlfriend. "I headed to all the main landmarks such as the Rockefeller Centre and the Brookyln Bridge which were all great. I mainly went to see the Amir Khan versus Terrance Crawford fight at Madison Square Gardens though which was out-of-this-world," Charley said. "We also had a brilliant breakfast at Sarabeth's. The restaurant has some of the best pancakes I've ever tasted."
Charley's base for his adventures was
Viceroy Central Park
. "The room we stayed in was fantastic, and the views of towering skyscrapers and Central Park were unbelievable," Charley said. "The rooftop bar had an amazing atmosphere and I can see why it's a favourite with locals and guests alike. Sports were playing on the TV, customer service was five-star and everybody was having a phenomenal time. I would definitely go back."
Make your NYC dreams a reality and find out more about the Big Apple here. To book, simply enquire here or call one of personal travel managers on 0203 816 0985.
Share with someone you'd love to travel with

Guy Humphrey
Guy Humphrey is a Content Writer
Recommended Itineraries
Itinerary
Las Vegas+Jamaica
14 nights from £4,599 pp inc flights
14 nights
from £4,599 pp inc flights
International flights
14 Nights accommodation
10 x Breakfast
3 x Excursions
Best for: Business, City, Couples
14 nights
from £4,599 pp inc flights
To book or customise this itinerary call us on