0203 816 0985
Let's talk. We're open Mon-Sun 9am - 6pm
We're open Mon-Sun 9am - 6pm
This Month We've Been: June 2019
The sun has been shining and we've been travelling to various parts of the world in the month of June. From releasing turtles in
Dubai
with operations manager
Charlotte Ince
and watching a football match in
Portugal
with personal travel executive
Charley Curwood
to being entertained at the O2 by Hugh Jackman, it's been a busy month. Add into the mix a business trip to
Miami
followed by a holiday in the
Caribbean
with our managing director
David Ox
and we have more than enough wanderlust to last us all year.
SEEING TURTLES IN DUBAI
Turtle Rehabilitation Experience at Jumeirah Al Nasseem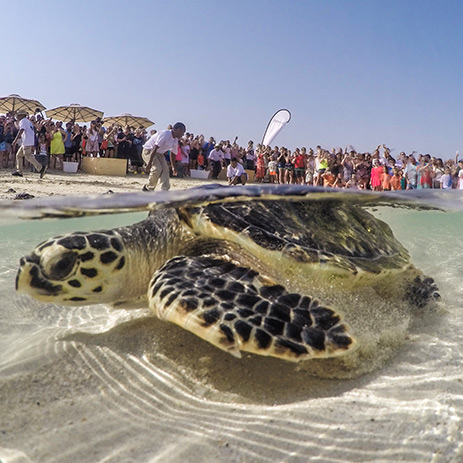 The month of June saw operations manager
Charlotte Ince
head to Dubai for a magical holiday in the sun.
Jumeirah Al Naseem
was where Charlotte called home for seven nights and is a must when staying in the emirate. "The hotel is superb, and the staff and service cannot be faulted," Charlotte said. "The Turtle Rehabilitation Experience was my favourite activity. There were about 500 people on the beach and we saw 350 now happy and healthy turtles go back into the wild."
Dubai is also known for its fantastic food and range of fabulous dining destinations. Jumeirah Al Naseem has a whole host of options to choose from and if you stay in a Jumeirah resort, you
Rockfish at Jumeirah Al Nasseem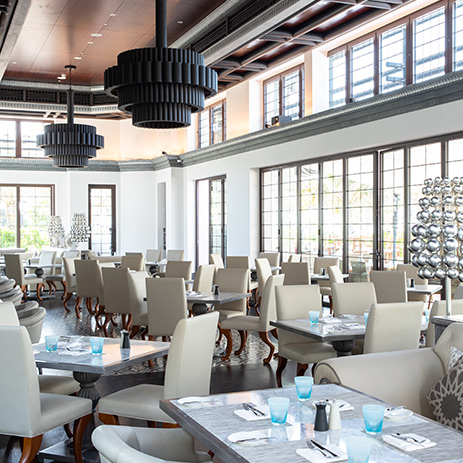 automatically get to indulge at more than 60 restaurants in any Jumeirah hotel in Dubai. One of these brilliant restaurants was Rockfish which was Charlotte's favourite. With a focus on Mediterranean dining, this beachfront eatery along with its signature seafood is ideal for a relaxing lunch and dinner. "You have to order the seafood platter if you go," she said. "There's crab, mussels, clams, scallops, tuna and oysters to enjoy and the cocktails are fab too."
Discover more about Jumeirah Al Naseem here. To book, call one of our personal travel managers on 0203 816 0985 or enquire
here
.
WATCHING THE ENGLAND V HOLLAND MATCH IN PORTUGAL
England v Holland Match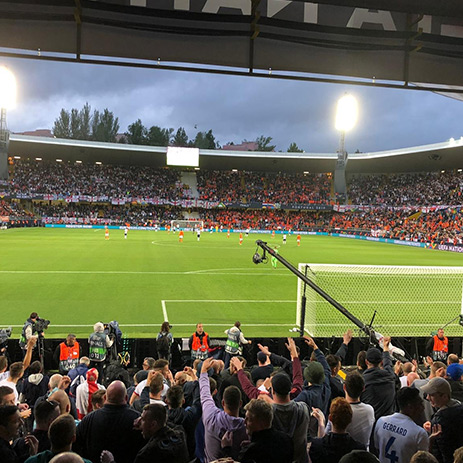 Personal travel executive
Charley Curwood
recently headed to
Portugal
to watch one of Britain's best loved sports – football. "My friends and I booked an apartment in Porto which was a great base before heading to see the game," Charley said. "Even though England lost the match, the venue was brilliant and it was great to see the amount of fans who had come to support the team. I would say 80 percent of the stadium were England fans!"
After the match, the following three nights were spent relaxing in Porto soaking up the sun and
View from Guindalense Futebol Clube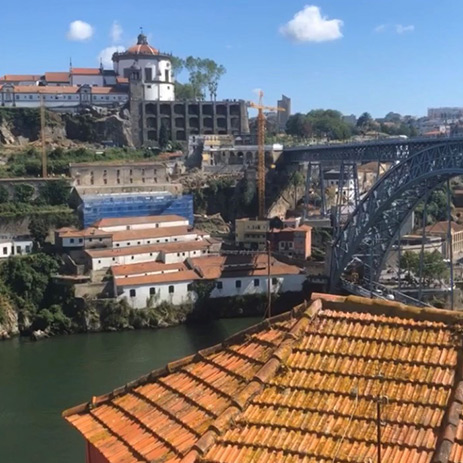 relaxing. "We stumbled upon a rooftop bar called Guindalense Futebol Clube which was fantastic," Charley said. "It's run by a group of friends who started a five-aside football team. They then bought a bar and now the whole venue is dedicated to them with the trophies they've won everywhere. The views overlooking Porto were phenomenal. If you're after a wonderful venue for afternoon or post-dinner drinks definitely give this place a look in."
To book your next trip to Porto enquire here.
Recommended

Properties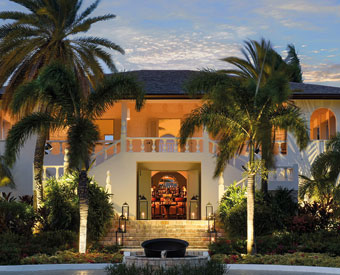 Hotel
7 nights from £7,460 pp inc flights
Best for:All Inclusive, Beach, Couples
Located on a secluded bay just seven minutes from the mainland  
A luxury collection of 40 rooms, suites and villas  
Complimentary bicycles so guests can cycle around the resort
Best for: All Inclusive, Beach, Couples
Style: System.Collections.Generic.List`1[System.String]
7 nights from £7,460 pp inc flights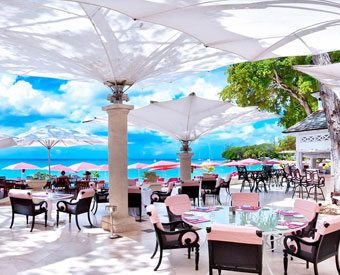 Hotel
7 nights from £3,510 pp inc flights
Best for:Adventure, Beach, Couples
113 spacious and comfortable rooms including a gorgeous private villa
Gourmet and casual dining options at four award-winning restaurants
Located on the beachfront with stunning views both night and day
Best for: Adventure, Beach, Couples
Style: System.Collections.Generic.List`1[System.String]
7 nights from £3,510 pp inc flights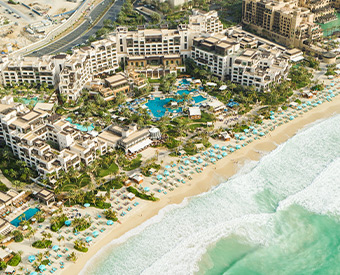 Hotel
3 nights from £1,200 pp inc flights
Best for:Beach, Couples, Family
Access to sister hotels and all their amenities including more than 40 restaurants
Family friendly hotel with inter-connecting rooms and family suites available
All guests receive complimentary access to Wild Wadi Waterpark™
Best for: Beach, Couples, Family
Style: System.Collections.Generic.List`1[System.String]
3 nights from £1,200 pp inc flights
FEELING ASPIRED AT THE SAVOY, LONDON
The Savoy, London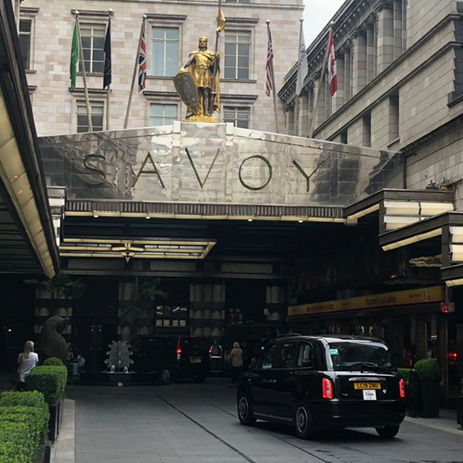 It was then time to rub shoulders with other luxury operators and suppliers as content writer
Ellena Rowlin
and marketing manager
Lauren Godfrey
headed to the Leaders of Luxury conference by Aspire at The Savoy. Talks from the vice president of Raffles, Jenette Ho, industry head of travel at Google, Ben Nealon and the president of Molton Brown, Mark Johnson provided a fantastic insight into the trends that are happening right now.
Leaders Of Luxury Conference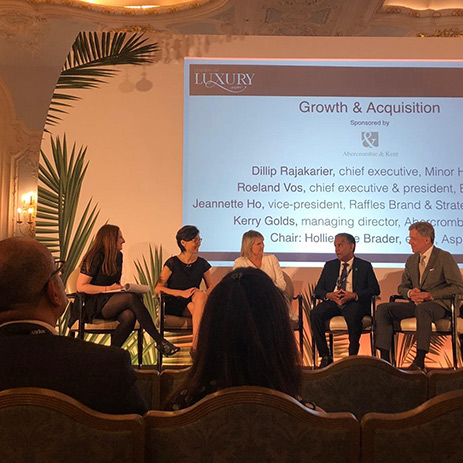 "It was a fantastic day for everyone involved and I learnt a lot," Ellena said. "I loved hearing about what's hot in travel from reputable people across the luxury sector and it makes me excited about the future of tailormade travel." The event was made even more enjoyable when we found out that we have been nominated for two awards at the Aspire Awards 2019 in the categories, 'Best Use Of Content' and 'Concierge Agency Of The Year.' Wish us luck and cross your fingers for when the results are announced on Monday 9th September 2019. Read more on the awards
here
.
WORKING IN MIAMI AND CATCHING THE RAYS IN THE CARIBBEAN
Lauren and David arriving at Jumby Bay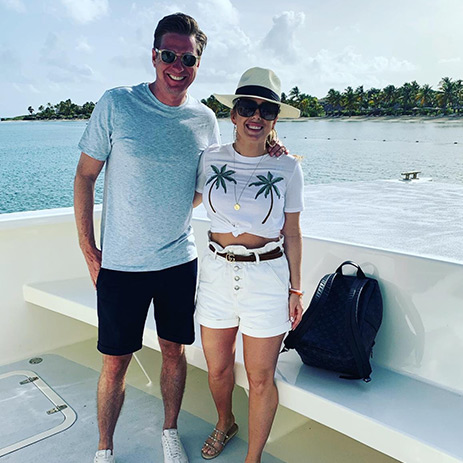 It was a mixture of work and leisure for managing director
David Ox
who ventured to Miami,
Antigua
and
Barbados
for two weeks. "I headed to Miami for the LE Miami Conference which takes place every June," David said. "Here, hoteliers exhibit over the course of a week and luxury buyers from around the world come to have meetings. It's very much focussed around fashion, television, music and entertainment, and the hotels are very modern, cutting edge and boutique."
Friday then saw David trade Miami for the soft and exclusive sands of
Jumby Bay
for four-nights as he headed to Antigua with his wife Lauren. "Jumby Bay is one of the premier hotels in the Caribbean and is on its own private island. The vibe is a relaxed and chilled one, and as its all-inclusive, all your food and beverages are included," David said. "Oetker Collection recently took it over and they've made vast improvements to the service levels which were excellent. The main restaurant is called The Estate House which has exceptional food that's been cooked to a very high quality."
Lauren and David at Sandy Lane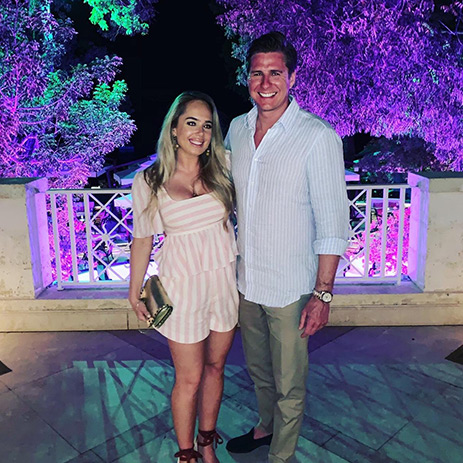 After four nights of unwinding with great food and pristine beaches, the couple then went to Barbados. "We spent five-nights at
Sandy Lane, Barbados
which I would say is the best hotel in the country and has been for some time now. The hotel just gets better and better, you can't fault it," David said. "While we there it was my wife's birthday, so we chartered a boat with Seduced, who both Winged Boots and Sandy Lane use for chartering catamarans and private boats. We snorkelled with turtles, ate at a lovely fish restaurant and went along the west coast. It was a great trip and would highly recommend."
One of David's top tips if you're fancy holiday in Barbados is to fly first class with British Airways. "You get to use the private jet terminal of the airport," David said. "It's very efficient and it's a nice way to finish the holiday. If you're flying business class you can also pay to use the terminal, which includes private check in and the service sees you taken straight to the front of the plane."
Whether you want to fly to Miami, Antigua, Barbados or all three, we're here to help with all your travel needs. Enquire here or call one of our personal travel managers on 0203 816 0985 now.
BEING ENTERTAINED BY HUGH JACKMAN
Hugh Jackman at The O2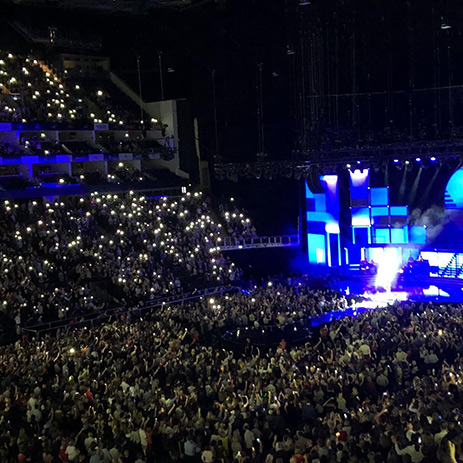 Tuesday 4th June saw 17 of our customers enjoy a night of music courtesy of Hugh Jackman performing at The O2 in London. Hosted by personal travel manager
Claire Baker
and marketing manager
Lauren Godfrey
, a great time was had by all. "The show was very entertaining," Lauren said. "It was different to other O2 concerts as Hugh Jackman spent time interacting with the audience and talking about his personal and private life. He sang songs from
Carousel
,
Beauty and the Beast
,
Les Misérables
and – of course –
The Greatest Showman
. Keala Settle who plays the bearded lady Lettie Lutz in
The Greatest Showman
also sang with Hugh which was a great surprise," Lauren finished.
Hugh Jackman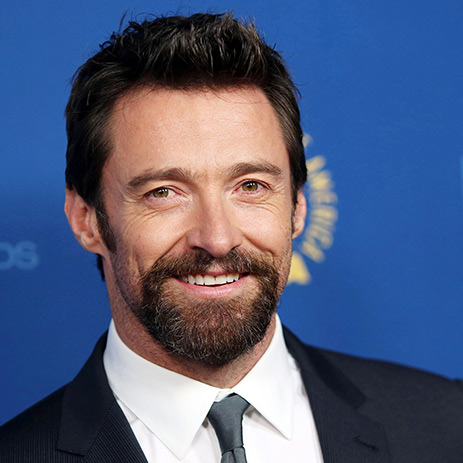 This is now the seventh event we have run as part of The Extra Mile events calendar and it's proven to be yet another success. "The O2 box is the perfect way for Winged Boots to interact on a personal level with our customers and the entertainment is always fantastic," Lauren said. "The customers have a great time and really enjoy the shows. Many enquire more about our The Extra Mile event series and express their interest in attending other events." To find out more about our events click
here
.
Share with someone you'd love to travel with

Guy Humphrey
Guy Humphrey is a Content Writer
Recommended Properties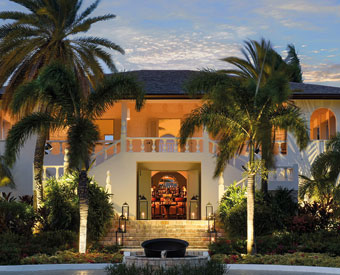 Hotel
7 nights from £7,460 pp inc flights
Best for:All Inclusive, Beach, Couples
Located on a secluded bay just seven minutes from the mainland  
A luxury collection of 40 rooms, suites and villas  
Complimentary bicycles so guests can cycle around the resort
Best for: All Inclusive, Beach, Couples
Style: System.Collections.Generic.List`1[System.String]
7 nights from £7,460 pp inc flights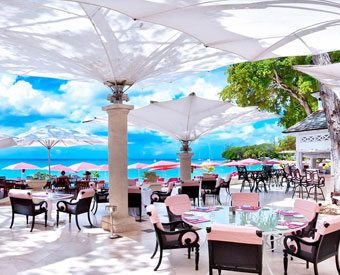 Hotel
7 nights from £3,510 pp inc flights
Best for:Adventure, Beach, Couples
113 spacious and comfortable rooms including a gorgeous private villa
Gourmet and casual dining options at four award-winning restaurants
Located on the beachfront with stunning views both night and day
Best for: Adventure, Beach, Couples
Style: System.Collections.Generic.List`1[System.String]
7 nights from £3,510 pp inc flights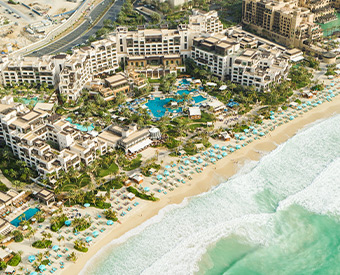 Hotel
3 nights from £1,200 pp inc flights
Best for:Beach, Couples, Family
Access to sister hotels and all their amenities including more than 40 restaurants
Family friendly hotel with inter-connecting rooms and family suites available
All guests receive complimentary access to Wild Wadi Waterpark™
Best for: Beach, Couples, Family
Style: System.Collections.Generic.List`1[System.String]
3 nights from £1,200 pp inc flights