0203 816 0985
Let's talk. We're open Mon-Fri 9am - 6pm
We're open Mon-Fri 9am - 6pm
This Month We've Been: August 2019
It's been a hot month both in terms of temperature and travel for the Winged Boots team. Enjoying the rays of
Tenerife
, tucking into a full English breakfast at Hawksmoor and exploring the islands of
Bali
… needless to say we've been up to a fair bit these past four weeks. If that wasn't enough, marketing manager
Lauren Godfrey
enjoyed a few glasses of champagne at Sketch, we had various training sessions from hotels and we also managed to squeeze in tapas and tequila at The Mandrake Hotel in London.
ENJOYING HOTEL TRAINING
Sugar Beach, A Viceroy Resort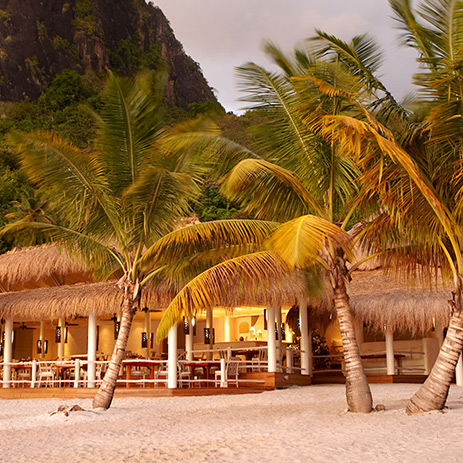 In order to keep our travel knowledge the best it can be, training happens regularly at the Winged Boots HQ with hotel representatives from across the world coming in to educate the team. This month, we had the pleasure of three training sessions, one with Viceroy, another with Anantara and a third with Vakkaru.
Director of Viceroy leisure sales for the UK and Ireland, Andrea Hind, and Andrew Hillier from Clear Marketing came to top up our expertise of the luxury brand, with a dash of spiced rum added in for good measure. "Learning about
Sugar Beach, A Viceroy Resort
,
Viceroy Riviera Maya
and
Viceroy L'Ermitage Beverly Hills
was great," content writer
Ellena Rowlin
said. "I now feel more confident when writing about the hotels for any content in the future, and I definitely fancy a stay at all of them now."
Anantara Layan Phuket Resort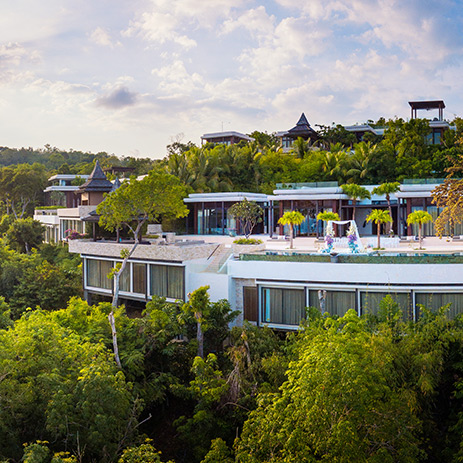 From one luxury hotel brand to another, Anantara UK sales manager Kate Samuel came in to lift the lid on
Anantara Kihavah Maldives Villas
,
Anantara Layan Phuket Resort
and Anantara Mai Khao Phuket Villas. "Each of the hotels look beautiful and are distinct in their own way," product executive
Ellen Stevens
said. "Training like this ensures that all staff members are kept up-to-date with what's happening in the industry, and a huge thank you to Anantara, Viceroy and Vakkaru for coming in."
To book your next holiday click here to enquire or call one of our personal travel managers on 0203 816 0985.
GETTING LOST IN ART AT THE MANDRAKE HOTEL
The Mandrake Hotel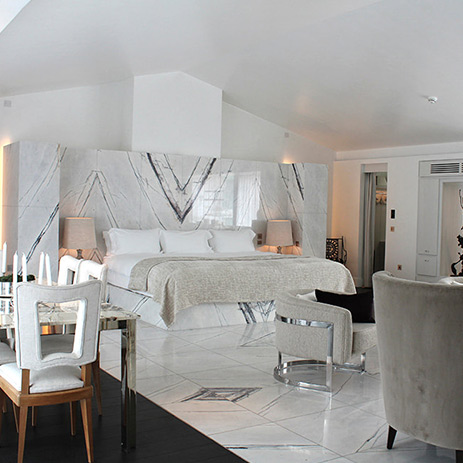 It was then an evening of tapas and tequila at The Mandrake Hotel. One of London's quirkiest boutique hotels, it's an art lovers wonderland with bespoke artwork on the walls and lavish interiors inside."
"The hotel was brilliant, and the suites are beautiful," content writer
Guy Humphrey
said. "The rooms are either light or dark in style. While it's such a small difference, it really can change the
The Mandrake Hotel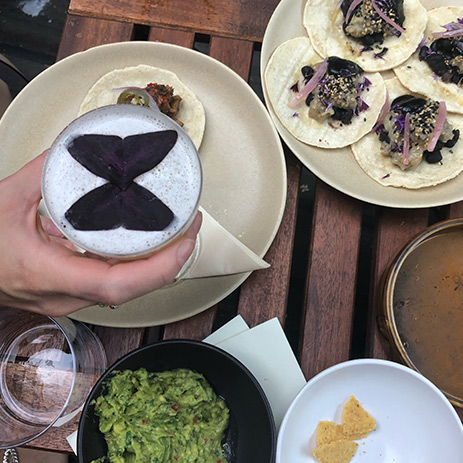 overall feel of the rooms. Artist residencies are a common occurrence, with Johnny Depp's tattoo artist Mark Mahoney even showcasing his work in the past. Whether you're here to stay, or you fancy a few drinks when in Fitzrovia, this hotel is a fantastic choice."

GOING ON A SABBATICAL TO BALI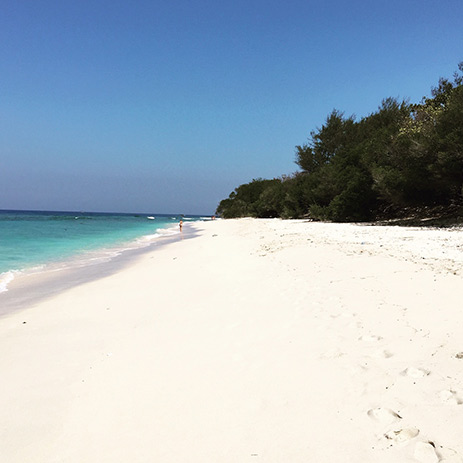 Sometimes, two weeks abroad just isn't enough, and a sabbatical is the perfect excuse to spend some extended time away to feel revitalised and refreshed. This was the case for personal travel manager
Claire Baker
who ventured to Asia for six weeks with her husband.
Exploring Bali and the Gili Islands throughout the six weeks, Claire stayed in various hotels including boutique yoga retreats and resorts with jungle pool villas. In particular, Claire loved Sandat Glamping in Ubud. "There were amazing safari-style tents with swimming pools in the middle of rice paddies. I absolutely loved it there and it was by far the highlight of my trip," Claire said. "I've seen Ubud change a lot over the years and it has gotten busier, but to retreat to this sanctuary of peace where there's nothing around you apart from the fields is amazing," Claire finished.
Talking about sabbatical trips as a whole, Claire said that while it can seem overwhelming, it's definitely worth it. "You may think it will cost a fortune, but it won't. We really tried to mix it up, so we had city, beach, jungle and island, and with Bali it's really easy to do that without internal flights," Claire said. "To fully embrace your sabbatical, you have to go off the radar. Take less toiletries and clothes, although don't compromise on nice toothpaste!"

To read the full feature, make sure to keep an eye out for Volume Three of Winged Boots: The Lifestyle Brochure.
TICKLED PINK AT SKETCH
The Gallery as Sketch London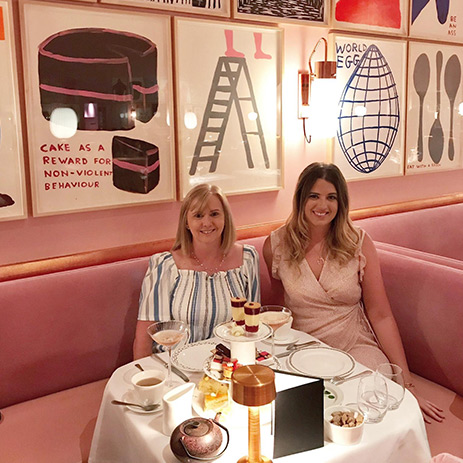 The quirky restaurant Sketch London is a must for cocktails and good food when in the capital. Marketing manager
Lauren Godfrey
recently ventured to The Gallery at Sketch London for an afternoon. Adorned with pastel shades of pink, this venue is a must for social media lovers who want to spice up their Instagram feed.
"A trip to The Gallery at Sketch London has been high on my London bucket list for quite some time, so I was thrilled when I finally got round to booking in for afternoon tea," Lauren said. "The
The Gallery as Sketch London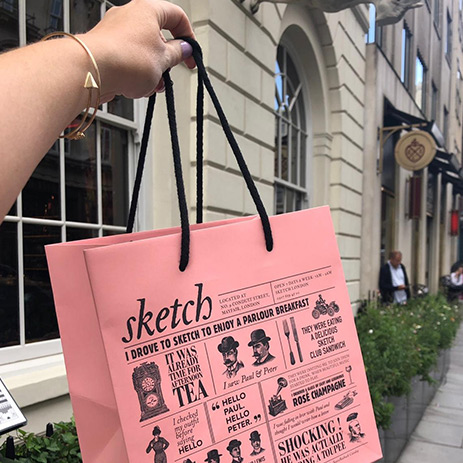 pink setting certainly didn't disappoint, and the food was just as incredible. Caviar to start, followed by course after course of deliciousness, finally ending in a generous slice of Victoria Sponge. Sketch is great British dining at its absolute best! The complimentary bubbles went down a treat, too."
Discover more about Sketch London here.
STARTING THE DAY WITH A PROPER BREAKFAST AT HAWKSMOOR
Hawksmoor Guildhall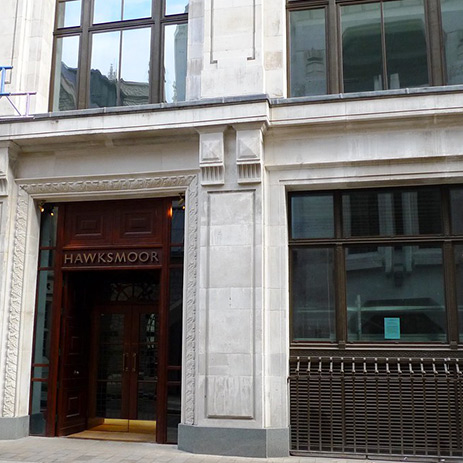 Known for its steakhouse and cocktails, Hawksmoor is a wonderful dining destination with nine eateries across the country. This month, content writer
Ellena Rowlin
sampled the fantastic breakfast, that has many people coming back for seconds and even thirds.
Devouring the feast at Hawksmoor Guildhall, the venue is just as phenomenal as the breakfast. Located underground, the wood panelled room boasts leather chairs, an ornate ceiling and art-deco light fixtures that all act as the perfect backdrop to a wonderful meal in the capital. "Starting one of the hottest days of the year with a complimentary Hawksmoor breakfast was a treat,"
Hawksmoor Guildhall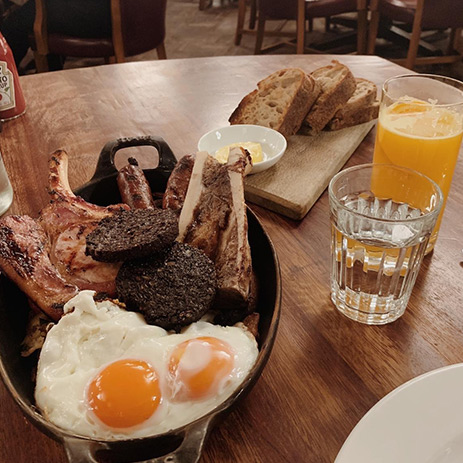 Ellena said. "My partner and I ordered the breakfast for two, with sausages, black pudding, vegetables, bone marrow and – of course – unlimited toast. The staff were attentive, the tasty coffee woke me up and the setting was like travelling back in time."
To start planning your next trip enquire here or call one of our personal travel managers on 0203 816 0985.
TEEING OFF AT TOPGOLF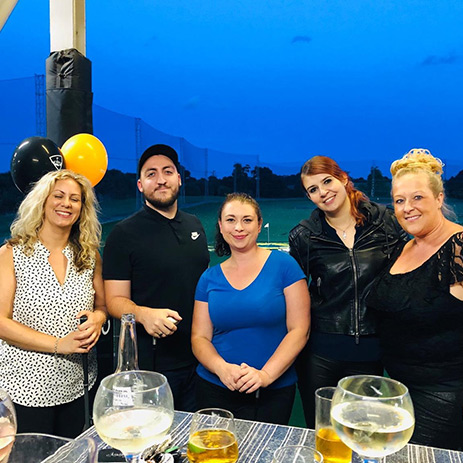 The end of the month saw the Winged Boots team swing by Topgolf in Chigwell for a fun-filled evening. With a high-tech driving range, the competition was fierce and every team member was trying their best to be crowned the winner. Each of the balls are microchipped, and the aim of the game is to putt the ball in various targeted holes. The further-away target you hit, the higher your points.
While it was a close call between manager director David Ox and operations executive Joe Head, Joe came out of the battle victorious. Food and drinks were also provided by the venue which was the perfect pick-me-up after a day at the office.
Share with someone you'd love to travel with

Guy Humphrey
Guy Humphrey is a Content Writer