0203 816 0985
Let's talk. We're open Mon-Sun 9am - 6pm
We're open Mon-Sun 9am - 6pm
Why Asia is the new fashion capital of the world
Fashion is an entity that knows no boundaries. From an outsider's perspective, the industry can appear to be all about runway models and celebrity endorsements which are often uninspired but its counteracted by unbelievable talent, on-style trends and clothing so fashion-forward that we can't help but jump on the bandwagon. Fashion superpowers Milan, London, New York and Paris have paved the way for the rest of the world to follow suit – pardon the pun – and now Asia is under the spotlight for new quirky trends that have the industry in awe. So much more than kimonos and knock-off handbags, Asia is taking over the industry so grab a front-row seat to the show and get ahead of the curve before someone beats you to it. From the glittering street-style in Seoul to the outrageous cartoonish outfits in Harajuku, cutting-edge clothing is found throughout this glorious continent. We're here to give you the inside scoop on exactly why Asia is the new fashion superpower.
Recommended

itineraries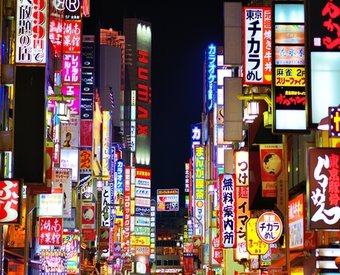 Itinerary
Hong Kong+Tokyo
10 nights from £4,199 pp inc flights
10 nights
from £4,199 pp inc flights
International flights
10 Nights accommodation
2 x Excursions
10 nights
from £4,199 pp inc flights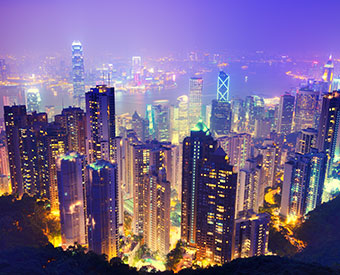 Itinerary
Beijing+Shanghai+Hong Kong+Bangkok
14 nights from £4,299 pp inc flights
14 nights
from £4,299 pp inc flights
International flights
14 Nights accommodation
14 x Breakfast
Transfers by plane and car included throughout
14 nights
from £4,299 pp inc flights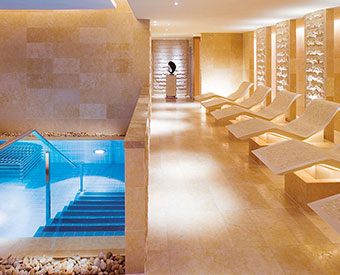 Itinerary
Hong Kong Island
4 nights from £2,199 pp inc flights
4 nights
from £2,199 pp inc flights
International flights
4 Nights accommodation
4 x Breakfast
2 x Excursions
4 nights
from £2,199 pp inc flights
The Luxurious Styles in Dubai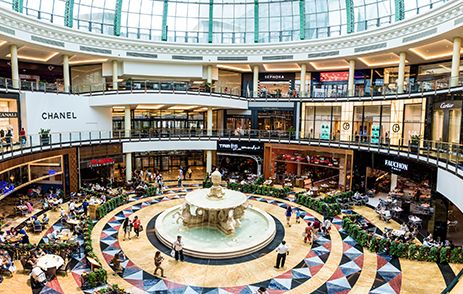 The Middle East's reputation as a fashion epicentre is unlimited and Dubai is undoubtedly in the middle of it all. This on-trend city has international trade at its core and also operates an impressive transportation centre with direct links to Europe and East Asia, making it an excellent hub for the global fashion industry. Everything about Dubai is luxurious, superlative and wildly over-the-top which is wonderfully reflected in the emirate's fashion scene. A plethora of the city's high-end establishments enforces a smart dress code thus what you wear becomes half the experience and with venues such as The Dubai Mall and the Mall of Emirates, fashionistas will most certainly be in their element. So, pick out a trendy outfit and strike a pose because fashion is the sure-fire way to fit in with the iconic Dubai backdrop.
Do well to remember that Dubai is a conservative country and modest attire is encouraged outside the walls of your hotel. Shorts, tank tops, above-the-knee skirts should be avoided in order to respect the city's rules and regulations.
Can't wait to strut your stuff in Dubai? Click here to begin your Middle Eastern adventure.
The Fusion Fashion in Hong Kong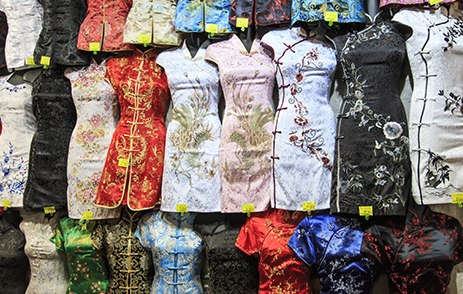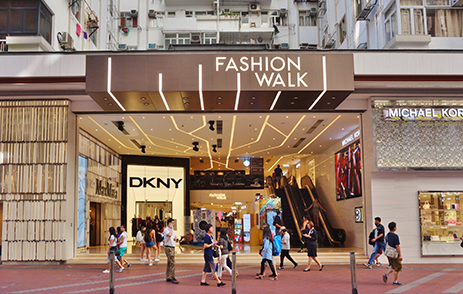 Ranked the fourth most fashionable city in Asia, Hong Kong's fashion scene embraces authentic Chinese culture with an excellent fusion of Western styles for an on-trend experience that you'll never forget. The shopping scene in Hong Kong will put every Westfield centre to shame – think lively street markets selling silky Chinese kimonos and high-end department stores offering items labelled with the world's most impressive names. Oh, and did we mention that all fashion articles in this stunning city are tax-free? Find out the best places for all things retail with our Shopper's Guide to Causeway Bay.
Like all major fashion cities, Hong Kong displays its gorgeous clothing during two yearly Fashion Weeks, showcasing the latest lines and incredible up-and-coming designers that are just waiting to take the industry by storm. The first shows of the year reveal the fall and winter lines while the seven-day event in July is allocated to spring and summer designs. Keep your eye out – who knows, maybe you'll spot the latest trend and get ahead of the curve before the rest of the world catches on!
Hong Kong awaits! For more information on this beautiful city, click here.
The Haute Couture in Shanghai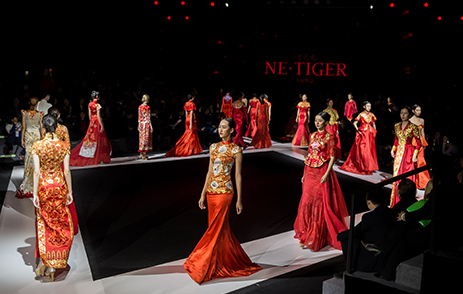 Nicknamed the Paris of the Far East, Shanghai is definitely a metropolis that knows its fashion. As the biggest city on the planet in terms of population and ranked the tenth most fashionable city in the world – yes, even ahead of Milan and Madrid – Shanghai doesn't disappoint when it comes to all things couture. The Far East's open market allows international brands to engage with the flux of luxury shoppers, making it a retail paradise for visitors who want to be in clothes and fashion heaven. Oh, and the newly introduced tax refunds for overseas tourists makes shopping an even better experience. Huaihai Road in Shanghai is known as the Champs-Élysées of Asia, boasting more than 400 affluent stores for all your couture needs.
Shanghai Fashion Week is a display of traditional Chinese styles meets modern streetwear and the 2018 shows saw designs become more casual than ever but still upheld the city's reputation for being stylish, chic and influenced by haute couture. The small sunglasses trend was featured prominently as was the layered shirt fad. The week also showcased a metallic and rainbow combination in-keeping with the Far East's quirky yet trendy fashion scene.
Can't get enough of Shanghai? We can't either! Find out more here.
The Outrageous Outfits in Tokyo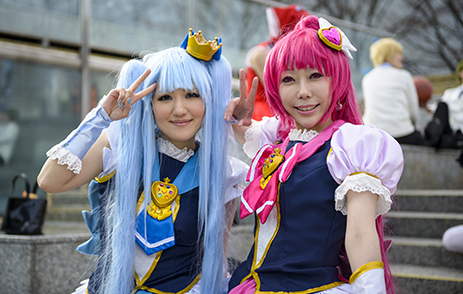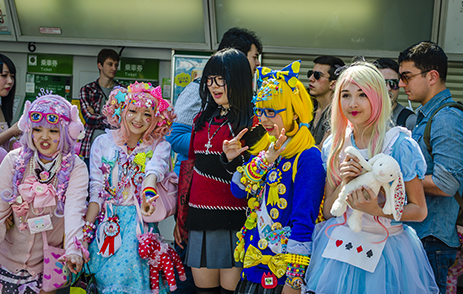 Where do we begin with Tokyo? A fashion capital within its own right, the Japanese superpower knows how to break out of the box in style when it comes to unusual clothing and out-there accessories. From geishas and cyberpunks to business men and trendy teenagers, every passer-by in the city will make you stop, stare and wonder "where can I get clothes like that?". We're here to put your mind at rest. The likes of vintage stores, denim shops and lively markets are found around every corner alongside high-end shopping malls for all your designer label desires. Tokyo is a city where everything and anything goes so even if you're on the hunt for the most flamboyant outfit, districts such as Harajuku, Shibuya, Ginza and Yarakucho are where you'll find them.
In Harajuku especially, fashion becomes more than clothing – it's an act of self-expression. Japanese teenager tribes in this iconic district display a style-conscious variety of designs and cartoonish eccentricity combined with a fashion complexity that has to be seen to be believed. Expect bright block colours, outlandish make-up, texture and pattern layering and dramatically bleached hair. The quirky clothing is an ideological phenomenon and the stylistic expression of the Harajuku subcultures becomes a reflection of their norms and beliefs and are often viewed as an act of rebellion. So even if the fashion scene is a bit much for you to emulate, Harajuku is certainly worth a visit just for sheer admiration of the unconventional trends that are found around every corner.
Arguably the most important fashion event in all of Asia, Amazon Fashion Week Tokyo parades the newly-found elite designers and lines throughout the city. Here is where buyers will see the best-dressed models in quirky street-style, a maximalist approach in design and fashion that's completely on another level. Tokyo Fashion Week is dress to impress whether you're simply roaming the city, watching the shows or strutting your stuff down the runway. Our advice? Put your glad rags on and who knows – maybe you'll be snapped up by a fashion blog and the rest will be history…
If you can't contain your excitement for Tokyo Fashion Week, click here to start planning your getaway.
The K-pop clothing in Seoul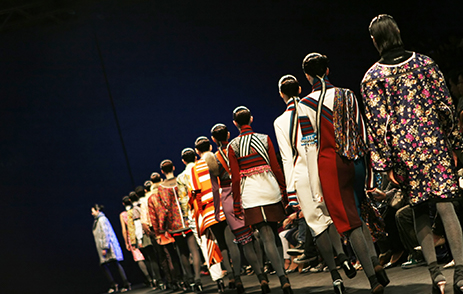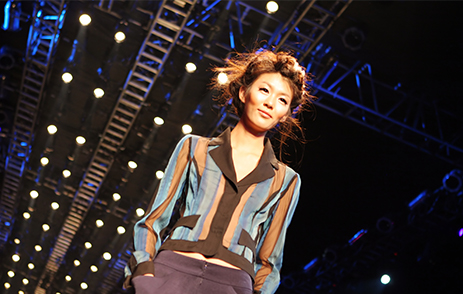 Although Seoul isn't considered your typical holiday destination, this underrated Korean beauty has so much to offer. This is the place where you'll find brave and stylish souls who are not afraid to combine high street fashion with high-end lines, an industry no-no that Seoul defies with utter sophistication. Shopping in Seoul is somewhat of a religious experience, from the iconic House of Dior to the Rare Market where you'll spot a few celebrities if you're lucky. The fashion-conscious tourist will adore Lucky Chouette, known for its individualistic designs that Seoul locals adore – here you'll gain your street cred in no time. Oh, and you'll be thoroughly impressed by the reasonable price points of some of Korea's best brands meaning you don't have to break the bank to look a million dollars.
Despite the plethora of designer stores in the city, fashion in Seoul very much revolves around eclectic streetwear that's incredibly trend-driven and influenced by K-pop stars and K-entertainment. Here you'll find the locals wear a lot of statement hoodies, vintage garments and fashionable denim that are styled together in different ways taking inspiration from the runways showcased at Seoul Fashion Week (March 27th 2018). The vibrancy and excitement of the city itself is a bold inspiration for current, up-and-coming and even aspiring designers. Seoul's fashion scene is unique in the way it focuses on the inclusivity of the individual rather than looking to impress high-end industry influencers and gain media attention. So, step out of your comfort zone and get ready to strut your stuff down the streets of Seoul!
Have you been inspired to begin your Asian adventure? Give one of our personal travel managers a call on 0203 816 0985 or click here to submit an enquiry. You'll be on a plane in time for the next Fashion Week in no time!
Share with someone you'd love to travel with

Ashleigh Simmons
Ashleigh Simmons is a Content Writer
Recommended Itineraries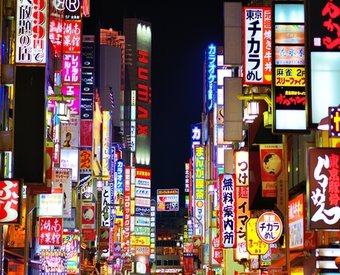 Itinerary
Hong Kong+Tokyo
10 nights from £4,199 pp inc flights
10 nights
from £4,199 pp inc flights
International flights
10 Nights accommodation
2 x Excursions
10 nights
from £4,199 pp inc flights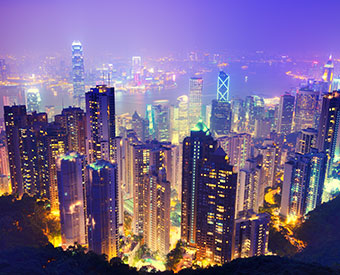 Itinerary
Beijing+Shanghai+Hong Kong+Bangkok
14 nights from £4,299 pp inc flights
14 nights
from £4,299 pp inc flights
International flights
14 Nights accommodation
14 x Breakfast
Transfers by plane and car included throughout
14 nights
from £4,299 pp inc flights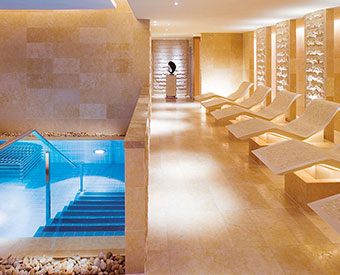 Itinerary
Hong Kong Island
4 nights from £2,199 pp inc flights
4 nights
from £2,199 pp inc flights
International flights
4 Nights accommodation
4 x Breakfast
2 x Excursions
4 nights
from £2,199 pp inc flights