0203 816 0985
Let's talk. We're open Mon-Sun 9am - 6pm
We're open Mon-Sun 9am - 6pm
This simple investment can help increase staff loyalty by 80%
If you're looking to increase staff morale and profit margins as well as bond with your team, incentive travel could well be the answer to all your corporate prayers. But what exactly is it?
SEE Business Travel & Meetings
magazine defines it as; 'unforgettable and entertaining trips paid by employers, with the main purpose of encouraging employees to reach challenging business goals of the company by achieving individual and/or group goals.'
The planned trips are a fantastic way to encourage people to reach a particular business goal, and have been proven motivators regardless of industry, company size or hierarchical level of staff. The 2017
Society for Incentive Travel Excellence (SITE) Foundation's report 'Participants' Viewpoint UK'
found that 80% of respondents became more loyal towards the company that they worked for once returning from an incentive trip, with 86% feeling recognised in the workplace.
But how do you go about organising such a trip? That's where Winged Boots comes in. Having a dedicated business team, headed up by
James Kenyon
, we're here to assist in all of your corporate travel. We've worked with some amazing companies over the years, and we can tailor make phenomenal itineraries that work with your budget, industry and your team as a whole.
THREE BENEFITS OF INCENTIVE TRAVEL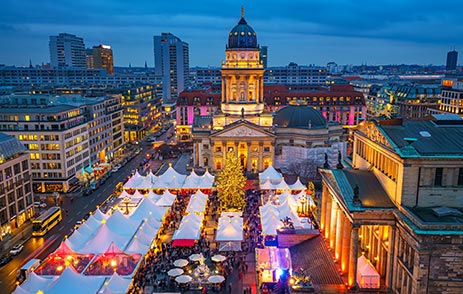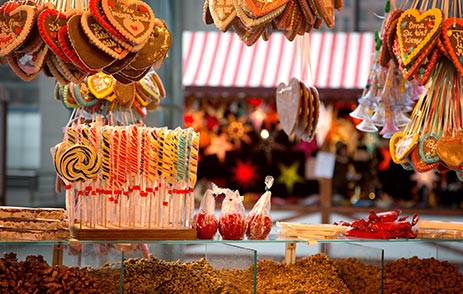 1) ACHIEVE BUSINESS GOALS
Whether you want to smash those sales figures at the end of the year, motivate staff or create better internal relationships, incentive trips should be high on your list if you're looking to reach your business goals.
Incentive Magazine's
Travel 1Q Survey
found that the top benefits that business owners wanted to see when it came to incentives were to increase sales (61.75%), recognise performance (57.4%) and build morale (54.04%). If any of these factors ring true for you and your business, a corporate getaway could be the answer. After all, who doesn't want higher profits?
Send the team to: the Christmas markets of Europe
It's getting to that time of the year where Christmas markets are ready to take over popular streets. From
Germany
and
Amsterdam
to
Switzerland
and
Croatia
, you're never too far from the sights of dazzling lights, the scent of mulled wine and the stalls brimming with goods. James Kenyon agrees and says that Christmas markets are a perfect winter pick-me-up. "We recently sent a company to Berlin for an incentive trip," James said. "We organised the hotels and flights, and received nothing but positive feedback."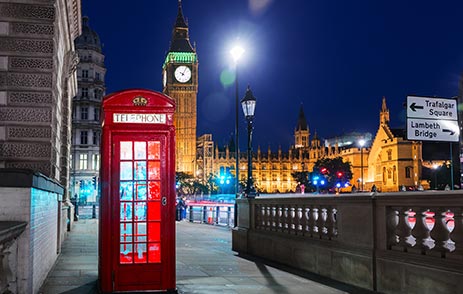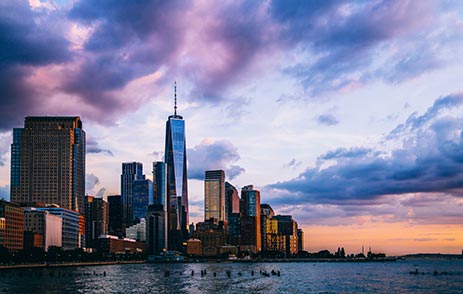 2) INCREASE TEAM BONDING
Team bonding is one of the top strengths of incentive travel. From pounding the pavements of
New York
to luxuriating on the beaches of
Thailand
, corporate getaways and creating strong work relationships go hand in hand.
SITE
reported that 78% of respondents felt closer to their colleagues once they returned from an incentive trip, and that the trip helped make members of staff feel appreciated and gave them a sense of belonging. Furthering on from this, 66% also felt that the change of environment broke down barriers with senior members of staff. This is ideal if your business model follows a traditional hierarchical format, yet even if it doesn't, it's great to speak to people that you may not otherwise have done if it wasn't for incentive travel.
Send the team to: London and New York
Forget Wife Swap, it's time for Team Swap. James Kenyon recently helped to organise a city weekend break with a difference. "Winged Boots organised a two-way trip for a company who had offices in both New York and London," James said. "50 people from each location got the chance to see literally how the other half live. It was a great experience for all parties involved."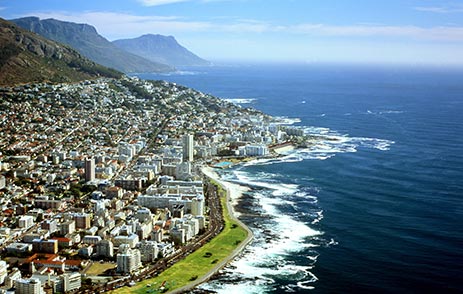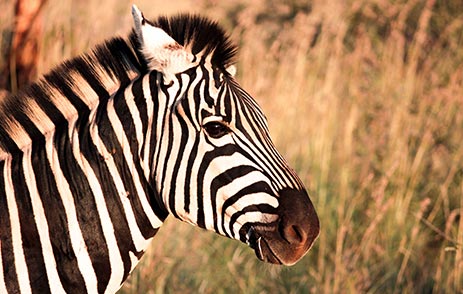 3) CEMENT COMPANY LOYALTY
Loyalty can make or break a business. In an article by online magazine
Management Today
, journalist Adam Gale says that it's an important factor that companies should take into consideration if they wish to succeed. "People may not love their employer, but they can be emotionally invested, especially if they work in a tightly-knit team," Adam says. "Camaraderie, purpose and familiarity can be just as important as money or hours in career decisions." Incentive travel raises this bar by 80% according to the 2017
SITE
report, and is a great way for employees to feel appreciated, which in turn increases company loyalty.
Send the team to: Cape Town
Safaris are a once-in-a-lifetime experience that are on many people's bucket list, and what better way to treat your staff than with an incentive trip that firmly crosses this off? There are plenty to choose from throughout
Africa
, and Winged Boots are dab hands if you fancy a getaway complete with lions, elephants and zebras. James Kenyon, head of business, recently organised a corporate safari to
Cape Town
which was a huge success. "One of our most recent incentive endeavors has included sending a group of 30 people to Cape Town for a slice of South African life," James said. "The aim of the trip was an educational one, and I hope it was a truly unique experience that the company will never forget."
INCENTIVE TRAVEL TIPS
Now we've explained the benefits of incentive travel, it's time for us to share our knowledge when it comes to ensuring that the getaway is a success. We've booked a fair few incentive trips since starting in 2008 across a wide range of industries such as film companies and recruitment agencies, so we like to think of ourselves as experts. From social media and travel trends to knowing your team and what they want, there may be more factors than you originally thought.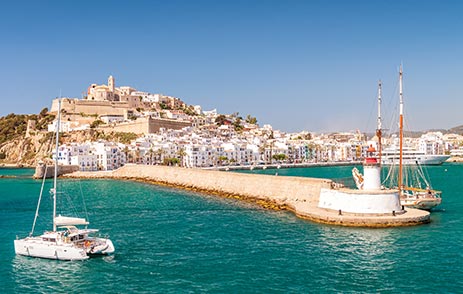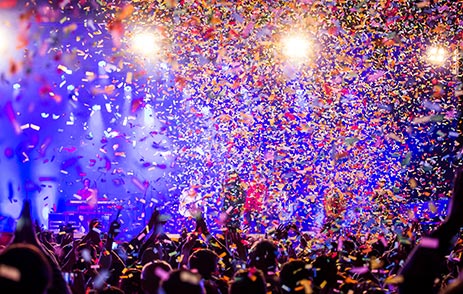 KEEP UP-TO-DATE WITH TRAVEL TRENDS
Iceland, the
UAE
,
Croatia
and
Mexico
are all top incentive travel destinations according to a 2017 report by
Conference and Incentive Travel magazine.
"A destination that continues to capture the imagination of incentive planners is Iceland," the article states. "Natural wonders such as the Blue Lagoon and the Golden Circle are must-visit sites and with just a few hours' flight time, the destination has become a no-brainer for incentives."
Luckily for you, our staff all have first-hand experience when it comes to these 2018 trends in the industry. Simply call 0203 816 0985 to chat to one of our personal travel managers. Our website also has plenty of itineraries, offers, articles and things to do that act as a great base too.
Send the team to: Ibiza
For companies that love to party and want to let their hair down,
Ibiza
is a brilliant choice. The blue waters of the Mediterranean Sea, the powder soft sands of the 40 beaches and the electric nightlife makes this Balearic beauty really stand out from the crowd. James Kenyon, head of business, recently organised an incentive trip here. "We sorted everything out from flights and transfers to hotels and exclusive club access, so if you're after some five-star luxury with your team, Winged Boots are able to do it with ease."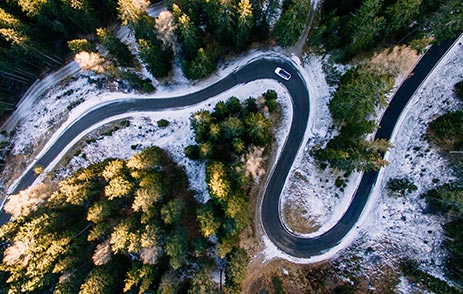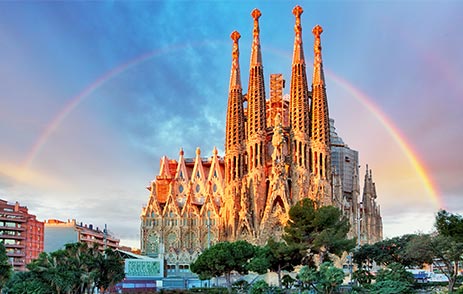 BOOK ONCE-IN-A-LIFETIME EXPERIENCES

In an article by
successfulmeetings.com
, vice president of
CWT Meetings & Events Americas
Tony Wagner said that, unforgettable and cultural experiences are what people are looking for the most when it comes to incentive travel. "We're living in an 'age of experience' where travellers are seeking opportunities to immerse themselves in the cultures they are visiting," Wagner says. Alison Taylor, senior vice president of
Starwood Hotels & Resorts' Sales Organisation
, adds to this. "Many people want to have a closer connection to the community they are visiting. They are craving more indigenous and cultural experiences, as opposed to the normal tourism or shopping highlights." Luckily, the team at Winged Boots have a wealth of knowledge in worldwide destinations, and the treasures that are hidden within. Whether it's an exclusive rooftop bar in New York or a supercar rally across Europe, there are endless unforgettable opportunities at your disposal.
Send the team to: Italy for a supercar rally
Put the pedal to the metal with this phenomenal supercar rally that takes you from Porto Fino in
Italy
to the stunning streets of
Barcelona
. James Kenyon is an avid supercar rally fan, annually embarking on his own. "I was very excited to assist in organising one for a corporate client," James said. "24 members of staff took to the roads of Italy and Barcelona in Lamborghinis, Ferraris and Bentleys. All of the cars were booked through Winged Boots, and it was a great success."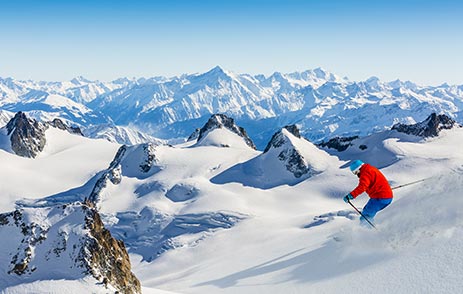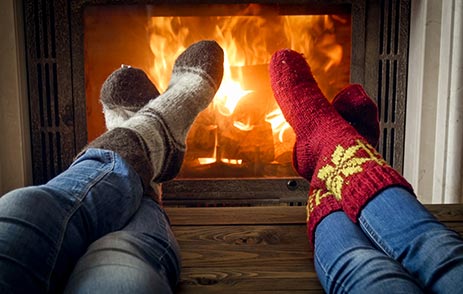 MAKE TIME FOR FREE TIME

Ensure you save room on the itinerary for some relaxation. Whether it's a few free hours to soak up the sun poolside, or a phenomenal spa treatment in a five-star hotel, a little focus on TLC can do wonders for the mind, body and soul of those involved. It will help boost staff morale, wash away the stresses that work can bring, and overall be an unforgettable experience that's sure to be cherished.
Send the team to: France
Skiing is a fantastic blend of adventure and chilling out. Spend the days on the pistes of
France
before warming up by the fire of the lobby or in the comfort of your own chalet. James Kenyon guarantees customers that booking a skiing incentive through Winged Boots will go without a hitch. "Winged Boots are able to assist in ensuring your airport transfers have enough room for skis, lessons are booked and ski passes are all taken care of," he said.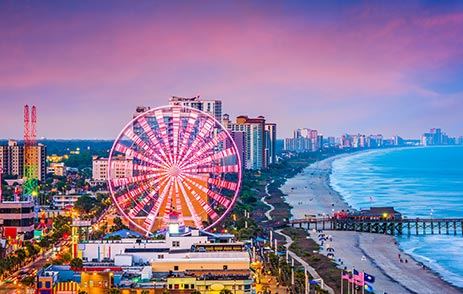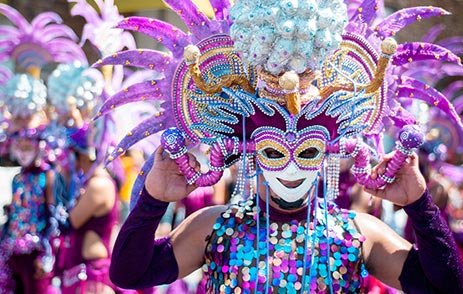 CREATE HYPE ON SOCIAL MEDIA

There's no getting away from the giant that is social media. In an article by
statista.com
, it predicted that by 2019 there will be 2.77 billion users scrolling, uploading and commenting with that number only set to rise. Even if you're a fan of more traditional methods of communication, social media can really work to your advantage when it comes to increasing staff loyalty and morale.
It can create a buzz for those going before, during and after the trip has taken place, and it could even be a motivational boost for staff members that weren't lucky enough to get a spot. In a 2017 study, the
Incentive Research Foundation
found this to be the case. "Over 60% of respondents to the most recent IRF Pulse Study said they used social media to communicate before, during, or after the program," the report states.
Oh, and don't forget to tag us in the pictures. Haven't found us on social media yet? We constantly update our
Facebook
,
Instagram
and
Twitter
so make sure to follow and like us for fantastic offers, photos and everything else Winged Boots.
Send the team to: South Carolina for Mardi Gras
Mardi Gras celebrations are certain to spice up any team member's Instagram feed with the vivid colours, spectacular costumes and phenomenal parties. There are hundreds of carnivals that pop up throughout America, with Mardi Gras falling in 2019 on the 5th of March. New Orleans, Louisiana, South Carolina and Florida are just some of the best states to head to if you want to get in on the action. If this sounds like the trip for you, we know what we're doing having booked an incentive getaway or two before. James Kenyon said that, "Mardi Gras is an amazing cultural experience and something totally different. The company came to us with this idea in mind, and it ended up being a great success. The business still book incentives with us now and we hope they continue in the future."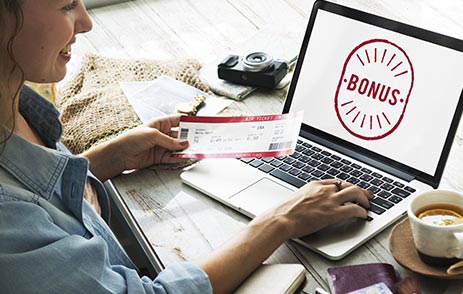 Our head of business James Kenyon says that incentive travel is much more then a trip away. "It goes beyond being in the office," James said. "Regardless of what your budget is, whether you want to take colleagues on a weekend city break or a lavish seven-nights to the other side of the world, the experiences, morale boost and loyalty levels are sure to outweigh the cost." Incentive travel is easy to set up with the help of Winged Boots. We're able to tailor make getaways and itineraries to suit your company thanks to our wealth of knowledge. Enquire through our website
here
, or alternatively call us on 0203 816 0985 to speak to one of our personal travel managers now.
Share with someone you'd love to travel with

Guy Humphrey
Guy Humphrey is a Content Writer