0203 816 0985
Let's talk. We're open Mon-Fri 9am - 6pm
We're open Mon-Fri 9am - 6pm
This Month We've Been: August 2018
Rising temperatures and the scorching sun made the UK feel a bit more tropical during August with many of our team, and clients, getting that holiday feeling and heading abroad. Join our marketing manager,
Lauren Godfrey
, as she jetted off to
Las Vegas
for an amazing week away while our executive,
Sophie Azeem
was exploring the streets of
Amsterdam
. If that wasn't enough, personal travel manager
Charley Curwood
took to the waters and enjoyed a cruise through some of the most beautiful countries in
Europe
. Oh, and we also started working on volume two of our lifestyle brochure coming January 2019. We sometimes wonder how we fit it all in!
LIVING IT UP IN LAS VEGAS
Lauren Godfrey inside The Bellagio's floral lobby
Breakfast at EggSlut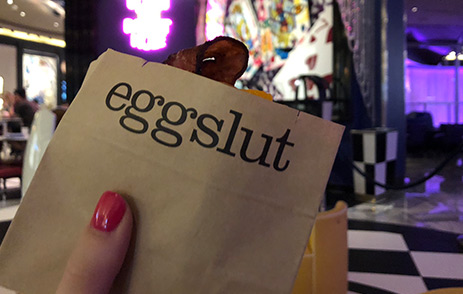 This month our marketing manager, Lauren Godfrey, enjoyed a seven-night break in Sin City. "Las Vegas is quite possibly my favourite place on earth," she confessed. The last-minute booking marked Lauren's fourth time to the Nevada city but this was the first time she would be staying in The Mirage. "On my last visit, I stayed in The Bellagio and loved every minute but it was the pool at The Mirage that attracted me. Going to Las Vegas in the height of August meant highs of 42° so I knew I needed somewhere to cool off from the heat.
"The Mirage proved to be a great base, opposite The Venetian, next door to Caesars Palace on the left and The Fashion Show Mall on the right which is the new home for The Sugar Factory which was number one on my Vegas bucket list. I visited a few clubs, beat the house on roulette and enjoyed daytime cocktails at a couple of pool parties, however one of my highlights has to be breakfast at EggSlut in
The Cosmopolitan
. A delicious fried egg with melted cheese and crispy bacon wrapped in a brioche bun and accompanied by chipotle ketchup… it was just what I needed after a late one the night before."
To find out more about Las Vegas and our wealth of fantastic five-star hotels click here
CRUISING THROUGH THE MED    
Charley and his partner onboard the ship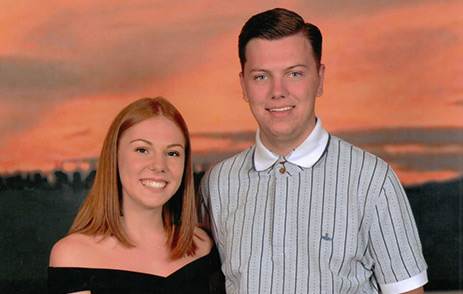 Exterior shot of the grand vessel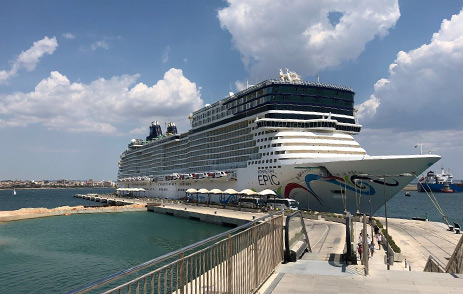 This month saw one of our personal managers, Charley Curwood, take an unbelievable cruise with Norwegian Epic. Stopping off at the likes of
Cannes
, Pisa and
Rome
, Charley said that it was an experience he'll never forget. "It was my first cruise and I would definitely go on one again. It's like a five-star hotel on water."
Proceedings started off before the vessel set sail in Barcelona, where Charley and his girlfriend stayed at Andante Hotel. "The location was great as it was just near the port. The hotel itself was environmentally friendly too and and it really made you think about your carbon footprint."
During the two days, Charley headed to Barcelona football stadium. "It was fantastic and even if you're not into football I would recommend it. In the area were buskers so it was rife with culture too." It was then time to hop aboard the vessel, and the real holiday got underway.
"The value for money is ridiculous. We chose a package where all your food and drink were included. You easily saved yourself a couple of hundred pounds a night doing that. The rooms that we stayed in were small, however you didn't spend much time in them as you were always off doing something. On board, you had 16-floors to explore, with two swimming pools, countless bars, a casino and quizzes to take advantage of. As well as this, there were two nightclubs too, with one being Ibiza themed."
Charley's top tip when booking a cruise was to pay as much as you can upfront. "That way, you don't have to worry about anything as it's all done. The only place that took cash was the casino, everything else regarding spend is credited back to your account. All in all, my first cruise was amazing and I can't wait to go on another in the future."
Fancy embarking on a cruise yourself? Call one of our personal travel managers now on 0203 816 0985 to book
PARTYING AT ROOF EAST
Group shot of Ocean Holidays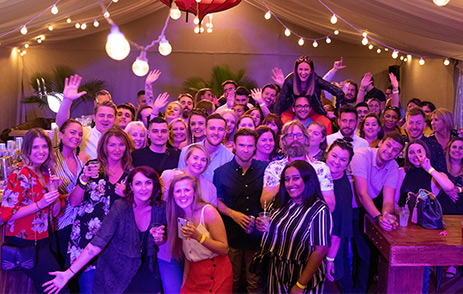 Team Winged Boots trying their luck with boules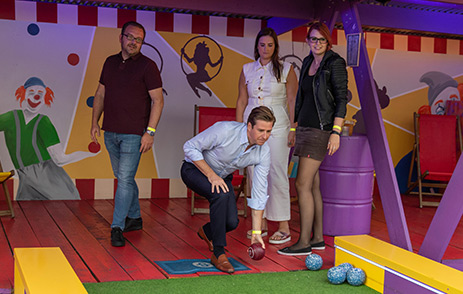 It was a night of sky-high partying for Winged Boots and Ocean Holidays as we held our annual Summer Party at Roof East in Stratford. The evening was an opportunity for all staff to let their hair down and celebrate what has already been a fantastic year.

As well as top-quality drinks and food, the venue also boasted a range of games and activities including mini-golf, jenga, a batting cage and boules. Part of the space was reserved strictly for employees, with laughing and dancing aplenty. Speaking about the event, Natalie Gale, marketing executive at Ocean Holidays, who helped to organise the event, said, "It was great to see everyone out together and especially getting competitive with all the amazing games on offer. It was also the perfect way to welcome our new employees that have now joined the Ocean Holidays family."
CHEERING ON WEST HAM UNITED AT LONDON STADIUM
West Ham United V AFC Bournemouth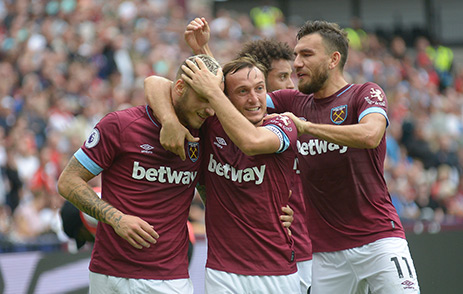 West Ham United V AFC Bournemouth
18th August 2018 saw West Ham United's first home game of the season against AFC Bournemouth. What's more, Winged Boots and 10 of its top customers were front and centre in our corporate hospitality seats in the stunning Arnold Hills Lounge. While Bournemouth emerged victorious scoring two goals to West Ham United's one, the atmosphere was one that couldn't be beaten.
As West Ham United's official travel partner, we're able to give our customers some pretty spectacular seats this Premier League season. Boasting exclusive access to the Arnold Hills Lounge, every match has a luxury element ensured, with a complimentary three-course meal and drinks coming as standard. To find out more about upcoming matches or to register your interest in our events, click
here
.
PLANNING THE NEXT ISSUE OF OUR LIFESTYLE BROCHURE
Content meeting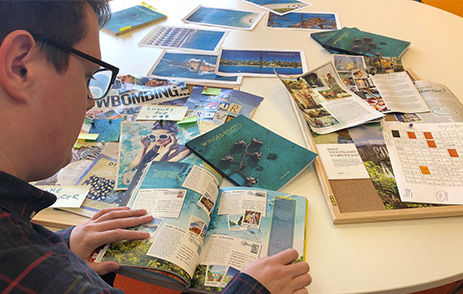 Planning the front cover for volume two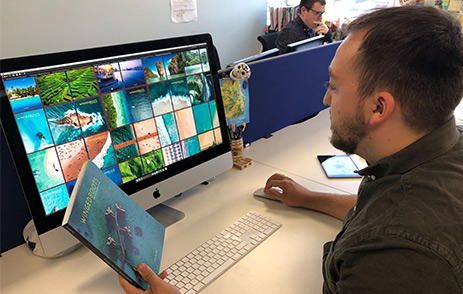 August was a busy month for our marketing team as planning got underway for volume two of our annual Lifestyle Brochure. Following the success of volume one, which saw 20,000 copies distributed nationwide as well as in Orlebar Brown's London stores, West Ham United's corporate hospitality and other partners up and down the country, we hope volume two will provide just as many reading hours. From the latest travel trends to top tips from our expert team of personal travel managers, we hope to inspire your 2019 holidays.
Speaking about what we can expect in this issue, Lauren Godfrey, marketing manager, says: "Volume one was jam-packed with features and hotel listings that spanned the globe, however for 2019 we have a few amazing sports events which we want to shout about. From the cricket matches in Antigua and the yearly
Grand Prix
races to the annual
PDC championship
in Las Vegas and the
2019 Rugby World Cup in Japan
, our sporting calendar is getting bigger and better each year and we need to show it off. Plus, we've spoken to the experts to reveal the top trends for 2019 and we're already in discussion with a few of our loyal customers to provide a couple of interviews which I'm confident will go down really well."
We can't divulge too many details, however, if you want to be part of the action simply email marketing@wingedboots.co.uk to receive an issue when they get released in January 2019
ADMIRING THE SCENES OF AMSTERDAM
Sophie Azeem wandering through Amsterdam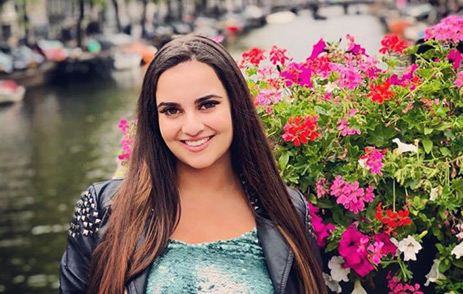 Scenic shot of Amsterdam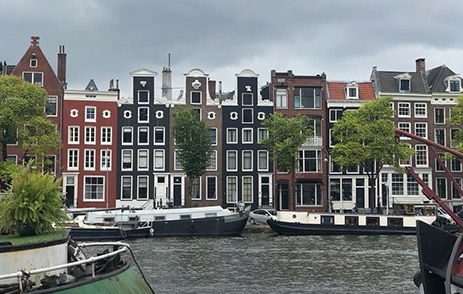 During August, our operations executive Sophie Azeem spent two-nights in Amsterdam for a fantastic city break with friends. "We stayed in an apartment just outside of the city centre and it was so easy to get to all the sights thanks to the train and tram services available. We got day tickets so we could hop on and off anywhere."
It was then two days of sight-seeing and a lot of walking as there's plenty to explore from the Heineken factory to the many parks that Amsterdam boasts. "I couldn't get over how much there was to do. We headed to the Amsterdam sign and wandered along the canals. We tried to do a Bottomless Brunch on one of the boats but it was so busy. Definitely book in advance as much as you can."
Sophie's top recommendation was the zoo. "If you are on a quick break in Amsterdam then the zoo is fantastic. You get to see all of the animals playing and going about their business and it's the perfect place to spend either an afternoon or a whole day. Alternatively, there are also some great casinos. We went to Holland Casino Amsterdam which was right on the canal-front which had a whole host of poker tables, fruit machines and roulette wheels. It was marvellous."
The food was also another top-selling point. "Right by our apartment was a really good pizzeria, and there's lots of independent cafés with freshly baked food." Sophie said. You can even see them making the bread and pastries right in front of you which was a nice touch. If you're after some drinks in the evening than XtraCold IceBar Amsterdam is great. Its pirate themed with great cocktails and it just had a brilliant atmosphere. That's what I found with the whole of Amsterdam. Everybody was friendly and just after a good time."
Experience Amsterdam for yourself by enquiring here or calling one of our personal travel managers on 0203 816 0985 now
TANTALISING OUR TASTE BUDS IN IRELAND
Winged Boots' customers, Will Sissen and his partner, in Ireland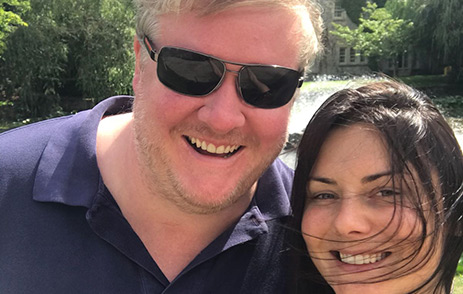 Scenic shot of Ireland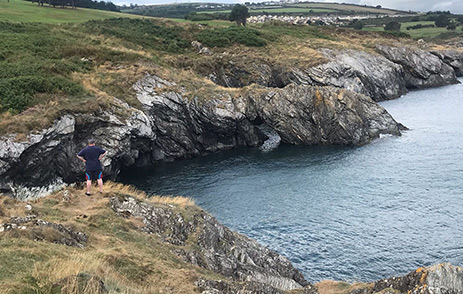 It's not just us that has all the fun! One of our loyal clients, Will Sissen and his girlfriend, spent their August weekends in Dublin and the surrounding areas, soaking up the Irish countryside and all that it has to offer.
Staying in a multitude of different hotels – and even a cottage – including The Cliffs at Lyon in Kildare (just a 30-minute drive from Dublin) and Powerscourt Hotel in Wicklow, the days were spent luxuriating on beaches such as Brittas Bay and Silver Strand. Speaking about Brittas Bay, Will said that it was definitely one to head to. "The beach was quite quiet and calming with stunning sands. I can see why they say it's one of the best in Ireland."
Will is also a massive foodie, and luckily Dublin has more than its fair share of fantastic restaurants and cafés. "Johnnie Fox's Pub is one of my top recommendations. It's the highest pub in Ireland that's above sea level and it has fantastic fish dishes to tuck into. It also has something called a hooley which is a traditional show that features Irish dancing and bands which was brilliant."
To find out more about the beauty of Ireland, click here
Share with someone you'd love to travel with

Guy Humphrey
Guy Humphrey is a Content Writer