0203 816 0985
Let's talk. We're open Mon-Sun 9am - 6pm
We're open Mon-Sun 9am - 6pm
Holiday Showdown: St. Lucia Versus Barbados
Two Caribbean jewels but there can only be one that comes out on top. Who wins? Find out more with our holiday showdown
When you think of the quintessential island paradise,
St. Lucia
and
Barbados
are bound to be in the mix. Glorious
beaches
that seem to go on for miles, cerulean waters that are waiting to be dived into and plenty of luxury found in the five-star hotels makes it difficult to choose between the two. Luckily, we've made that choice a little easier for you as we pit these two Caribbean beauties against each other in a holiday showdown. Will it be Barbados with it's tantalising dishes, stunning beaches and iconic hotels? Or will St. Lucia win your heart with its acclaimed diving spots and luscious rainforest? You decide.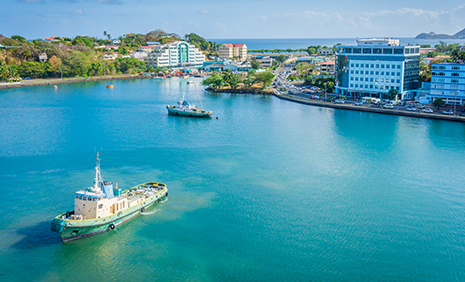 NOW WE'RE COOKING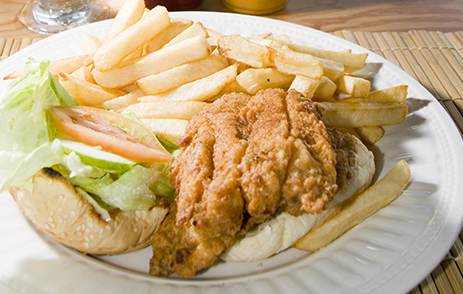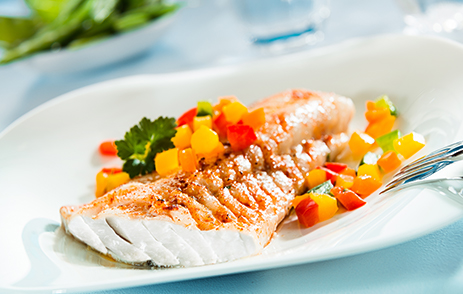 A round-the-world culinary adventure for the taste buds is on the cards when holidaying in Barbados. A mixture of African, Indian, Irish, Creole and British influences can be found throughout the island's gastronomy along with a range of signature dishes. Cou cou and flying fish is one of these. Corn meal and okra is added to cou cou before it's stirred continuously and served with flying fish. It can be found throughout the area along with eateries boasting a wealth of international cuisine such as pizza, hot dogs, burgers, Chinese, Indian and Thai food. Sushi restaurants are also common near the larger resorts and affluent areas.

Traditional flavours are also on the menu in St. Lucia. The most common fare is seafood which is served in the form of local delicacies and fantastic dishes that are certain to please the palate. Lobster is popular too with their being a significant difference to the UK variety. Spiny with large tails and long pointed barbs instead of claws, the lobsters are full of island flavour that really packs a punch. For times when you fancy a snack you simply have to try Lambi fritters. Conche, onion, pepper, lime, lemon and cilantro are sautéed for 10 minutes before being deep fried. While it might not be good for the waistline it's certainly a delicious pick-me-up.
LUXURY FROM CHECK IN TO CHECK OUT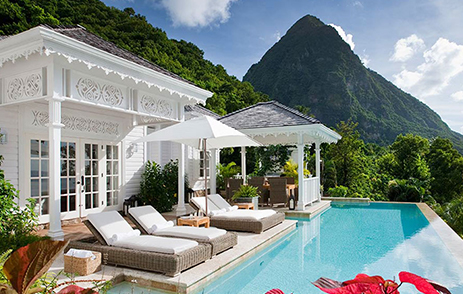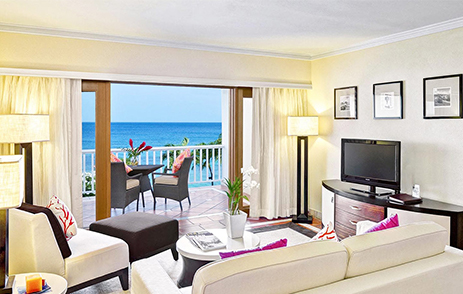 In Barbados you're in for a treat when it comes to five-star hotels. Home to the infamous
Sandy Lane,
here you can spend the days wandering along the private beach, scoring holes-in-one on the golf course and taking some time out for yourself at the spa. Alternatively, if you're after a romantic affair the adults-only
The House By Elegant Hotels
is perfect. With a complimentary champagne breakfast each morning and a beachfront swimming pool to take a dip in, you and your other half will be loved up in no time. There are also some great family hotels. From
Turtle Beach by Elegant Hotels
with it's ice cream parlour and daily rounds at the Barbados Golf Club, to
Saint Peter's Bay
where you can enjoy a movie screening on the beach, every member of the party is catered for.
Idyllic scenes can also be found at the five-star hotels of St. Lucia. From the views of the Pitons at
Sugar Beach, A Viceroy Resort
to Rodney Bay vistas at
The Landings St. Lucia
, you'll feel like you've stepped in a picture postcard with whichever choice you choose. Many of the resorts cater for budding adventurers too.
Cap Maison Resort & Spa
has its very own running and hiking club while the fitness centre at
BodyHoliday Resort, St. Lucia
is high in the treetops. Both offer watersports so you can explore the ocean depths too. Relaxation then comes to fruition at
Calabash Cove Resort and Spa
. Fantastic for couples you can enjoy a joint treatment at the spa, post-dinner drinks at the swim-up pool bar and the ultimate unwind with your other half in cottage havens. Alternatively, the multi-bedroomed accommodation at The Landings St. Lucia is marvellous for families after a beach getaway. The kids' club will keep little ones entertained with activities ranging from cricket and treasure hunts to Pigeon Island picnic trips and fishing in the bay. Oh, and the option of butler service certainly cranks the luxury dial up a few notches, too.
SANDY TOES, SUNKISSED NOSE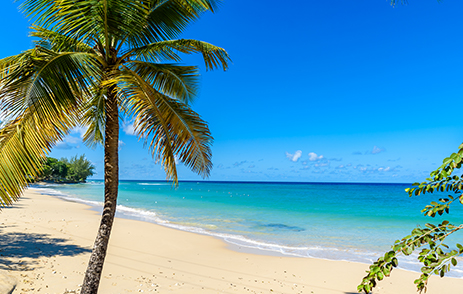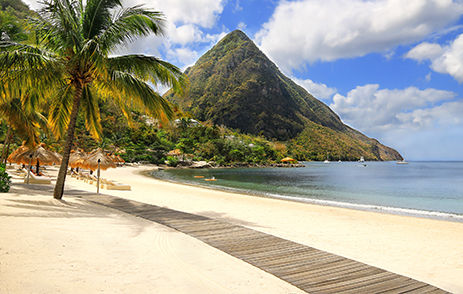 Beach warriors listen up! The sands of Barbados are amongst the most picturesque in the world, catering to all holiday makers wanting some fun in the sun. The east coast is great for surfing thanks to the big waves while the west coast is wonderful for a calmer affair as the waves are milder and the beaches are more secluded. If you've come to the Caribbean to party then the west coast is where you should be heading to. Accra Beach is lively with watersports on offer and a wide choice of bars and restaurants to keep everyone happy. On the other hand, Mullins Beach has 300 yards of beach front that makes for quite the evening stroll.

With all the beaches of St. Lucia being public you're able to sunbathe on whichever one you set your eyes on. Reduit Beach boasts lovely views of Pigeon Island as well as having a beach bar for cocktails. Popular with families, you'll be able to swim in the sea, make sand castles and most importantly, have a great time. If you fancy exploring the ocean, Anse Cochon is spectacular with its shipwrecks and abundance of marine life. For an Instagram-worthy picture though we recommend Anse des Pitos. Complete with sand imported from Guyana, it has to be seen to be believed.
GET BACK TO NATURE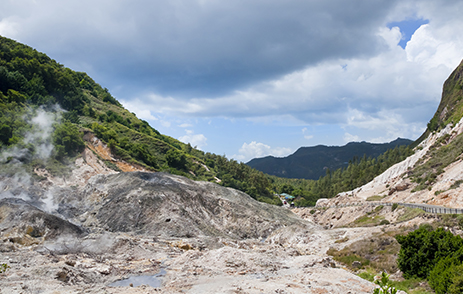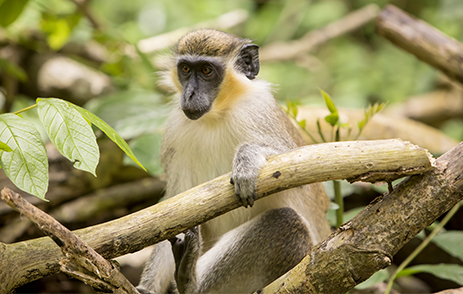 While Barbados is very much a beach destination, there are plenty of other things to do besides sunbathing and making sure you look good in your new swimwear. Harrison's Cave is definitely worth a visit. This limestone crystalized sight is one of the major tourist attractions of the island and is able to be seen via tram. Work your way through the streams of this underground world as you relish sights of cascading waterfalls and beautiful rock formations. For something a little greener, Andromeda Gardens has you covered. This six-acre botanical garden sees countless flora and fauna call it home such as hummingbirds and monkeys. As well as this there is also a restaurant serving both international and traditional dishes and a gift shop where you can pick up homemade crafts and souvenirs.

St. Lucia boasts a more varied ecosystem with plenty of rainforests, botanical gardens and even a drive-in volcano as well as tranquil beaches. The Pitons are one of the most legendary landmarks in St. Lucia and you're able to relish views of them pretty much anywhere on the island. There are various tours that can be booked in advance, through Winged Boots of course, such as walking tours, helicopter trips and catamaran outings. For even more brilliant vistas you can also head to Pigeon Island National Park. 44-acres of beaches, military ruins and beautiful flora and fauna are yours to explore courtesy of walking trails catering to all skill levels. There's also a pub which is the perfect place to pitstop once your legs decide that they need a break.
TAKE A DIP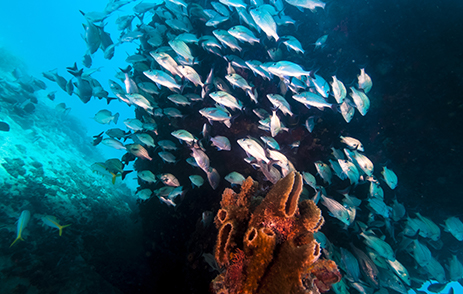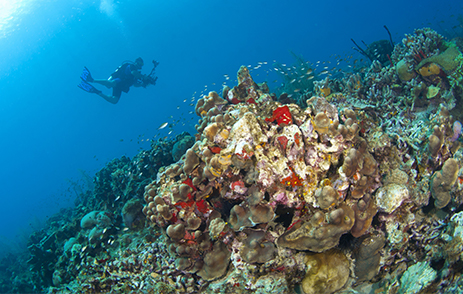 Barbados has a portfolio of 200 shipwrecks making it quite the
diving
destination for every budding water baby. Pamir, Friars Crag and the Stavronikita are the top wrecks to head to or swing by the Bay of Carlisle for a shipwreck extravaganza as there are multiple wreckages to explore. Alternatively, the reefs of Barbados are also beautiful. You can get up close with sea turtles, parrotfish and manta rays… just be sure to bring a waterproof camera as you'll be snapping away for sure.
Equally, St. Lucia is fantastic for diving and with more than 150 species of fish to make friends with, all lovers of exotic marine life will be in their element. Anse Chastanet Reef is known as one of the top diving sites in the Caribbean. Located in the heart of St. Lucia's Marine Park, a mere 10-yards beyond the water's edge, it's a diver's paradise. Waters are shallow and calm enough for beginners as well as pros, with guided boat trips also able to be booked. Night diving adds another string to St. Lucia's bow. At this time of day it's common to meet eels, octopus, lobsters, sleeping parrot fish and more. An unforgettable experience is guaranteed.
STILL STUCK? WE'VE ANSWERED YOUR MOST BURNING QUESTIONS WHEN IT COMES TO ST. LUCIA VERSUS BARBADOS:

Whether you want to wander the sands or dive in the ocean, St. Lucia and Barbados have something for everyone
What can my family expect while in Barbados?
You can expect great things! Barbados is wonderful for families as there are plenty of beaches to play on, watersports to keep you occupied and museums with interactive exhibits. Food-wise there is a wide choice to suit all taste buds. Restaurants and bars that are close to the beaches are your best bet for fare that everyone will enjoy. In terms of hotels, you've also got quite the selection.
Sandy Lane
,
Turtle Beach
and
Tamarind by Elegant Hotels
are just a few that come to mind as they all have brilliant facilities that cater wonderfully to little ones including out-of-this-world kids' clubs.
I'm looking to take my partner on a romantic getaway for one week in St. Lucia and another in Barbados. Which hotels do you recommend?
Jade Mountain Resort in St. Lucia is great for some romance. A real sanctuary, you can expect glorious views from whichever room you choose to go for. Stunning interiors match this beautifully, and the couple treatments at the spa ensure you'll be looking and feeling your best. For your time in Barbados,
The House Barbados
is brilliant. It's an adult-only hotel with each guest getting a complimentary champagne breakfast every day of their stay. As well as this you can also enjoy beachfront canapes in the evening that are certain to send the sparks flying.
How long are the flights to St. Lucia and Barbados?
Direct flights to both St. Lucia and Barbados take approximately nine-hours with all major airlines. If you're travelling to Barbados there are even some flights that take as little at eight-hours and 15-minutes, the shortest flight time from London to the Caribbean.
Recommended

Properties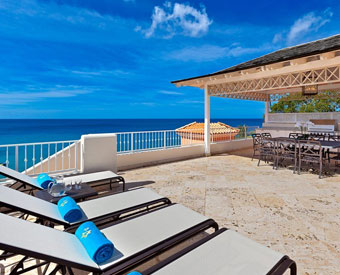 Hotel
7 nights from £1,965 pp inc flights
Best for:Beach, Couples, Family
Four acres of beachfront built around a 160-foot swimming pool
World-class facilities including a yoga and Pilates studio
Stylish and spacious accommodation with modern décor
Best for: Beach, Couples, Family
Style: System.Collections.Generic.List`1[System.String]
7 nights from £1,965 pp inc flights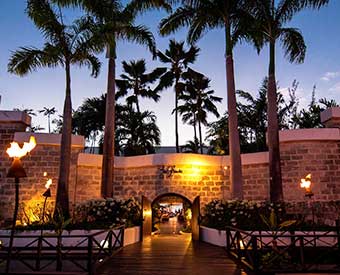 Hotel
7 nights from £1,695 pp inc flights
Adults-only resort for guaranteed relaxation and serenity
Beachfront swimming pool surrounded by tropical gardens
Complimentary champagne breakfast each morning
Best for: Beach, Couples, Honeymoon
Style: System.Collections.Generic.List`1[System.String]
7 nights from £1,695 pp inc flights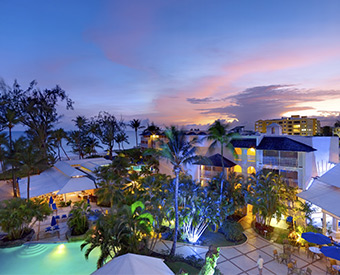 Hotel
7 nights from £1,480 pp inc flights
Only a 15-minute drive from Barbados International Airport
Three on-site eateries including a coffee bar and ice cream parlour
Just minutes away from the capital city of Bridgetown
Best for: Beach, Couples, Honeymoon
Style: System.Collections.Generic.List`1[System.String]
7 nights from £1,480 pp inc flights
THE RESULTS ARE IN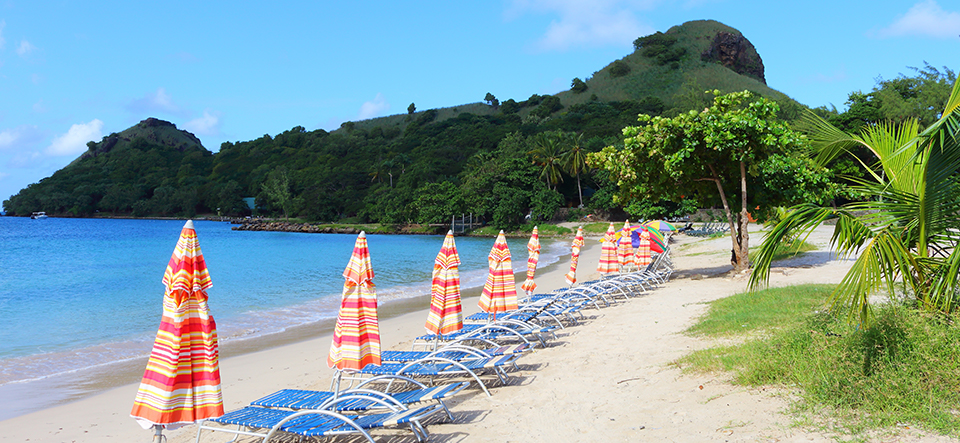 Barbados and St. Lucia are two gorgeous Caribbean islands that offer an idyllic paradise for all travellers. However, there are some differences. Barbados is great for holiday makers wanting a little bit of everything from their getaway. Whether you want to spend your time lying on the beach or scuba diving in the ocean, all of this is available and so much more. Meanwhile, St. Lucia will have you exploring exotic rainforests, unwinding with traditional meals and wandering along the walking trails of Pigeon National Park.
Both have plenty of five-star resorts too. To start planning your next trip to either Barbados or St. Lucia click here or call one of our personal travel managers on 0203 816 0985
Share with someone you'd love to travel with

Guy Humphrey
Guy Humphrey is a Content Writer
Recommended Properties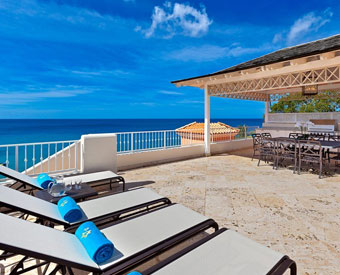 Hotel
7 nights from £1,965 pp inc flights
Best for:Beach, Couples, Family
Four acres of beachfront built around a 160-foot swimming pool
World-class facilities including a yoga and Pilates studio
Stylish and spacious accommodation with modern décor
Best for: Beach, Couples, Family
Style: System.Collections.Generic.List`1[System.String]
7 nights from £1,965 pp inc flights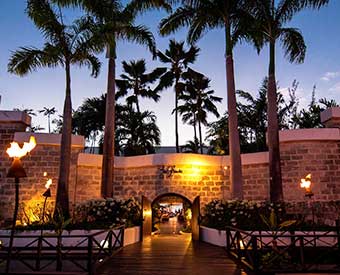 Hotel
7 nights from £1,695 pp inc flights
Adults-only resort for guaranteed relaxation and serenity
Beachfront swimming pool surrounded by tropical gardens
Complimentary champagne breakfast each morning
Best for: Beach, Couples, Honeymoon
Style: System.Collections.Generic.List`1[System.String]
7 nights from £1,695 pp inc flights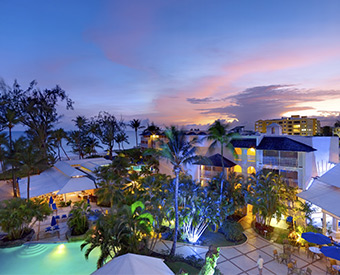 Hotel
7 nights from £1,480 pp inc flights
Only a 15-minute drive from Barbados International Airport
Three on-site eateries including a coffee bar and ice cream parlour
Just minutes away from the capital city of Bridgetown
Best for: Beach, Couples, Honeymoon
Style: System.Collections.Generic.List`1[System.String]
7 nights from £1,480 pp inc flights