0203 816 0985
Let's talk. We're open Mon-Sun 9am - 6pm
We're open Mon-Sun 9am - 6pm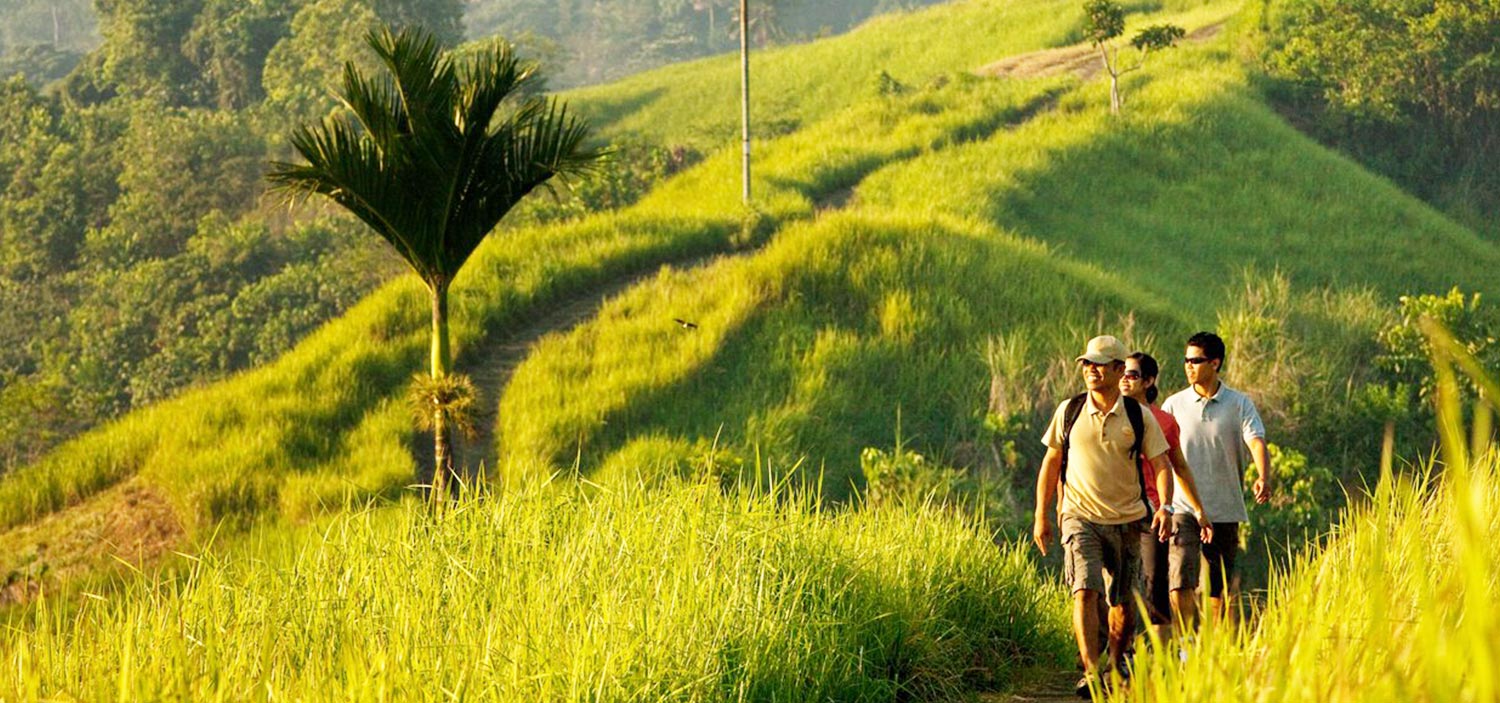 Walk the Tjampuhan Ridge by COMO Shambala Estate
Destination: Bali
Explorers staying at COMO Shambala Estate are bound to be in their element with this Tjampuhan Ridge experience.

Offered exclusively by the hotel with external tours available for all holiday makers, this two-hour extravaganza will see you wander through some of the most beautiful sights of Indonesia including temples, rice terraces and much more.

Starting at the Gnung Lebah, an eighth century temple, you'll learn all about the history and traditions of Ubud before heading to Lover's Hill. This spot is fantastic for couples wanting an element of romance with their adventure, being highly visited by newlyweds and those here for their anniversary.

You'll then be led along the stunning rivers which boast views of the rice terraces, and traditional houses. If you squint, you'll be able to see the volcanoes that have made the area so iconic and a must for all travellers.

WINGED BOOTS WISDOM

To be the most comfortable while trekking through Bali, ensure you have comfortable or walking shoes, and wear light clothing throughout.
Venue Details
In/Out: Indoors & Outdoors

Duration: 2-hours

Traveller Type: Adults, Couples, Families

Best for: Adventure, Adventure, Sightseeing, Unwind, Nature

Address: Jalan Raya Campuan, Sayan, Ubud, Kelusa, Payangan, Kabupaten Gianyar, Bali 80571, Indonesia

Opening Times:
5.30am - 7pm
Map & Address
Hotel pick-ups and drop-offs are available.

Hotel pick-ups and drop-offs are available.

Address: Jalan Raya Campuan, Sayan, Ubud, Kelusa, Payangan, Kabupaten Gianyar, Bali 80571, Indonesia
Opening Times:
5.30am - 7pm