0203 816 0985
Let's talk. We're open Mon-Sun 9am - 6pm
We're open Mon-Sun 9am - 6pm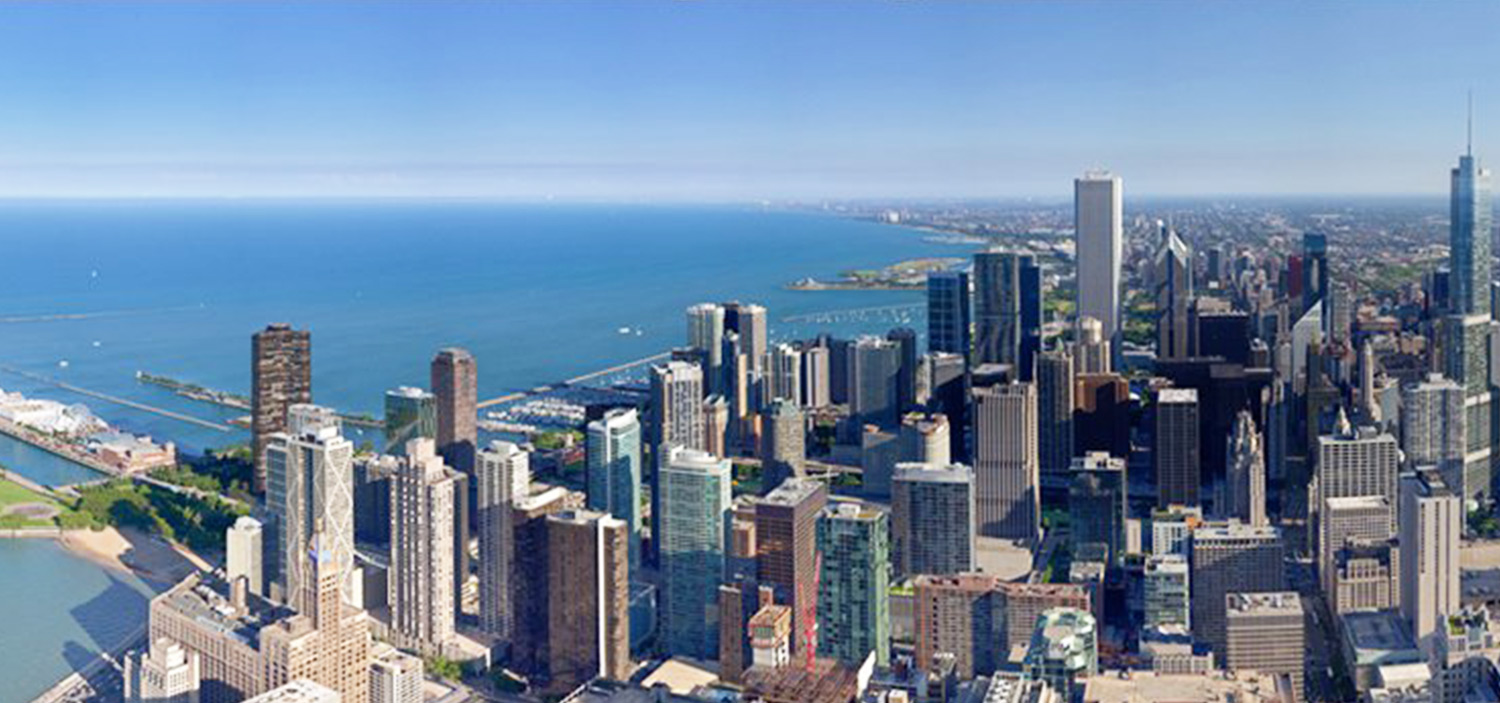 VIP access to 360 Chicago Observation Deck
Destination: Chicago
We bet you've heard that Chicago boasts an impressive skyline and views that simply have to be seen to be believed. Well check them out for yourself with a VIP trip to 360 Chicago Observation Deck.

Beat the queues and whizz 94 floors up for panoramic vistas of the Windy City in all its glory. Suitable for every type of traveller, it's the ideal start to a fun day of family fun or romantic weekend break for two.

Once you've taken the elevator to the top expect to be greeted by panoramic views of Chicago. Want to explore them a little more? Embark on the thrilling TILT ride. Hold onto the all-glass viewing panel while it tilts over the city below.

Make sure to grab some Dutch courage from the cocktail list at Architect's Corner before booking your place. It also makes for the ideal spot to enjoy drinks at sunset too.

WINGED BOOTS WISDOM

Make sure to check what events are happening during your day trip. From yoga to happy hour, you're sure to find something that you'll enjoy. Sunday Funday is a must for families thanks to the reduced children prices and the child-friendly activities such as magicians and storytelling.
Venue Details
In/Out: Indoors

Duration: 1 hour

Traveller Type: Adults, Couples, Families

Best for: Sightseeing, Food & Wine, Unwind

Address: 875 Michigan Avenue, Chicago, IL 60611, USA

Opening Times:
9am – 11pm
Map & Address
Located on the corner of Michigan Avenue and Delaware Place atop the Magnificent Mile, getting to 360 Chicago is a breeze. If driving, make sure to reserve a parking space or alternatively use the John Hancock Center Garage. The closest train stations are Chicago and Grand.

Located on the corner of Michigan Avenue and Delaware Place atop the Magnificent Mile, getting to 360 Chicago is a breeze. If driving, make sure to reserve a parking space or alternatively use the John Hancock Center Garage. The closest train stations are Chicago and Grand.

Address: 875 Michigan Avenue, Chicago, IL 60611, USA
Opening Times:
9am – 11pm