0203 816 0985
Let's talk. We're open Mon-Sun 9am - 6pm
We're open Mon-Sun 9am - 6pm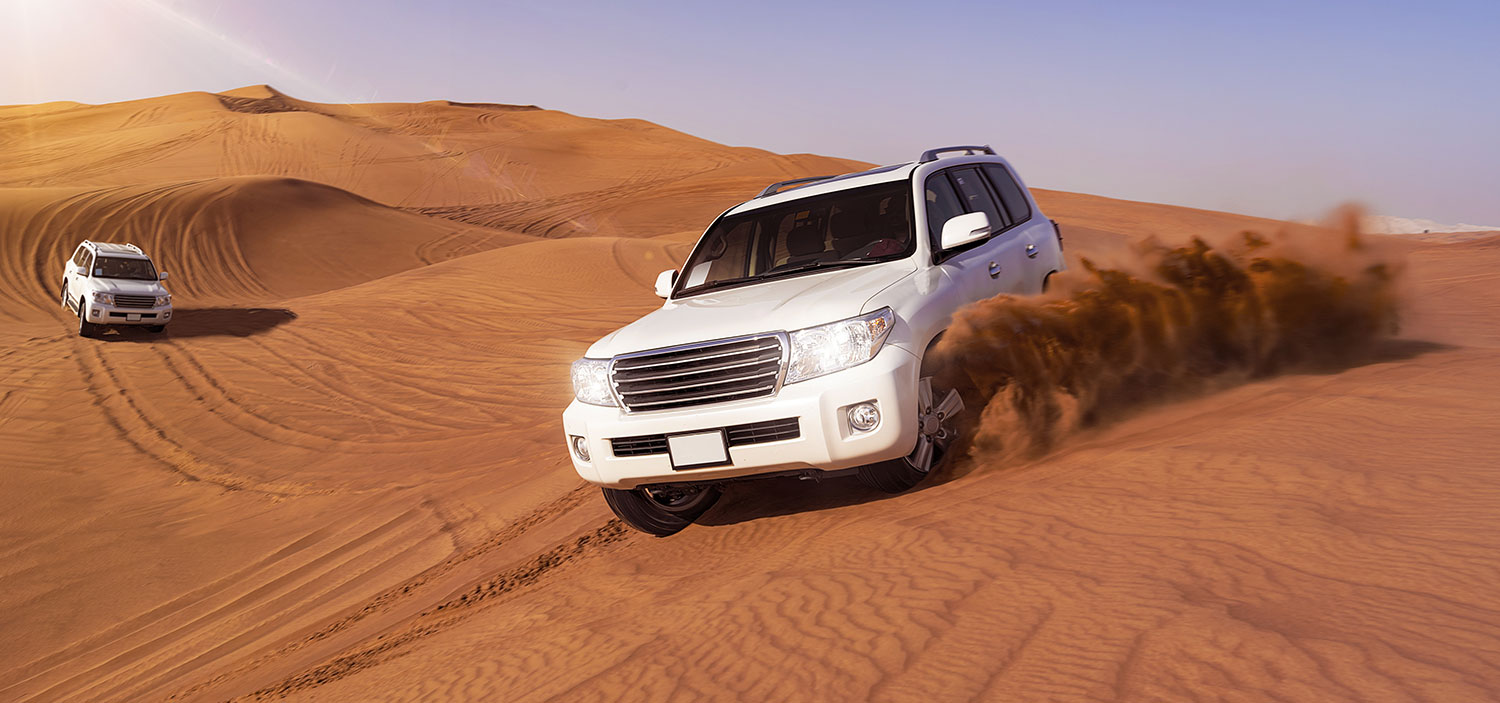 Private desert safari with dinner in Dubai
Destination: Dubai
Want an experience you'll never forget? Take a break from the world and enjoy the peace and seclusion of the tranquil Dubai desert.

Starting with a private safari over the glittering sands where a wide range of activities are available for you to while away the sunny hours with. Many tour operators will offer an action-packed itinerary of fabulous things to do including desert dune bashing, camel riding and sand boarding. And once you've had your fill of these incredible desert sports, you can change the mood with the fading of the daylight.

As the sun sinks low in the sky, the vast landscape of gold and copper stretches out beneath the silver light of the moon, the undulating dunes of Dubai are the perfect destination for a romantic meal to remember. While you feast on local snacks such as kahwa and dates, you could be treated to a spectacular display of traditional Tanoura and belly dancing as well as a masterclass in henna design.

The meal will then commence in earnest with mezze dishes such as hummus, tabbouleh and moutabel. This will be followed by the main event of national recipes such as vegetable curry, chicken tikka or lamb kebab accompanied by fresh breads. For the sweet-toothed among you, dessert will be a real treat with fresh fruits and Arabic sweets. We know you're going to love it!

WINGED BOOTS WISDOM

To get the full experience of any desert tour, it is advisable that you book outside of the Ramadan season as during this time alcohol, dancing and a few other activities will not take place.
Venue Details
In/Out: Outdoors

Traveller Type: Adults, Couples

Best for: Adventure, Food & Wine, Sightseeing

Opening Times:
Varies depending on tour operator
Map & Address
Most operators will pick you up and drop you off at your place of stay

Most operators will pick you up and drop you off at your place of stay

Opening Times:
Varies depending on tour operator