0203 816 0985
Let's talk. We're open Mon-Fri 9am - 6pm
We're open Mon-Fri 9am - 6pm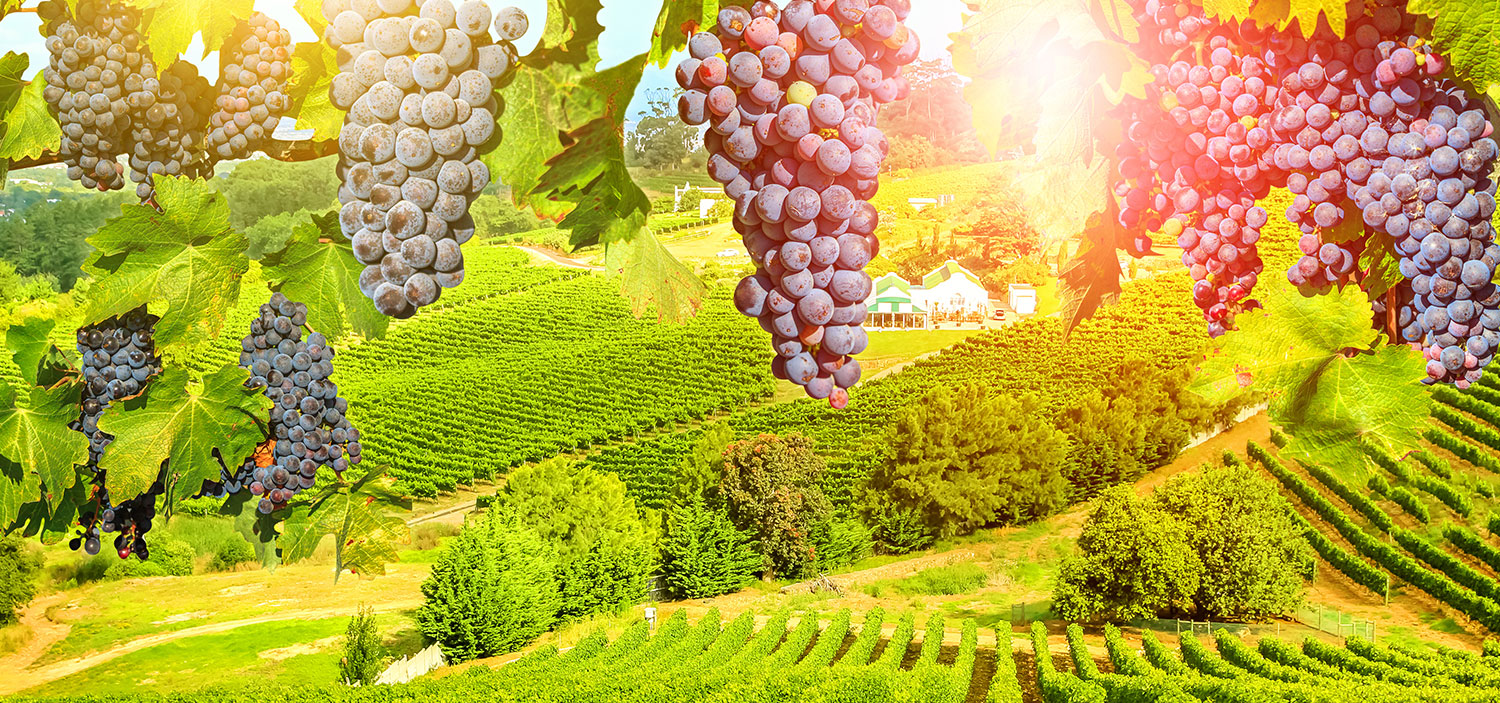 Indulge in a full-day wine tasting tour from Cape Town
Destination: Cape Town
For a trip that encompasses all the best bits of the Cape Winelands, you simply have to indulge yourself in a wine-tasting tour that takes in the vineyards of Franschhoek, Stellenbosch and Paarl – South Africa's premier wine regions. You'd better set aside plenty of time for this once-in-a-lifetime experience as it can take up to eight hours.

With tour operators offering a selection of transportation, you'll be spoilt for choice as to how you want to enjoy your tour. A common way to get about is in luxuriously designed minivans which allow you to recline while enjoying the sights of the country speeding past the window.

A typical first stop would be in the Stellenbosch wine region where its rustic charm wins over visitors time and time again. Home to estates such as Muratie, you're in for something sweet as the area is famous for its dessert wines and chocolates.

Paarl will be next on your list as a visit to the Fairview Wine Estate is an absolute must. Moving from sweet to savoury, you'll find rich wines that pair beautifully with the estates selection of famous cheeses. Talk about a midday snack that dreams are made of!

Franschhoek is the perfect round-off to any wine tour and is also an ideal spot to stop for lunch. With so many eateries about, tours often allow you time to go off and source your own meal at this point. When you get back from sampling the areas delicious fare, you'll head to a nearby vineyard like Haute Cabriere or Dieu Donne, both of which are located in the breathtaking Helderberg Mountains. Here, the rocky yet fertile earth provides the best ground for the growing of white wine grapes.

At the end of it all, you'll be whisked away at your leisure back to your supremely comfortable hotel, blissfully full of the Cape's best vino and grub.

WINGED BOOTS WISDOM

If you find yourself in Franschhoek and feeling a little peckish then we recommend a meal at Foliage, one of the area's top restaurants. Headed by award-winning chef Chris Erasmus, the eatery offers up stunning European cuisine, fresh from the ground and with options suitable for both vegetarians and vegans.
Venue Details
In/Out: Indoors

Duration: 8 hours

Traveller Type: Adults, Couples

Best for: Food & Wine, Cultural, Sightseeing, Unwind

Opening Times:
Vary depending on tour operator
Map & Address
Tours typically pick guests up from their hotel of residence, so you won't even have to worry about finding your way around!

Tours typically pick guests up from their hotel of residence, so you won't even have to worry about finding your way around!

Opening Times:
Vary depending on tour operator