0203 816 0985
Let's talk. We're open Mon-Sun 9am - 6pm
We're open Mon-Sun 9am - 6pm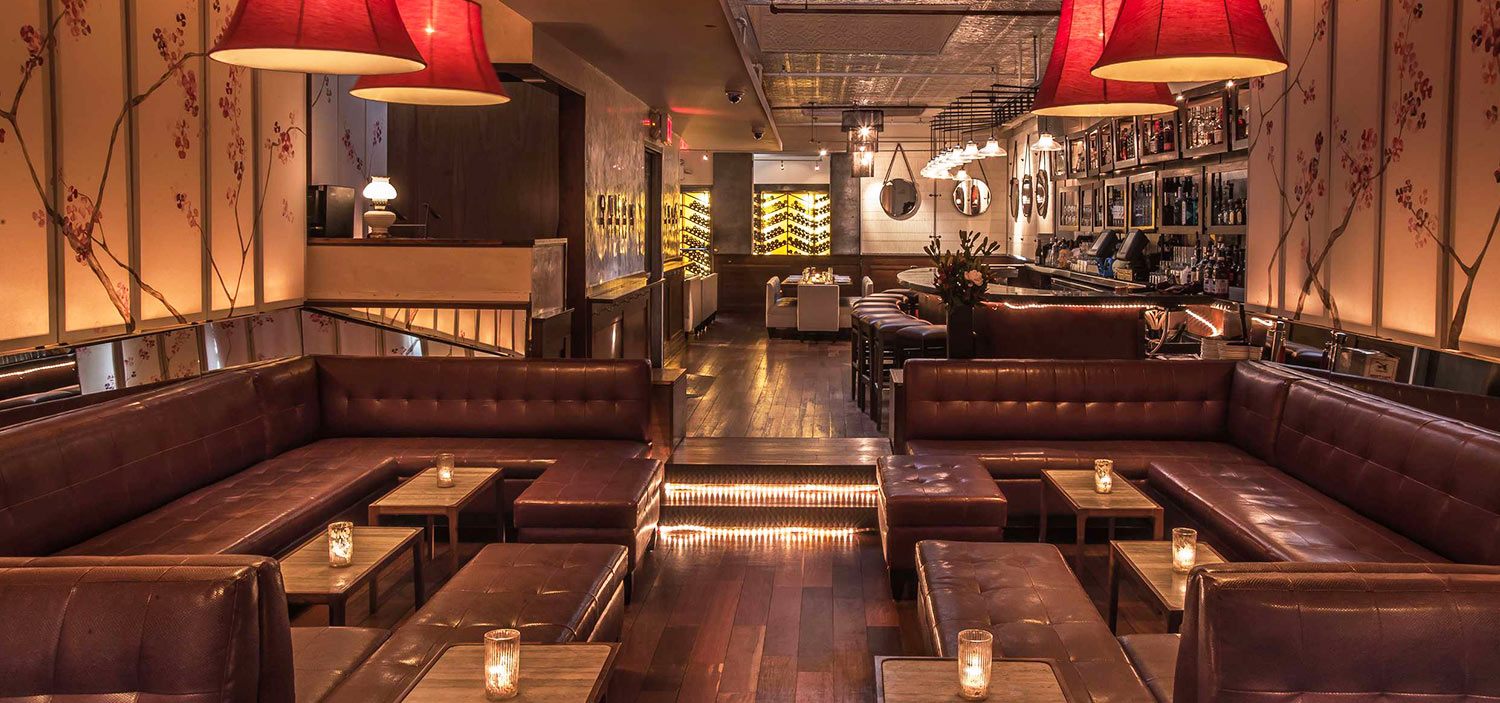 Be amongst the cool crowd at Stanton Social
Destination: New York City
For one of the hippest and coolest restaurants and lounges in New York City, head to Stanton Social on the Lower East Side. Perfect for larger groups, honeymooning couples and those here on business, this eatery boasts a menu of amazing international cuisine and a tantalising drinks list to match.

Originally a collaboration between celebrity chef Chris Santos, Tao Group owner Rich Wolf and the award-winning design team AvroKo, the venue opened its doors in 2005 and hasn't looked back since.

Spread over three levels, the décor is inspired by the 1940s and the Lower East Side garment industry. Expect hat box lampshades, fringe-covered walls and even a 30-foot wine display made of 2,000 bottles for a true taste of New York. With a focus on sharing platters, indulge in favourites such as French onion soup dumplings, potato and goat cheese pierogis, lobster roll sliders and the classic Stanton Social beef wellington.

Boasting a Skylight Dining Room, Cherry Blossom Lounge and Wine Mezzanine, this large venue gets busy very quickly so expect a wait if you haven't made a reservation. Private dining is also available, perfect for stylish bachelorette parties and birthday celebrations.

Famous for its themed nights, Social Mondays is the most popular where the downtown crowd gathers and dance until the early hours. An open bar and '2 for 1' drinks ensures your evening starts with a bang, and with a plethora of DJ's having played here, you can expect amazing tunes that will entertain until morning. Sip on cocktails such as Notorious F.I.G, Strawberry Fields and East Side Sangria or visit on Rosé Wednesdays and enjoy a glass of premium vino.

WINGED BOOTS WISDOM

Make sure you attend SociaLight Brunch which occurs every Sunday. Six signature dishes accompanied by champagne or mimosas makes this a filling afternoon treat complete with a DJ playing hits to accompany the theme. Past events include Bieber Brunch and 80s Babies.
Venue Details
In/Out: Indoors

Traveller Type: Adults, Couples

Best for: Food & Wine, Unwind

Address: 99 Stanton St, New York, NY 10002, USA

Opening Times:
Mon to Fri 5pm – 12am/ Sat 5pm – 1am/ Sun 5pm-11pm
Map & Address
Situated on the Lower East Side close to East Village and John V. Lindsay East River Park, Stanton Social is a 20-minute drive from the Empire State Building. The closest metro station is Essex Street.

Situated on the Lower East Side close to East Village and John V. Lindsay East River Park, Stanton Social is a 20-minute drive from the Empire State Building. The closest metro station is Essex Street.

Address: 99 Stanton St, New York, NY 10002, USA
Opening Times:
Mon to Fri 5pm – 12am/ Sat 5pm – 1am/ Sun 5pm-11pm