0203 816 0985
Let's talk. We're open Mon-Sun 9am - 6pm
We're open Mon-Sun 9am - 6pm
Your guide to the Caribbean
From glistening reefs and white-sand beaches to rum, reggae and spicy salsa rhythms, the
Caribbean
is so much more than sun and sea. Of course, its ribbons of inviting coastline are a huge selling point for this corner of the world, but each island's mix of five-star resorts, vibrant festivals, tantalising food, colourful history and limitless discoveries is what really sets each destination apart. Diversity is firmly on the agenda here. Boasting all the ingredients for the holiday of a lifetime, delve into our guide to determine what Caribbean island has your name on it.
St Lucia, where foodies rejoice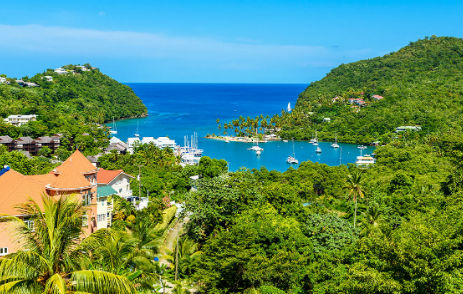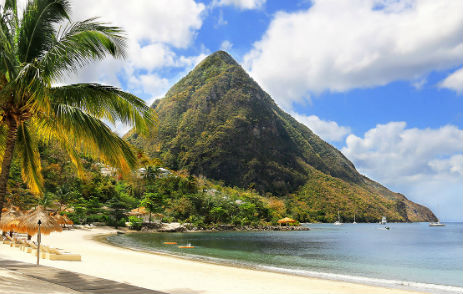 For culinary extravagance, look no further than
St. Lucia
. Offering a world of flavours throughout its extensive dining offerings, here you'll find something to suit even the most selective palate. With a distinct Creole, French and West Indian influence throughout, favoured dishes include curried lamb, jerk chicken and simply delicious seafood from a no-frills beach shack. While fine-dining is in abundance, St Lucia's street food and local vendors shouldn't be passed up. To truly taste what this island has to offer, visit during October for the annual St Lucia Food and Rum Festival because what's a Caribbean adventure without a little pirate's poison?
Book it
Soak up majestic views of St Lucia's world-famous Pitons from
Sugar Beach, A Viceroy Resort
. Offering a range of outstanding accommodation options including luxury guest rooms, villas, beachfront bungalows and even residences, a stint here is sure to tick all your travel boxes.
No stay would be complete without a trip to the indulgent Rainforest Spa that spans seven treehouses and make sure you check out the resort's three dining destinations where food with a view is epitomised.
Number one must see:
The Pitons
Instagram opportunity:
Rodney Bay
Best foodie hangout:
The Cliff at Cap inside
Cap Maison Resort & Spa
After-dark destination:
Delirius
in Rodney Bay Village
Packing essential:
A hearty appetite
British Virgin Islands, an underwater wonderland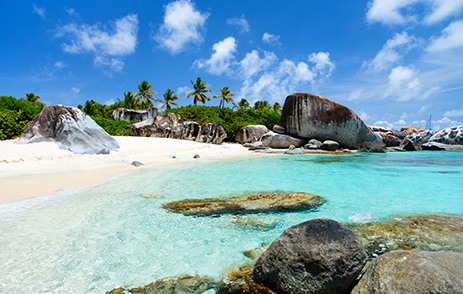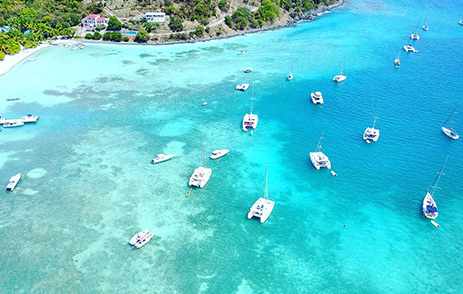 Other than sharing the same National Anthem and mother tongue, there's not an awful lot of similarities between the UK and its Caribbean cousins. Laid back and gorgeously unspoilt,
The British Virgin Islands
tagline of 'nature's little secret' couldn't be more true. One for the water-babies, just off its shores lies an underwater metropolis that's just waiting to be explored. Endless secluded coves and mesmerising reefs provide hours of discovery so mask up and dive in head first.
Alternatively, dip your toe into the world of sailing. BVI's consistent trade winds make it one of the best spots in the world, especially for novices.
Book it
Holiday memories are made on Peter Island and a stay in its resort and spa is nothing short of spectacular. Master the art of doing nothing on its pristine sands, utterly indulge in the 10,000-square-foot spa where Ayurvedic treatments and traditional Indian rituals are at the fore, or make a splash in the azure water with its diving, snorkelling and sailing facilities. Alternatively, get back to nature and explore the island's untouched jungle landscapes. A huge tick for eco-warriors, this environmentally-friendly hotel proudly boasts a low carbon footprint and was recently awarded 'Best Green Hotel' in the 2017 Condé Nast Johansens Awards for Excellence so you can enjoy a slice of paradise completely guilt free.
Number one must see:
The Baths of Virgin Gorda
Instagram opportunity:
RMS Rhone shipwreck
Best foodie hangout:
CocoMaya on Virgin Gorda
– a favourite of Sir Richard Branson
After-dark destination:
Night dive The Invisibles
Packing essential:
Underwater camera
Barbados, a beach lover's paradise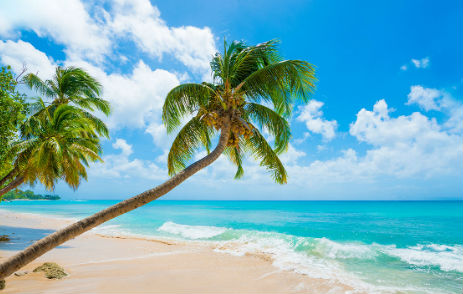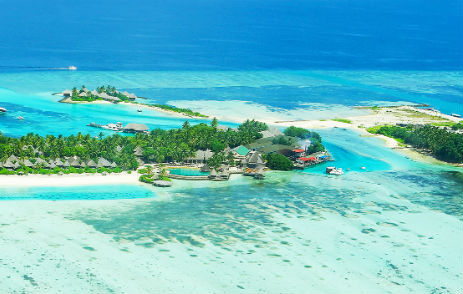 Where do we start with
Barbados
? This island simply has it all from five-star luxurious resorts to crystal clear waters boasting turtles who are only too pleased to greet excitable snorkelers. Tasty food, the friendliest locals and vibrant street festivals… the list goes on and on. However, what this island is most famed for is its world-class beaches.
Boasting a stunning stretch of coastline to cater to every traveller's needs, recline on powder white sands with a good book or make a splash with a host of watersports. Peppered with beach bars, comfortable loungers and a plethora of water-based excursions, here your every beach need is not only met, but exceeded.
Book it
Arguably the Caribbean's most famous hotel,
Sandy Lane
is paradise personified. Located in the west coast, this landmark resort will seamlessly cater to all your holiday needs. If watersports and idyllic strolls along the white sands isn't enough, why not swing your nine iron around one of three world-renowned golf courses? If you've only got time for one round, tee off at The Green Monkey, an exclusive course designed by famous architect Tom Fazio, and thank us later. Carved from an old limestone quarry, the 72-par, course is a must for any golfing enthusiast when visiting the island.
Alternatively, spend your days lazing by the 7,500-square-foot swimming pool which is complemented by the noise of a cascading waterfall and its surrounding tropical gardens. Fancy a little more pampering? Then head to the luxury spa and be spoilt for choice with the vast treatment menu. Here, no hot stone has been left unturned when it comes to relaxation. Traditional wellbeing rituals are combined with Ayurvedic principles and Bajan warmth to deliver an unparalleled service which has led to the facility's trophy cabinet of accolades.
Number one must see:
Bridgetown Harbour
Instagram opportunity:
The annual Carnival held end July/early August
Best foodie hangout:
The Cliff
After-dark destination:
Oistin's Fish Fry (especially on a Friday)
Packing essential:
Flip Flops
St.Barths, one for the A List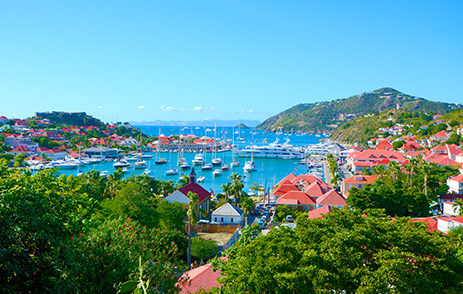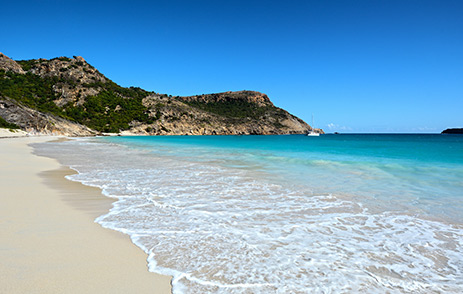 Luxury is redefined at
St. Barths
so it's no wonder that it's a firm favourite with the A List. Be part of its elite celeb following including Ellen DeGeneres, the Kardashians, Jake Gyllenhaal, Beyonce and Jay Z, Jon Bon Jovi and a whole host of Victoria's Secret models.
It's easy to see why the rich flock here. With a super-yacht scene, a variety of designer boutiques, a plethora of fine-dining destinations and don't even get us started on its breath-taking scenery of mountains, hills and glistening bays… St. Barths is exclusive, serene and simply beautiful. However, if you do want to inject a little pizazz into your stay, head to
Nikki Beach
for stunning ocean views, top-notch service and all-day celebrations.
Book it
Some claim that the birth of Eden Rock, St. Barths is what kick-started the island's glamorous Hollywood clientele. Boasting an intimate collection of 34 guestrooms and villas, expect exclusive luxury from check-in 'til check-out. Surrounded by white sandy beaches, clear blue sea and an amazing coral reef bursting with colourful sea life on one side, and the village of St Jean that houses vibrant shops, boutiques, bars and restaurants on the other, what more could you possibly need?
Number one must see:
Saline Beach
Instagram opportunity:
Gustavia
Best foodie hangout:
Maya's Restaurant
After-dark destination:
La Plage in Tom Beach Hotel
Packing essential:
Spectacular shades
Saint Vincent and The Grenadines, where privacy's guaranteed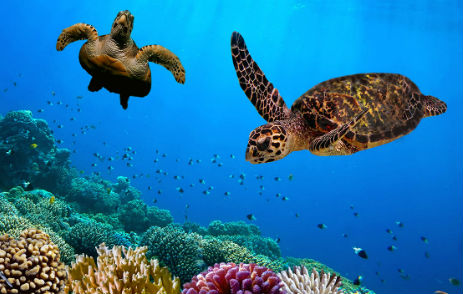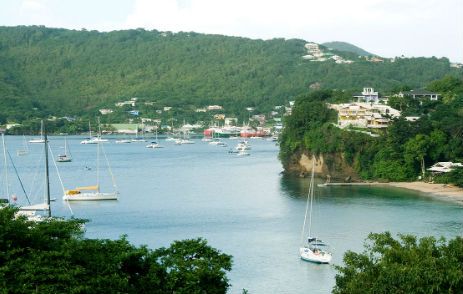 A postcard-worthy setting complete with private island feel,
Saint Vincent and the Grenadines
is nothing short of perfection. Deserted coves, lush vegetation and volcanic and mountainous landscapes are to be expected throughout. Idyllic island life alongside peaceful waters make for a Caribbean escape that dreams are made of. We'll never run out of adjectives to describe this little slice of heaven so why not check it out for yourself?
Book it
For a luxury, tailor-made Caribbean getaway,
The Pink Sands Club
has got you covered. This resort is unblemished, uninterrupted and the perfect place to watch your stresses melt away. Never lift a finger and watch your holiday fantasies unfold right before your very eyes. Comprising a golf course, tennis courts, sumptuous spa and beautifully-appointed suites and villas, our bet is you'll never want to leave the remote Canouan Island. Don't forget to pack your snorkel as this island boasts one of the longest barrier reefs in the Caribbean.
Number one must see:
Kingstown
Instagram opportunity:
Any of its fishing villages
Best foodie hangout:
Basil's Bar in Mustique
After-dark destination:
Flow Wine Bar and Kitchen
Packing essential:
Swimwear
Recommended

Properties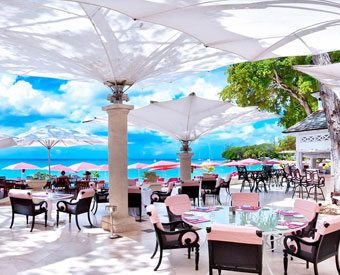 Hotel
7 nights from £3,510 pp inc flights
Best for:Adventure, Beach, Couples
113 spacious and comfortable rooms including a gorgeous private villa
Gourmet and casual dining options at four award-winning restaurants
Located on the beachfront with stunning views both night and day
Best for: Adventure, Beach, Couples
Style: System.Collections.Generic.List`1[System.String]
7 nights from £3,510 pp inc flights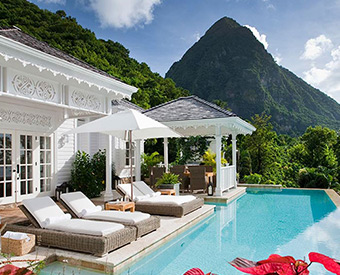 Hotel
7 nights from £1,955 pp inc flights
Best for:Christmas, Couples, Family
Set on a former sugar plantation in 100 acres of rainforest
Wide range of accommodation to suit any party of holiday goers
World class spa offering treatments in your own treehouse
Best for: Christmas, Couples, Family
Style: System.Collections.Generic.List`1[System.String]
7 nights from £1,955 pp inc flights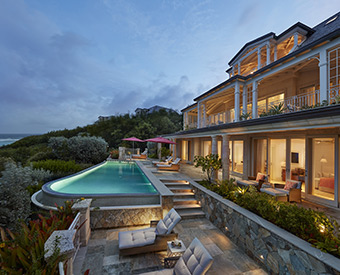 Hotel
7 nights from £5,115 pp inc flights
Best for:Beach, Couples, Family
Luxury facilities including tennis courts, a spa and an 18-hole golf course 
Just a 15-minute drive from Canouan Airport 
Five delicious dining options with international cuisine
Best for: Beach, Couples, Family
Style: System.Collections.Generic.List`1[System.String]
7 nights from £5,115 pp inc flights
Recommended

itineraries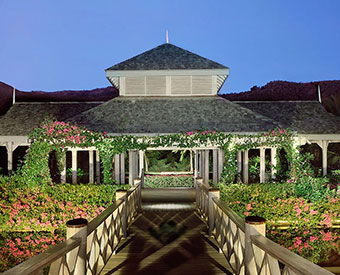 Itinerary
Antigua+St. Lucia
14 nights from £4,099 pp inc flights
14 nights
from £4,099 pp inc flights
International flights
14 Nights accommodation
14 x Breakfast
Private transfers throughout
Best for: All Inclusive, Beach, Business
14 nights
from £4,099 pp inc flights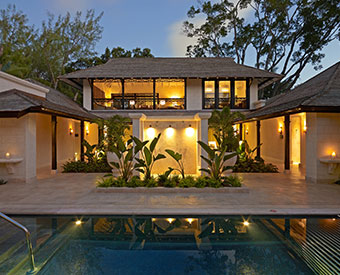 Itinerary
Barbados+St. Vincent And The Grenadines
14 nights from £9,899 pp inc flights
14 nights
from £9,899 pp inc flights
International flights
14 Nights accommodation
14 x Breakfast
Private transfers throughout
Best for: Beach, Couples, Family
14 nights
from £9,899 pp inc flights
Share with someone you'd love to travel with

Lauren Godfrey
Lauren Godfrey is a Marketing Manager
Recommended Itineraries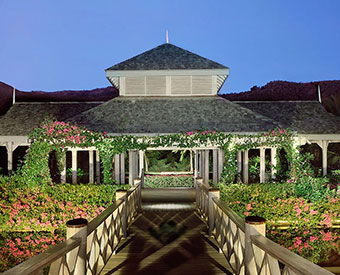 Itinerary
Antigua+St. Lucia
14 nights from £4,099 pp inc flights
14 nights
from £4,099 pp inc flights
International flights
14 Nights accommodation
14 x Breakfast
Private transfers throughout
Best for: All Inclusive, Beach, Business
14 nights
from £4,099 pp inc flights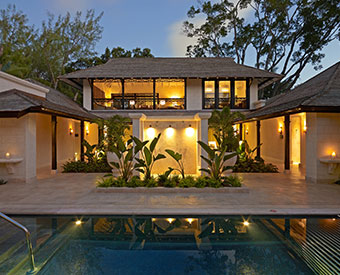 Itinerary
Barbados+St. Vincent And The Grenadines
14 nights from £9,899 pp inc flights
14 nights
from £9,899 pp inc flights
International flights
14 Nights accommodation
14 x Breakfast
Private transfers throughout
Best for: Beach, Couples, Family
14 nights
from £9,899 pp inc flights
Recommended Properties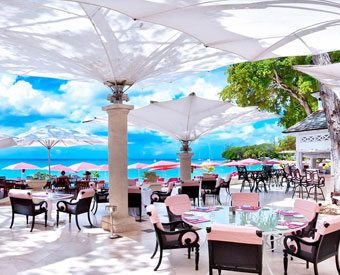 Hotel
7 nights from £3,510 pp inc flights
Best for:Adventure, Beach, Couples
113 spacious and comfortable rooms including a gorgeous private villa
Gourmet and casual dining options at four award-winning restaurants
Located on the beachfront with stunning views both night and day
Best for: Adventure, Beach, Couples
Style: System.Collections.Generic.List`1[System.String]
7 nights from £3,510 pp inc flights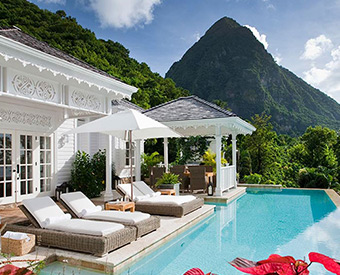 Hotel
7 nights from £1,955 pp inc flights
Best for:Christmas, Couples, Family
Set on a former sugar plantation in 100 acres of rainforest
Wide range of accommodation to suit any party of holiday goers
World class spa offering treatments in your own treehouse
Best for: Christmas, Couples, Family
Style: System.Collections.Generic.List`1[System.String]
7 nights from £1,955 pp inc flights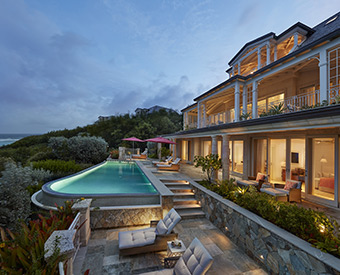 Hotel
7 nights from £5,115 pp inc flights
Best for:Beach, Couples, Family
Luxury facilities including tennis courts, a spa and an 18-hole golf course 
Just a 15-minute drive from Canouan Airport 
Five delicious dining options with international cuisine
Best for: Beach, Couples, Family
Style: System.Collections.Generic.List`1[System.String]
7 nights from £5,115 pp inc flights