0203 816 0985
Let's talk. We're open Mon-Fri 9am - 6pm
We're open Mon-Fri 9am - 6pm

This Month We've Been: July 2019
One minute the sun is shining and the next it's been storming however that hasn't stopped Winged Boots. From in-house training with the director of sales at
The St. Regis Maldives Vommulli Resort
to having four new recruits join the team, it's been a brilliant month for us. We managed to let our hair down at Roof East with the rest of Winged Boots and Ocean Holidays, and our managing director
David Ox
and business development manager
Colin Burr
also attended the BRDC Formula 1 Grand Prix along with 18 customers.
ATTENDING THE F1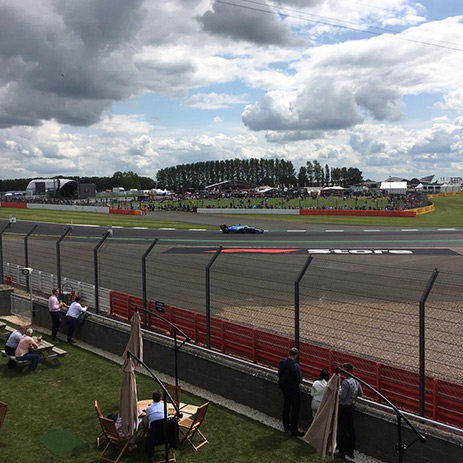 Along with six Winged Boots customers, managing director
David Ox
took to the track of Silverstone and attended the final of the British Grand Prix as part of our partnership with the British Racing Drivers' Club (BRDC). "The whole event was really well organised," David said. "We had breakfast, enjoyed a few drinks and watched some races before the main event. The final was phenomenal with the perfect result as Lewis Hamilton won. We started off in The Farm area as that was right where the first corner was before heading to the rooftop terrace of the Clubhouse which had amazing views of the track."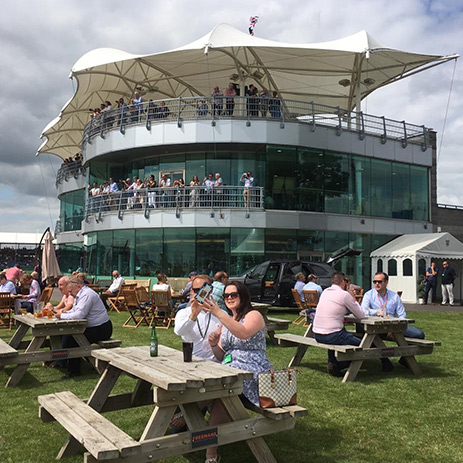 The day didn't end after the chequered flag waved. "Silverstone turns into a bit of a carnival after the race. The BRDC had set up big screens and the sun came out, everybody was in a good mood," David said. "There was a large crowd of about 1,000 people sat on the grass watching England in the Cricket World Cup Final. We stayed, had a few drinks and left at about 8pm… it was the perfect day."
TRAINING WITH ST. REGIS MALDIVES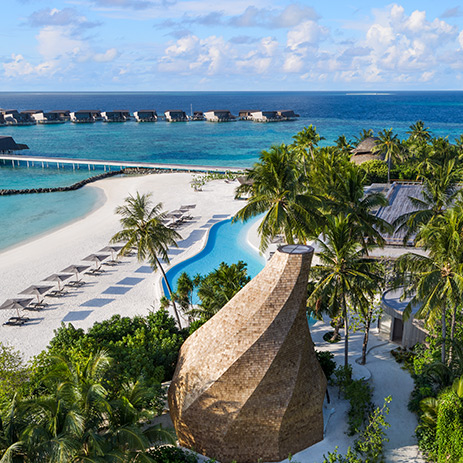 Monday 15th of July 2019 saw four members of the Winged Boots team discover everything to do with
The St. Regis Maldives Vommulli Resort
as Yuliya Dmterko, director of sales at the hotel, came in to share her knowledge with a training session.
Architecturally inspired by the natural beauty of the Maldives, a whale shark-shaped bar and a lobster-shaped spa are just the starting point of this five-star resort. Accommodation is luxe, restaurants are phenomenal, and the leisure facilities ensure your days are anything but boring.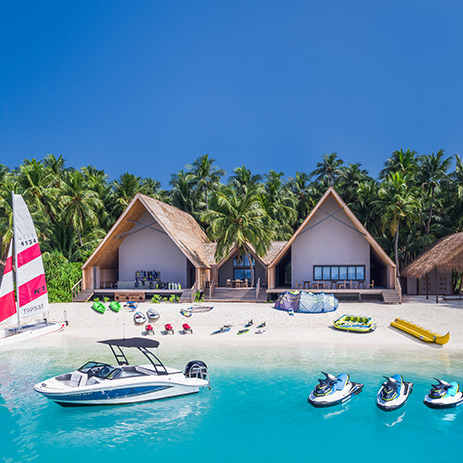 Speaking about the session, product executive
Ellen Stevens
said that training is crucial. "The training worked out well as we had some new personal travel managers start and it was a great introduction to the world of
St. Regis
," Ellen said. "Ensuring that all of our staff are up-to-date with the industry is paramount to our success and it was fantastic that Yuliya came in to share her knowledge of this beautiful hotel."
Find out more at St. Regis Maldives Vommulli Resort here.
Recommended

Properties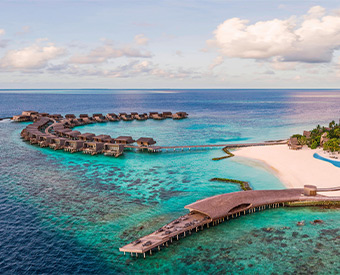 Hotel
7 nights from £4540 pp inc flights
Best for:Beach, Couples, Diving
Private villa accommodation makes for the ultimate secluded stay
Amazing leisure facilities including a yacht, spa and tennis courts
A choice of six eateries serving varied cuisine guarantees a place in every foodie's heart
Best for: Beach, Couples, Diving
Style: System.Collections.Generic.List`1[System.String]
7 nights from £4540 pp inc flights
To book or customise this trip call us on
WELCOMING NEW RECRUITS
Dean and Stephen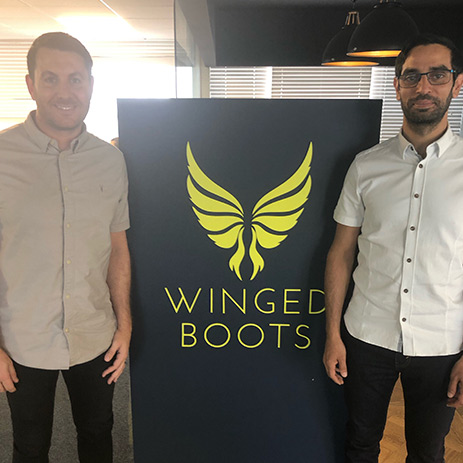 This month saw four new recruits join the business. We welcomed Dean Jeffries and Stephen Theodorou as personal travel managers, Jenny Bonifacio as sales support and Thalia Hendrickx as administration executive. Dean and Thalia are familiar with the team having moved to Winged Boots from our sister brand Ocean Florida. "It's very different working for Winged Boots," Dean said. "I'm thoroughly enjoying my work and it's been keeping me very busy."
Jenny and Thalia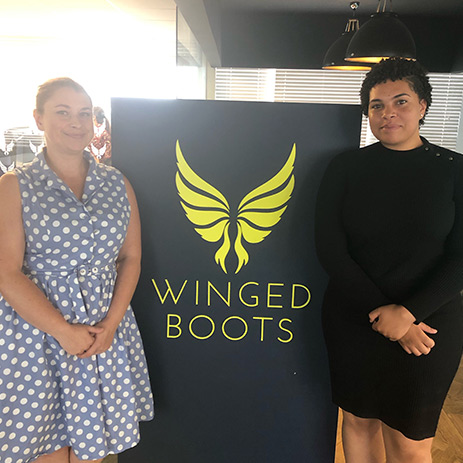 Stephen has more than 17 years in the travel industry. "I love helping people have fantastic holidays and memories," Stephen said. "With this role I get to be more hands on and create unforgettable tailormade holidays that help me remember why I got into travel."

Jenny also has a wealth of experience. "I've been in the travel industry for 21 years. I've always enjoyed the variety within the industry, no day is ever going to be the same," Jenny said. "I hope in this new role I get to assist the sales team in making the customer's experience the best it can be."
PARTYING AT ROOF EAST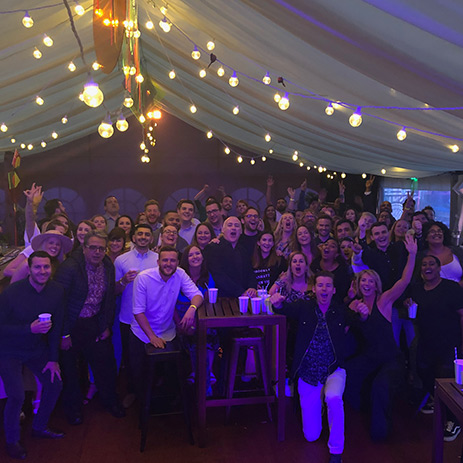 Ocean Florida and Winged Boots partied until the early hours of Friday 19th May at Roof East in Stratford for the annual summer party. Staff from across the business, as well as Universal and Carnival Cruises who sponsored the event enjoying themselves with games, music and a private bar.

Karen Sheehan, head of people, said that despite the weather it was a great event. "There were six action packed gaming lanes so that we could curl, bowl or shuffle our way to victory along with giant jenga which is always a good laugh," Karen said.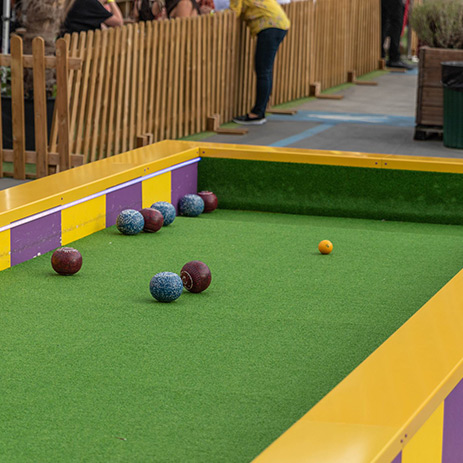 "Employees could build their own burger and the bar staff really looked after us all. It was great to see everyone talking to others that they wouldn't normally. It's all about letting your hair down, mingling, having a great time and meeting new people."

Share with someone you'd love to travel with

Guy Humphrey
Guy Humphrey is a Content Writer
Recommended Properties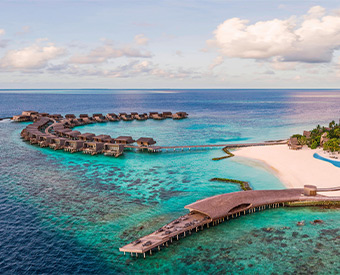 Hotel
7 nights from £4540 pp inc flights
Best for:Beach, Couples, Diving
Private villa accommodation makes for the ultimate secluded stay
Amazing leisure facilities including a yacht, spa and tennis courts
A choice of six eateries serving varied cuisine guarantees a place in every foodie's heart
Best for: Beach, Couples, Diving
Style: System.Collections.Generic.List`1[System.String]
7 nights from £4540 pp inc flights
To book or customise this trip call us on