0203 816 0985
Let's talk. We're open Mon-Sun 9am - 6pm
We're open Mon-Sun 9am - 6pm
This Month We've Been: February 2019
February has been a busy month for us here at Winged Boots yet we've managed to squeeze in a few getaways here and there. From heading to
California
with
David Ox
, our managing director, to witnessing the Northern Lights with graphic designer
Tim Martin-Harvey
, it's been a wild four weeks. We explored
Amsterdam
with administration executive, Katie Johnson and we also hosted our first event at the O2 as customers tapped their feet and let loose at a Massive Attack concert. Make sure to check in with us in March to see what we get up to.
CROSSING OUR FINGERS AT THE ttgluxury AWARDS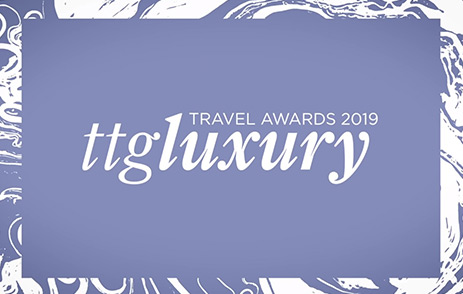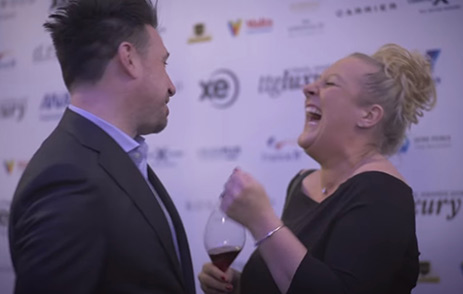 On the 22nd February, we headed to
Rosewood London
for the
ttgluxury
Awards 2019 where we were nominated for Luxury Travel Retail Business of the Year. One of 13 awards, the event saw more than 250 companies enter the prestigious competition and we were lucky enough to be shortlisted.
While we didn't win, the fact that Winged Boots was shortlisted was an amazing achievement and we couldn't be happier. After a rigorous online entry process which was then judged by a panel of industry experts, it all came down to an afternoon of great food, champagne bottles by the dozen and brilliant company. Speaking about the event,
Claire Baker
, personal travel manager said: "Myself and the rest of the Winged Boots team had a great afternoon. Even though we didn't win I'm sure we will be back next year, hopefully resulting in a different outcome."
…DANCING TO MASSIVE ATTACK AT THE O2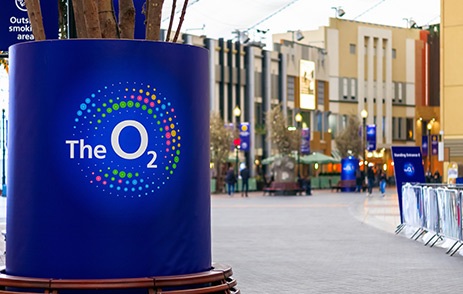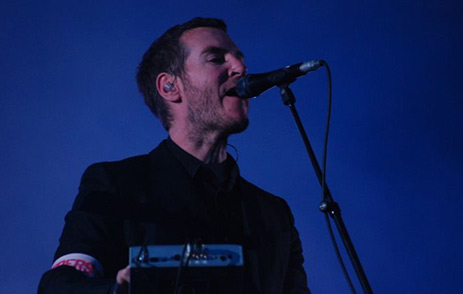 This month we held our first O2 event of 2019. Via invitation, 18 of our customers witnessed magic as they took their seats to see British musical group Massive Attack. With many 90s hits including Teardrop, Angel and Unfinished Sympathy it was a trip of nostalgia for all involved. "Customers had a great time,"
Emma Littlebury
, personal travel manager said. "It's fantastic that we can invite both new and loyal clients to a brilliant night courtesy of our Hospitality Box and the acts that perform."
This is just the start when it comes to Winged Boots' events for 2019. As well as various O2 nights sprinkled throughout the year we also have a box at West Ham United Football Club, where we host home games. Last year, we hosted a golf day as well as a lavish dinner at Chiltern Firehouse in collaboration with W Dubai, The Palm. We know that this year will be the same so keep tuned as we have some beauties up our sleeves.
On the 25th April we have a private dinner at Nipa Thai restaurant in the Royal Lancaster London in collaboration with the Tourism Authority of Thailand. Discover more about the dinner and other upcoming events here.
…SPEAKING ABOUT LUXURY TRAVEL IN CALIFORNIA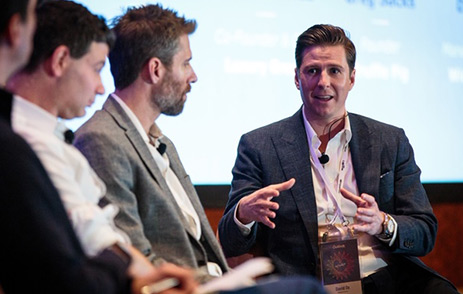 The Golden State was our next port of call as David Ox, managing director of Winged Boots jetted off to California to share his travel knowledge at the 2019 Outlook Forum. "The Outlook Forum is an event hosted by Visit California where tourism boards all over the state gather for two days of sessions and talks from international travel experts," David said. "I was honoured to be invited and I had a great time at Terranea Resort where the event was hosted."
David was part of a panel of travel leaders including; Adam Schwab, CEO of Luxury Escapes; Greg Sacks, director at Trufflepig Travel and Joe Diaz from AFAR Media. The talk saw David share his thoughts on the importance of personalised travel and bespoke experiences to a packed audience, before exploring the beauty of California even more. "During my trip I went to West Hollywood and stayed at Kimpton La Peer Hotel and Sunset Tower which were both brilliant hotels in different ways," David said. "I also went to a members-only thermal raceway track in Palm Springs which was phenomenal before hitting the fairways of the Stadium Course at PGA West. Both were brilliant experiences that rounded off an amazing trip stateside."
To find out more about how Winged Boots can make your next trip unforgettable click here.
…EXPLORING AMSTERDAM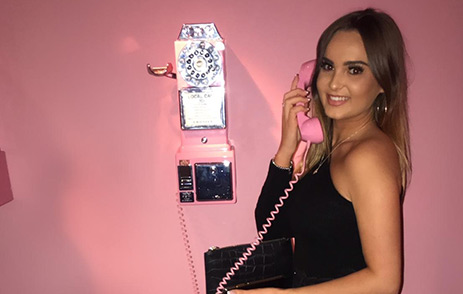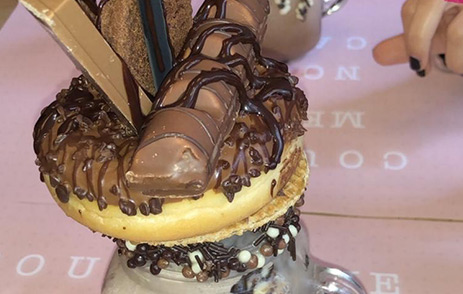 If you're looking for a city break, then Amsterdam is the perfect place to swing by as Katie Johnson, administration executive, found out. It was three days of exploring the Netherland's capital for both Katie and her sister, with a luxurious base to call home in the form of Doubletree by Hilton Amsterdam Centraal Station. "The hotel's brilliant as it's close to everything you could possibly want to see in Amsterdam," Katie said.
Throughout the three days, Katie saw an impressive amount. "We went to Madame Tussauds, Anne Frank's house, Amsterdam Zoo and also managed to squeeze in a canal cruise and a trip to the casino," Katie reminisces. "The This Is Holland: 4D Fly Experience was amazing as it showcased some brilliant Dutch landmarks and it was very sensory. You could smell the flowers and you felt like you were really flying." Amsterdam is also well-known for its food and culinary excellence, with Katie finding out first hand. "One of my highlights would have to be MaMa Kelly Amsterdam. With its pink interiors and gourmet cuisine, I would happily go back, and the desserts at Ree7 are out-of-this-world," she finished.
Discover Amsterdam for yourself right here. To book, simply fill in our enquiry form or call one of personal travel managers on 0203 816 0985.
…RELISHING THE NORTHERN LIGHTS AND DEVOURING THE BIG APPLE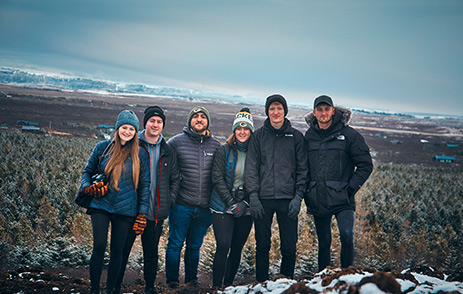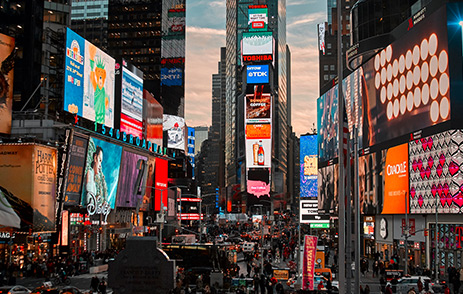 Sightseeing, shopping and soaking in the hot springs was on the cards as Tim Martin-Harvey, graphic designer, enjoyed a six-night itinerary in Iceland and New York City. The first three days were spent in Flúðir, Iceland. "We hired a car and explored the gorgeous country and its many geographical wonders," Tim said. "A highlight for me would have to be seeing the Solheimasandur Plane Wreck after an hour's walk in the snow. After that, we spent all evening in the hot tub watching the Northern Lights. It was amazing."
The following three nights saw Tim trade the Northern Lights for the streets of Manhattan. Wanting to discover more about the architecture of the Big Apple, our graphic designer went to many iconic sights such as Grand Central Station, the Chrysler Building, the Empire State Building and, of course, the amazing Flat Iron Building. In between, Tim had the chance to shop down Fifth Avenue, eat pho in China Town and bar-hop through Greenwich Village. "We also went to Central Park where two of our party got engaged, so this trip will hold many great memories for me," Tim finished.
Explore the best hotels, itineraries and things to do in New York right here or to book your next trip, call one of our personal travel managers on 0203 816 0985.
Share with someone you'd love to travel with

Guy Humphrey
Guy Humphrey is a Content Writer