0203 816 0985
Let's talk. We're open Mon-Sun 9am - 6pm
We're open Mon-Sun 9am - 6pm
The top hotel filming locations from the world's favourite films

Have you ever watched a film and thought, 'wow, I want to visit that hotel'? We know, silly question – of course you have! TV series and blockbuster hits can catapult destinations and resorts into the mainstream. Just take Iceland and Dubrovnik and the masses of Game of Thrones fans who visit annually. And then there's New Zealand and its hordes of Lord Of The Ring followers. But what about hotels? Well, it's the same. Just like those who visit New York hunt out that Friends building, there are plenty of hotels that have been immortalised by cult classic films. So, we're calling all movie buffs with this tour of hotel filming locations from the bright lights of Las Vegas through to the maze of waterways in Venice.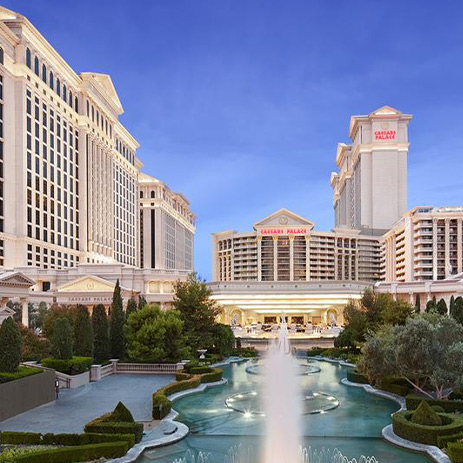 Caesars Palace
Las Vegas, NV, USA
This hotel has appeared in countless blockbusters but perhaps its most notable presence is in The Hangover (2009), starring Bradley Cooper, as the hotel where 'The Wolfpack' check-in for the stag do that turns horribly wrong… and they return in the third instalment of the trilogy. Its other notable credits include Dreamgirls (2006), Iron Man (2008), The Big Short (2015) and Rain Man (1988).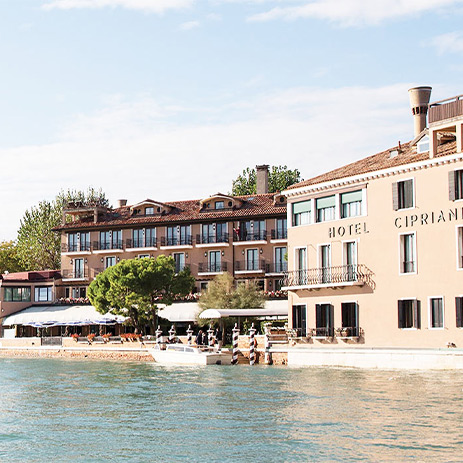 Belmond Hotel Cipriani
Venice, Italy
Set just five-minutes by boat from St. Mark's Square, you may recognise this timeless Italian hotel from James Bond Casino Royale (2006) where Daniel Craig moors his yacht in the hotel's private marina.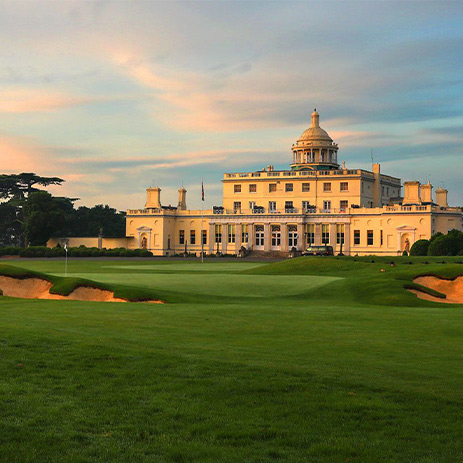 Stoke Park
Buckinghamshire, UK
Sticking to the Bond theme, this stunning country manor hotel is where what's considered to be the most famous game of golf in cinematic history took place in Goldfinger (1964). Bond returns to this hotel, played by Pierce Brosnan, in Tomorrow Never Dies (1997) while Hugh Grant whisks Renée Zellweger away to Stoke Park for a romantic mini break in Bridget Jones Diary (2001). Guy Ritchie is also a fan and used the hotel when directing Layer Cake in 2004 and returned four-years later to film film Rocknrolla (2008).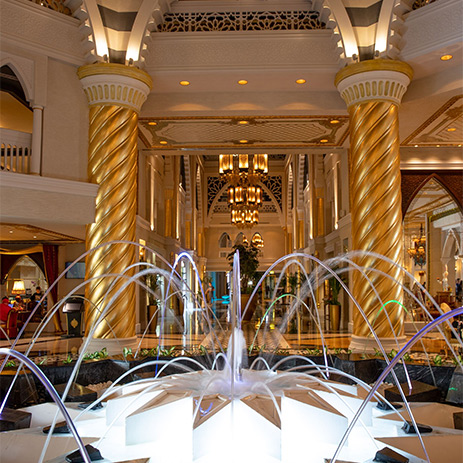 Jumeirah Zabeel Saray
Dubai, UAE
The film that brought us that tense scene where Tom Cruise scales the outside of the Burj Khalifa,
Mission Impossible: Ghost Protocol
(2011) was also filmed in the emirate's hotel Jumeirah Zabeel Saray. In the movie, the team travel to Mumbai, however the scene is actually filmed on Palm Jumeirah in the hotel's lavish lobby where its recognisable colourful fountains feature.
Recommended

Properties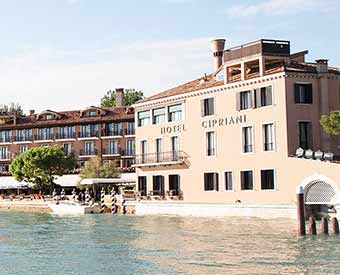 Hotel
3 nights from £1,019 pp inc flights
Best for:Business, Couples, Food & Wine
24-hour private boat transit from hotel to St. Mark's Square and between hotel and airport
Enjoy state-of-the-art spa and massage treatments at the Casonova Wellness Centre
Hire halls and rooms for corporate or celebratory events for a stunning Venetian backdrop
Best for: Business, Couples, Food & Wine
Style: System.Collections.Generic.List`1[System.String]
3 nights from £1,019 pp inc flights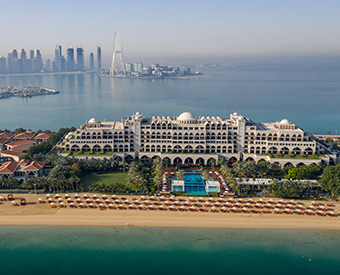 Hotel
3 nights from £570 pp inc flights
Best for:Beach, Couples, Family
Elegant hotel on the west crescent of Palm Jumeirah complete with private beach
10 different dining venues. Half-board guests can also dine in participating sister hotels
Complimentary access to Wild Wadi Waterpark™ and sister hotels' facilities
Best for: Beach, Couples, Family
Style: System.Collections.Generic.List`1[System.String]
3 nights from £570 pp inc flights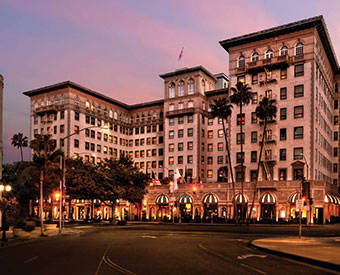 Hotel
7 nights from £2,080 pp inc flights
Best for:Business, City, Couples
Minutes from Rodeo Drive, stay in the setting of 90s hit Pretty Woman 
Two award-winning restaurants offering international flavours and world-class steaks 
Accommodation caters for all travellers with a wide range of rooms and suites on offer
Best for: Business, City, Couples
Style: System.Collections.Generic.List`1[System.String]
7 nights from £2,080 pp inc flights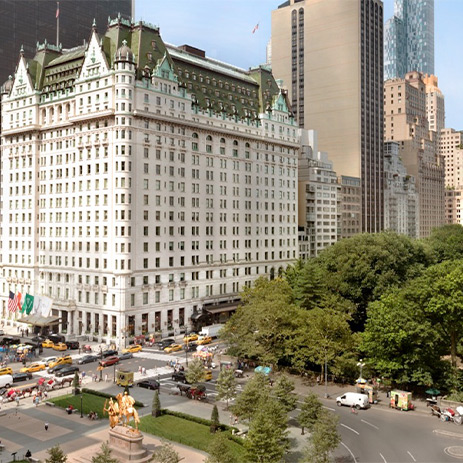 The Plaza Hotel
New York City, NY, USA
With enough film credits to deserve a star on the Hollywood walk of fame, The Plaza Hotel is probably most known for being Macaulay Culkin's place of stay in Home Alone 2: Lost In New York (1992). It was also the wedding location that Kate Hudson and Anne Hathaway are fighting for in Bride Wars (2009) and has also appeared in classics such as Sabrina (1954), Funny Girl (1968) and The Great Gatsby (1974).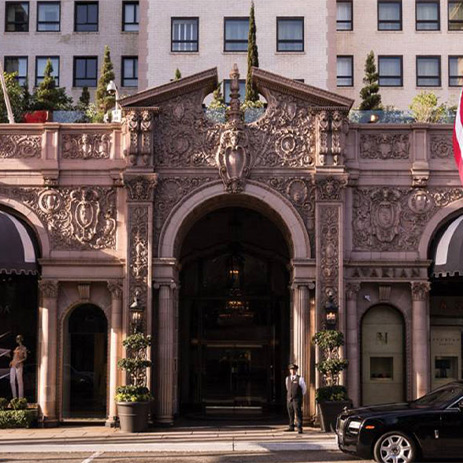 Beverly Wilshire, A Four Seasons Hotel
Los Angeles, CA, USA
Forever known as the set for
Pretty Woman
(1990), this Hollywood landmark has a special place in everyone's heart as the hotel where Edward and Vivian, played by Richard Gere and Julia Roberts, fall in love. Overlooking Rodeo Drive, if you're travelling to this corner of the world, not visiting this hotel would be a "big mistake… huge."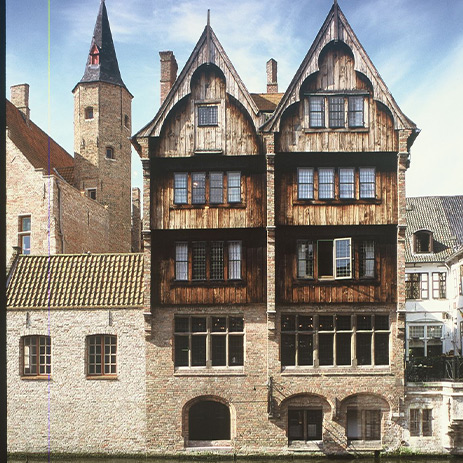 Relais Bourgondisch Cruyce
Bruge, Belgium
The location for the majority of In Bruges (2008) starring Colin Farrell, this enchanting boutique hotel is in the centre of the city located on the waterfront where two canals cross.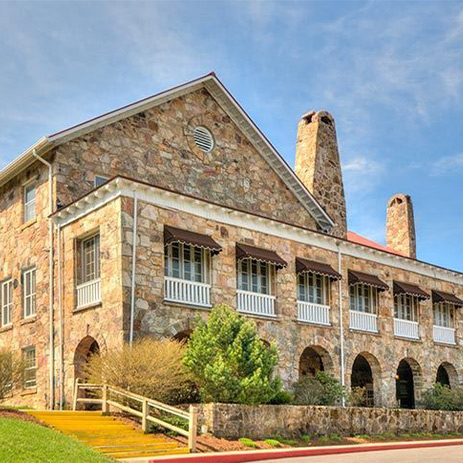 Mountain Lake Lodge
Pembroke, VA, USA
Nobody puts Baby in the corner at this lodge, one of two filming locations for the fictional Kellerman's Resort in Dirty Dancing (1987). The Mountain Lake Lodge is home to Virginia Cottage (Baby's cabin) and offers Dirty Dancing themed weekends for fans of the film that include fun activities such as a watermelon toss, scavenger hunts, dance lessons and an evening reception in Mary's Barn.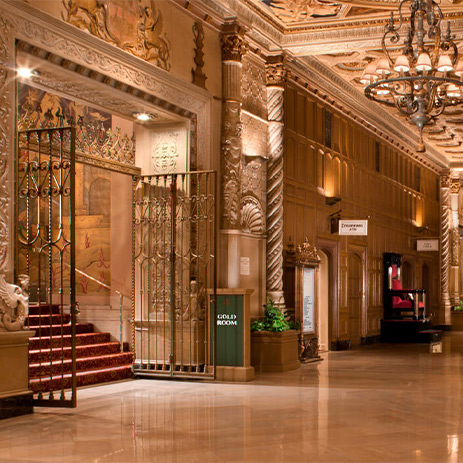 Millennium Biltmore Hotel
Los Angeles, CA, USA
Hollywood has had a long fascination with this hotel, and its certainly racked up some big name credits since the 70s. Some of our favourites include Ghostbusters (1984) and Beverly Hills Cop (1984) which used the hotel's Music Room and Rendezvous Court as their stage. However, perhaps it's biggest film credit to date, Millennium Biltmore Hotel's indoor swimming pool also appeared in Cruel Intentions (1999)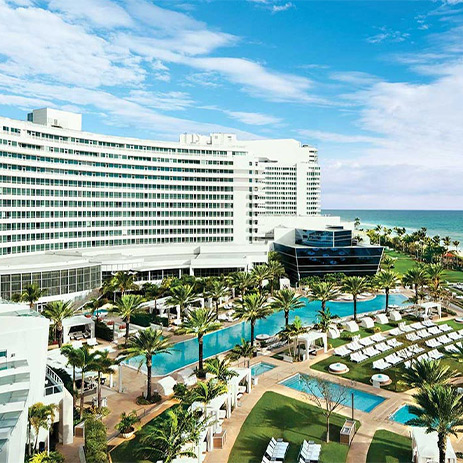 OTHER HOTEL CREDITS
Fontainebleau Miami Beach – Miami, Florida
The Bodyguard (1992)
Park Hyatt Tokyo – Tokyo, Japan
Lost In Translation (2003)
Hotel degli Orafi – Florence, Italy
A Room With A View (1985)
Timberline Lodge – Oregon, USA
The Shining (1980)
Juvet Landscape Hotel – Norway
Ex Machina (2015)
Hotel Del Coronado – California, USA
Some Like It Hot (1958)
The Fairmont San Francisco – California, USA
The Rock (1996)
Share with someone you'd love to travel with

Lauren Godfrey
Lauren Godfrey is a Marketing Manager
Recommended Properties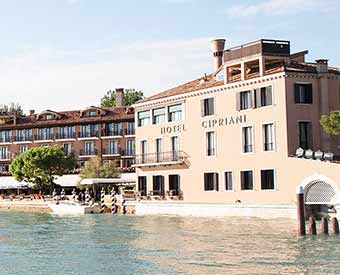 Hotel
3 nights from £1,019 pp inc flights
Best for:Business, Couples, Food & Wine
24-hour private boat transit from hotel to St. Mark's Square and between hotel and airport
Enjoy state-of-the-art spa and massage treatments at the Casonova Wellness Centre
Hire halls and rooms for corporate or celebratory events for a stunning Venetian backdrop
Best for: Business, Couples, Food & Wine
Style: System.Collections.Generic.List`1[System.String]
3 nights from £1,019 pp inc flights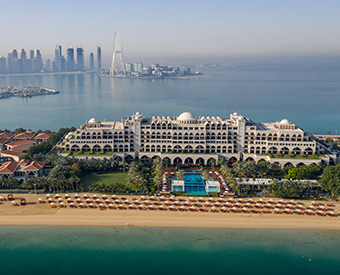 Hotel
3 nights from £570 pp inc flights
Best for:Beach, Couples, Family
Elegant hotel on the west crescent of Palm Jumeirah complete with private beach
10 different dining venues. Half-board guests can also dine in participating sister hotels
Complimentary access to Wild Wadi Waterpark™ and sister hotels' facilities
Best for: Beach, Couples, Family
Style: System.Collections.Generic.List`1[System.String]
3 nights from £570 pp inc flights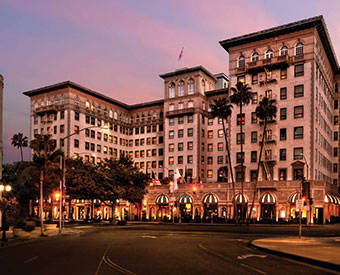 Hotel
7 nights from £2,080 pp inc flights
Best for:Business, City, Couples
Minutes from Rodeo Drive, stay in the setting of 90s hit Pretty Woman 
Two award-winning restaurants offering international flavours and world-class steaks 
Accommodation caters for all travellers with a wide range of rooms and suites on offer
Best for: Business, City, Couples
Style: System.Collections.Generic.List`1[System.String]
7 nights from £2,080 pp inc flights