0203 816 0985
Let's talk. We're open Mon-Fri 9am - 6pm
We're open Mon-Fri 9am - 6pm
The Best Netflix Series To Binge Watch On Your Flight
Love travel but hate, well… actually travelling? Whether you're snuggled in a private first-class cabin, horizontal in a business class lie-flat bed or sat in economy just nipping over to Europe, sometimes being stuck on an airplane is just plain (ahem!) boring.

We get it, and we feel the exact same. After you've enjoyed a cocktail at the Emirates A380 bar, looked out the TV screen 'windows' available in the centre first-class cabins onboard the Singapore Airlines A380, or opened up your British Airways business class amenity kit, what next? Sure, you can watch a film or three from the vast selection available on all major airlines across all classes… but what about short haul flights or low-cost airlines? And, what if you're a keen movie buff and you've seen them all? Well, we advise that you plan ahead and get downloading on the airport's free Wi-Fi before boarding. There are plenty of Netflix series that will keep you entertained for the duration of your flight, and we've taken the liberty of rounding up the very best so all you have to do is charge your smartphone and enjoy! Your airline will even provide snacks and drinks – because it's criminal to Netflix and chill without a snaccident... or two.

Flight Time: Three Hours
Venice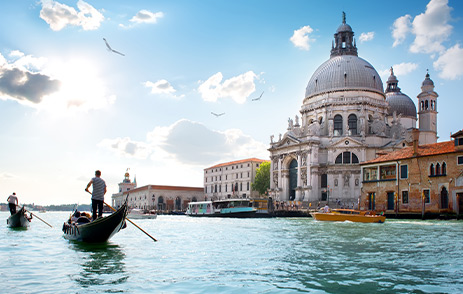 WHITE GOLD, SERIES ONE

One for the salesmen, or Essex-based traveller. White Gold is a comedy that follows the story of a double-glazing showroom in Essex in the mid-80s where the team will do anything to get a sale... and that includes throwing honesty and good sales practices completely out of the window. Starring Ed Westwick as Vincent, the sales manager of an unscrupulous team played by two of The Inbetweeners, James Buckley and Joe Thomas, this series will have you chuckling in your seat, from the beginning to end.

Originally a BBC series, but now showing on Netflix, this series is made of six episodes, each under 30-minutes in length. That totals a fantastic three-hours of viewing time, precisely what you need to entertain you from take-off through to landing when flying from London to multiple European destinations. Ideal for the city slickers, those travelling to Prague, Budapest, Milan, Venice, Marbella, Lisbon, Barcelona and Stockholm could watch series one on departure, and series two on return.

Flight Time: Four Hours
Malta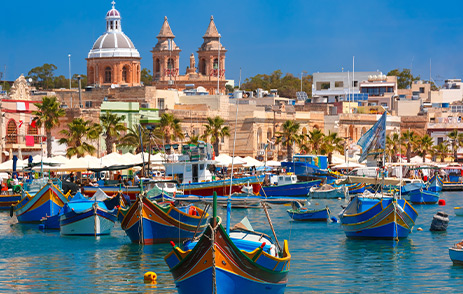 DON'T F**K WITH CATS: HUNTING AN INTERNET KILLER

This docuseries highlights the power of the internet. Comprising three parts, the programme follows a group of Facebook users who are on a manhunt to find the criminal responsible behind a series of gruesome videos, beginning with torturing and murdering kittens before becoming even more dark. Leaving a trail with every video and sending a group of internet sleuths down many paths, the docuseries explains the great lengths that people will go to for justice… even if the journey to get there becomes dangerous for all involved.

Don't F**k With Cats: Hunting An Internet Killer is formed of three episodes, each around one hour in length making it the perfect watch onboard a flight to the Canaries, Malta, Turkey and multiple Greek islands. Plus, you'll still have some time to enjoy a pack of pretzels and a G&T (or two) from the trolley.

Flight Time: Five Hours
Santorini, Greece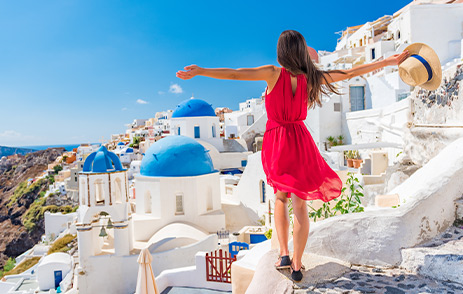 BLACK MIRROR, SEASON FIVE

Examining modern society and the huge 'what ifs' surrounding unanticipated consequences of new technologies, Black Mirror will have you questioning your entire existence once you're completed all five series. The best part about this watch is that each episode is totally stand alone, meaning you can flick through the five seasons and watch the ones which appeal… or you can start at series five, the latest episodes, without worrying that you've missed the previous installments.

With this series, you'll need a little time to digest the scenes which makes season five ideal for a five-hour flight. Comprising three episodes, each just over one hour in length, this is perfect viewing for a trip to certain parts of Greece and Turkey.

Flight Time: Six Hours
Jaffa, Israel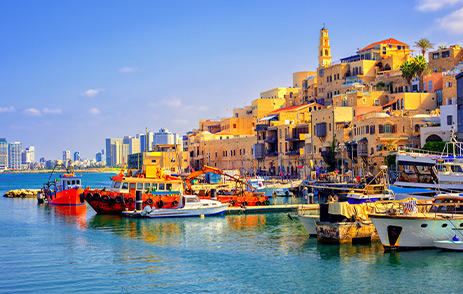 THE STRANGER

With every minute this British thriller becomes more and more entangled into a web of mystery. After a stranger makes a shocking claim about Adam Price's wife, who on the surface is a devoted mother, loving wife and adored schoolteacher, his world is turned upside down as he searches for the truth. As the stranger starts to impact upon other resident in the small town's lives, the threads all begin to unravel as the truth is finally brought to light.

Although there's eight episodes, we guarantee you'll already be tapping your smartphone ready to watch the next one before the end credits have filled your screen… it's that gripping! Episodes are between 42 and 52 minutes long, making a total running time of 6-hours and 11-minutes, which is the same amount of time it takes to travel from London to west Africa or Israel.
Flight Time: Seven Hours
Abu Dhabi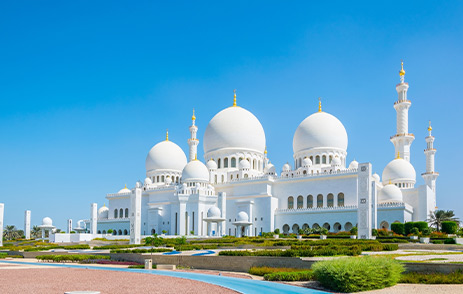 YOU, SERIES ONE

An American psychological thriller, YOU is mysterious, shocking and utterly gripping. As the main character, Joe, falls in love with Beck after serving her in a bookstore, he manipulates her into a relationship with him by stalking her every move and learning her quirks through observation and examining her social media accounts. Joe's sociopathic ways start to takeover as he removes anyone who comes between him and Beck, using disturbing psychotic measures.

If you begin watching YOU series one from boarding, you should be able to watch all 10 episodes (approximately 45-minutes in length each). This makes it perfect viewing while flying to Middle Eastern countries such as Dubai, Abu Dhabi and Oman. And as there's currently two series, you can binge series two on your return flight to London.
Flight Time: Eight Hours
New York City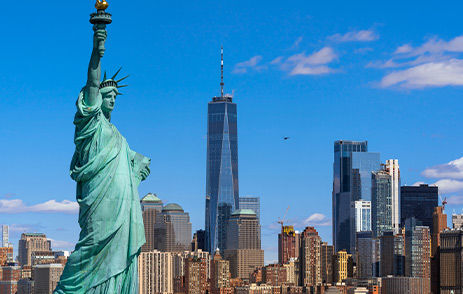 STRANGER THINGS, SERIES ONE

Set in the 80s in Indiana, Stranger Things is a science-fiction, drama-horror that will have you hooked from its opening credits. Starring Winona Ryder, the series follows the Hawkins National Laboratory who open the 'Upside Down', an alternate dimension complete with monsters who don't take kindly to humans. The heroine comes in the form of Eleven, a young girl with great powers and an even greater responsibility… rescue her friend and the world.

Comprising 8 episodes, each between 40 and 55 minutes in length, you can easily fit series one into a flight from London to the Caribbean isles of Antigua, Barbados, Bermuda, St Lucia and Trinidad. Alternatively, swap beach for city with a shopping trip to New York or explore the very best that Boston has to offer.

Flight Time: Nine Hours
Mumbai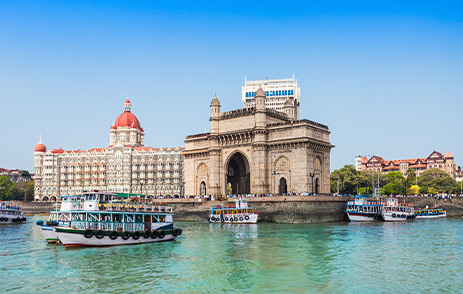 THE WITCHER

Based on the book of the same name, The Witcher follows the legend of Geralt of Rivia who uses supernatural powers to hunt monsters in a fictional, medieval-inspired land known as 'The Continent'. Perhaps better known for the video game of the same name, in the Netflix adaptation, the story highlights how people can often be more wicked than the beasts.

The Witcher should take up eight-hours, if you watch the episodes back-to-back, making it ideal for flights from London to northern (New Delhi) and western India (Mumbai, Goa) with an hour spare to snooze or talk to those travelling in your party.
Flight Time: 10 Hours
Canada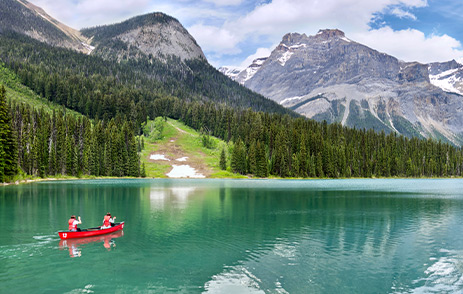 THE CROWN, SERIES ONE

The Crown is a historic drama about the reign of Queen Elizabeth II from 1947 through to modern day and is set to comprise five seasons. Series one begins with Queen Elizabeth as a 25-year-old newlywed, her father King George VI's health is worsening, and Winston Churchill is elected prime minster for the second time. Following the trials and tribulations of being monarch, sister, mother, wife, grandmother The Crown provides a brutally honest insight into the Queen and the wider royal family's life.

Series 1 of The Crown features 10 episodes, each approximately an hour in length. You could easily watch the first season when flying from London to Canada and the USA. Oh, and if you're on a round trip, you can watch series two on your return journey.

Flight Time: 12 Hours
Japan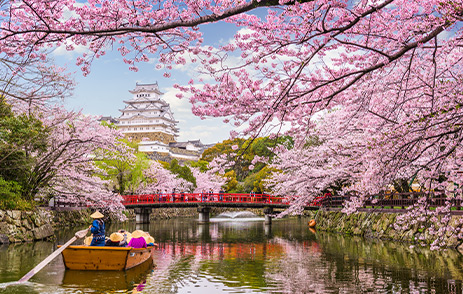 THE SINNER, SERIES ONE AND TWO
​​​​​​​
If you're a keen crime and thriller binge watcher, The Sinner is certainly a flight-time watch for you. With two series under its belt, each completely separate stories but linked by the same detective, The Sinner flips the typical 'who done it' on its head. With this series we know who commits the crime, we watch them do it, but the question is why? Delving deep into the social, emotional and psychological reasons why people commit serious crimes, both stories will grip you from the start.

Currently two series, each comprising eight episodes at between 40 to 45 minutes in length, you can easily get through both stories in a 12-hour flight. This makes it ideal for a direct journey to Japan, Mauritius, Thailand or Singapore.

Share with someone you'd love to travel with

Lauren Godfrey
Lauren Godfrey is a Marketing Manager