0203 816 0985
Let's talk. We're open Mon-Sun 9am - 6pm
We're open Mon-Sun 9am - 6pm
First Look At The Brand New Ikos Andalusia Resort
Situated in the southernmost region of Spain, Ikos Andalusia Resort is the newest destination for this award-winning brand. Like other popular Ikos Resorts, which are well known for shaking up the traditional take on all-inclusive beach-style breaks across Greece – Andalusia looks set to reinvent our classic Spanish holiday notions. As the brand debuts its accommodation on the Iberian Peninsula, holidaymakers can expect a carefree and thoroughly charming environment with exceptional comforts, impeccable five-star service and plenty of complimentary additions that will form the added icing on the cake.

Get set to bin your old ideas of what to expect from a Spanish all-inclusive resort, Ikos Andalusia is fresh and progressive and is ready to show you new ways in which to enjoy this faithful favourite destination.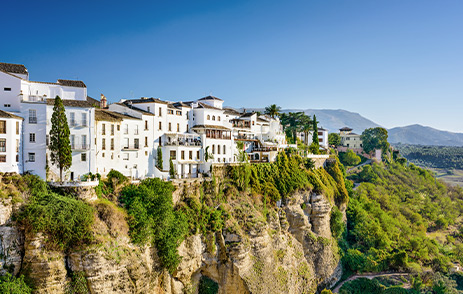 Location, Location, Location.

With a short transfer from Málaga airport, Ikos Andalusia is situated in the perfect location to maximise your experience of Spain's impressive sun-drenched southern shores, while also being able to indulge in Marbella's cosmopolitan lifestyle. It is a quintessential 'best-of-both-worlds' destination. Nestled within 21-acres of landscaped gardens and relaxing pools by a blissful beachfront setting, the resort is tranquil and secluded while allowing guests close-proximity to the vibrant and unforgettable Marbella town, intriguing Estepona and the lively city of Málaga.

Guests can plunge themselves fully into a unique series of complimentary experiences to ensure they are thoroughly taking advantage of everything the surrounding area has to offer. Explore the surrounding region by road on a MINI drive adventure. Travel inland, uphill throughout small towns of picturesque white houses to enjoy some serious panoramic vistas, or follow coastal roads in either direction to digest more scenic seaside views. Take advantage of some of the best golf courses in Europe, including Naranjos Golf Course in Nueva Andalucía. Perfect your swing in style, as Ikos takes care of your golf green fees at a whole host of courses across the region. Better yet, why not fully submerge yourself in Málaga's limitless culture, with tickets at no extra cost to more than 30 different museums and art galleries, including everything from Málaga's Pablo Picasso Museum to the Vintage Automobile and Fashion Museum - now that is how you do all-inclusive!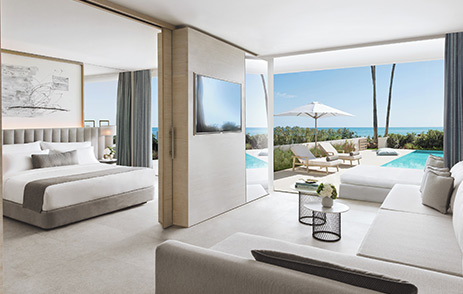 Resort Home Comforts

From light and airy double rooms with floor to ceiling windows and beautiful balconies, to spacious suites with private pools and expansive sun terraces, Ikos Andalusia has more than 400 contemporary and stylish rooms to choose from. Whether you are travelling with your significant other, your whole family or a group of your closest friends, Ikos Andalusia has a wide variety of accommodation to suit everyone's needs and wishes. Surrounded by neatly manicured lawns or looking out over the Alboran Sea, every room offers guests a touch of class with simple, yet beautiful features at every angle. The resort aims to take care of every luxury for all guests, so from sunbeds and umbrellas, to fresh towels and replenished in-room bars, Ikos Andalusia will make sure your stay feels like a soothing home from home experience.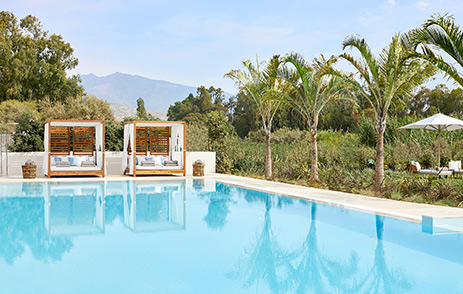 With miles of fine white sands and refreshing waters to explore, there is sufficient room in the resort for every guest to feel enough privacy in which to fully unwind. While there is a collection of indoor and outdoor pools together with areas specifically design for children or adults only, those visitors looking to enjoy a more secluded experience can do so with the Deluxe Collection of rooms, which offer their own exclusive pool, bar and reserved beach area.

To benefit from extra timeout, make sure to utilise the resorts popular childcare services which is again included at no extra cost. From tots to teens the resort can offer a fabulous programme of events to make sure everyone is enjoying their holiday to the max, while overseen by qualified childcare experts. The wide range of activities on offer ensures that no family member is left behind and everyone is able to leave with lasting memories of their stay at Ikos Andalusia.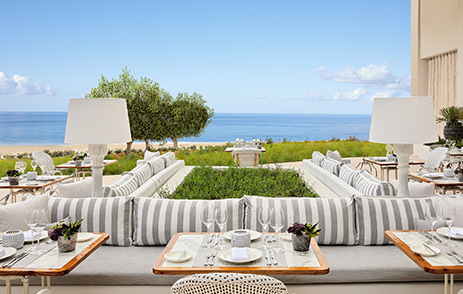 Wine And Dine On The Iberian Peninsula

With seven amazing restaurants showcasing Michelin-starred menus and quality cuisine from around the world, there is no way to get tired with the vast range of food on offer within the resort. Spend your evenings on a gastronomy tour from Greece to Italy, France to Asia, as well as indulging in local Spanish and Mediterranean flavours – all meals created from the freshest seafood, finest cuts of meat and carefully hand-selected market produce.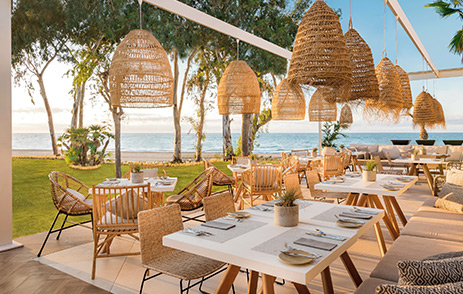 Interestingly the resort also offers a captivating dine out option as part of its Infinite Lifestyle offering. Why travel the world if you are not able to dine as the locals do? Ikos Andalusia allows guests to fully immerse themselves in the Mediterranean culture and experience the very best of authentic local cuisine. The resort has carefully selected a number of restaurant venues in the local region, throughout Marbella and Estepona, which showcase the best scenic surroundings, the tastiest aromas and the most highly recommended Mediterranean welcome. Insisting that the experience of exploring local tastes and hospitality is all part of the unique holiday experience, Ikos provides an incredible platform from which to make some truly remarkable memories during your stay.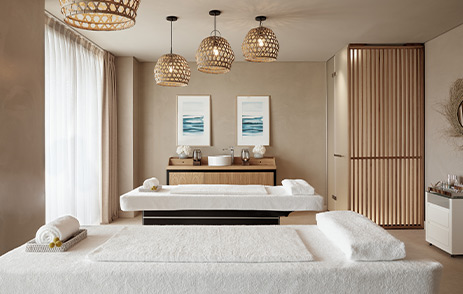 All Day, All Night Fun

The options are endless, whether you are visiting Spain to collect your thoughts and gain a sense of calm or if you are the type of traveller who cannot stay still too long, the resort can cater to your every need.

The Ikos Spa, by Anne Semonin Paris, is an oasis within the resort, offering the opportunity to spoil yourself with a range of indulgent and personalised treatments or simply get your hair and nails done ahead of a special night out. Take a day for total self-care, before heading for an evening at the Beach Club. As the sun sets over the horizon, the Beach Club can wind down the heat of the day and chill you out with some impressive entertainment, from live music and theatre to movies and exclusive parties.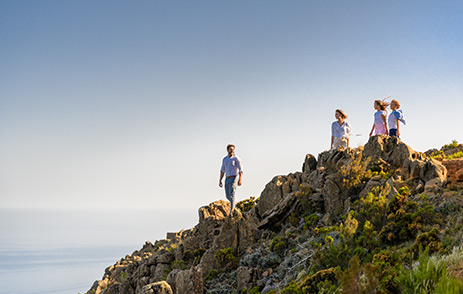 If you are a more active soul, Ikos Andalusia is the perfect base from which to take to the water, battle it out on the tennis courts or simply get your blood pumping in the gym. There is a variety of activities that will keep you happy and healthy during your stay, from basketball to canoeing, pilates to power walks, there is no reason to not stretch your legs and get involved with the array of fun activities on offer.
With the pandemic of 2020 keeping most of us trapped in our homes for more time than we would like to accept, never has there been a more perfect time to travel to new and interesting resorts. We have Ikos Andalusia firmly amongst the top wish list destinations to sample in 2021, giving us a fresh and exciting twist on a traditional Spanish holiday. For more information or to book, call our expert team of personal travel managers today on 0203 816 0985 or click here to submit an enquiry.
Share with someone you'd love to travel with

Rachel Lane
Rachel Lane is a Content Writer