0203 816 0985
Let's talk. We're open Mon-Sun 9am - 6pm
We're open Mon-Sun 9am - 6pm
3 Recipes From Gordon Ramsay's Bread Street Kitchen & Bar, Dubai
Bring the taste of Atlantis, The Palm, Dubai's - premiere address - to your home with a little help from Gordon Ramsay's Bread Street Kitchen & Bar.
The team at the restaurant has kindly shared three fantastic main course recipes so you can enjoy michelin-quality food from the comfort of your kitchen. What's more, they're suitable for all cookery skills. So whether you consider yourself a novice with an oven or a seasoned pro, you can enjoy making these exceptional recipes for the next date night.
If you wish to discover more on Atlantis, The Palm's restaurant scene,
click here
, for our extensive guide to its 30 restaurants, bars and lounges. Oh, and if you've got the cooking bug,
click here
to view our Hakkasan Duck Salad recipe.
Beef Wellington
Recipe by Cesar Bartolini, Chef de Cuisine at Bread Street Kitchen & Bar in Atlantis, The Palm Dubai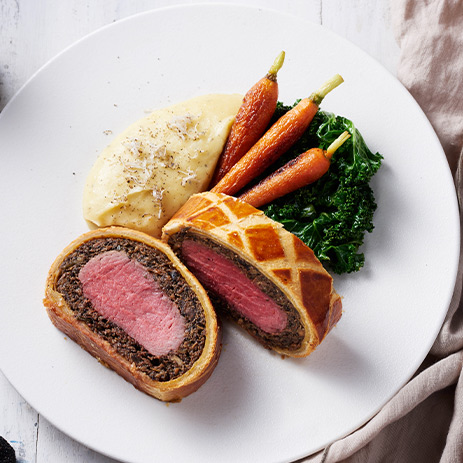 Ingredients
400g Beef Fillet
200g Flat Mushrooms
4 Crepes
English Mustard
200g Puff Pastry
2 Egg Yolks
Salt and Pepper
Olive Oil

Method
1. In a large pan, heat some oil and quickly fry the seasoned beef all over until brown. Remove and cool down. The beef should be seared to seal and not cooked at all.
2. Meanwhile, finely chop the mushrooms and cook in a little oil until all the liquid has evaporated. Then cool.
3. Once cooled, brush the beef generously with the mustard and cover with the mushroom puree. Wrap in the slices of parma ham, then roll tightly in cling film and chill for 20-30 minutes.
4. Roll out the pastry quite thinly and rest for 5 minutes in the fridge.
5. Remove the beef from the cling film and wrap the pastry around so it completely covers the meat. Egg wash and chill, then egg wash again. This gives you a beautiful golden colour.
6. Bake at 200 degrees for 25-30 minutes. And then rest for 5 minutes.
7. Serve with roasted carrots, truffle mash and marrowbone sauce.

Savoury Short Rib Donuts
Barbecue Stuffed Donuts with Braised Short Rib, Dusted with Cheddar Charcoal Dust and Pickled Apple Coleslaw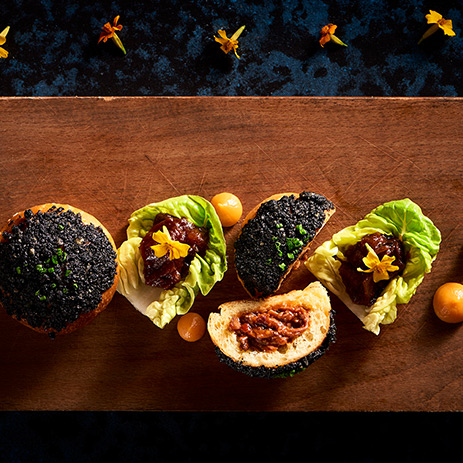 Ingredients
200g Irish Beef Short rib
20g Honey
50g BBQ Sauce
2 x Soft Brioche Buns
100g Cheddar Cheese

For The Pickled Apple Coleslaw
1 White Cabbage
1 Carrot
2g Honey
1 Green Apple
1 Lime
60g Mayonnaise

Method
1. Preheat the oven to 200 degrees.
2. Season the short ribs generously with salt and black pepper. Place in coverable baking vessel.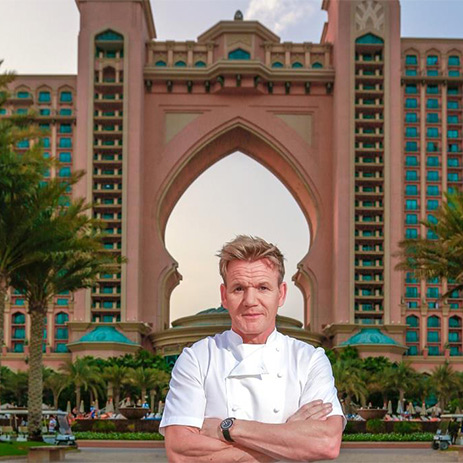 3. Bring beef stock to boil in a saucepan. Add stock to baking vessel until short rib is covered. Cover, and place in oven for 30 minutes. Drop temperature to 170, and cook for 2-3hours until beef is falling apart. Add more stock as needed to keep short ribs partly submerged. Once tender enough, pull the beef into piece. Keep the beef stock for the next day to make the onion soup.
4. For the apple coleslaw: Shred the carrot, cabbage, and apple into a bowl and add some fresh lime to stop the apples from browning. Mix in the mayonnaise and honey.
5. For the cheddar charcoal dust: Grate the cheddar cheese on to a non-stick baking tray. Add in plain flour and black colouring. Mix well and bake for 10 miutes or until the cheese is melted and turned into a crisp consistency. Leave to cool down. The cheddar mix will get crisper once cooled. After its cooled, blend into a powder and set it aside for dusting the donuts.
6. For the short rib stuffing add BBQ sauce to the short rib mix then transfer into a pipping bag
7. Insert a knife into the brioche bun and carefully hollow out the center. Pipe the short rib mix into the hole.
8. Glaze some honey onto the top of the buns and sprinkle the cheddar dust on top. Garnish with the apple coleslaw.
Recommended

Properties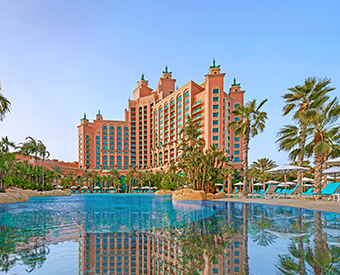 Hotel
3 nights from £600 pp inc flights
Best for:Beach, Couples, Family
Marine-themed resort with 1,548 spacious rooms and suites
Four celebrity chef restaurants with interiors as dazzling as the menus
On-site facilities include Aquaventure Waterpark, The Lost Chambers Aquarium, Sea Lion Point and Dolphin Bay
Best for: Beach, Couples, Family
Style: System.Collections.Generic.List`1[System.String]
3 nights from £600 pp inc flights
To book or customise this trip call us on
Shepherd's Pie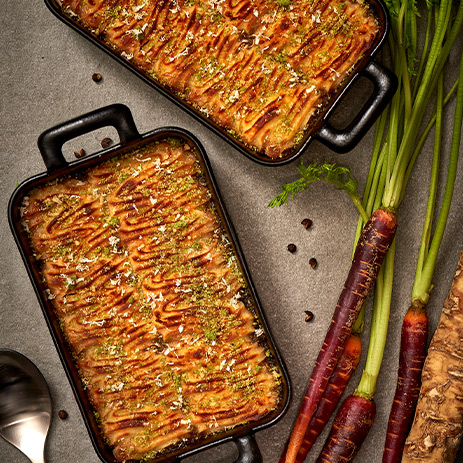 Ingredients
500g Lamb Mince
500g Braised Lamb Shoulder Meat, Diced
1 Onion, Diced
2 Large Garlic Cloves, Finely Chopped
1 Sprig Of Rosemary
3 Sprigs Of Thyme, Tie The Herbs Up
1 Bay Leaf
1 Carrot. Finely Diced
Worcester Sauce To Taste
3 Tomatoes Chopped
1 Large Potato Very Thinly Sliced
500ml Chicken Stock
300g Plain Mash Mixed With 1 Egg Yolk
80g Grated Mature Cheddar Cheese
Garlic Roasted Brioche Crumbs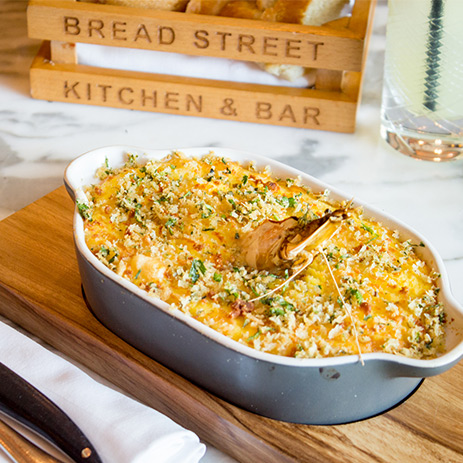 Method
1. Sweat onions, garlic and herbs in a pan until totally soft.
2. In a separate pan brown off the meat. Be sure to season and taste the meat whilst you are cooking it. Add the browned mince to the onion and mix in thoroughly. Deglaze the pan with chicken stock and add to the mixture. Add the tinned tomatoes, sliced potatoes, carrots and enough chicken stock to cover the mix. Bring up to boil and then immediately turn down and simmer.
4. When the mince is nearly soft stop adding stock and begin to reduce the sauce a little. Adjust seasoning at this point and add Worcester sauce to taste. Keep stirring and the potatoes will break down and thicken the sauce.
5. Add the diced lamb shoulder and cook for a further 10 minutes. Remove from heat and cool.
6. To assemble, place the meat mix in a pie dish and top with mash. Finish with a sprinkling of grated cheddar cheese. Bake in oven until hot and the mash is golden brown. Finish with garlic roasted crumbs before serving and fresh grated horseradish.
Share with someone you'd love to travel with

Lauren Godfrey
Lauren Godfrey is a Marketing Manager
Recommended Properties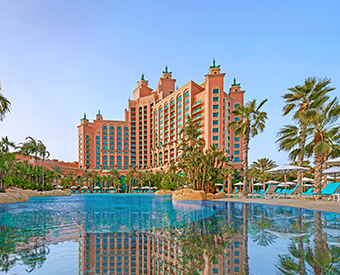 Hotel
3 nights from £600 pp inc flights
Best for:Beach, Couples, Family
Marine-themed resort with 1,548 spacious rooms and suites
Four celebrity chef restaurants with interiors as dazzling as the menus
On-site facilities include Aquaventure Waterpark, The Lost Chambers Aquarium, Sea Lion Point and Dolphin Bay
Best for: Beach, Couples, Family
Style: System.Collections.Generic.List`1[System.String]
3 nights from £600 pp inc flights
To book or customise this trip call us on