0203 816 0985
Let's talk. We're open Mon-Sun 9am - 6pm
We're open Mon-Sun 9am - 6pm
100 Travel Trivia Questions For Your Houseparty Or Zoom Quiz Night
Has isolation driven you to follow the internet crazes of TikTok dances, social media GIF chains and Instagram photo challenges? Then why not join in with our favourite lockdown pastime and host your own quiz with friends, family or your colleagues on video calling apps such as
Zoom
or
Houseparty
? All you have to do is rally up your participants and practise your best Chris Tarrant presenting skills as we've compiled 100 questions all surrounding our favourite topic: travel. Split into nine rounds, plus a bonus picture round, your Friday night in is sorted.
ROUND ONE: TRAVEL TRIVIA
Q1. Which continent is the only one to not have ants?

Q2. In which country is the humble 'thumbs up' gesture considered a great insult?

Q3. What is the largest country in South America?

Q4. What is Europe's most mountainous country?

Q5. What was Ho Chi Minh City previously called?

Q6. What is the capital city of Cuba?

Q7. Which country is home to 60% of the world's lakes?

Q8. True or false, the North Pole has no land?

Q9. What country's flag is white with a big red circle?

Q10. Which luxury hotel is inside the world's tallest building, the Burj Khalifa?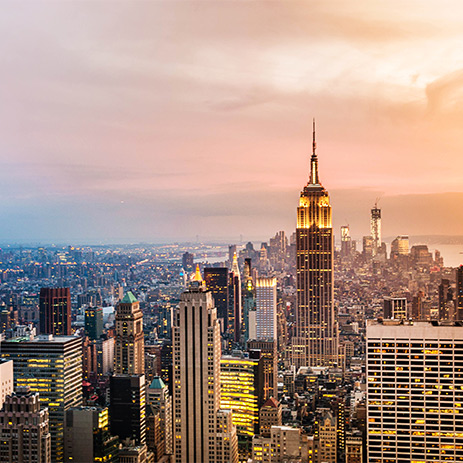 Q11. Which Walt Disney World Resort in Florida has areas/lands called Future World and World Showcase?

Q12. Which lake is famously referred to as the 'Jewel of the Italian Lakes'?

Q13. Which country is made up of 180,000 islands?

Q14. If you're visiting New York City, which other airport could you fly to from the UK that isn't JFK?

Q15. Which city's police force drive Ferrari FF, Lamborghinis, Mercedes, Aston Martins and other exotic sport cars?

Q16. Germany's flag is made up of what three colours?

Q17. Which island group includes Ibiza, Menorca and Majorca?

Q18. How many capital cities does South Africa have?

Q19. What is the capital city of Australia?

Q20. If you're travelling to USA on British Airways economy class, what is your hold baggage allowance?
ROUND TWO: STARS AND STIPES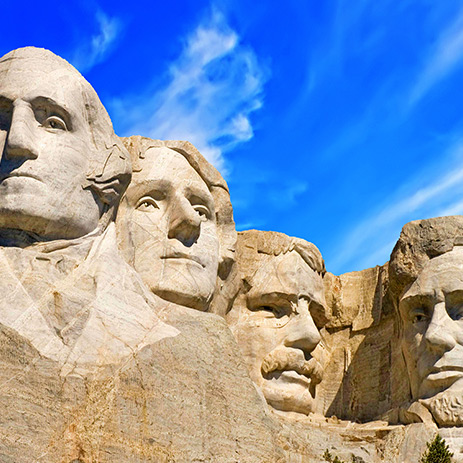 Q21. Name the four President's heads who are carved into Mount Rushmore.

Q22. Which National Park in Arizona features viewing points including Mather Point and Yavapai Observation Station?

Q23. By land area, which is the biggest state in the USA?

Q24. Which US state's flag is represented by a brown grizzly bear?

Q25. Which city is referred to as 'the Windy City'?

Q26. SeaWorld, Universal Studios and Walt Disney World are all theme parks in which Florida city?

Q27. How many US states start with the letter M?

Q28. What is the name of the large freshwater lake in the Sierra Nevada Mountains, straddling the border of California and Nevada?

Q29. In which American city can you visit a replica of the Eiffel Tower, the Pyramid of Giza and a Venice canal?

Q30. What is the most popular road to drive along if embarking on a California road trip starting in San Francisco?
ROUND THREE: FAMOUS LANDMARKS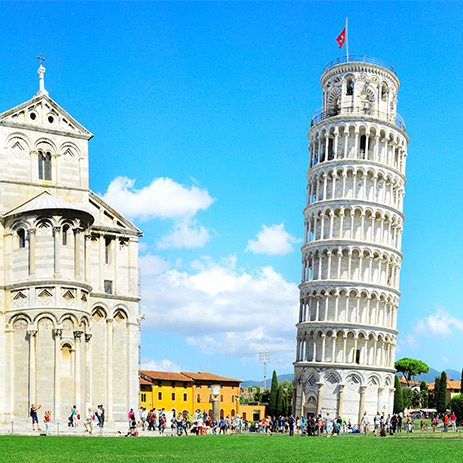 Q31. What was the original purpose of the leaning tower of Pisa?

Q32. Which French city is home to a landmark designed by Gustave Eiffel?

Q33. To the closest million, how many metres long is the Great Wall of China?
17 million metres | 21 million metres | 24 million metres

Q34. What is the most photographed landmark in Australia?

Q35. The Statue of Liberty, Rockefeller Centre and Empire State Building are all famous landmarks in which US city?

Q36. Which London landmark's postcode is SW1A 1AA?

Q37. What's the name of the famous mosque in Abu Dhabi?

Q38. Which landmark is located on the south bank of the Yamuna river in the city of Agra?

Q39. Why is Mount Corcovado in central Rio de Janeiro, Brazil famous?

Q40. Which Italian landmark dates back to 70AD?

ROUND FOUR: OUR BEAUTIFUL EARTH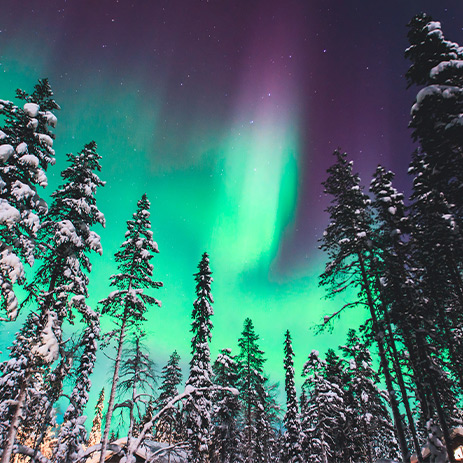 Q41. Where can you find the Seven Coloured Earths?

Q42. What is the scientific name for the Northern Lights?

Q43. Which central South American country is home to the largest salt flats in the world?

Q44. Which pink flower that grows on trees brings thousands of visitors to Japan annually when in full bloom?

Q45. Which Greek God has been immortalised in a statue that you can visit in Olympia?

Q46. Victoria Falls is a waterfall on which Southern African river?

Q47. On which Caribbean island can you swim with pigs?

Q48. Where is the Blue Grotto?

Q49. Where is the Blue Lagoon geothermal spa?

Q50. The Temple of the Emerald Buddha and The Grand Palace can be found in which Asian capital?

ROUND FIVE: STATISTICS AND PERCENTAGES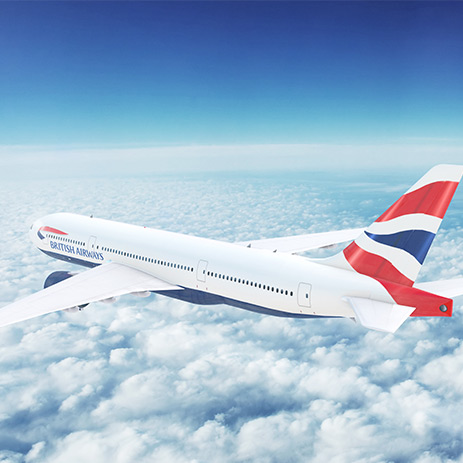 Q51. How tall, in metres, is the Burj Khalifa?

Q52. What is the average percentage of salt in the Dead Sea?
33% | 24% | 21%

Q53. As of January 2020, what was the population of China?
1 billion | 1.4 billion | 2.4 billion

Q54. What percentage of the earth is water?

Q55. Name three of the top five spoken languages in the world.

Q56. As of 2019, how many world records does Dubai hold?
180 | 220 | 250

Q57. In miles, how long is the Eurotunnel?
31.4 miles | 36.4 miles | 38.7 miles

Q58. In which year did British Airways begin?

Q59. Which luxury hotel holds 202 duplex suites, offers guests a choice of 17 types of pillows and boasts a staff to guest ratio of 6:1?

Q60. How many countries are members of the United Nations?

ROUND SIX: POPULAR CULTURE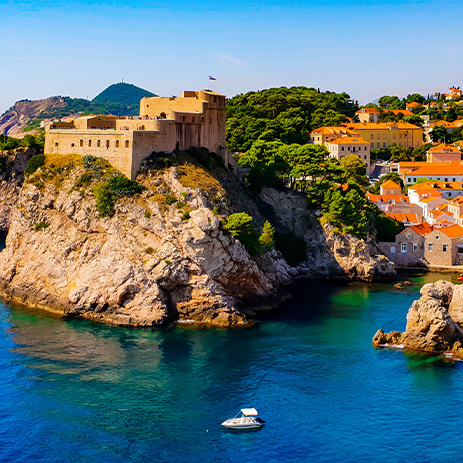 Q61. Which desert in Jordan was used as a filming location for Disney's 2019 remake of Aladdin starring Will Smith?

Q62. Which famous 1990 film thrust The Beverly Wilshire hotel in LA into the limelight?

Q63. Which famous cocktail originated in the Raffles Hotel, Singapore?

Q64. Name the famous New York hotel that was the setting for Home Alone 2: Lost In New York, Bride Wars and Arthur?

Q65. Which country was the Lord Of The Rings trilogy filmed in?

Q66. In Keeping Up With The Kardashians, where were the family on vacation when Kim famously lost her diamond earring in the sea?

Q67. GoldenEye is a hotel and former residence of author Ian Fleming on which Caribbean island?

Q68. Name the four cities that hold Fashion Week biannually?

Q69. Dubrovnik was the filming location for which fictional area in Game of Thrones?
ROUND SEVEN: THE ARTS ROUND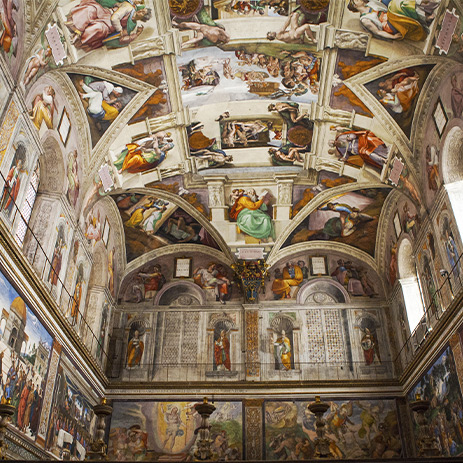 Q70. The Louvre opened in Paris in 1793. In what year did The Louvre Abu Dhabi open?

Q71. Who painted The Sistine Chapel ceiling and how long did it take?

Q72. Which Spanish architect designed Parc Güell, La Sagrada Familia and Casa Vicens?

Q73. Which museum is located at 1000 Fifth Avenue, New York City, 10028?

Q74. Which famous Michelangelo statue is in the Italian city of Florence?

Q75. Anish Kapoor's Cloud Gate sculpture can be found in the largest city of which American state?

Q76. The collection of street murals, Wynwood Walls, is located in which American city?

Q77. Charles Monet painted the Thames nearly 100 times between 1899 and 1901, but which London landmark did he paint in a series of paintings, depicting it through different times of the day and shifting weather conditions?

Q78. What is the name of the 1912 Henri Matisse painting that portrays a Moroccan city?

Q79. Name the largest art museum in the world?

Q80. In which city can you visit Vincent Van Gogh's famous painting, Starry Night?
ROUND EIGHT: FOOD GLORIOUS FOOD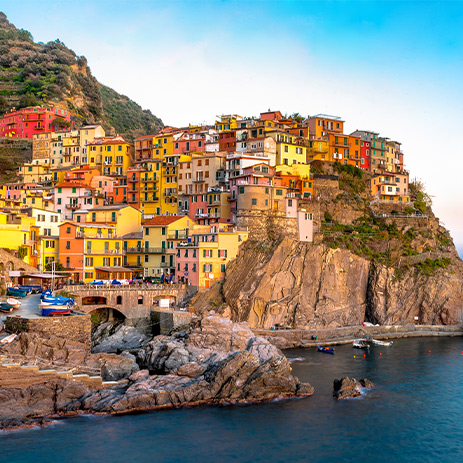 Q81. What is the national dish of Hungary?

Q82. Which popular type of food is thought to have originated in China between the 5th and 3rd centuries BC as a means of preserving fish in salt?

Q83. Name Italy's most popular frozen dessert?

Q84. What is the proper name of the Portuguese custard tart?

Q85. In which country can you find a Tim Tam chocolate biscuit?

Q86. What is Tom Yum Goong?.

Q87. In which country did cheesecake originate?

Q88. Rice is the main ingredient in which popular Spanish dish?

Q89. True or false: It is unheard of in Italy to eat chicken with pasta?

Q90. What is the popular Mexican dish of meat, rice, vegetables, beans and a selection of condiments wrapped in a tortilla called?
ROUND NINE: THE GREATEST CITY - LONDON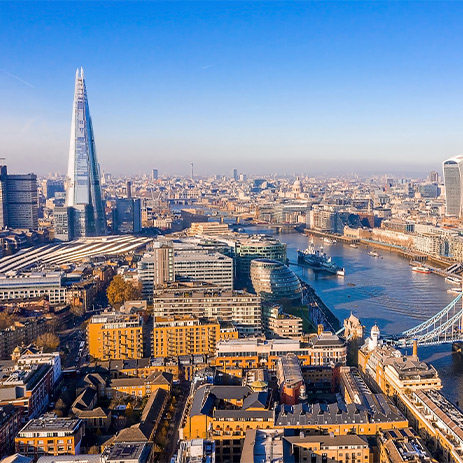 Q91. Which London bridge spans 800ft in length and has two towers that are each 213ft tall?

Q92. What is the nickname for the clock at the end of the Palace of Westminster?

Q93. Which London hotel was the first in the world to have en-suite bathrooms?

Q94. Traitor's Gate is the name of an entrance into which London landmark?

Q95. What tube line am I on if I am travelling from Holborn to Knightsbridge?

Q96. Which hotel did Alexander Graham Bell make the first London phone call?

Q97. How many lion statues are there at Trafalgar Square?

Q98. Which London store is commonly referred to as The Queen's Grocer?

Q99. What hotel's address is 150 Piccadilly?

Q100. What is the nearest airport to Liverpool Street Station?
THE PICTURE ROUND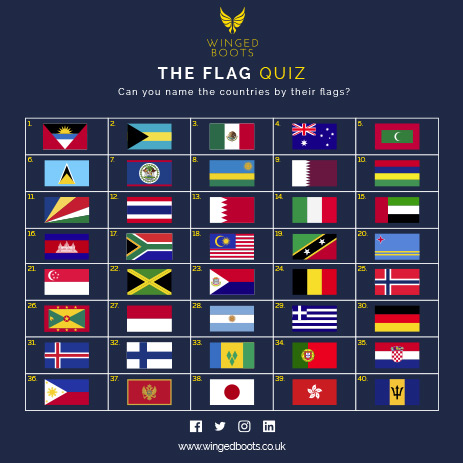 Can you name all 40 countries from their flags?
ANSWERS: ROUND ONE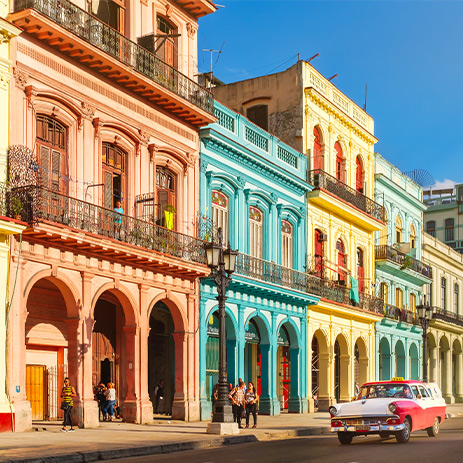 A1. Antarctica

A2. Iran – it means 'sit on this'

A3. Brazil

A4. Switzerland

A5. Saigon

A6. Havana

A7. Canada

A8. True – it instead is a sheet of ice that floats on top of the sea

A9. Japan

A10. Armani Hotel Dubai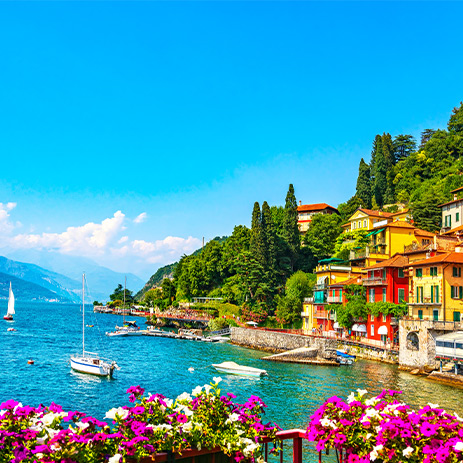 A11. Epcot

A12. Lake Como

A13. Finland

A14. Newark Liberty International Airport

A15. Dubai

A16. Black, red and gold/yellow

A17. Balearics

A18. Three – Cape Town, Bloemfontein and Pretoria

A19. Canberra

A20. 1 x 23KG per person
ANSWERS: ROUND TWO
A21. George Washington, Thomas Jefferson, Theodore Roosevelt and Abraham Lincoln.

A22. Grand Canyon National Park

A23. Alaska

A24. California

A25. Chicago

A26. Orlando

A27. Eight – Maryland, Michigan, Montana, Missouri, Massachusetts, Mississippi, Minnesota and Maine

A28. Lake Tahoe

A29. Las Vegas

A30. The Pacific Coast Highway
ANSWERS: ROUND THREE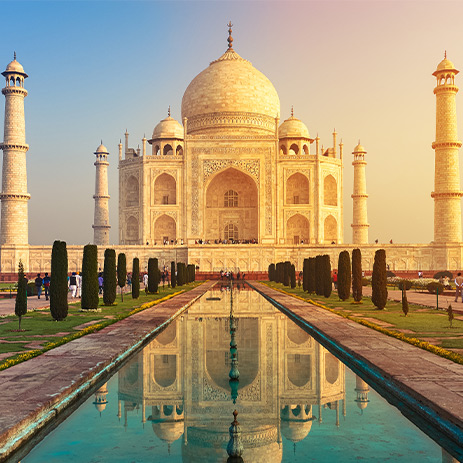 A31. Bell tower

A32. Paris

A33. 21 million metres

A34. Sydney Opera House

A35. New York City

A36. Buckingham Palace

A37. Sheikh Zayed Grand Mosque

A38. Taj Mahal

A39. Where Christ the Redeemer statue is

A40. The Colosseum in Rome
ANSWERS: ROUND FOUR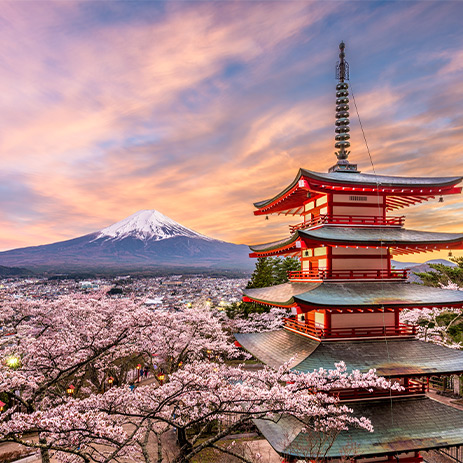 A41. Mauritus

A42. Aurora Borealis

A43. Bolivia

A44. Cherry Blossom

A45. Zeus

A46. Zambezi river

A47. Bahamas

A48. Off the coast of the Isle of Capri, Amalfi Coast, Italy

A49. Iceland

A50. Bangkok in Thailand
ANSWERS: ROUND FIVE: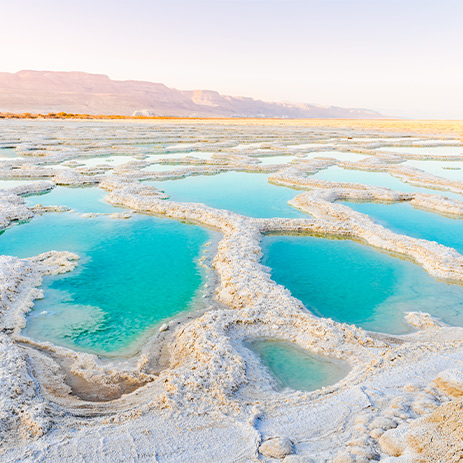 A51. 830m

A52. 33%

A53. 1.4 billion

A54. 71%

A55. Mandarin, English, Hindustani, Arabic, Spanish

A56. 220

A57. 31.4 miles

A58. 1919

A59. Burj Al Arab, Jumeirah

A60. 193
ANSWERS: ROUND SIX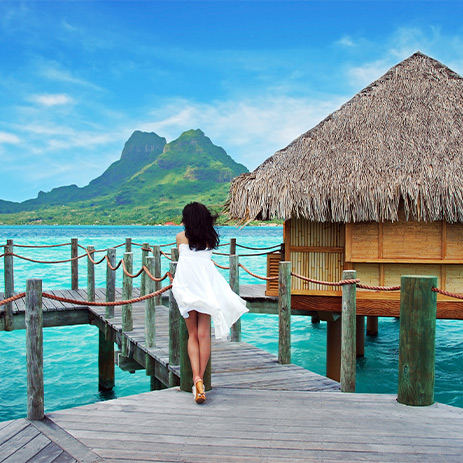 A61. Wadi Rum desert

A62. Pretty Woman

A63. Singapore Sling

A64. The Plaza Hotel

A65. New Zealand

A66. Bora Bora

A67. Jamaica

A68. New York, London, Paris and Milan

A69. King's Landing
ANSWERS: ROUND SEVEN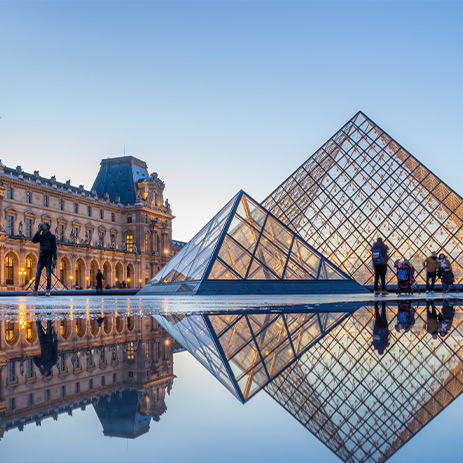 A70. 2017

A71. Michelangelo, over 4 years (between 1508 and 1512)

A72. Antoni Gaudi

A73. The Metropolitan Museum Of Art

A74. Statue of David

A75. Chicago, Illinois

A76. Miami

A77. Houses of Parliament

A78. Window at Tangier

A79. The Louvre, Paris

A80. New York City (The Museum of Modern Art or The MoMA as it's colloquially called)
ANSWERS: ROUND EIGHT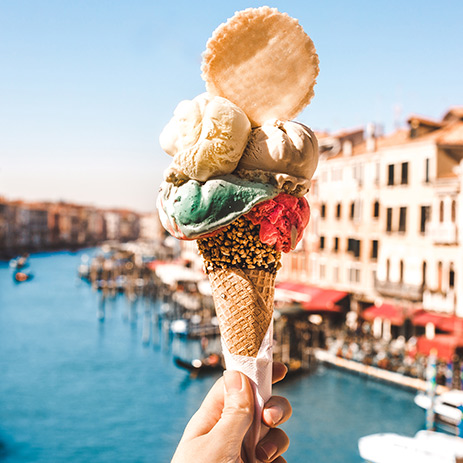 A81. Gulyás (Goulash)

A82. Sushi

A83. Gelato

A84. Pastéis de Nata

A85. Australia

A86. A spicy shrimp soup, and popular Thai dish.

A87. Ancient Greece

A88. Paella

A89. True

A90. Burrito
ANSWERS: ROUND NINE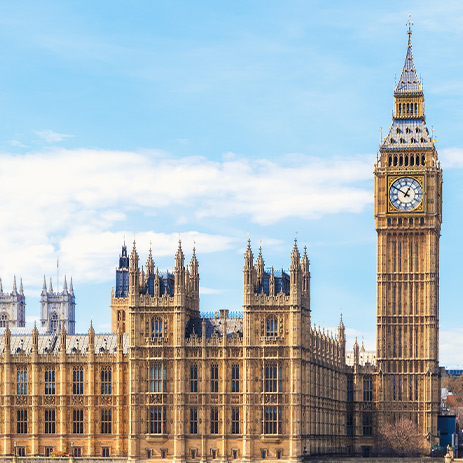 A91. Tower Bridge

A92. Big Ben

A93. The Savoy

A94. Tower of London

A95. Piccadilly Line

A96. Browns

A97. Four

A98. Fortnum & Mason

A99. The Ritz

A100. London City Airport
PICTURE ROUND ANSWERS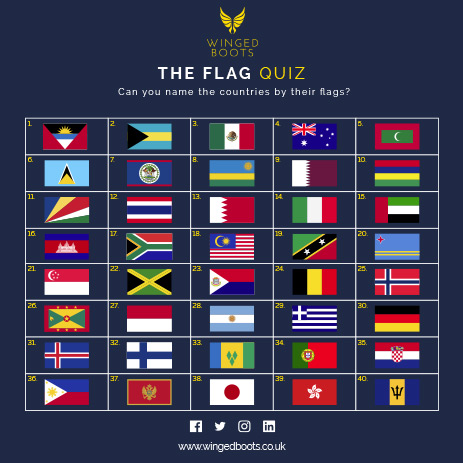 1. Antigua and Barbuda | 2. Bahamas | 3. Mexico | 4. Australia | 5. Maldives | 6. Saint Lucia | 7. Belize | 8. Rwanda | 9. Qatar | 10. Mauritius | 11. Seychelles | 12. Thailand | 13. Bahrain | 14. Italy | 15. UAE | 16. Cambodia | 17. South Africa | 18. Malaysia | 19. Saint Kitts and Nevis | 20. Aruba | 21. Singapore | 22. Jamaica | 23. Saint Martin | 24. Belgium | 25. Norway | 26. Grenada | 27. Indonesia | 28. Argentina | 29. Greece | 30. Finland | 31. Iceland | 32. Germany | 33. Saint Vincent and the Grenadines | 34. Portugal | 35. Croatia | 36. Philippines | 37. Montenegro | 38. Japan | 39. Hong Kong | 40. Barbados

Share with someone you'd love to travel with

Lauren Godfrey
Lauren Godfrey is a Marketing Manager