0203 816 0985
Let's talk. We're open Mon-Sun 9am - 6pm
We're open Mon-Sun 9am - 6pm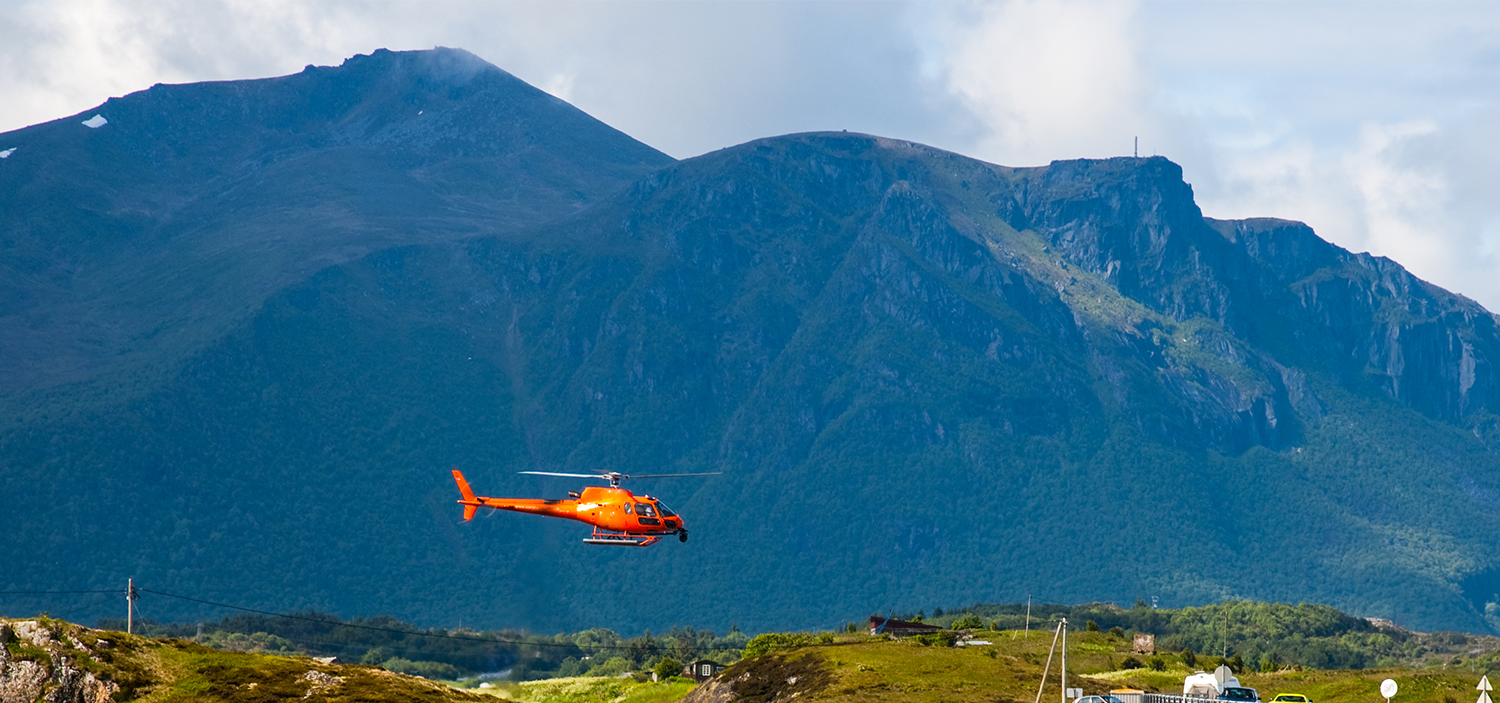 Sightsee from a private helicopter
Destination: Norway
A private helicopter tour will take any sightseeing trip to new heights, and this option over Norway's stunning landscape is sure to be a talking point at the next family BBQ. The sweeping lakes, majestic fjords and snow-capped mountains of Norway are sights to behold but when witnessing them from above, a patchwork blanket of green, blue and white is simply breath-taking.

You have the choice between three different itineraries. If you fancy an uplifting experience but are pressed for time, the 'Oslo On Top' option that lasts 25-minutes is ideal. Once seated comfortably in the helicopter designated to just your group, you'll take to the skies above Oslo, flying over the beautiful Oslofjord, an inlet sprinkled with scenic islands.

For a slightly longer flight, 'The City and the Oslo Fjord' experience will have you sweeping over the town of Drøbak and the Oscarsborg fortress, as well as the Oslofjord, for 40-minutes. You'll be met with views of the hills surrounding Oslo, as you take in the contrast between the contemporary city and rural landscapes.

However, for the full Norwegian experience and to witness the natural beauty in as much detail as possible, opt for the 'Glaciers, Falls, Fjords and Mountains' flight, lasting for three-hours. If you're wondering what you might see throughout the tour, the clue is in the name. Lifting off from Oslo, you'll fly over the stunning white carpets of the Hallingskarvet mountain range and the Hardangerjøkulen glacier. From icy scenery to flowing water, you'll then pass Vøringsfossen – Norway's highest waterfall – and the beautiful Hardanger Fjord. On your return, you'll cross Folgefonna – one of Norway's largest glaciers – and Hardangervidda, Europe's highest mountain plateau.

WINGED BOOTS WISDOM

Three hours may seem like a long time up in the skies if you opt for the latter choice, so a stop at Hotel Ullensvang will break up the high flying. You'll be immersed in the fjords, but back on still ground this time, while you enjoy a well-earned drink.

Venue Details
In/Out: Outdoors

Duration: Up to 3 hours

Traveller Type: Adults, Couples, Families

Best for: Sightseeing, Adventure, Nature, Family Fun

Address: Oslo
Map & Address
Private return transfers from your accommodation in Oslo to the helicopter pad can be arranged.

Private return transfers from your accommodation in Oslo to the helicopter pad can be arranged.

Address: Oslo