0203 816 0985
Let's talk. We're open Mon-Sun 9am - 6pm
We're open Mon-Sun 9am - 6pm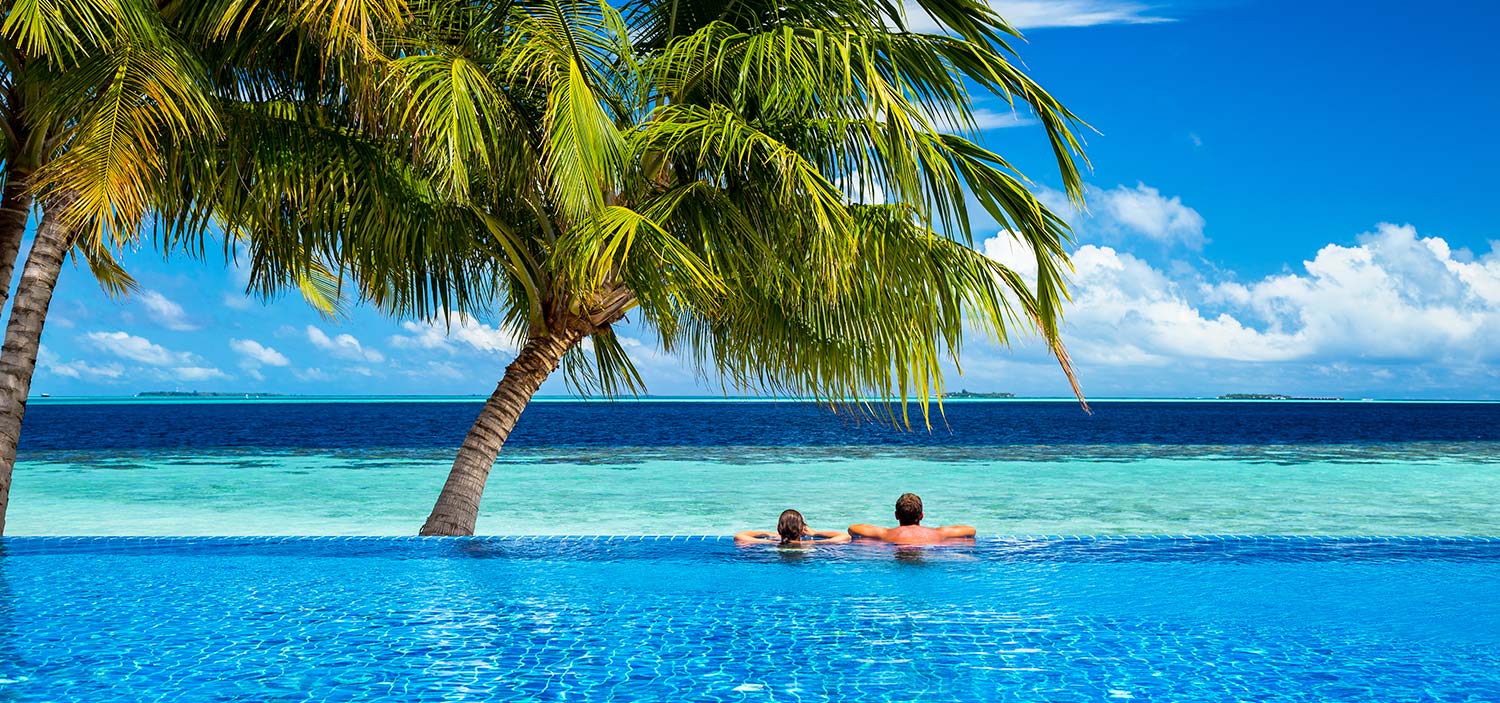 Relax on the Ile des deux cocos
Destination: Mauritius
In the dreamy Blue Bay Marine Park on the south-east coast of Mauritius, the haven of Ile des Deux Cocos (aka the Island of Coconuts) rises out of the ocean like a vision of earthly paradise. This truly unique land showcases the creations of nature and man working side by side in harmony, creating an oasis of luxurious relaxation fringed by clean white sandy beaches and calm turquoise waters. So, whether you want to stretch your legs with a meander along the shaded paths, get onboard with the laid-back lifestyle under a palm tree or explore the outstanding underwater world, this destination will provide an unforgettable experience.

If you choose to embark on a guided tour of the island, you'll have a world of fun activities and luxurious little extras awaiting you. When you reach the island by transfer boat (or if you prefer, by luxury yacht), many operators will have a full spread of authentic Mauritian cuisine awaiting you on the beautiful pearl-white beach. Take your time as you drink in the sights, sounds and tastes of tropical magnificence, with a cocktail in one hand and your sunglasses in the other.

Once you've eaten your fill and given yourself some time to digest, there is plenty to occupy the rest of your leisurely island hours. Why not walk through the areas stunning groves, or along the golden sands? Maybe you prefer to lie back and work on your tan? If you're a watersport fan, there will no doubt be diving and snorkelling equipment on hand to help you discover the enchanting world beneath the waves, where you might spot some Surgeonfish, Clownfish or even Butterfly fish.

After you've spent your day as you choose, you'll be taken back to the mainland and, if you time it just right, will be able to admire the world-famous Mauritian sunset from a prime position on the water.

WINGED BOOTS WISDOM

For a truly Instagram-worthy activity, why not take out a glass-bottomed boat while on the island and expel the Blue Bay marine park?
Venue Details
In/Out: Outdoors

Traveller Type: Adults, Couples

Best for: Unwind, Adventure, Food & Wine, Sightseeing

Address: Ile des deux cocos, Mauritius

Opening Times:
Varies depending on tour operator
Map & Address
Day trips to Ile des Deux Cocos start with a boat transfer from Mauritius south east coast at the Ile des Deux Cocos jetty, from which you'll have a short five-minute shuttle boat ride to your destination.

Day trips to Ile des Deux Cocos start with a boat transfer from Mauritius south east coast at the Ile des Deux Cocos jetty, from which you'll have a short five-minute shuttle boat ride to your destination.

Address: Ile des deux cocos, Mauritius
Opening Times:
Varies depending on tour operator