0203 816 0985
Let's talk. We're open Mon-Sun 9am - 6pm
We're open Mon-Sun 9am - 6pm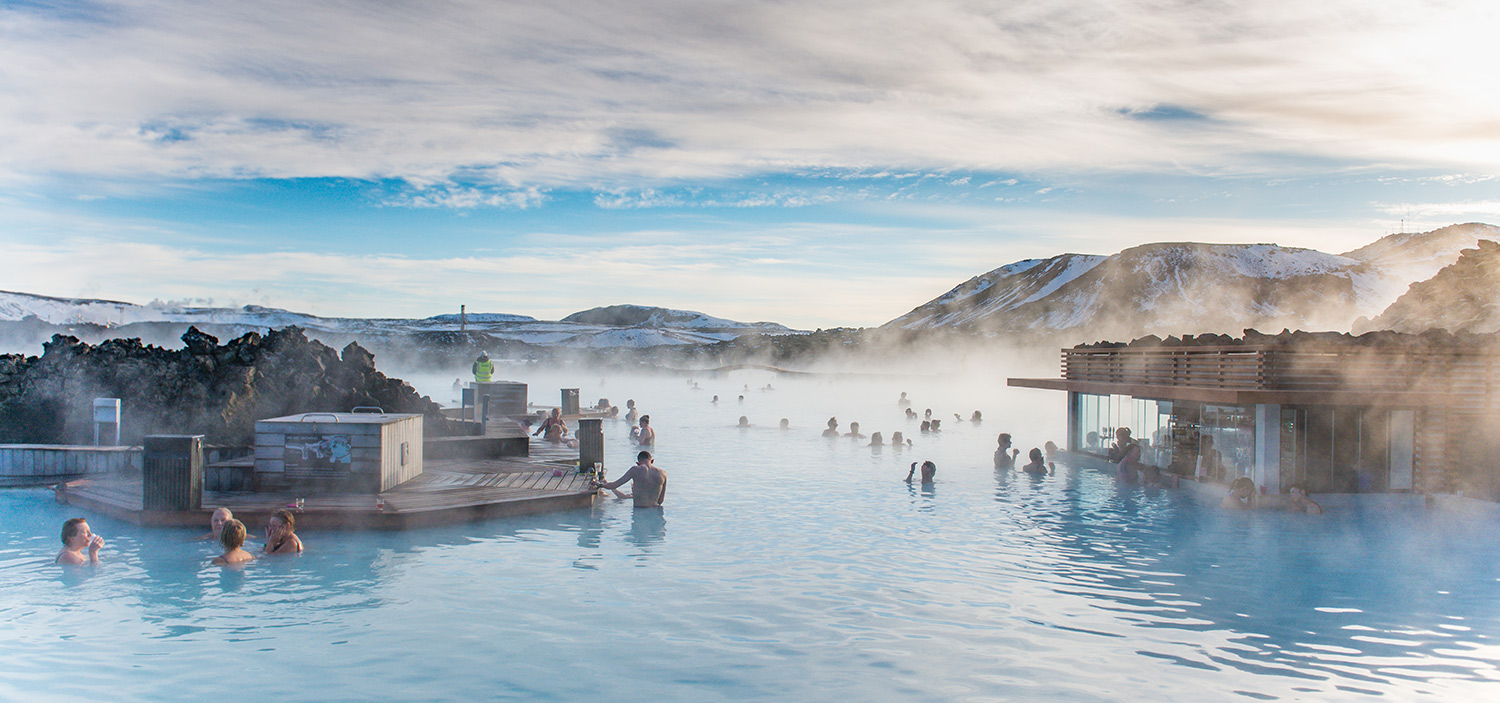 Float in the Blue Lagoon with premium entrance
Destination: Iceland
Spa seekers, look no further as this premium entrance experience at the Blue Lagoon is sure to go down a treat. A must on every traveller's Iceland bucket list, wellness is top of the agenda here. Premium entrance includes use of a bathrobe, towel and slippers as well as a drink of your choice at the swim-up bar. In other words, it's the ultimate TLC session. You also get a table restaurant complete with sparkling wine at LAVA Restaurant. One of the gourmet dining options at
The Retreat At Blue Lagoon
, here you can devour a feast of Icelandic delights in your robe.
As the mercury level rises to 39˚C, your relaxation levels will reach new heights. A soak in the waters is fantastic for the mind, body and soul. Made from a mixture of seawater and fresh water, the lagoon is very high in silica which helps to prevent premature skin aging and improve the skin's protective barrier. Not only that, but the antibacterial effect of the 100 percent natural silica helps to improve psoriasis and other skin conditions.
After arriving at the landmark, all that's left to do is relax. Great for sore shoulders and stiff muscles, put on your finest bathing suit and let the waters get to work. Mud masks are available should you want to really pamper yourself, too.
WINGED BOOTS WISDOM
Boosting blood circulation, reducing stress, promoting sleep and relieving pain… the benefits of natural hot springs are almost endless and Blue Lagoon has ranked number one on the Google Things To Do for Iceland.
Venue Details
In/Out: Outdoors

Duration: 7hrs approx

Traveller Type: Couples, Families

Best for: Unwind, Unwind

Address: Nauthólsvegur, Reykjavík, Iceland

Opening Times:
9am – 5pm
Map & Address
Hotel transfers are included with this premium package.

Hotel transfers are included with this premium package.

Address: Nauthólsvegur, Reykjavík, Iceland
Opening Times:
9am – 5pm