0203 816 0985
Let's talk. We're open Mon-Sun 9am - 6pm
We're open Mon-Sun 9am - 6pm
Sky-high Sipping at Café Gray Bar With Jack Leung
A high-class, five-star experience is guaranteed
In between the bustling streets of Wan Chai and the high-end designer stores in Pacific Place, The Upper House takes pride and joy, one of the many towering skyscrapers that make
Hong Kong
so iconic. 49 floors later and you're greeted by the main event. Gray by name but certainly not grey by nature, Café Gray Bar is a hub of vibrancy, a place to sample the city's most innovative cocktails and witness sky-high views stretching across Victoria Harbour that have to be seen to be believed. Hong Kong is a destination that doesn't do anything by halves and this stunning venue is certainly no exception. A high-class, five-star experience is guaranteed as soon as you step through the doors – from the plush interiors to the top-notch service – but the drinks menu is where this bar really shines. We caught up with expert mixologist, Jack Leung, for the ultimate lowdown on everything cocktail so if you love a fruity tipple then simply keep on reading…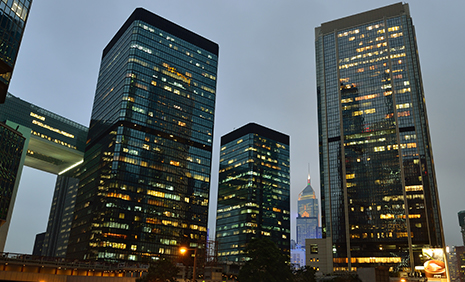 First Impressions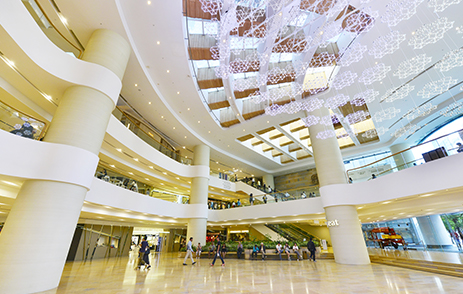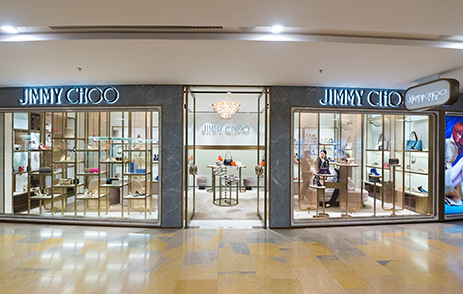 Getting to Café Gray Bar is an adventure in itself. Upon exiting the futuristic MTR station – the Hong Kong version of the underground – and descending upon one of the many exits, expect to be immersed in the pristine Pacific Place shopping mall. More like a museum of designer store fronts, you'll wander past the likes of Versace, Cartier and Jimmy Choo before taking the crystal-clear elevator to the top floor. The humid city air will greet you before making the short stroll across the walkway to the lobby of The Upper House, an elegant first impression of the hotel that will make you envious of the guests staying there. Be patient as the lift from the lobby to the 49th floor takes a while but trust us when we say that it's worth the wait. With a luxurious restaurant on one side and a modern bar on the other, the view directly in front of you is what will take your breath away. The expansive windows of the venue are illuminated by panoramic vistas of the glorious Victoria Harbour, so spectacular that it's reminiscent of a postcard image of Hong Kong. This is undoubtedly a perfect setting to sample some of Hong Kong's best cocktails that will send you dizzy with pleasure.
The Interview
Jack Leung, Mixologist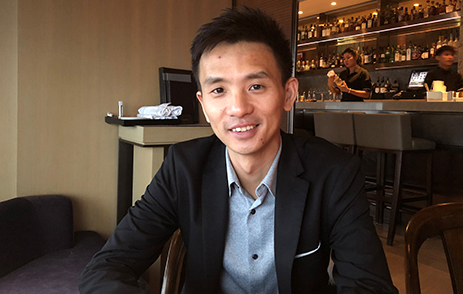 Jack Leung does it all. An expert mixologist by title, he also commandeers front of house, leads cocktail training and even assists in creating new and innovative recipes to be showcased on the Café Gray Bar menu. When it comes to cocktails, Jack believes that there are simply no limitations so we found exactly how far the art of mixology can go…

What's the most popular cocktail you serve at Cafe Gray Bar?

It would have to be the Lemongrass Deluxe. The reason why it's the most popular is because it's refreshing, very easy to drink and everyone loves the aromatic flavour of lemongrass despite it being an unusual ingredient. Also, the presentation of the cocktail is a big part of the attraction. It's served in a mini martini glass alongside a jug full of the remaining liquid which lies in a container of ice to keep it cold. The temperature of this cocktail is extremely important as cocktails - especially martinis - are designed to be sipped so the longer you nurse a drink, the warmer it becomes. The ice container prevents that, keeping it at the perfect temperature while also not making your drink watery as the ice melts.

What are the qualities of a perfect cocktail?

The ingredients are undoubtedly the most important component of a cocktail. Whether it be ice, the spirit or even fresh fruit, the better quality of your ingredients, the better your drink will taste. But the passion from your bartender will also determine how good a beverage is; mixology skills can be learnt but passion is from the heart and it can truly make all the difference in the world. Another key component is having the perfect balance between the sweetness and the acidity.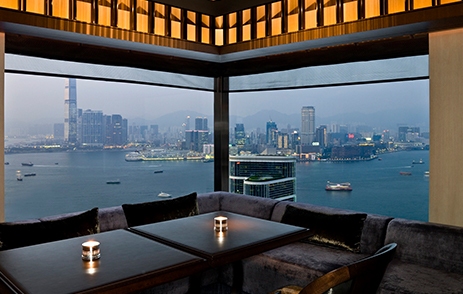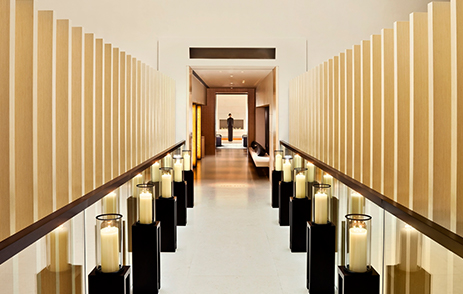 What's the most unusual drink request you've received?

Well! Hendrick's gin has recently arrived in Hong Kong so it's become a popular spirit choice among guests, served usually with tonic. A customer came in one day and requested Hendrick's so I asked him if he'd like it with tonic or perhaps in a cocktail to which he replied he wanted a Hendrick's martini - no problem. Then he said he wanted his martini infused with grounded red pepper. I asked him if he was sure and he insisted that that was the drink he wanted. So, I muddled the pepper, mixed it with gin, vermouth and ice when he told me not to double-strain the liquid and at my puzzled look he responded "I call this drink The Ashtray. Once you pour it into the glass you'll understand why." And understand I did! Drinks requests are one of my favourite parts of the job because guests have the ability to teach you something new and you can apply that knowledge to create new skills and exciting twists that you never thought to try before. Needless to say, I tried The Ashtray myself and despite the off-putting presentation, the spiciness of the pepper worked well with the smoothness of the gin and the cooling of the ice. I was pleasantly surprised!

What's your favourite cocktail to make?

I love to make martinis whether it be gin or vodka. When I first started learning the art of mixology roughly 10 years ago, I realised that it takes a lot of skill and experience to make the perfect martini despite its few ingredients. Luckily, I gained this experience quickly as it was a popular drink choice among the customers I was serving at the time. The beauty of the drink is in its simplicity - a spirit, vermouth and ice. But sometimes the simplest cocktails can secretly be the most complicated to create and are often hit and miss amongst bartenders. With the martini, the dilution of the ice and the volume of the vermouth and the spirit can be a difficult balance to perfect. But in my experience, once you've made the perfect martini you can officially call yourself a good bartender as it showcases your skills and ability to make an elegant and popular beverage.

What are your top tips for recreating the perfect cocktail at home?

At home, a full bar will most likely not be at your disposal so it's important to know what cocktail you like before you begin creating one. Also, the purpose of creating a cocktail will determine which one you make - whether it be for pure experimentation, a dinner party or a barbecue for example. I recommend starting off with a simple signature cocktail such as an Old Fashioned where you only require a few simple ingredients and the recipe is easily accessible online. From there, practice is key. Once you have the hang of making one beverage, expand your horizons by making ones slightly more complicated or even experiment by putting a fun twist on your favourite drinks. Experimentation and trial and error are essential in the cocktail-making process so my main top tip would be to not be afraid of trying new things. You never know what you might create!

When it comes to ingredients, I have the entirety of Hong Kong at my fingertips.
Which cocktail reminds you of being on holiday?
Mai tai is my ultimate summer cocktail. It's such a classic tropical drink that just reminds me of summer and sunshine. Whether it's made with white rum or dark rum, I love the flavour of the fresh lime juice and the Cointreau and it's usually served with a sprig of mint and a wedge of lime. It's so refreshing and it's just the perfect way to cool down on a hot day and it's so easy to drink. Even the fact that rum is made from sugarcane creates the perfect combination of sweet and smoky that's balanced out from the acidity of the lime and it originates from tropical regions that immediately evoke an image of lying on a beach.

Do you have any secret or unusual ingredients you use in your cocktails for added flavour?
When it comes to ingredients, I have the entirety of Hong Kong at my fingertips. I like to explore the local wet markets and one-of-a-kind shops to find something both fresh and also not easily accessible. Another thing I love to do is go to the Cafe Gray kitchen and chat to the chef to persuade him to try any new ingredients he might be working with that I can incorporate into drinks. Or I even ask for a cooking lesson just to see the skills and cooking techniques behind creating particular dishes or sauces that I can translate to the beverages I create. So, my secret ingredients can differ from day to day but it's usually something fresh and delicious!

If you had a full bar at your disposal, what drink would you create for yourself and why?
Although I make a lot of cocktails and I love the hard work and passion that goes into creating one, when it comes to my own personal taste I love to keep it simple. Whiskey is usually my go-to, especially ones that are rarer rather than your normal Jack Daniels - and the older the better. The ageing process of the spirit fascinates me so I love to compare a few different brands to see the difference in taste and smoothness. I can drink it either neat or on the rocks and sometimes add a little bit of water to dilute the strength - it depends on how I feel.

Recommended

itineraries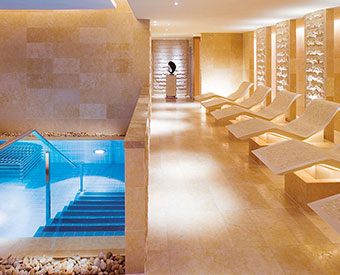 Itinerary
Hong Kong Island
4 nights from £2,199 pp inc flights
4 nights
from £2,199 pp inc flights
International flights
4 Nights accommodation
4 x Breakfast
2 x Excursions
4 nights
from £2,199 pp inc flights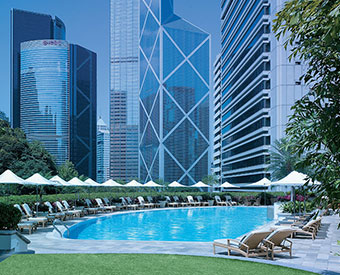 Itinerary
Hong Kong Island
5 nights from £2,099 pp inc flights
5 nights
from £2,099 pp inc flights
International flights
5 Nights accommodation
5 x Breakfast
3 x Excursions
5 nights
from £2,099 pp inc flights
The Experience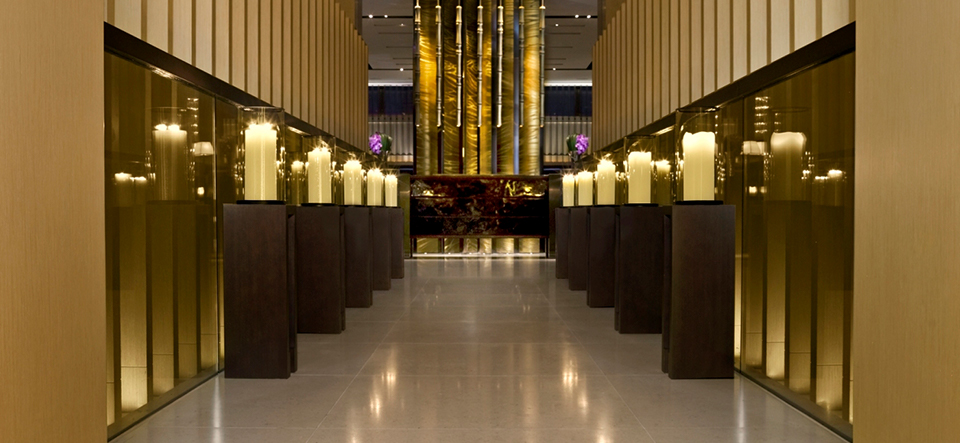 Here's what Ashleigh Simmons, one of our content writers, had to say when she visited the incredible Café Gray Bar…
I snapped out of my dream-like trance of pure awe at the view fast enough to be greeted by mixologist Jack Leung, who with a warm smile led me to a table at the perimeter of the bar, so close to the view that if I leaned too close to the window, a parachute would be necessary. I perused the cocktail menu and asked Jack what he recommended and without hesitation he responded with the Earl Gray Martini, a clever twist on the venue's name while incorporating the classic British tea. His second suggestion was the Lemongrass Deluxe which includes gin, fresh lemongrass, elderflower and apple which is the drink I opted for – I wasn't disappointed. The way this concoction is served let alone tastes is something special; a mini martini glass flourished with a piece of lemongrass was brought to my table beside a jug of the liquid which was encased in an icy chrome cylinder to keep the drink cold. Jack let me know that temperature when it comes to cocktails is everything and that if it gets too warm, the flavour begins to change. It's all in the details at Café Gray Bar!
After I had my fill of the Lemongrass Deluxe, I sampled a few bar snacks but these weren't your average ready salted crisps and stale cashews – it is Hong Kong after all. I opted for thick-cut polenta fries served with a tomato sauce that knocks Heinz way out of the park alongside grilled chicken satay scattered with vibrant chillies and a curry peanut sauce. But the real star of the show had to be the pulled barbecue duck buns which I can only describe as morsels of pure paradise. The soft bao buns were pillowy and cloud-like and filled with juicy duck, brilliantly contrasted by the crunchy crushed peanuts and the crispy pork belly and rounded off with a subtle zing of pickle. With my stomach full and my taste buds more than satisfied, I fancied a change of tipple so after perusing the signature cocktail section of the menu once more, I settled on the Hong Kong Highball. Served long, ice-cold and with an array of summery colours, this drink showcased vodka, blackcurrant, ginger, lemon and pomegranate finished off with a generous splash of champagne. The vibrant lemon zest garnish was a match made in heaven in combination with the hint of ginger while the bubbles from the champagne gave the drink a sense of excitement. Just after one sip, I knew I had tasted something truly spectacular.
The views, the drinks, the food – Café Gray Bar has all that and so much more. A chilled yet bustling ambience seemed to be a microcosm of the city whereby Hong Kong is fast-paced but somehow still beautifully peaceful. The excellent staff reflect this as well by being quick, precise, friendly and efficient. As well as Jack Leung and Lili Chu – The Upper House's assistant communications manager – every team member truly couldn't do enough – did I mention that when I casually dropped in conversation that grapes were my favourite fruit, I was brought along a martini glass of red and green grapes on a bed of crushed ice? Small details like this are what make every visitor truly welcome here whether they're guests at The Upper House or tourists wanting to get an eyeful of the Victoria Harbour vistas. I recommend visiting the bar just before sunset to capture the magic of the skyscrapers kissing the pink and orange backdrop while the natural light slowly fades and the city beams take over to illuminate the sky.
Can't wait to begin your Hong Kong experience? Our personal travel managers are ready and waiting to organise your trip so simply call 0203 816 0985 and you'll be jetting off in no time! Oh, and of course your getaway wouldn't be complete without a visit to Café Gray Bar. Click
here
to find out more.
Share with someone you'd love to travel with

Ashleigh Simmons
Ashleigh Simmons is a Content Writer
Recommended Itineraries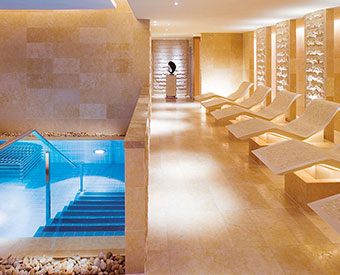 Itinerary
Hong Kong Island
4 nights from £2,199 pp inc flights
4 nights
from £2,199 pp inc flights
International flights
4 Nights accommodation
4 x Breakfast
2 x Excursions
4 nights
from £2,199 pp inc flights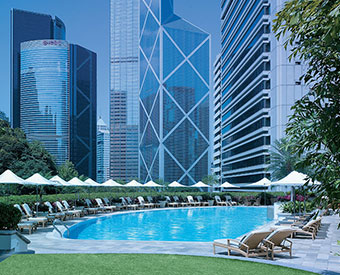 Itinerary
Hong Kong Island
5 nights from £2,099 pp inc flights
5 nights
from £2,099 pp inc flights
International flights
5 Nights accommodation
5 x Breakfast
3 x Excursions
5 nights
from £2,099 pp inc flights
Recommended Things To Do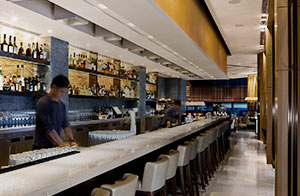 Food & Wine
Listen to the smooth tones of a Jazz or house band as you sip on sublime cocktails at Café Gray Bar in Hong Kong. With 14 metres of space, the bar is elegantly spacious but comprises velvet and leather booth ideal for couples and intimate evenings. The muted vibrancy of the venue creates a slick atmosphere of effortless style and luxurio...