0203 816 0985
Let's talk. We're open Mon-Sun 9am - 6pm
We're open Mon-Sun 9am - 6pm
5 Travel Destinations For 2020 We Bet You Haven't Thought Of
Every year brings a wave of travel trends, whether that's due to a big sporting event, a luxury hotel opening or a new airline route… and we've analysed the data to forecast our top seven destinations. From Africa through to the Nordics, we've scoured the globe on the hunt for our top picks to ensure you've got your finger on the travel pulse. With a destination that'll suit every season, your 2020 travel plans are sorted – all you'll need to do is pack your suitcase. To book or for more information be sure to call our expert team of personal travel managers on 0203 816 0985.

Istanbul, Turkey

Thanks to its new airport – the biggest in the world spanning 813-million-square-feet – Istanbul is easier to visit than ever before so why not make 2020 the year you explore Turkey's largest city? A melting pot of culture, historical sites are sprinkled throughout from ornate palaces through to mosques that pierce the skyline. Spread across two continents, sandwiched next to Bulgaria and Greece and split across Europe and Asia, Istanbul's geographical diversity is certainly evident in its charm. Separated by the Bosphorus Strait, we highly recommend a boat cruise to see the beauty of the city from the water.

Four Seasons Hotel Istanbul At The Bosphorus

A restored 19th-century Ottoman palace is the perfect host for your stay in Istanbul. Team this with Four Season's unparalleled service and the warm Turkish hospitality and you have Four Seasons Hotel Istanbul At The Bosphorus. Rooms are spacious and comfortable, the ideal haven after a day of sightseeing. However, if you want to truly unwind, head to the spa where traditional hammam treatments are top of the menu… closely followed by a choice of relaxing facials and massages. The outdoor pool is lined by loungers, red umbrellas and deluxe cabanas and maximises the Bosphorus water views. To discover more, call our team of personal travel managers on 0203 816 0985.

Positano, Italy

Where colourful hotels, boutiques and restaurants climb the cliffs overlooking the yacht speckled Tyrrhenian Sea, Positano on Italy's scenic Amalfi Coast has had a recent resurgence – and with just one glance at that view it's easy to see why! A typical Italian seaside town but with the suave similar to that of the South of France, Positano is where style and sea meet. No trip would be complete without a boat adventure, and the neighbouring isle of Capri is the perfect spot to visit. Or for a shorter trip, visit The famous sea cave, The Blue Grotto.

Le Sirenuse

A favourite of soon-to-be ex royal Meghan Markle, Le Sirenuse boasts all the charm of Italy packaged up into a 58-room family-run boutique hotel. Rooms and suites are traditionally decorated with terrific tile floors, pretty terraces that overlook the cliffs and comfortable furnishings. However, the hotel's crown goes to its terrace swimming pool. Surrounded by lemon trees and inviting sunbeds, this is Positano's little corner of peace where the only thing to do here is relax. Do you still need a little help unwinding? Head to the spa and work your way through its menu of trance-inducing treatments. To discover more, click here.

Oman, Middle East

The Middle East's antidote to glittery Dubai and its evolving skyline and never-ending list of world firsts, Oman is a window into this corner of the world's ancient soul… and its mountains is the core. Of course, its capital Muscat is where the heart of the city beats – where the scent of frankincense navigates its way around narrow alleys; stalls pop up out of nowhere and around a nondescript corner you'll find yourself in the midst of a labyrinth where carpets, spices and jewellery are all for sale. But, for breath-taking scenery and a real sense of place, the mountains are calling. Here you can soak in a private plunge pool, hike, rock climb and enjoy the stillness of Oman.

Anantara Al Jabal Al Akhdar Resort

Two-hours drive from Muscat located on the Green Mountain, Anantara Al Jabal Al Akhdar Resort is one of the world's highest luxury resorts. Offering dramatic canyon views – and a private balcony with each accommodation to enjoy them from – here you can completely unwind in the spa thanks to its extensive wellness offerings. Reap the high-altitude health benefits on a detox retreat, discover your fitness peak on a 'movement' programme or simply check yourself into the spa for a good ol' fashioned sauna and white fluffy robe. Oh, and you can't stay at this hotel without taking advantage of the 'Dining by Design' service where you can enjoy a private menu on the canyon's edge prepared by a personal chef and served by your own butler. To discover more, click here.

Rwanda, Africa

This East-African country was tipped to be one of the top emerging destinations for 2017 in the Wanderlus Reader Travel Awards, and it's easy to see why. It's experiential travel at its very best with National Parks home to colonies of native animals, but topping the must see animal watch list is the fiercely endangered mountain gorilla – and with this new hotel, this is top of the agenda.

One&Only Gorilla's Nest

Newly opened, One&Only has added to its African portfolio with a second property in the foothills of the Virunga Volcano Range. Here, you can enjoy a once-in-a-lifetime experience and up-close encounter with the endangered mountain gorillas found only in this part of the world. A range of experiences are available including scenic hikes such as the ascent to Crater Lake as well as cave exploring, plus golden monkey tracking. But don't think this trip is all about being active and embracing nature... although when in this corner of the world both should be very high on your list of priorities. But to offer a little balance, One&Only Gorilla's Nest has you covered with exceptional dining, comfortable rooms and a sensual spa… all with spectacular views of the luscious jungle scape, of course.

Sweden, Europe

There's no denying that The Nordics are taking the crown as one of the most talked about regions to visit in 2019, a trend we predict will follow into 2020 with Sweden a great option for all seasons. Sure, Iceland and Finland are fantastic for snow escapes with design hotels and Finnish Lapland to enjoy, but the land of Ikea and delicious meatballs certainly shouldn't be overlooked. Away from the winter months, Sweden has a surprisingly warm summer with July its hottest month to visit with averages of 13 – 17°C. Comprising 221,800 islands in total, water is pivotal to Sweden's charm – nine percent of the country constitutes lakes – so kayaking and other native water activities are in abundance when the sun shines.

Arctic Bath

Welcoming guests since January, Arctic Bath is an oasis of wellness and design. Situated under the Northern Lights in the winter and the midnight sun during the summer months, this unique hotel alternates between floating on Yule River and being frozen to it… depending on the season. Based on the idea of a floating sauna and incorporating the Lake's history of transportation, Arctic Bath has taken this design concept one step further with a selection of cabins both on water and on land. Going hand-in-hand with its astounding design is its approach to wellness that flows from the spa through to the restaurant where smoothies and balanced meals are available.

To discover more call our personal travel managers on 0203 816 0985 or submit an online enquiry here.
Share with someone you'd love to travel with

Lauren Godfrey
Lauren Godfrey is a Marketing Manager
Recommended Properties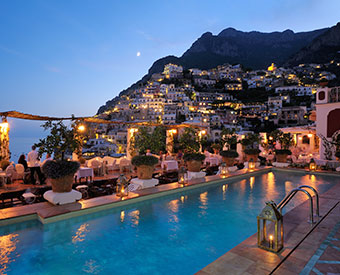 Hotel
3 nights from £1,200 pp inc flights
Best for:Beach, Couples, Family
Located in the picturesque town of Positano 
Wonderful traditional décor can be found throughout every room and suite 
Fantastic leisure facilities including a spa, boat excursions and Pilates
Best for: Beach, Couples, Family
Style: System.Collections.Generic.List`1[System.String]
3 nights from £1,200 pp inc flights
To book or customise this trip call us on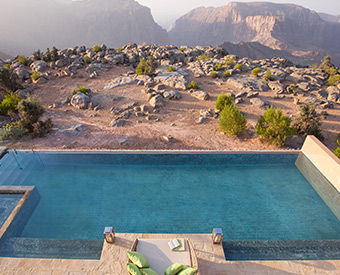 Hotel
3 nights from £775 pp inc flights
Best for:Adventure, Couples, Family
Enjoy a secluded getaway with nothing but mountainous scenes to take in
Accommodation is luxe and large enough for couples, families and larger groups
Boredom is a thing of the past here due to the vast leisure facilities and experiences on offer
Best for: Adventure, Couples, Family
Style: System.Collections.Generic.List`1[System.String]
3 nights from £775 pp inc flights
To book or customise this trip call us on