0203 816 0985
Let's talk. We're open Mon-Fri 9am - 6pm
We're open Mon-Fri 9am - 6pm

33 things we bet you didn't know about Las Vegas
1. Six of the top 10 largest hotels (by number of rooms) in the world are found in Las Vegas. The Venetian takes number two while MGM Grand stands proud at number three and The Wynn and Encore are currently clocking in at number seven.
2. The Las Vegas Strip is the brightest place on Earth when looked at from space.
3. More than 85 films have been set in Las Vegas since 1952.
4. The Las Vegas Strip is 4.2 miles long. That's 61,597 football fields!
5. Las Vegas has a 'black book' that is a list of people banned from entering any casino in the city.
6. The first Las Vegas casino to be built on the 'strip' was El Rancho Vegas which opened on 3rd April 1941. The casino was destroyed in a fire after almost 20 years in 1960.
7. The Luxor hotel's recreation of the Great Sphinx of Giza stands at 101 feet tall, which is larger than the original.
8. There's around one operating slot machine for every eight residents of Las Vegas.

9. On average, there are more than 300 weddings per day in Las Vegas.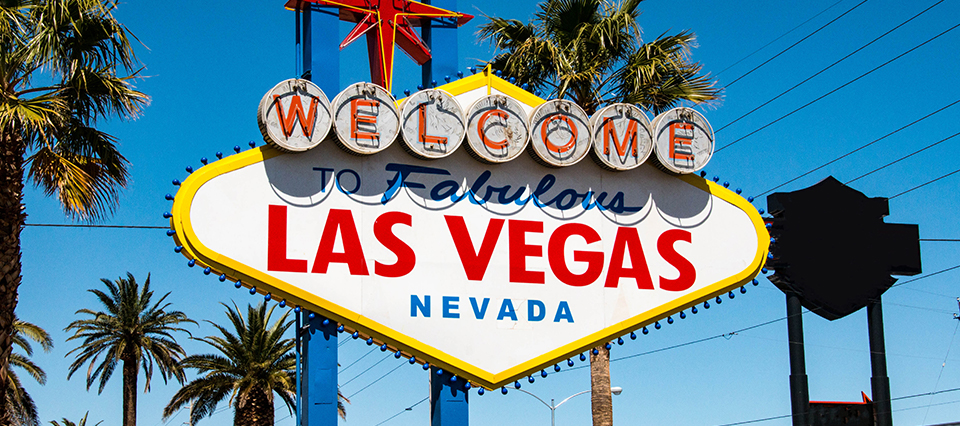 10. Part of the Las Vegas strip is not actually in the city. Part of the party road falls into the neighbouring town of Paradise… how ironic.
11. According to
LVCA Clark County Lodging Inventory Summary (June 2017)
there are 132,162 rooms in 162 hotels. That means that to stay in every single hotel room, you'd have to stay in Las Vegas for 362 years, staying in a different room every night.
12. The Luxor Light Beam is arguably the brightest beam on Earth and is said to be visible from as far as 100 miles away.
13.
An estimated 1,000 people live in Las Vegas' underground labyrinth of tunnels
.
14. At 1,149 feet, the Stratosphere is the tallest observation tower in the US.
15. The vision of Las Vegas was crafter by mobster Bugsy Siegel who opened the Flamingo in 1946. Throughout the 50s and 60s other mobsters, backed by respectable investors such as Wall Street banks, helped build 'the strip' with hotels such as The Sahara, The Sands, The New Frontier and The Riviera. Tourists flocked to the city of sin, lured in by performances from Frank Sinatra, Dean Martin and Elvis Presley.
16.
More than 42 million people visit Las Vegas each year.
17. Las Vegas for born out of America's railway boom however you cannot reach Las Vegas by train.
18. In 2004, a British man risked it all on roulette… and won.
Ashley Revell sold everything he owned
and bet $135,300 on red, and walked away with $270,600 when the ball landed on red seven. He immediately tipped the dealer $600 before making a swift exit.
19. More than 22,000 conventions are held in Las Vegas every year.
20. Las Vegas casinos do not have any clocks or windows to help visitors lose track of time.
21. Despite legalising gambling in the thirties, the sale of lottery tickets is still prohibited in the state of Nevada.
Recommended

itineraries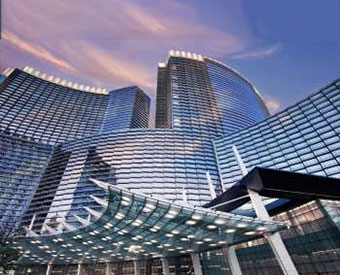 Itinerary
Las Vegas+Aruba
13 nights from £2999 pp inc flights
13 nights
from £2999 pp inc flights
International flights
13 Nights accommodation
2 x Excursions
Best for: Business, City, Couples
13 nights
from £2999 pp inc flights
To book or customise this itinerary call us on
Itinerary
Las Vegas+Jamaica
14 nights from £3999 pp inc flights
14 nights
from £3999 pp inc flights
International flights
14 Nights accommodation
10 x Breakfast
3 x Excursions
Best for: Business, City, Couples
14 nights
from £3999 pp inc flights
To book or customise this itinerary call us on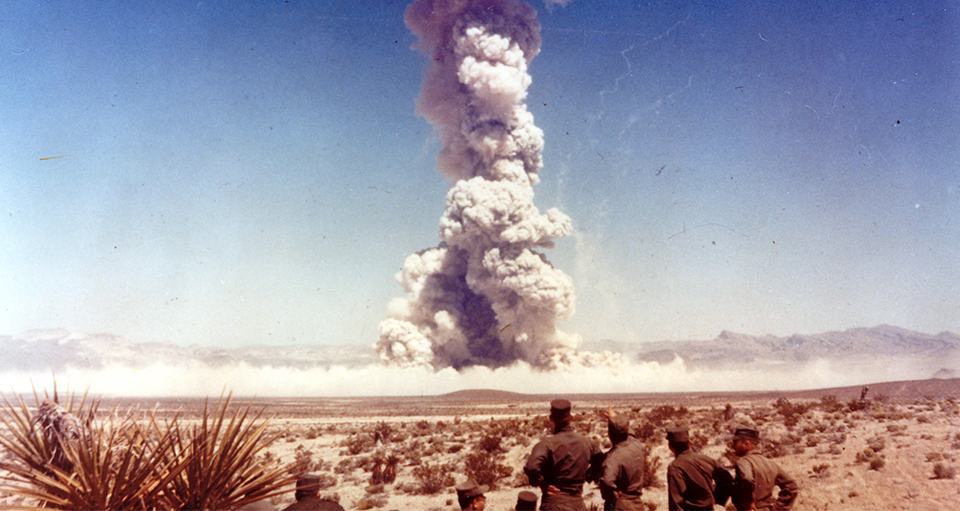 22. In the 1950s, Las Vegas visitors could watch atomic bomb tests in the desert.
23. Michael Jackson planned to build a 50-foot robot replica of himself to moon walk across the Vegas dessert as well as a hotel in 2007 to promote his residency.
24. McCarran International Airport is the eighth busiest airport in the United States and North America.
25. Las Vegas is home to the world's tallest ferris wheel which stands at 550 feet tall however once the Dubai Eye opens it will soon drop to the second largest in the world.
26. The Lion outside if the MGM Grand tips the scales at 50 tonnes.
27.
Denny's on Fremont Street offers a Wedding Package
that costs a mere $199. This includes the use of the chapel, a wedding officiant, use of the photo booth, a silk bouquet and boutonniere (in a selection of four colours), a pancake wedding cake, champagne toast, two wedding T-shirts and two breakfasts.
28. Girard B Henderson, was so concerned by the effects of the Cold War that he built his own
luxurious shelter 26-feet under his Las Vegas home
. The over-the-top bunker comprises a swimming pool, a sauna, a garden with fountains and waterfalls, a mini-golf course and a barbeque as well as a two-storey suburban house decked in typical 60s décor. The businessman lived in his underground house until his death in 1983.
29. Slot machines apparently take in
more than 60 percent of a casino's earnings
even though video slot machines are required to pay out at least 75 percent on average.
30. Liberace was rumoured to be earning $300,000 a week for his residency in Las Vegas Hilton during the 1970s and 1980s.
31. There are more than 15,000 miles of neon tubing in the city.
32. Founder and CEO of FedEx,
Frederick W Smith, saved his company by gambling in Las Vegas
. In 1971 he took FedEx's last $5,000 to Sin City and turned it into $27,000 while gambling on blackjack – just enough for the company to stay in operation for another week.33. The Luxor's electricity bill is more than $50 per day.
Share with someone you'd love to travel with

Lauren Godfrey
Lauren Godfrey is a Marketing Manager