0203 816 0985
Let's talk. We're open Mon-Sun 9am - 6pm
We're open Mon-Sun 9am - 6pm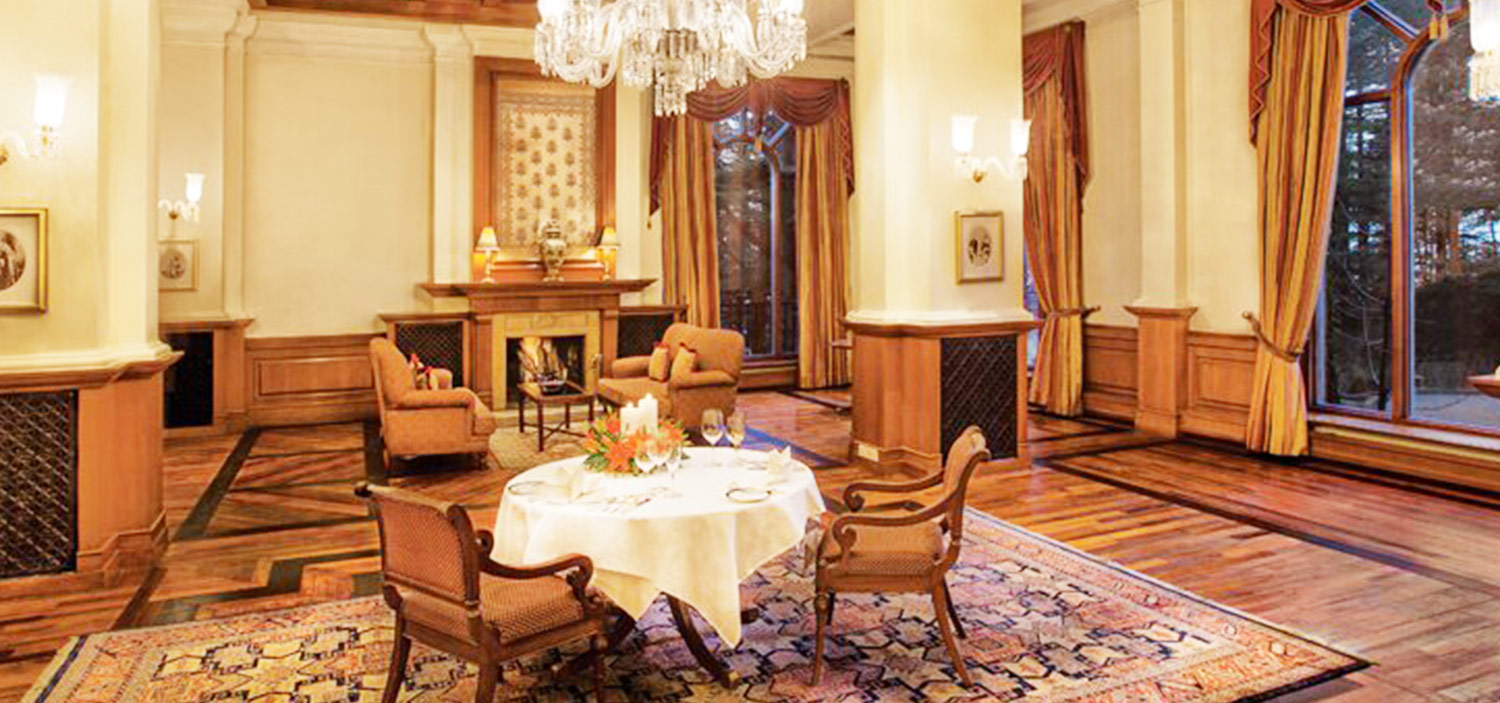 Tuck in to dinner and views in a hillside gazebo
Destination: India
The ultimate romantic experience awaits you. Gain some brownie points as you treat your significant other to a moonlight dinner with spectacular views, superb cuisine and an atmosphere that is truly unforgettable.
Wildflower Hall is nestled in the iconic Himalayas, high above sea level and set amongst 23-acres of glorious greenery, pine trees and cedar forests. Here, you'll find a stunning gazebo where you'll spend the evening being wined and dined surrounded by the beauty of Mother Nature.
Your five-course gourmet meal is cooked right in front of your eyes by a brilliant chef in the open air, allowing you to see all the fantastic ingredients and flavours being put in your dishes. Your plates are then served up by your personal waiter – the ultimate experience from start to finish.
WINGED BOOTS WISDOM
Reservations made in advance are essential in order to avoid disappointment and can be made via phone or email. Any dietary requirements should be made known at the time of booking.
Venue Details
In/Out: Outdoors

Duration: 2 hours

Traveller Type: Adults, Couples

Best for: Food & Wine, Unwind

Address: Wildflower Hall, Shimla Kufri Highway, Chharabra, Shimla, Himachal Pradesh 171012, India
Map & Address
Wildflower Hall is roughly 45-minutes by car from Shimla, the capital of Himachal Pradesh and a 90-minute drive from Shimla Airport.

Wildflower Hall is roughly 45-minutes by car from Shimla, the capital of Himachal Pradesh and a 90-minute drive from Shimla Airport.

Address: Wildflower Hall, Shimla Kufri Highway, Chharabra, Shimla, Himachal Pradesh 171012, India