0203 816 0985
Let's talk. We're open Mon-Fri 9am - 6pm
We're open Mon-Fri 9am - 6pm

The Top 13 Books To Pack In Your Suitcase
Whether you need something to read on the plane or you simply want to delve into a good book while relaxing poolside, these top picks are sure to be the first thing you put into your suitcase. From
New York City
and
New Zealand
to
Edinburgh
and
Jamaica
, we've highlighted some of the best destinations in some of the world's most loved classics that are sure to inspire your next trip. If that wasn't enough, we've also compiled a list of some of this year's hottest releases to please all bookworms, from adults to toddlers.
Recommended

Properties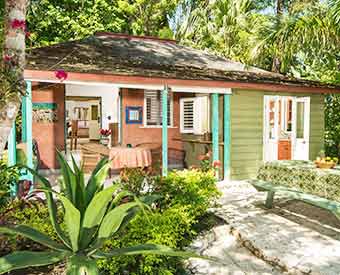 Hotel
7 nights from £2050 pp inc flights
Best for:Beach, Couples, Family
Guests can stay in Ian Fleming's very own 1950's five-bedroom cottage 
Less than a 10-minute drive from Ian Fleming International Airport 
Unique activities such as bird watching and sunset yoga
Best for: Beach, Couples, Family
Style: System.Collections.Generic.List`1[System.String]
7 nights from £2050 pp inc flights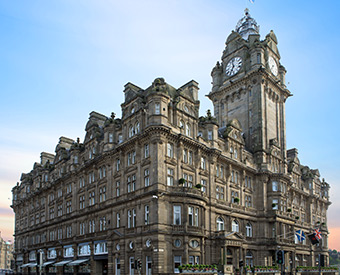 Hotel
3 nights from £675 pp inc flights
Best for:Business, Christmas, City
Prime city location, ideal for exploring Scotland's historical and cultural landmarks 
Luxurious hotel boasting elegant rooms and spacious suites offering amazing views  
A scrumptious afternoon tea, healthy spa menu, on-site restaurants and two fabulous bars
Best for: Business, Christmas, City
Style: System.Collections.Generic.List`1[System.String]
3 nights from £675 pp inc flights
New York City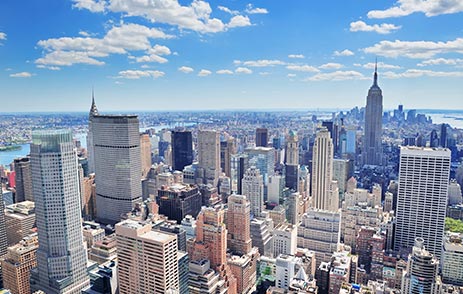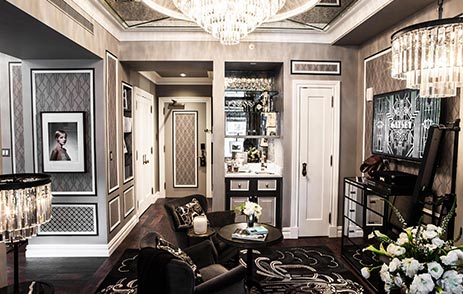 The Great Gatsby by F. Scott Fitzgerald

£9.99, Waterstones (waterstones.com)
The beloved classic that turns the American Dream on its head,
The Great Gatsby
by F. Scott Fitzgerald is an absolute must if you're travelling to
New York City
. Told through the eyes of Nick Carraway, Jay Gatsby's Long Island neighbour in the 1920s, it's a tale of tragedy, partying and more symbolism and imagery then you'll be able to process. If you've fallen in love with the book, make sure to see if the in-flight entertainment has the film adaptation starring Leonardo DiCaprio, and you're set for an enchanting plane ride to the Big Apple.
From the page to real life:
If you're after the real Gatsby experience, book a stay at The Plaza New York which was where one of the most iconic scenes was set. The Fitzgerald Suite boasts a stunning design, with much of the furniture looking like it came straight from the 1920s. What's more, the rooms and suites were designed by Academy Award® winner Catherine Martin and there are countless details in regards to Fitzgerald's life with bookshelves filled with his beloved works, just in case you fancy some bedtime reading.
New Zealand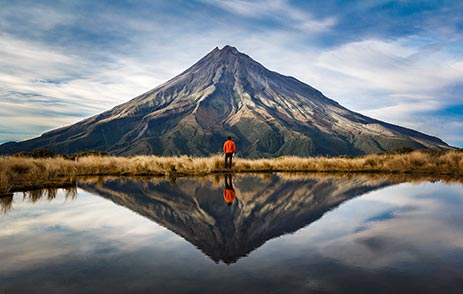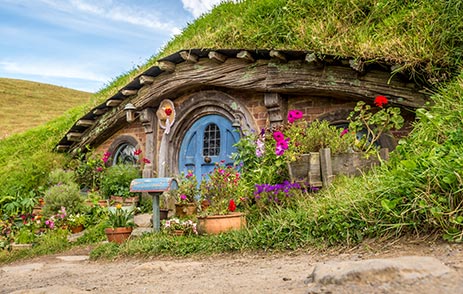 The Lord of The Rings Series by J.R.R. Tolkien

£35, Waterstones (waterstones.com)
The Lord of the Rings
trilogy has made avid readers and fantasists want to escape to Middle Earth since it was originally published in 1954. Starting off with humble beginnings in the hobbit land of the Shire, the books take you on an incredible journey during the time of The War of the Ring through the eyes of its many characters. The primary villain is the Dark Lord Sauron of Mordor who created the One Ring which in turn controls the other Rings of Power and those who wore them.
The trilogy is just as famous for its cinematic qualities too. with
New Zealand
being home to many of the shooting locations that can be seen in the films. The destination
boasts a varied environment that ranges from rolling hills and stunning mountains to glorious beaches and even an active volcano. It's the perfect place for some exploration while intermittently reading this beloved classic, and you'll feel like you're embarking on a similar adventure.
From the page to real life:
A
Hobbiton movie set tour
is an absolute must if you're a Tolkein enthusiast. Guiding you through the heart of the town of Matamata, there's 12 acres of magic to explore with the Hobbit Holes, The Mill and The Green Dragon Inn just the tip of the iceberg when it comes to the iconic landmarks you'll be able to relish. Once finished, make sure to head for a meal at The Shire' Rest Café. Coffees, sandwiches and a range of eclectic dishes are all on the menu with the venue acting as the perfect pitstop after a day of exploration. Now, that's what we're Tolkein about.
Jamaica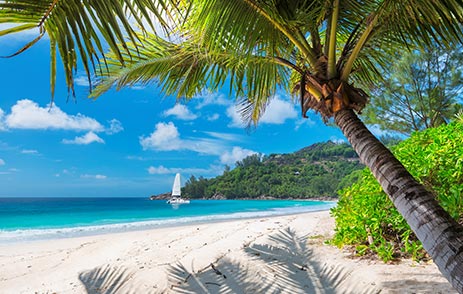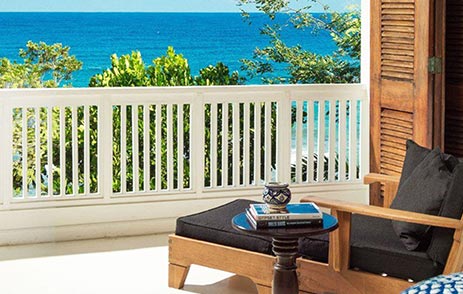 Dr. No by Ian Fleming

£8.99, Waterstones (waterstones.com)
Dr. No
by Ian Fleming is the sixth novel in the James Bond series. Starting where the last book finished off, the elusive spy is recovering from a poison injection and sent to
Jamaica
to rest, recover and complete an assignment regarding the disappearance of the head of the Jamaican MI6 station. Along with the help of old friend Quarrel and the bombshell Honey Ryder, it's a shaken not stirred tale of beaches, shell-hunting and plenty of typical Bond action. You're sure to be hooked from the moment you finish the first page.
From the page to real life:
Ian Fleming wrote
Dr. No
amongst many other Bond novels at his
GoldenEye
estate in Jamaica. Now, the venue operates as a hotel and is brilliant for travellers who want the quintessential 007 experience. You can expect to be surrounded by picture-perfect scenes of the Caribbean island, complete with towering palm trees, lush foliage and gorgeous sands. The hotel itself features an amazing restaurant, bar and leisure facilities along with brilliant and secluded accommodation that will make you feel like you've escaped to a castaway paradise.
Edinburgh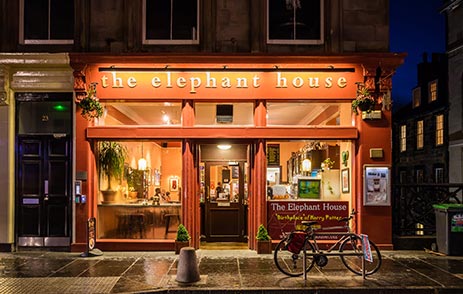 Harry Potter by JK Rowling

£49.99, Waterstones (waterstones.com)
With more than 400 million copies sold, you'd have to be living under a rock not to have heard of the
Harry Potter
series. The beloved boy wizard has become a cult classic both in book form and the film versions since the novel
Harry Potter and the Philosopher's Stone
was released in 1997, and has made author J.K Rowling into a household name. Chronicling The Boy Who Lived's adventures during his school life at Hogwarts School of Witchcraft and Wizardry, the books have encapsulated countless generations with their lovable characters, its twists and turns at every moment, and the hope that your Hogwarts letter simply got lost in the post.
From the page to real life:
Edinburgh was the birthplace of the
Harry Potter
series. All of the books were written in the Scottish capital and there are countless cafés that you can head to for a dose of inspiration with your coffee and cake.
The Elephant House
is just one of these and was where Rowling wrote
Harry Potter and the Chamber of Secrets
and
Harry Potter and the Prisoner of Azkaban
, the second and third novels in the series. As well as large portions of good food and graffitied toilets full of messages from fellow fans, you can expect to be surrounded with the magic of Harry Potter as soon as you step over the threshold.
For an additional element of luxury, book a stay at the
Balmoral Hotel
. Room 552 was where J.K Rowling finished the seventh and final book,
Harry Potter and the Deathly Hallows
.' Upon completion, the author scribbled on an Hermes bust, "J.K Rowling finished writing
Harry Potter and the Deathly Hallows
in this room (552) on 11th Jan 2007." It's now on proud display behind glass in the suite which has now been renamed to honour the author.
Paris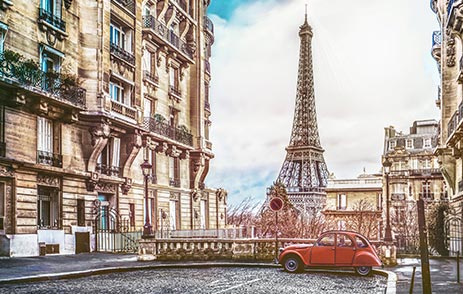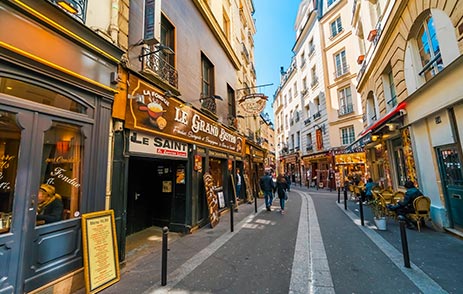 The Three Musketeers by Alexandere Dumas

£10.99, Waterstones (waterstones.com)
Written in 1844 by Alexandre Dumas,
The Three Musketeers
is sure to make you fall in love with Paris. The book recounts the adventures of lead character D'Artagnan who is on a quest to retrieve the Queen Anne of Austria's two missing diamond studs. Along with the help of musketeers Aramis, Porthos and Athos, D'Artagnan succeeds but it's a nail-biting ride from the French capital to London. Going through the town of Chantilly and the cathedral city of Beauvais, it's an adventure that isn't to be missed out on. Why not plan a French road trip from the capital following the same journey as D'Artagnan and Co? Although, we bet your journey will be a lot quicker and certainly more comfortable.
From the page to real life:
A Musketeer walking tour is sure to make you see
Paris
in a whole new light. Wander through the streets of the Latin Quarter and the Saint-Germain-en-Laye commune, and discover exactly what life was like in the 1600s, the time that the book was set. Pastry and chocolate shops are on call for times when you're feeling peckish which is most definitely needed before your fencing lesson that's included with this tour. The experience takes place in the oldest armoury in Paris and you'll get the chance to use real weapons as you practise the noble French sport. Finish off proceedings with dinner at the two Michelin-starred
Le Relais Louis XIV
. This traditional eatery boasts a menu full to the brim with signature dishes and authentic French cuisine that's sure to go down a treat.
London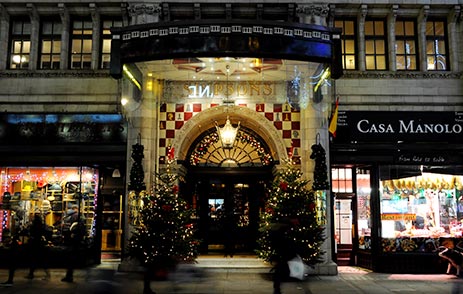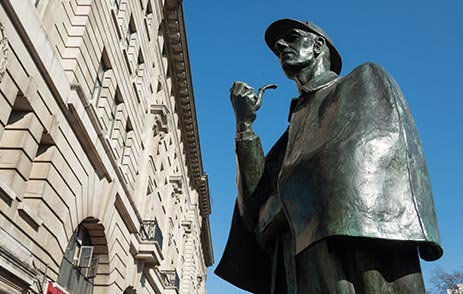 Sherlock Holmes by Sir Arthur Conan Doyle

£24.99, Waterstones (waterstones.com)
If you fancy a staycation or an exploration of the streets of
London
, any books from the
Sherlock Holmes
series is the perfect book to accompany your grand adventures. Comprising four novels and 56 short stories, you'll be whisked away throughout the capital before you know it. From his first appearance in
A Study in Scarlet
to the last collection of stories in
The Casebook of Sherlock Holmes
, it's hard not to fall in love with the eccentric pipe-smoking detective who, along with his assistant John H. Watson, fights crime and solves mysteries from 221B Baker Street.
From the page to real life:
If you're in London there are plenty of places to swing by if you're a Sherlock fan. From 221B Baker Street itself in Westminster to
The Sherlock Holmes
pub in Piccadilly Circus, you could easily spend a whole day and then some exploring the various landmarks that have either featured or been inspired in some way by the books.
Simpson's-in-the-Strand
was the tavern that was commonly frequented by Holmes and Watson, with the venue looking and feeling like you've just stepped back in time to the early 1900s. Nowadays, the Covent Garden restaurant is still open for business, with a fantastic roast dinner that some argue is the best that London has to offer. It's a brilliant choice for a luxurious unwind with loved ones, and for those that love good ol' British grub and an adoration of one of the countries most-loved and notorious literary characters.
And one for the keen train enthusiasts: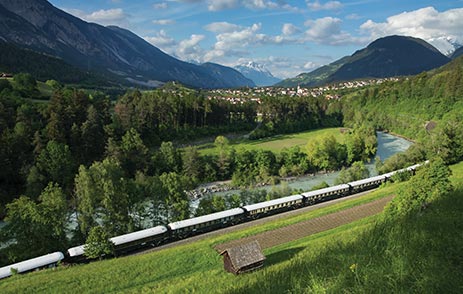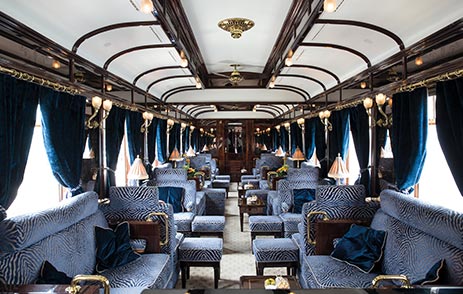 Murder on the Orient Express by Agatha Christie

£14.99, Waterstones (waterstones.com)
From one detective to another, this next classic will transport you straight back to the 1920s. Part of the Hercule Poirot series,
Murder on the Orient Express
by Agatha Christie sees readers join the Belgian detective on a thrilling train journey through Europe… and no, we're not talking about the scenes of
Paris
, Belgrade and
Istanbul
that you can relish from the window. An avalanche stops the train in its track where a murder takes place, and there's only one man that can solve it.
Murder on the Orient Express
is a brilliant whodunit that has paved the way for many more recent and contemporary drama and mystery literature… you won't want to put it down.
From the page to real life:
If you're an Agatha Christie fan or you simply love the thrill of luxury travel, there's only one way to experience the setting of
Murder on the Orient Express
… by riding it of course. Operated by
Belmond
, you'll be departing from
London
and heading to the canals of
Venice
in style. Antique furniture, upholstered seats and wooden panelling add to the exuberance and glamour of the whole affair. Stewards are on-hand that cater to your every whim too. Witness the amazing views of Europe, tuck into three-course lunches and four-course dinners, and fall in love with train travel… it's all available as soon as you step onboard.
We couldn't finish off this article without mentioning these top picks. Whether you're looking for a book the little ones are sure to adore, or you love a good thriller, these are the perfect addition to any bookshelf.
Best For: Toddlers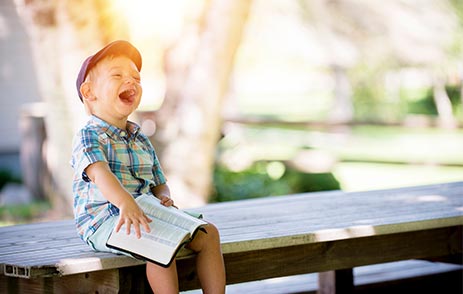 The Dinosaur That Pooped A Princess by Tom Fletcher and Dougie Poynter

£6.99, Waterstones (waterstones.com)
Let's face it, traveling with kids is never easy and the most recent book from
The Dinosaur That Pooped…
series,
The Dinosaur That Pooped A Princess
by Tom Fletcher and Dougie Poynter promises to make the airport wait peaceful and in-flight boredom a thing of the past. Artwork is provided by Garry Parsons.
This activity book features a wealth of puzzles and games to keep little ones entertained as well as four pages of stickers to enjoy. Join Danny and Dinosaur as they trek through Fairy Tale Land to save a damsel in distress. The only problem? They don't know where she is. This book is a rhyming, literary dream with more bowel-related humour than you thought possible. If you're a fan of
The Dinosaur That Pooped…
series, you should definitely pick this up during your holiday shop or in duty free.
Best For: School-Age Kids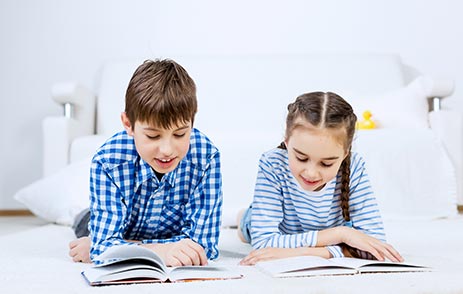 The World's Worst Children 3 by David Walliams

£14.99, Waterstones (waterstones.com)
With his novels having sold more than 18 million copies worldwide, it seems that comedian and author David Walliams can do no wrong when it comes to children's books. Aimed at little ones aged nine years old and up, 10 novels have been released over the years with
The World's Worst Children 3
being his most recent.
A collection of 10 truly horrific short stories, just like its predecessors
The World's Worst Children
and
The World's Worst Children 2
, this most recent offering has the naughtiest selection yet from the pranks of 10-year-old Hank to the tremendous tantrums of Tandy. Each story also features illustrations from Tony Ross, who also illustrated the
Horrid Henry
series. This choice is fantastic if you're travelling long-haul and worried that boredom will soon set in for the kids as each story can be read again and again thanks to the literary genius that Walliams is. Who knows? You may even find yourself reading it cover to cover too.
Best For: Teens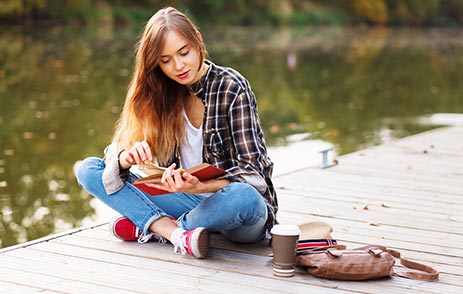 One Of Us Is Lying by Karen McManus

£7.99, Waterstones (waterstones.com)
If your teens are a fan of
Gossip Girl
and
Pretty Little Liars
, make sure to grab a copy of
One Of Us Is Lying
by Karen McManus as a pre-flight gift for both them and yourself. This high-school thriller focuses on five students who are tied together by a problematic detention. Only four come out alive after outsider and creator of a thriving gossip app, Simon, is found dead just 24-hours before he could post the other students' deepest and darkest secrets.
A modern take on a whodunnit, this book is full of twists and turns that will have you questioning who is guilty up until the very end. So much so, that you may have to read it again to make sure you didn't miss any clues.
Best For: Honeymooners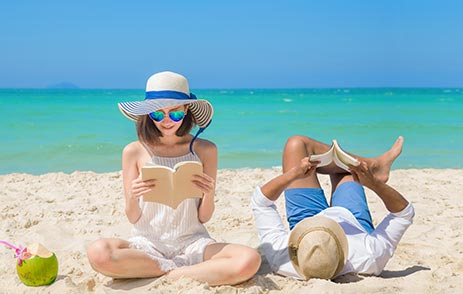 The Kiss Quotient by Helen Hoang

£7.99, Waterstones (waterstones.com)
The Kiss Quotient
by Helen Hoang isn't your typical boy-meet-girl and they fall in love kind of story. While 30-year-old Stella seems to be successful on the face of it thanks to her high-flying job, there's one thing that she lacks. Basic dating skills. In turn, Stella, who happens to have Aspergers, then hires an escort by the name of Michael to help. This feelgood tale is guaranteed to put a smile on your face, and if you're on the way to paradise with your other half for your honeymoon, this book is sure to please.
Best For: Explorers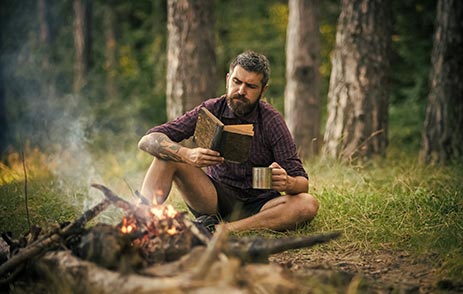 Around The World in 80 Days: My World Record Breaking Adventure by Mark Beaumont

£14.99, Waterstones (waterstones.com)
If you're looking for an inspirational read then look no further than
Around the World in 80 Days: My World Record Breaking Adventure
by Mark Beaumont. This book follows the British endurance athlete as he cycles for 16-hours a day through 16 countries.
Starting off in Paris and returning 78-days, 14-hours and 14-minutes later this 416-page account could be just the motivation you need to give into your wanderlust and explore the vast world around you. In an article written by the
Guardian
, Mark says that the trek didn't come without its challenges. "It's been the longest two and a half months of my life," he says. "The dream was to get around the world in 80 days. To get back here in 78 days is a dream come true. When I left Paris there were a lot of people wondering if it was possible, if I could actually do this." And he proudly proved that he could.
Best For: Adrenaline Junkies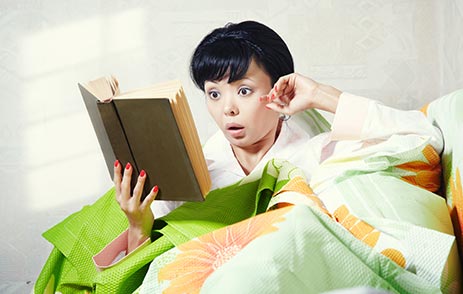 A Stranger In The House by Shari Lapena

£12.99, Waterstones (waterstones.com)
384-pages of suspense, twists and turns are in-store for all readers of
A Stranger In The House
by Shari Lapena. Following on from the success of the 2016 bestseller
The Couple Next Door
, this book is just as gripping and an absolute must if you were a fan of the Canadian novelist's previous work.
After waking up in hospital with no memory of how she got there, Karen is told that she had a car accident in a dangerous part of town and that she may have something to do with a man shot dead in an empty restaurant. Tom, Karen's husband, wants answers as to where she was on that night, why she left without her mobile or purse, and why her rubber gloves were found at the scene of the murder. With only one person to confide in, her neighbour and friend Brigid, Karen tries to piece together exactly what happened on that fateful night.
This is the perfect choice for bookworms that love a good thriller. There are twists and turns aplenty, with the ending a definite shocker. If you're after a brilliant piece of literature that's perfect poolside with a cocktail or two, you can't go wrong here.
Share with someone you'd love to travel with

Guy Humphrey
Guy Humphrey is a Content Writer
Recommended Properties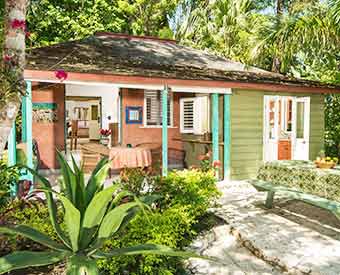 Hotel
7 nights from £2050 pp inc flights
Best for:Beach, Couples, Family
Guests can stay in Ian Fleming's very own 1950's five-bedroom cottage 
Less than a 10-minute drive from Ian Fleming International Airport 
Unique activities such as bird watching and sunset yoga
Best for: Beach, Couples, Family
Style: System.Collections.Generic.List`1[System.String]
7 nights from £2050 pp inc flights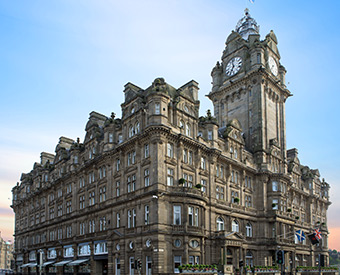 Hotel
3 nights from £675 pp inc flights
Best for:Business, Christmas, City
Prime city location, ideal for exploring Scotland's historical and cultural landmarks 
Luxurious hotel boasting elegant rooms and spacious suites offering amazing views  
A scrumptious afternoon tea, healthy spa menu, on-site restaurants and two fabulous bars
Best for: Business, Christmas, City
Style: System.Collections.Generic.List`1[System.String]
3 nights from £675 pp inc flights