0203 816 0985
Let's talk. We're open Mon-Fri 9am - 6pm
We're open Mon-Fri 9am - 6pm
The Most Instagrammable Places In Paris
Ah,
Paris
. Just two-hours and 15-minutes away by Eurostar, the French capital is one of the most Instagrammable places in the world. On every street corner you're sure to find the perfect addition to your feed, no filter required. Paris is a city of gothic and neoclassical architecture, juxtaposed with more modern buildings, pastel coloured cafés and cobblestoned streets. The smell of freshly baked bread from a French patisserie fills the air, the bustle of busy locals going about their day is all you can see, and you're bound to find at least one couple doing 'that' Instagram pose with their hand outstretched as their other half takes a picture. Clear the memory on your smartphone and make sure your lens isn't scratched on your DSLR, as our round up of the most Instagrammable places in the City of Lights is sure to make you snap happy.
The Eiffel Tower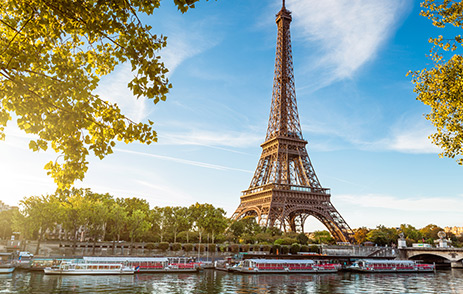 Shangri-La Hotel, Paris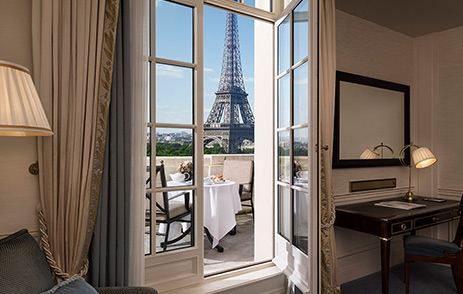 We'll get the obvious choice out of the way first. The Eiffel Tower is one of the most iconic landmarks in not only Paris, but also the world. Commonly associated with love, romance and couples trying to get the best selfie in front of it, a trip to this landmark is an absolute must when in the French capital. There are many spots in the city to relish the wrought-iron lattice structure. Get the best angle from the Trocadero and the banks of the River Seine or go in the evening when a light show gets underway that makes for quite the picture. The Parc du Champ de Mars is another fantastic option, with glorious greenery and trees fresh in bloom when holidaying in the spring. If you want particularly amazing views complete with five-star luxury then look no further than
Shangri-La Hotel Paris
. With an accommodation type called The Eiffel View Room, you're able to get some of the best vistas of the landmark, encompassed with interiors that are typically French in style. Just one step onto the private balcony, and you know you've picked one of the best places to stay in Paris.
The Louvre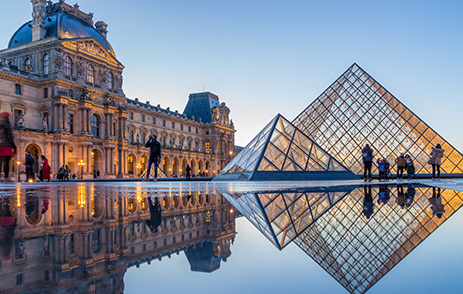 Another well known choice, The Louvre is a hub of culture, striking architecture and world-class art. Located on the right bank of the Seine in the city's first arrondissement, the museum is the most-visited in the world and boasts an art collection that ranges from ancient civilisations right up to the modern day. With works including Mona Lisa by Leonardo da Vinci, Venus de Milo by Alexandros of Antioch and Death of the Virgin by Caravaggio, you're able to see some of the world's best loved and most valuable pieces of art all in one place. While you can't take photographs inside, outside you're sure to get a brilliant shot. In the courtyard, The Louvre Pyramid stands proud. Designed by a Chinese-American architect called I.M. Pei in 1983, the large glass and metal pyramid contrasts against the historic buildings surrounding it, and makes for quite the Instagrammable moment.

La Maison Rose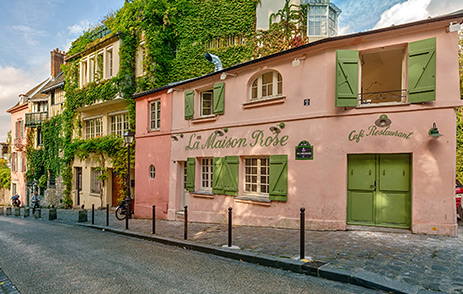 Shades of pastel pink and contrasting green shutters… it's just an Instagram post waiting to happen. La Maison Rose is a restaurant found on Rue de l'Abreuvoir that serves French dishes which are sure to get a double tap from social media addicts. Inside, it's equally as picturesque with vintage furniture, lighting and pictures everywhere you look. In terms of the food you can expect fresh, organic and local produce used in every meal with Porchetta with roasted seasonal fruits and the clementine cheesecake sure to go down a treat. Vegan options are also available so no matter what your dietary requirements are, simply follow the ivy-lined streets and you're sure to stumble across this gem.

Galerie Vivienne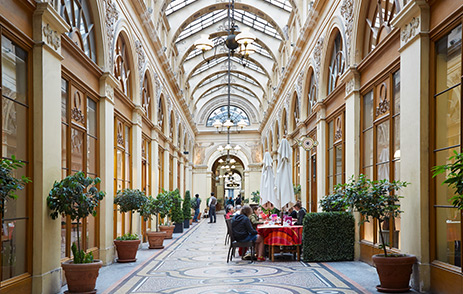 Paris is a city that's steeped in history, with many of the buildings and architecture showcasing a neoclassical vibe. Galerie Vivienne is just one of these. This shopping gallery is ideal if you're on the hunt for a good souvenir or two, with an additional dash of luxury thrown in for good measure. Built in 1823 by the architect François-Jean Delannoy, the venue has been a historical monument since 1974 and offers all who enter a timeless moment that no one could forget in a while. Think tiled floors, glass ceilings and a wealth of old-school bookshops and cute cafés to work your way through. What could be nicer than spending an afternoon with loved ones, tucking into fine French cuisine on a gorgeous summer's day just watching the world go by?

Ladurée Champs Elysee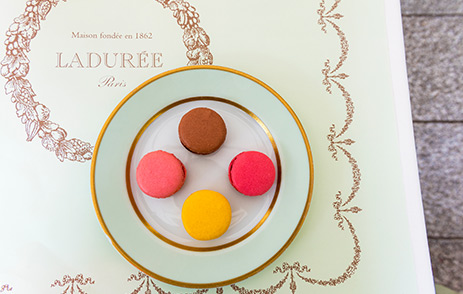 If you're a sucker for a sweet treat then Ladurée Champs Elysee is the place for you. This upscale bakery has been ruling Instagram for a while now thanks to its colourful macarons and out-of-this-world pastries. Since opening in 1997, the establishment has fast become a modern must for travellers holidaying in Paris, and with its brilliant location central to all the sights, its easy to see why. The ground floor is home to a bar as well as a terrace, both of which are top choices for a sophisticated evening in the capital, while the first floor is where the chocolate shop, library and private dining rooms are. If that wasn't enough, one-hour tasting workshops are also able to be booked.

Notre Dame Cathedral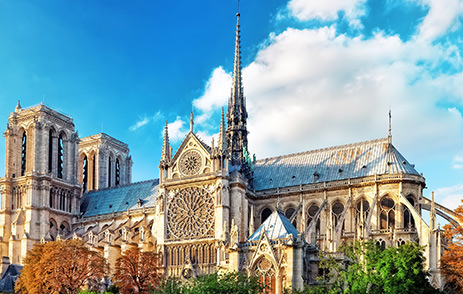 A historic monument even before it was the setting of a 1996 film by Disney, the Notre Dame Cathedral is considered one of the finest examples of French Gothic architecture. The Catholic, two-towered building is quite the sight for sore eyes with its iconic bells and stone gargoyles, and was one of the first structures in the world to use flying buttresses to support exterior walls. Because of this, the sweeping archways ensure you have a wonderful snap to upload. Open for tourists throughout the day, we recommend going either early morning or to purchase a fast-track ticket so you can beat the queues.

The Sinking House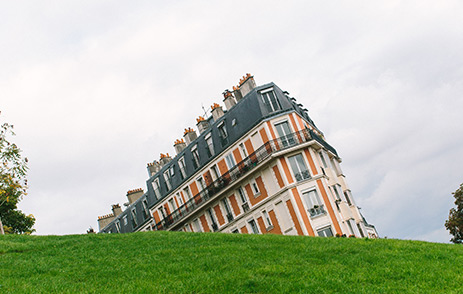 An undiscovered treasure in the heart of Paris, The Sinking House is sure to have many of your family, friends and followers wondering how you got that shot. Located in Montemarte, this property isn't actually sinking it's simply an optical illusion. In order to get the big-money snap, get the metro to Anvers station and head as if you're going to the Sacre Coeur. You'll then see a hill on the right-hand side, and the striking orange house before you. It's sure to get the likes reeling in.
The Instagram pictures won't take themselves so practice your photography skills and book a trip to Paris today. To enquire, simply click here or call one of our personal travel managers on 0203 816 0985 now.
Share with someone you'd love to travel with

Guy Humphrey
Guy Humphrey is a Content Writer