0203 816 0985
Let's talk. We're open Mon-Sun 9am - 6pm
We're open Mon-Sun 9am - 6pm
The Latest Hotel Openings From Rosewood Hotels & Resorts for 2021 and 2022
Rosewood Hotels & Resorts is one of the world's leading hospitality groups. It boasts an incredible collection of more than 27 luxury hotels and resorts located in some of the most sort after destinations across the world, comprising North America, Caribbean, Europe, the Middle East and Asia.

Throughout Rosewood's collection of properties there are many common characteristics, including features like pioneering architecture, contemporary interior design and, of course, Rosewood's tailor-made signature hospitality. Guests can also expect an array of distinctive dining experiences at all hotels, alongside state-of-the-art fitness centres, superior wellness facilities and accommodation that is stylish, yet homely.

Whether it is a business retreat, an elevated family escape or a romantic couples break, Rosewood presents all the tools you need for the perfect holiday, including incredible corporate spaces, engaging children's activities and a uniquely integrated wellness concept.

Rosewood's collection is expanding, and the brand has an exciting offering of properties scheduled to open all the way through to 2024 and beyond. Get ready to have your travel wish-list inspired by Rosewood and get set for holidays that are dripping in luxury and styled to perfection. Here are the latest exciting openings that will be ready in 2021 and 2022:
Rosewood Villa Magna – Madrid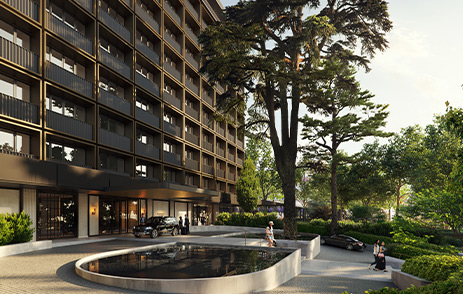 Originally opened in 1972, Rosewood Villa Magna has recently undergone a thoughtful restoration to further elevate the levels of contemporary luxury and modern amenities on offer. Its highly anticipated reopening is now planned for Autumn 2021 when guests will have the opportunity to take the first look beyond the lobby of this urban oasis set within the very heart of the Spanish capital.

The newly renovated Rosewood Villa Magna will present the finest of stylish aesthetics in each of its 154 guestrooms and suites. Your stay will be improved all the more with an exclusive range of delicious dining experiences on offer as well as an offering of world-class facilities that includes the signature Sense, A Rosewood Spa and cutting-edge fitness centre.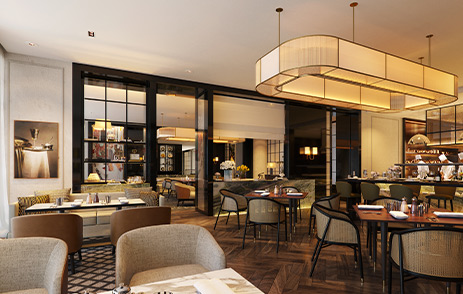 Perfectly positioned from which to explore Madrid by foot with an array of trendy leisure attractions nearby including the renowned Calle Serrano and its desirable restaurants, luxury shopping and impressive architecture, it might be time to consider a city-stay in sunny Spain?
For more information about Rosewood Villa Magna contact one of our personal travel managers today on 0203 816 0985 and be one of the first to stay in this recently renovated Rosewood hotel.
Rosewood Le Guanahani - St. Barthelemy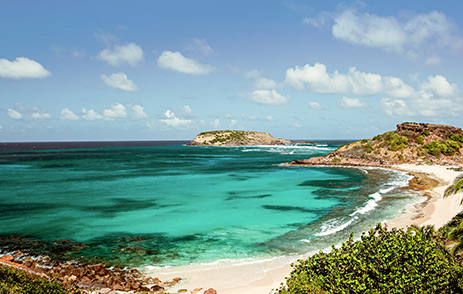 Originally opened in 1986, Rosewood Le Guanahani has recently been taken under Rosewood's wing. The resort has been lovingly restored to ensure the preservation of its authentic island charm but with heightened amenities. The grand reopening is planned for October 2021, so you can be relaxing at this boutique hotel and enjoying the amazing facilities that include two pools, the restorative Sense, A Rosewood Spa, a range of enticing water sports, as well as a fitness centre and tennis court sooner than you think.

Guests should prepare for a taste of Rosewood's superior hospitality alongside sweeping beaches, an incredible underwater reef, an assortment of beachfront restaurants and a unique collection of tranquil accommodation. If you are looking for something special, choose between a stay in one of the cottages or suites that are scattered throughout the tropical estate. With added privacy, colourful island décor and many boasting a private pool, these accommodations are guaranteed to provide an unforgettable island experience.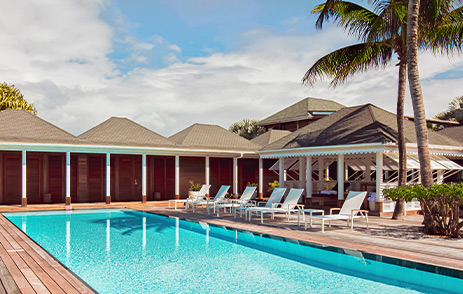 If visiting as a family, you'll be pleased to hear that Rosewood Le Guanahani offers complimentary daily indoor and outdoor activities at Rosewood Explorers Club for all children.
If the Caribbean is ticking all your boxes for your next family escape Rosewood Le Guanahani's is certainly an exciting option for late 2021 or 2022 breaks. Contact one of our personal travel managers today to secure your space at this newly renovated resort.
Rosewood São Paulo - Brazil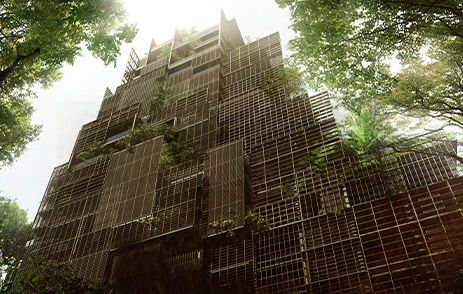 Surrounded by leafy parks and tree-lined avenues in the heart of the vibrant city of São Paulo this brand-new hotel is scheduled for its grand opening in 2021. Designed by Jean Nouvel, the hotel has been created by adapting a complex of buildings originally built in the early 20th century and creating a striking and innovative vertical garden that reverberates the energy of Brazil.
The 180 distinctive rooms and stylish suites have been designed by Philippe Starck and bring a whole new standard of refined sophistication to the city. The hotel is an extraordinary juxtaposition, old and new, garden walls with modern architecture, and interiors with striking contemporary elements alongside the finest of soft furnishings.
Guests will be bowled over by the luxurious amenities, including six restaurants and bars, eight event spaces, an outdoor swimming pool and a wellness centre that presents Rosewood's signature Asaya wellness concept.

Is Brazil on your travel bucket list? If so, Rosewood São Paulo needs your full attention. Speak to one of our personal travel managers who can help you plan the dream luxury holiday you are looking for, including the best hotels and must have experiences.
Rosewood Vienna - Austria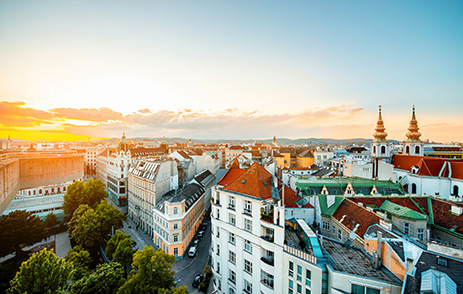 Becoming the brands' fifth property in Europe, the grand opening of Rosewood Vienna is planned for summer 2022. Situated in one of the most iconic squares in Vienna's old town, the hotel is ideally located just steps away from many famous historical sites and surrounded by lots of luxurious shopping and dining possibilities.
Housed in a historic 18th century building, the careful renovation will bring a level of unsurpassed luxury to the heart of the city, with plenty of European charm and sophisticated modern flair. Each of the 99 rooms and suites will provide space for both entertainment and relaxation, and guests should expect a thoughtful combination of artistic elements and technological features.
Rosewood Vienna will of course also deliver a variety of dining and leisure options, including a rooftop bar with exceptional views of the city, an intimate garden restaurant serving fantastic European cuisine and
Sense, A Rosewood Spa
, which will be a sanctuary for relaxation away from the busy sights and sounds of the city.
Vienna is a wonderful destination to spend some quality one-on-one time with your nearest and dearest or celebrate a special occasion, plan yourself a romantic break in 2022 by contacting one of our personal travel managers today.
Rosewood Doha – Qatar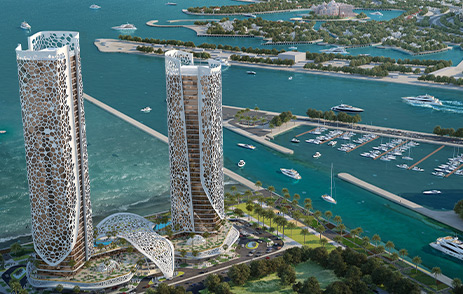 Located in Lusail City, Doha, the grand opening of Rosewood Doha is scheduled to open in 2022. This is a large new-build project made up of two striking towers whose architectural design has been inspired by the rich coral reefs that surround Qatar.

Housing a total of 185 guestrooms and suites, the property will also include 173 serviced apartments perfect for longer stays and 300 residences that will be available for purchase. Within the hotel Rosewood's signature Manor Club executive lounge concept will push service quality to new heights, offering all Club Room and Suite guests a bespoke experience with additional privacy.

On top of that, a dynamic culinary scene is planned that will include up to eight inventive outlets serving the finest cuisine. There will also be a spacious business and entertainment centre ready and fully equipped to host any event, the signature Sense, A Rosewood Spa and state-of-the-art fitness centre that will provide a stylish wellness hub that will appeal to all. There is no doubt that Rosewood Doha is set to attract a global audience who are looking for a hub that includes the very finest lifestyle facilities fused with contemporary luxury living in this up-and-coming destination.

Need we remind you also that the FIFA World Cup will be hosted by Qatar in November and December 2022? If you are planning on making a historical trip to witness the English boys bring it home, Rosewood Doha might be the perfect place to base your stay.
With more than 27 luxury hotels and resorts to choose from, whether you are looking for a city break or a beach holiday, a romantic couples escape or a getaway with friends and family, Rosewood offers some fantastic options for a luxury escape in a dream destination.
To begin planning your next holiday in 2021 or 2022, don't delay and contact your personal travel manager. Whether you are looking for a short weekend treat or dreaming of a long multicentre holiday, our travel managers have expert worldwide knowledge and can plan your luxury escape for you, without you needing to lift a finger. Get started today by making an enquiry here.
Share with someone you'd love to travel with

Rachel Lane
Rachel Lane is a Content Writer