0203 816 0985
Let's talk. We're open Mon-Sun 9am - 6pm
We're open Mon-Sun 9am - 6pm
The best fitness retreats for every goal
The stress of daily life is taking its toll on us all, with an ever-changing world of technology, ruled by social media and schedules bursting at the seam. Trends in the world of retreats come and go, with CBD treatments at the height of their fame right now, and new diets and detoxes being hailed as the 'next best weight loss tool' coming out every day. We know everyone has their favourite way of improving their fitness, whether that's meal planning, cleansing, intense cardio or calming Pilates. With so many stunning hideaways set in breath-taking surroundings, we're here to give you our lowdown of a fitness retreat for every goal.
ONE FOR THE YOGA LOVERS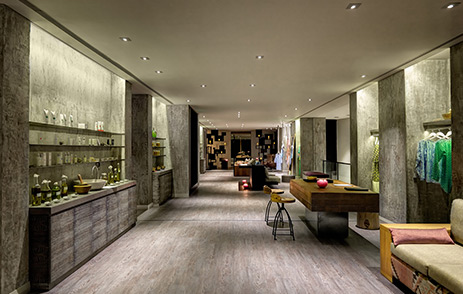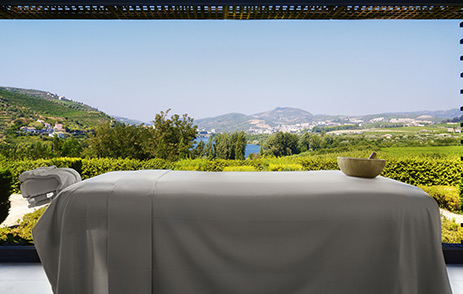 Rolling hills, a gleaming lake and lush greenery – is there any better view to wake up to each morning? Enter
Six Senses, Douro Valley
, where the serenity of one of Portugal's most romantic locations is instilled upon every visitor to this beautiful 19th- century manor house. With three different 'yogic' programmes, if stretching into rejuvenation is your preferred way of improving your fitness, you're in luck. Clearing your head of any troubles will be a breeze with the 'discover yoga' programme, where you'll experience a new form of body and mind exercises combined with private sessions of hatha yoga focusing on gentle moves. Guided meditation and breathing techniques will teach you how to regulate the pace of breath, while relaxing and maintaining the steadiness of the body.
For more experienced yoga practitioners, the Yogic Detox programme is ideal, with sat kriya (movement and breath exercises) playing a starring role in cleansing the internal organs and achieving inner harmony. More advanced practises of pranayama and meditation are incorporated too, while detox treatments provide you the most revitalising experience. For those who are losing shut eye over their fitness routine, the Yogic Sleep programme will restore you with that well-needed rest with the combination of yoga nidra, pranayama and gentle yoga practise with relaxing spa treatments. The psychological, neurological and subconscious needs will be focused on, as well as a set of mind-body tools helping you achieve daily wellbeing, all leading to improved sleep. Profound relaxation is sure to be reached in an environment of such natural beauty like Six Senses, Douro Valley, where some of the best experts will kickstart your footsteps down the path of a healthier lifestyle amongst scenes of patchwork green blankets.
REJUVINATION AT YOUR DOOR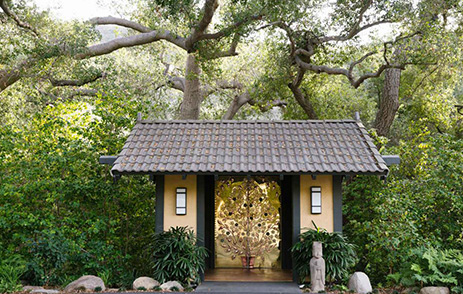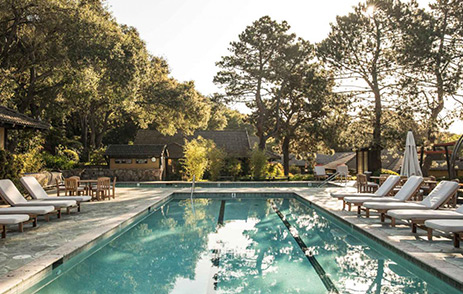 Golden Door - perhaps the most coveted and talked about spa in the world, regularly host to a wealth of A-list clientele. Personalisation is what this legendary spa does best, with a health and wellness experience bespoke to each person who steps through the gleaming golden door. A personal program interview, sessions with a personal trainer and evening lectures will transport you to a Californian haven of serenity. Rooms are woven through with inspirational heritage and ponds reflect the elegant simplicity of the huts radiated by glowing lanterns sprinkled on the wooden beamed patios. As a stroll through the Japanese gardens will feed the soul, the culinary delights served up from produce grown on the premises will feed your body. And with more than 600 acres of nature to run, hike, or wander Golden Door is not just a retreat – it's way of life.
Interacting with other guests and letting yourself go into the community of other wellness-seekers will reap you the biggest rewards here, with everything from communal fitness classes to team volleyball games in one of the three shimmering pools. A seven-day stay is standard to reach ultimate zen, where the focus of Golden Door is to leave a different person who is energised and excited to embrace the future. From putting on the workout clothes already stocked in your closet and meeting your personal trainer for an archery or boxing session, to cooking lessons on clean eating and twilight dinners with the other guests, you can be sure to find your masseuse in your room at the end of each day.
To find out more take a look here.
DETOX DIVINE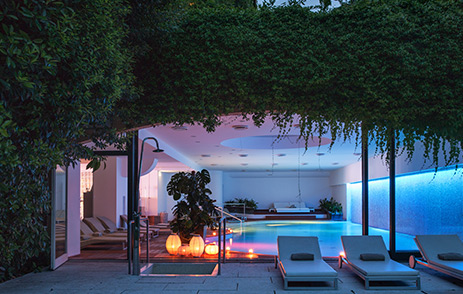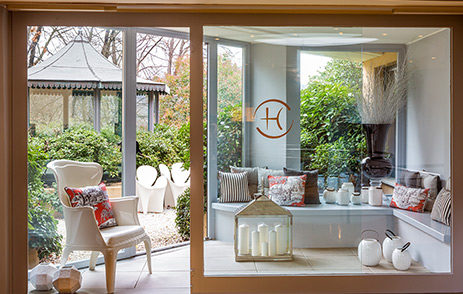 The Escape Chenot Health and Wellness Spa at L'Alberta Resort is nestled among the rise and fall of Italy's beautiful vineyards and will help you escape your daily life and gift you with an unforgettable experience. A place of absolute wellbeing, the balance of full and empty spaces, and light and shade, will assist you in reaching harmony. Treatments are designed to restore the body to its peak mental and physical state, along with exclusive techniques for detoxicating and reactivating the energy channels. Experience a powerful and effective personalised programme designed to promote optimal health, beauty and wellness with a dedicated medical team on hand from your first medical check-up and screening to intolerance tests and medical consultations. Every inch of your detox journey is thought out here, and exercise tests along with offerings from the 'aesthetic biontology' department are on the menu to rejuvenate your body through a designed plan.
When it comes to fitness, Escape Chenot boasts state-of-the-art training machines and coaches always present to adapt each programme to your individual desires. The Henri Chenot Advanced Detox Programme is our top pick, which includes a Detoxifying diet, supplements where necessary, screenings, nutritional consultations and hydro aromatherapies, amongst many others! All of this is at your fingertips in a surrounding of minimalist hues and dangling foliage teasing you from above your garden chaise. Just a short time away from the main art cities like Milan, Bergamo, Verona and Venice, a hideaway to relish relaxation and peace oozes convenience as well.
To find out more click here.
WINGED BOOTCAMP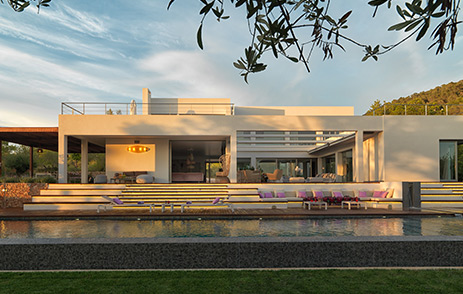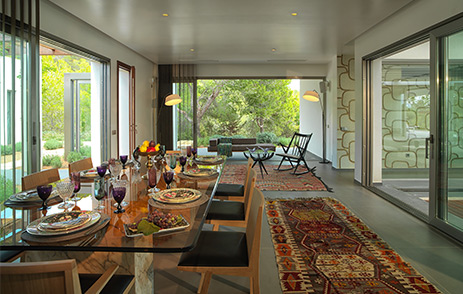 A go-to fitness trend that doesn't seem to be going anywhere is the bootcamp. Leaving the slow pace of your ordinary life behind for a few days and diving headfirst into a world of hardcore exercise and strict dieting is a method that works for a lot of people. At The Body Camp Ibiza the main focus is on fat loss, alongside achieving personal peace of mind and happiness. The "no weigh" philosophy combined with life coaching and nutritious food will ensure you return home with a better understanding of yourself, the most effective ways to lose weight and equipped with the tools to continue your health and fitness journey.
The Iconic Life Transformational Programme Ibiza involves everything from weight training sessions and guided yoga to poolside body toning and life coaching, and fans of the retreat include Millie Mackintosh, Caroline Flack and Melanie C. Fitness activities are based around the whole island, so discovering hidden beaches, coves and mountains is on the agenda, and the relaxed vibes of the nearby towns and villages are the perfect pit stops on the way back to your sanctuary of health. Exteriors are sleek and minimal while the interiors boast stylish adornments and plush furniture. Each room radiates a feeling of calm and zen: just what you need after a hard day punching out your insecurities and building on your self-confidence. Daily activities run from 7am – 5pm, and your first week will be spent losing weight and gaining lean muscle in the 'life blast' while the second week will see you fix eating plans into your home/work/life schedules and re-programme your eating habits. Don't take it from us- just look at the wealth of fans the retreat has amassed.
To find out more take a look here.
BEGONE UNWANTED WEIGHT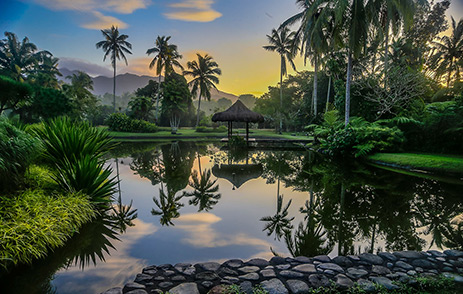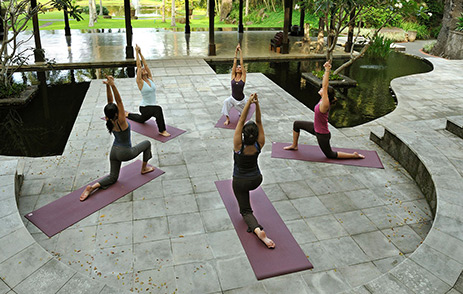 Nestled in the Philippines amongst swaying palm trees, creating natural limbos for the blossoming flora below, The Farm at San Benito is a hub of nourishment for all your senses, where guests can find their inner peace. If the standard weight loss techniques of fad diets, long park runs or daily sessions in the gym are not doing the trick, what better environment could you want to learn how to radiate positive energy while watching the number on the scale drop? The ethos here is to put emphasis on lifestyle coaching and holistic health consultation in an eco-social responsible environment. Resting on a 48-hectare lush green jungle, with sweeping views of the majestic mountains behind, air as clear as the raindrops settled on the leaves will fill your lungs while you embark on The Farm's seven-day programme of diagnostics, detoxification, and all-round nutritional change. The programme is designed to rejuvenate the body at a cellular level, while thermal and spa treatments, physical exercise and psycho-emotional sessions teach you how to develop a natural and healthy lifestyle. By cleansing the internal organs, the body should give up excessive fat cells where toxins are deposited.
Detox meals and nutritional juices are on the menu, while physical exercises vary from yoga and power walks to meditation and mandala flower arrangement. If you thought the only way to lose weight was through strenuous activity… you were mistaken. The personalised diet treatment for your specific body type will ensure the best results, not only addressing the food-related issues you need to change, but also investigating the emotional issues related to maintaining unhealthy weight. And with the debate about living sustainably as relevant as ever, we think being able to escape to a fitness retreat treating detoxing in an eco-conscious way is pretty spectacular.
To find out more click here.
ONE FOR THE HOME BODIES
Champneys Tring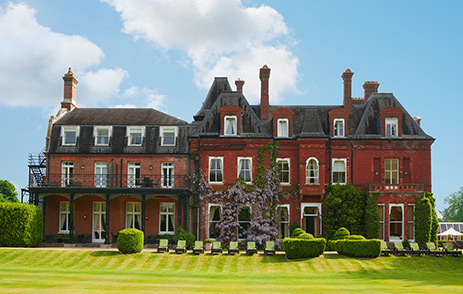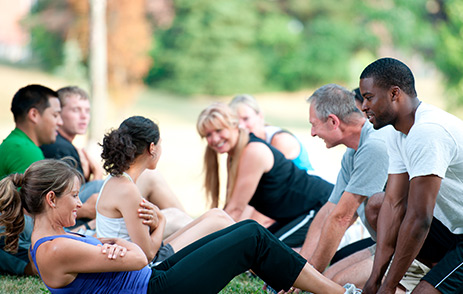 Looking for something a little closer to home? Champneys offers the best in luxury wellness, including a selection of immersive fitness retreats. Weight Loss & Detox retreats deliver results, with experts guiding you through the psychology of weight loss, giving you the practical ways to break habits, and regain control of your diet. The Mindfulness & Meditation retreat is a menu of expert-led workshops and talks, helping you discover effective strategies to use throughout your life to deal with personal relationships, career goals and manage stress. Alternatively, the Boot Camps & Fitness retreats won't just focus on working up a sweat, but also about education, nutrition and making positive lifestyle changes. Catering for all ages and abilities, making memories with newfound friends while making sure no unwanted calories make their way through your body's gates is the philosophy here.
The beauty about Champneys retreats is the access to the renowned spa facilities and stunning grounds at every resort. Think Thalassotheraphy pools, steam rooms, saunas, relaxation areas and Jacuzzis. The focus on a healthy lifestyle penetrates through the whole programme, with delicious dining options and buffet lunches of healthy and balanced fare on offer. Set amongst acres of lush countryside, de-stressing and rejuvenation come second nature, and the holistic approach to wellness alongside more than 20 exercise classes, tennis courts, and other recreational activities makes the ultimate escape.
To find out more about Champneys take a look here.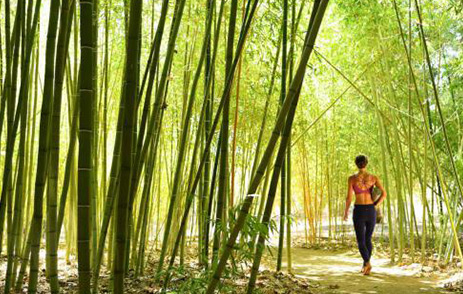 Feeling the urge to get your fitness kick on in some of the most beautiful surroundings in the world? Our team of personal travel managers are experts in every corner of the world, and no matter how secluded your perfect getaway is, we can take all the pressure off, giving you the calming start to your wellness journey. Call 0203 816 098 or enquire here if you're interested in any of these retreats and get lost in a world of bespoke itineraries and personalised travel at Winged Boots.
Share with someone you'd love to travel with

Ellena Rowlin
Ellena Rowlin is a Content Writer