0203 816 0985
Let's talk. We're open Mon-Sun 9am - 6pm
We're open Mon-Sun 9am - 6pm
The 4 food trends you need to know this summer
It's time to pass the crown over from the long-reigning avocado onto the heads of some new ingredients and dishes this summer. As veganism remains highly sought after, the introduction of some new kids on the block will quite literally spice up your culinary routine. From restaurants in
London
taking inspiration from the
Indian Ocean
, to
Bali
beach clubs offering zero-waste dining, we've got the four top food trends that you need to know about.
Sri Lankan cuisine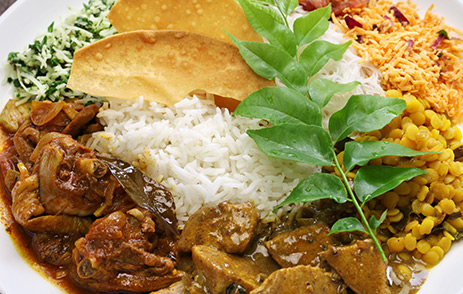 Sri Lanka is making its way back onto the world stage, having become one of the trendiest places to head to over the last few years. With lush jungle and dense forest housing beautiful creatures like elephants and leopards, rolling into the cerulean waters plucked straight off a postcard, it's the new paradise. It seems the cuisine is having its moment, too. This island of natural surprises is located in the Indian Ocean in the middle of Eastern and Western culture, producing colourful flavours from a mix of influences. This tantalising cuisine is now making its way across the vibrant seas, with restaurants and street food stalls popping up not just in the UK capital, but across the country. Must-try foods include kottu roti, the ultimate Sri Lankan street food, originally created to turn leftovers into a stir-fry-style dish. Pieces of roti bread are mixed with shredded vegetables, meat, spices and soya sauce. Egg hoppers are what we imagine to be Sri Lankan comfort hangover food, thin pancakes with crispy edges, acting as a bowl to cook a perfectly fried egg. Hoppers is also the name of a London restaurant serving the country's cuisine and increasing in popularity every day. Sri Lankan food is traditionally rich in spices yet simple in components, so recreating this at home couldn't be easier. If you trust the professionals a little more, explore the country and our top picks of luxury hotels here, and immerse yourself in a world of mouth-watering aromas and plates full of rainbow colour palettes.
Burmese cuisine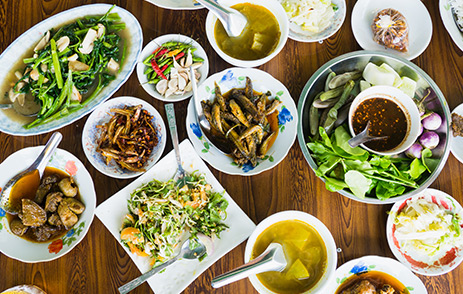 Burmese cuisine has been tipped by experts and restaurant owners alike to be the hot new cuisine of the year… and we're not just talking about the spice levels! Similar to neighbouring Thailand, rice is the main component of any Burmese meal which has been created from the blend of Indian, Mon, Burmese and Chinese influences. Plant-based ingredients are used frequently, a worldwide trend that doesn't seem to be going out of fashion any time soon, and just like other dishes from Southeast Asia the four primary flavours of sour, salty, spicy and bitter must always be balanced. Having just one course is not part of the Burmese way – after ordering a curry, salad or fried dish, several culminations of flavours will follow, from an Indian-influenced lentil soup to fresh and boiled vegetables. Ones to try on our list include mohinga, a traditional breakfast dish of fish-based soup sprinkled with deep fried fritters, and flat bread and pe byouk, a naan-style bread with a form of boiled peas.
Zero waste eating
Potato Head Beach Club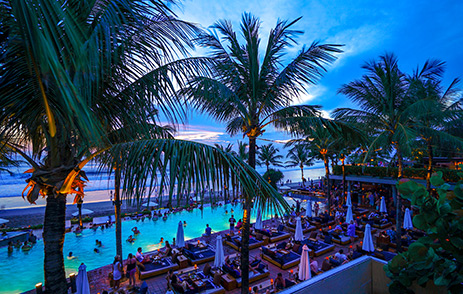 Sustainability is everywhere. Responsible tourism is quickly becoming a main priority for hoteliers across the world, with Six Senses recently promising to ban toxic sunscreen from all resorts and the St Regis Mauritius introducing its 'adopt a coral' programme. Why not inject this attitude into your eating? Nearly two million-tonnes of food is wasted by the food industry in the UK every year, but with restaurants like Silo in Brighton and Cub in Hoxton, London, everything is composted and returned to farmers and producers. When not in the city you can enjoy the stunning natural landscape of
Bali
while looking after it too, at no-waste Potato Head Beach Club in Seminyak serving its food on banana leaves. Surrounded by bending palm trees over luxurious infinity pools against a backdrop of burning pink and purple skies, you'll be helping the environment while immersing yourself in natural wonder.
PACIFIC CUISINE
Ahi tuna hummus pizza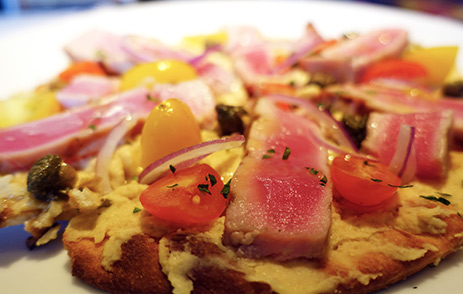 The Pacific Rim is the name given to all the countries and lands around the edge of the Pacific Ocean, so when it comes to cuisine a bubbling mix of North, South, East and West flavours create compelling dishes. Think the freshness of
Californian
produce, the skilful cooking techniques from
Asia
and the diversity of spices found in exotic regions. Tropical fruits like guava and passion fruit fuse with spices like lemongrass and cardamom to create dishes such as seared fish with coconut sauce, shitake mushroom quesadillas and ahi tuna hummus pizza. In this line-up of culinary stars, countries like
Thailand
and
Vietnam
bring their love of spice and crunchy textures, while the European influence from France adds an element of sophistication and flair to typically casual dishes.
Has the sweet aroma of these international dishes stirred your wanderlust into bubbling and nearly boiling over? It's time to let one of our personal travel managers design your once in a lifetime holiday, with their expert knowledge and access to the most exclusive resorts.
Enquire here or call 0203 816 0985 to tick off the culture and cuisine of the top destination on your bucket list.
Share with someone you'd love to travel with

Ellena Rowlin
Ellena Rowlin is a Content Writer