0203 816 0985
Let's talk. We're open Mon-Fri 9am - 6pm
We're open Mon-Fri 9am - 6pm
Flying High With Alan Brazil
A father, a husband, a grandad, a footballer, a commentator and one of the most successful radio broadcasters of all time, Alan Brazil certainly wears a lot of hats. However, one which many are not aware of is that of a worldly traveller. From exploring the states at 19 for a stint at American club Detroit Express to broadcasting live from The Ashes in Brisbane… oh, and flying in a private jet to Glasgow with Rod Stewart for a Rangers v Celtic derby, Alan Brazil has definitely seen a lot of the world. In an exclusive interview he talks family skiing trips, in-flight entertainment and his football career highlights.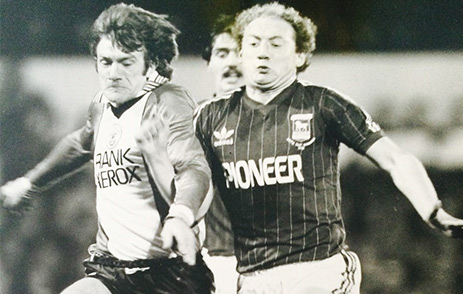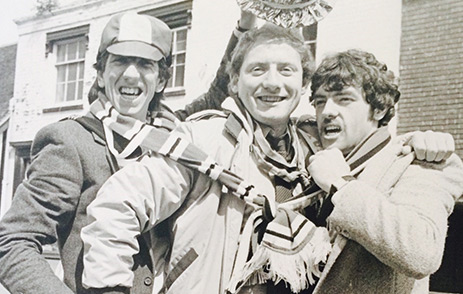 "It was during the 1981-82 season on Tuesday 16th February. I was playing for Ipswich against Southampton who had Kevin Keegan, Alan Ball and Mick Channon in the squad. They were a great team and top of the table, while we were fourth. We had injury problems but we ended up winning five to two, and I scored all five… so that was probably my career highlight," Alan Brazil explains.

The Scottish ex-footballer turn broadcaster certainly has a few football memoirs. Playing for multiple first division clubs, notably Ipswich Town FC, Tottenham Hotspur and Manchester United, Brazil also had the honour to play for his country alongside legendary players including Sir Kenny Dalglish, Graeme Souness, Alan Hansen and Gordon Strachan. However meeting George Best at 19 in America is another of Brazil's most treasured football moments. "It was 1978 and I played George in the semi-finals of the league in front of a big crowd. I scored, they equalised and then Best scored the winner. I had a good chat with him after, he didn't know who I was, but he was lovely.

"It was a short career but it was a good one," Brazil recalls. However his football roots were only the beginning for what was destined to be a life on the radio. "I've been at talkSPORT for almost 20-years, I thought I'd last a month or something," he confesses. "We've got an audience of usually 3.5 million, but whenever I go anywhere in the country people say that they love the show, so it's got to be at least double that. The show is great and it's been fantastic for me."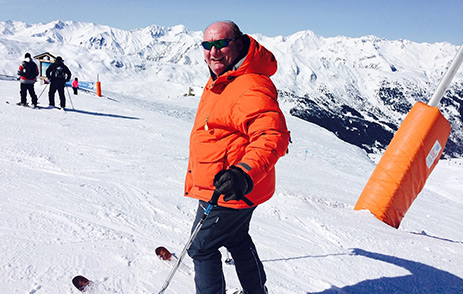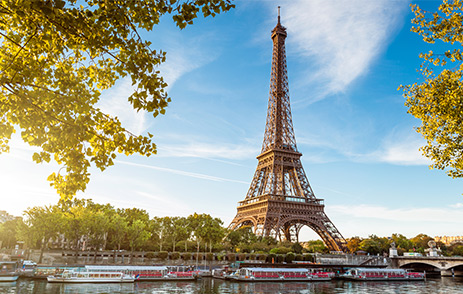 The breakfast broadcast has led to Brazil rubbing shoulders with legends across the world of sport and music ("Rod Stewart phoned in this morning from LA, I've had George Foreman in the studio and Mike Tyson on the telephone") however Brazil's ideal dinner party guests may surprise you. "I would probably invite Rod, he's great company, and Frank Sinatra if I could bring him back. I think he's magnificent. I think Robert De Niro is fantastic so he'd have to be there and then maybe Mohammed Ali. I bet he'd be great fun, too."

On to travel, Brazil is no stranger to flying across continents. Whether it's for his football career, for radio purposes or some good ol' fashioned family time, Brazil has a travel tale for it all.

"We ski every year in South Méribel up in Courchevel and have been going for more than 30-years," Brazil says. "Two of my three daughters were actually in the British team so skiing is special to us. I actually first learnt to ski when I played football in Switzerland at the very end of my career. The boys took me for a long weekend to Davos in the Swiss Alps, and by the Sunday I could ski.

"I also visit southern Spain a lot as I have a property over there and I try to visit Portugal every year. I also love the small island of Paros, between Santorini and Mykonos. It's a stunning place to chill and the views are to die for – I definitely recommend."

But what about city breaks? "Sydney and Paris are two of my favourite cities, apart from London. In the French capital every street corner has a lovely patisserie, and then there's all the cheese and wine and the beautiful architecture… Paris is a special city to me," he recollects.

Although Brazil's extremely well-travelled, he has a number of destinations on his bucket list, namely the Indian Ocean, however experiencing different forms of travel is also a priority. "My wife and I are thinking about doing a cruise and I am intrigued by The Orient Express," he says. And we have no doubt that staying occupied while travelling will not be a problem for Brazil.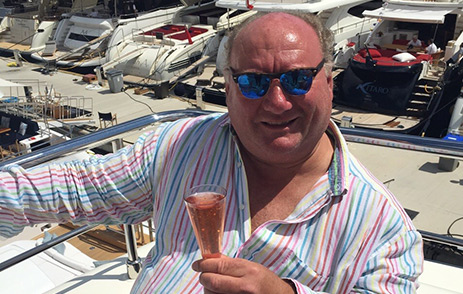 When quizzed on how he stays busy on a flight, his response was instant. "Oh easy, wine and champagne," he laughed. "I recently flew first class with Singapore Airways and it was magnificent. The food, the movie channels, the champagne, it was all just stunning. I was gutted when we arrived at our destination."

Of course, when it comes to booking his travel, there's one company Brazil calls. "I met David Ox in Monaco at the Grand Prix and right away I thought he was a pleasant guy. I booked a holiday with Winged Boots and it was great, so now I book all my holidays through the team," he explains.
ALAN BRAZIL RECOMMENDS...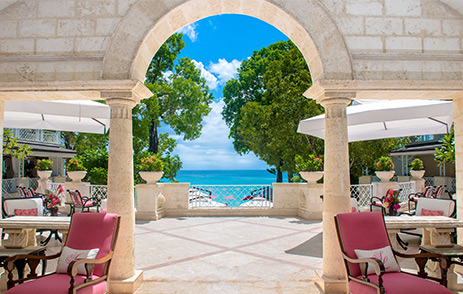 Barbados
"
Sandy Lane
is beautiful. Here you can lie on the beach, sit at a cocktail bar or jump in a little catamaran – it's ideal if you want a few days to read some books and chill out.
However,
The Lone Star Restaurant and Hotel
is hard to beat for lunch. You can sit on the beach with a glass of wine and some mussels and watch tourists feeding the turtles."
Share with someone you'd love to travel with

Lauren Godfrey
Lauren Godfrey is a Marketing Manager