0203 816 0985
Let's talk. We're open Mon-Sun 9am - 6pm
We're open Mon-Sun 9am - 6pm
FIFA World Cup Russia 2018: Everything You Need to Know About the Final Four
There's no doubt that this year's electric World Cup has given the nation the biggest sense of pride since Sir Bobby Moore led the England team to victory in 1966. From last-minute flights to the Russian capital to every Tom, Dick and Harry (Kane, of course) hollering "it's coming home" in their local pub, it's clear that patriotism is coming out in full force for the final rounds in the global football tournament. England are joined by Croatia, France and Belgium in the ultimate showdown for a majestic trophy and worldwide glory so we've got you covered with some Winged Boots wisdom on everything you need to know about each team, the location – and of course, our predictions for the final two. Who knows, we might even have something special up our sleeves that will get you front and centre at Luzhniki Stadium on Sunday 15th July…
Recommended

Properties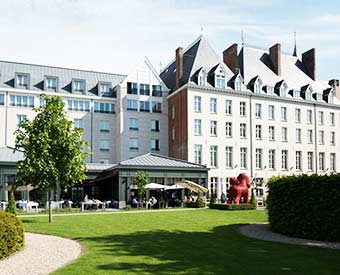 Hotel
3 nights from £375 pp inc flights
Choose from a wide range of opulent accommodations with city or garden views 
Chill out in the on-site spa with its steam room, sauna and salt wall 
Get your blood pumping in the fitness centre with a range of heart-racing equipment
Best for: Business, City, Couples
Style: System.Collections.Generic.List`1[System.String]
3 nights from £375 pp inc flights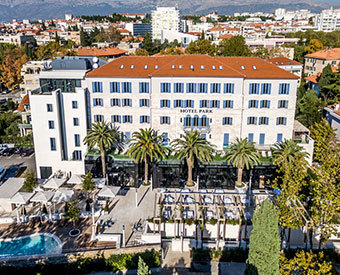 Hotel
3 nights from £415 pp inc flights
Best for:Beach, Christmas, Couples
Gorgeous location in the heart of Dalmatia
On-site restaurant and spa provide the highest-quality services
Pet-friendly rooms available, so bring your best friends along
Best for: Beach, Christmas, Couples
Style: System.Collections.Generic.List`1[System.String]
3 nights from £415 pp inc flights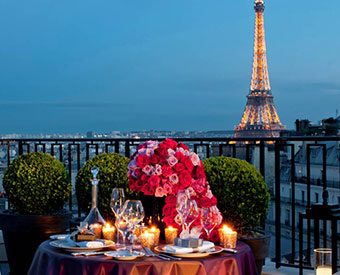 Hotel
3 nights from £1,680 pp inc flights
Wonderfully located in the shopping district of Paris and close to all the iconic sights 
Art deco interiors greet every guest and can be found from the rooms to the restaurants 
Amazing spa boasting a plethora of treatments and fitness facilities for those in need of TLC
Best for: Business, City, Couples
Style: System.Collections.Generic.List`1[System.String]
3 nights from £1,680 pp inc flights
England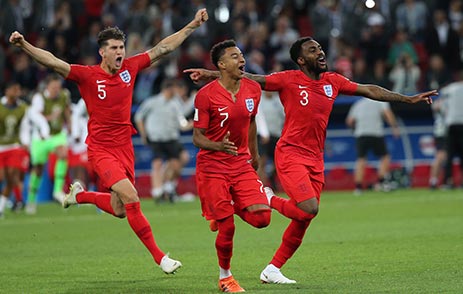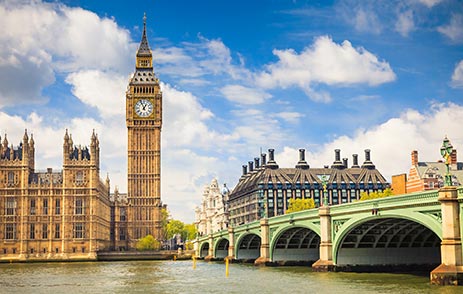 Of course, we had to start with our boys! The England team captained by 24-year-old Spurs striker Harry Kane have had their most successful tournament in a staggering 28 years after the nation reached the semi-final in Italia 1990. Following the win against Tunisia and Panama, the world watched with sweaty palms, sky-high adrenaline and an elevated heart rate as England and Colombia went head-to-head in a penalty shoot-out to settle the score after the teams equalised in the first 90-minutes. England had the edge and soared through to the quarter-finals to face Sweden who were ultimately no match for goal scorers Dele Alli and Harry Maguire. Now, it's the moment we've been waiting for; England versus Croatia in the World Cup semi-final on Wednesday 11th July kicking off at 7pm local time. It's coming home!
We may be slightly bias but the English capital is one of the best cities in the world and there's truly nothing like London coming together for an exciting football match and an ice-cold pint. London is utterly electric all-year-round so a visit is on the cards whether it's coming home or not (it totally is coming home). From the hustle and bustle of shoppers indulging in some retail therapy on Oxford Street to the bright lights of the West End and the rich smells floating from China Town, both natives and tourists will agree with Samuel Johnson's famous quote "when you're tired of London, you're tired of life". Here are our top options to eat, stay, shop and play while in the cultural capital of the world:
Eat:
We hope you're hungry! London's food scene deserves all the accolades its received and so much more due to its eclectic nature showcased throughout the city in its plethora of excellent restaurants. Eateries to tick off your bucket list include Nobu, Dinner by Heston Blumenthal, Bob Bob Ricard and Sexy Fish.
Stay:
Residing in the heart of Mayfair is guaranteed to enhance your London experience so you can't go wrong with a luxurious stay at the
Dorchester Hotel
. Championed for its elegant interior, five-star eateries and world-class facilities, one step through the Dorchester's regal front doors will have you understanding why this resort is famous on a global scale.
Shop:
Home to a plethora of markets, malls and legendary high streets for every shopping need possible, London is a retail pilgrimage that has people travelling from far and wide to splash the cash in the likes of Selfridges and Harrods. Oxford Street and Regent Street are the go-tos for high street goodies while the likes of Kensington and Knightsbridge boast designer store fronts and excellent personal shopping experiences.
Play:
London's nightlife scene is a microcosm for the city – electric, bustling and full of pure excitement. From the abundance of cocktail lounges found on every corner to the unique themed bars, this is one place that certainly knows how to have a good time.
Croatia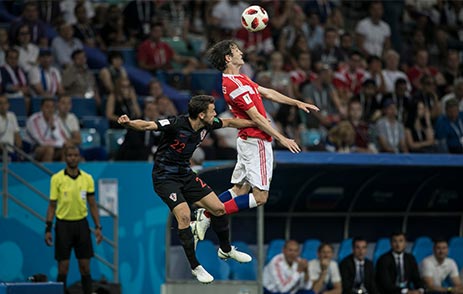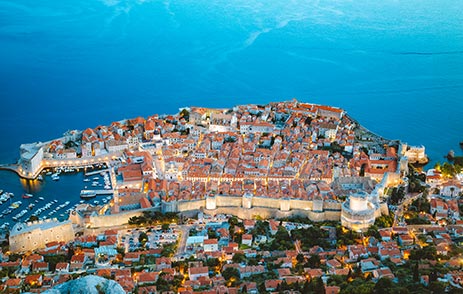 England's opponents in the upcoming World Cup semi-final have surprised the world by dominating their way through to the final stages of the tournament and making the country of Croatia as proud as can be. We know exactly what you want to know – how much of a threat do Croatia pose to our boys? One thing is for sure, it'll be a Tottenham Hotspur showdown with standout Croat player Luka Modric fighting against top goal scorer Harry Kane for control of the ball for an hour and a half. Modric's flawless teamwork and partnership with play-maker Rakitic will surely set the semi-final challenge in motion after their stellar performance against Russia, Denmark and Argentina but we're sure we're not alone in thinking that they're no match for the England squad.
While at the moment Croatia are our mortal enemies, there's no denying that the country is incredibly beautiful. From Hvar and Split to Dubrovnik and Zagreb, Croatia is utterly picturesque and full of beautiful landscapes, stunning cultural landmarks and an Italian-Greek hybrid Mediterranean cuisine that will make every mouthful feel like a taste of pure paradise. There's no right or wrong time to visit Croatia but the summer months is when you'll get the most out of your holiday due to the beaming sunshine that illuminates the entire country in pure vibrancy from sunrise to sunset. Oh, and did we mention that Croatia was the filming location for HBO success Game of Thrones? We've got you covered with the highlights of Croatia that is guaranteed to provide you with the getaway of a lifetime:
Eat:
Croats often serve the potato-based njoki pasta accompanied with beef and vegetables to create a tasty dish called pašticada often eaten on special occasions. Or if you're feeling fancy, Croatia is home to gorgeously pungent black and white truffles that are found in the oak woods of the Mirna Valley, perfect for grating over steak and pasta.
Stay:
The coastline location of the country means many of the five-star venues in Croatia are carved into Adriatic-facing cliffsides, offering fabulous infinity pools and mind-blowing views that will send you dizzy with pleasure.
Hotel Park
in Split is a gorgeous private paradise that boasts timeless sophistication and is even pet-friendly so your furry friends can join in on the Croatian adventure.
Shop:
For a spot of retail therapy, you can't go wrong with Arena Centar located in Zagreb, Croatia's capital. Bringing all your favourite brands that you know from home plus brilliant local designers, here you're invited to shop until you drop – don't worry, there are plenty of restaurants and bars around to refuel your energy.
Play:
When it comes to up-and-coming unique festivals, Croatia has got you covered. A staple of the Croatian summer season, Outlook Festival has taken the world by storm and gathers lovers of music from every corner of the world for four days of unforgettable experiences.
Belgium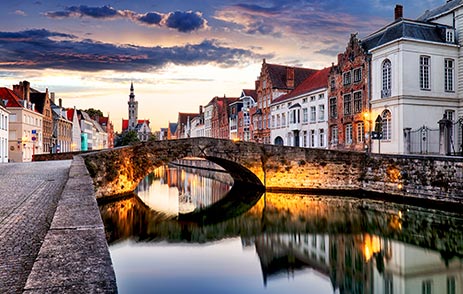 Battling France in the first round of World Cup semi-finals in 2018, the Belgium national football team are known for dominating possession and have gained respect in the football community for beating Brazil in a shock-twist quarter-final match. The likes of Vincent Kompany, Jan Vertonghen, Toby Alderweireld and Mousa Dembélé are used to playing matches on a large scale and performing under pressure, and are hoping to lead their team to victory to turn being part of the final four in to the final two. The long history between France and Belgium will prove to be an interesting head-to-head as they have battled each other 74 times in the past with Belgium recording 30 victories, France winning 25 and the two teams having 19 draws between them. Who knows, with football legend Thierry Henry coaching the team, Belgium could snatch the next win on the 75th meet…
Historic yet hipster, Belgium is a destination that seamlessly blurs the lines between the traditional and the modern, boasting the likes of urban cafés and innovative art museums alongside rugged castles and medieval landmarks. From the fashionable experiences in Antwerp to the mind-blowing culinary indulgences that are found throughout the city, the close proximity from Belgium to London means you'll be in the heart of the action in just a matter of hours. Here's everything you need to know about the best bits of the city:
Eat:
Waffles, frites, chocolate, piles of steaming mussels and refreshing frothy beer – what more could you ask for? Belgium is a foodie's dream come true and you can't go wrong with spending your getaway eating to your heart's content. Belgian beer is considered to be the finest in Europe so it's vitally important that you get your fill while in the city.
Stay:
Hotel Dukes' Palace
, a former aristocratic residency, is your Belgian home away from home. One of the few five-star accommodations in the vicinity of Flanders, this palatial venue offers everything you could hope for in the heart of historical Bruges. Starting with 110 luxurious rooms and suites, you'll be booked in for a world of wonder with fabulous facilities everywhere you look - like the 32,000-square feet of manicured gardens, which not only make a pretty magnificent view but are also a charming place to spend warm summer evenings.
Shop:
If there's one thing Belgian culture excels at, it's markets. Big markets, small markets, food markets, flower markets – they've got it all. From the Place du Jeu de Balles flea market and Winter Wonders Christmas fair in Brussels, to the Sunday morning antique sales of Tongeren and the stalls of La Batte Flea Market in Liege, you'll find plenty of ways to burn a hole in your pocket.
Play:
Beer by day and beer by night, your activities in Belgium will most certainly overlap in the best way possible. Brussels is a large university town and home to the most important European institutions so the buzzing capital is a huge attraction for locals and visitors to have a good time. We suggest Delirium Café which serves over 2,500 different beers and Fuse, a disco club designed for those who can party all the way through the night.
France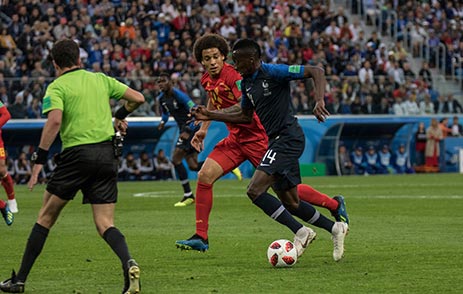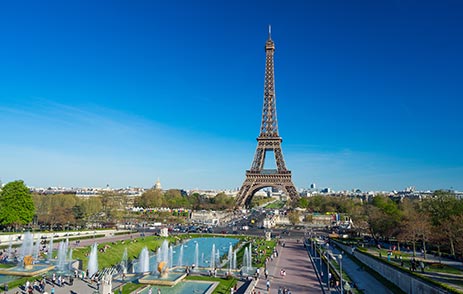 Vive la France! Although they've been defeated 30 times by Belgium, the two European superpowers will battle for a place in the World Cup final for hopefully what will be the third time for France. The squad have gone head-to-head against Denmark, Peru and Argentina with Spurs goalkeeper Hugo Lloris defending the net while players Olivier Giroud, Paul Pogba and Lucas Hernández have been holding the fort down on various areas of the pitch.

France is truly fabulous, and an area that boasts luxury in every, way shape and form. Holiday goers surely won't be disappointed when visiting here and whether it's a short two-night trip to Paris or a week-long getaway in Normandy, unforgettable memories are sure to be made. France is brilliant for those who are seeking excitement, culture, and of course, delicious cuisine. The entire area is excellently diverse, catering for every holiday mood under the sun; exploring castles in Loire Valley, hitting the slopes at a ski resort in the French Alps or catching a tan on the Atlantic beaches in the French Riviera. Keep reading to find out the best bits of the country…

Eat:
It goes without saying that food is central to French culture. Here, every ingredient and dish is of extremely high standard, curated and prepared with both passion and precision to give guests a decadent experience that they'll remember long after the last mouthful. While you're in the country, the likes of beef bourguignon, coq au vin and chocolate soufflé are among the must-have dishes.

Stay:
If views of the Eiffel Tower and the sprawling city of Paris won't tempt you to stay in Four Seasons Hotel George V, the art deco interiors will. Elegant and exuberant, every room and suite housed here is the ideal base to call home for the duration of your stay – not to mention the award-winning on-site restaurants.

Shop:
When in Paris, a shopping spree at The Champs Elysées is more like a rite of passage. Boasting large international chains and brands such as Hugo Boss, Disney and Zara, just around the corner on Avenue Montaigne you'll find the major French fashion stores and perfume houses.

Play:
The happiest place on earth awaits you! Disneyland Paris is the ultimate destination for every traveller; from the very young to the young at heart. Families can meet their favourite animated characters, scream at the top of their lungs on thrilling rides and ensure their day is bursting with unforgettable memories
Share with someone you'd love to travel with

Ashleigh Simmons
Ashleigh Simmons is a Content Writer
Recommended Properties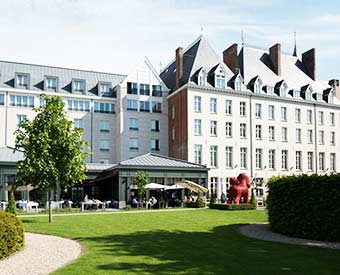 Hotel
3 nights from £375 pp inc flights
Choose from a wide range of opulent accommodations with city or garden views 
Chill out in the on-site spa with its steam room, sauna and salt wall 
Get your blood pumping in the fitness centre with a range of heart-racing equipment
Best for: Business, City, Couples
Style: System.Collections.Generic.List`1[System.String]
3 nights from £375 pp inc flights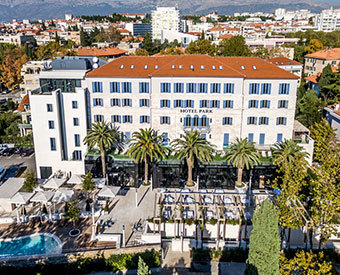 Hotel
3 nights from £415 pp inc flights
Best for:Beach, Christmas, Couples
Gorgeous location in the heart of Dalmatia
On-site restaurant and spa provide the highest-quality services
Pet-friendly rooms available, so bring your best friends along
Best for: Beach, Christmas, Couples
Style: System.Collections.Generic.List`1[System.String]
3 nights from £415 pp inc flights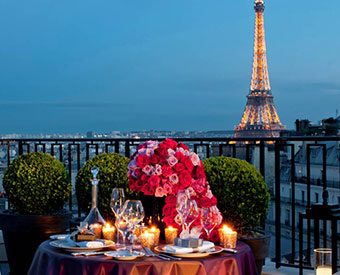 Hotel
3 nights from £1,680 pp inc flights
Wonderfully located in the shopping district of Paris and close to all the iconic sights 
Art deco interiors greet every guest and can be found from the rooms to the restaurants 
Amazing spa boasting a plethora of treatments and fitness facilities for those in need of TLC
Best for: Business, City, Couples
Style: System.Collections.Generic.List`1[System.String]
3 nights from £1,680 pp inc flights
Recommended Things To Do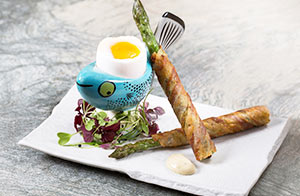 Food & Wine
Situated in the heart of Mayfair, showcasing Asian-inspired cuisine, cutting edge décor and a glamourous destination bar, Sexy Fish is a hot spot that you don't want to miss. The ritzy restaurant and bar boasts a vibrant atmosphere and swanky interior that reflects its chic clientele. A place to mingle, drink and feast the night...