0203 816 0985
Let's talk. We're open Mon-Sun 9am - 6pm
We're open Mon-Sun 9am - 6pm
A Closer Look At Greece's Leading Hotel Chain, Grecotel
If you are looking to enjoy a genuine
Greek holiday
, then look no further than the international award-winning Grecotel collection of hotels and resorts situated in a plethora of popular destinations including,
Mykonos
,
Crete
,
Halkidiki
and
Kos
. Made up from a mixture of enchanting island havens, traditional looking Grecian palaces and fashionable contemporary properties, Gretcotel has certainly gained our full attention in this region. With an assortment of more than 30 distinct luxury resorts situated in 10 supreme locations across the country, this portfolio of Greece's finest is not to be underestimated. Each property is individually designed with a unique flair and delivers a sophisticated lifestyle experience for all guests while at the forefront of each hotel's philosophy is the brand's signature high quality hospitality.
The Welcome Mission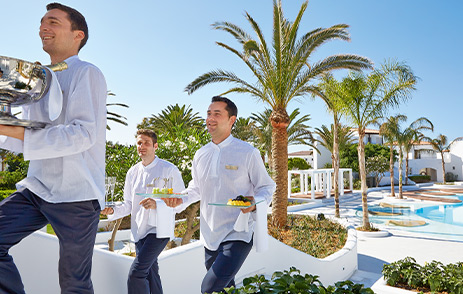 The company aims to deliver a seamless experience for all visitors from check-in, however the hospitality delivered goes far further than a warm welcome on arrival. A stay at any of the brands beautiful hotels, comes with a pre-arrival invitation to personalise your holiday, a convenient 24-hour WhatsApp concierge service while in the resort, as well as access to a wealth of knowledge about your destination through a useful online guest portal. Here you can make reservations for restaurants, book yourself in for spa treatments and plan your week around the many activities and local experiences on offer. With a world of useful information at your fingertips, you are sure to not miss a thing. So, immerse yourself in the true spirit of Greece with a range of exciting excursions available, including yacht trips - new addition for the collection in 2020.
Delicious Dining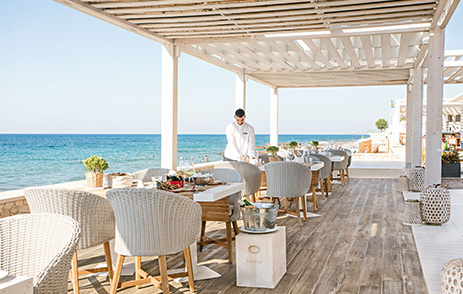 It is no secret that Greece offers a vibrant culinary scene and with Grecotel you certainly won't be disappointed. Expect everything from simple, stylish, al fresco lunches to dinners with bold international flavours as well as family-friendly nutritious breakfasts. Awake in the morning to the smells of freshly baked bread cooked in traditional wood burnings ovens, sample the delights of a traditional Mediterranean charcuterie, and delve into a masterful collection of deserts created by skilled patisserie chefs. Across the brand's collection of hotels, fine dining is at the centre, just as it is in the heart of Grecian 'yiayia' culture. New for 2021, Grecotel has also launched an exclusive Dine Club, where guests can take advantage of some unbelievable gastronomy experiences and opt to stay either half-board or all-in at participating restaurants.
Inspiring Energy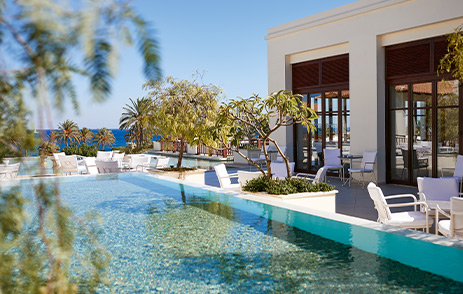 Give into all aspects of Greece, from relaxation orientated activities to more energetic outdoor pursuits… Grecotel has it all. Spa therapy is embedded in Greek ancient heritage and the brand's signature Elixir Spa has an incredible reputation. Find balance with a combination of holistic practises to improve your overall health alongside aesthetic treatments that are inspired by age-old beauty secrets. With each resort occupying a prime beachfront location, guests are left with the conundrum of choosing to swim in one of the picturesque pools, in the temperate sea or delve into a whole host of water sports on offer. Reignite your inner vibrations with a selection of wellness focused activities including yoga or recharge your levels with a personal training session at one of the brands high-end gyms. There is a dedicated corner of each resort to cater for your every mood.
Recommended

Properties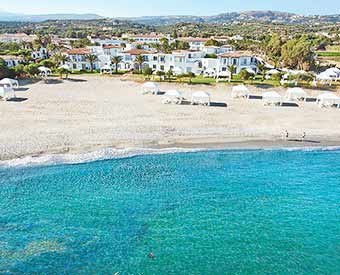 Hotel
3 nights from £505 pp inc flights
Found right on the sandy shores of Crete, ideal for those wanting to top up their tan 
Terrific restaurants and bars offering a wealth of cuisine that's sure to please all guests 
Glamorous décor with unique traditional touches give all accommodation a sense of luxe
Best for: Beach, Couples, Family
Style: System.Collections.Generic.List`1[System.String]
3 nights from £505 pp inc flights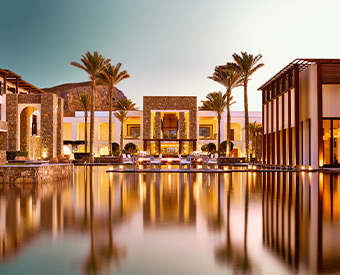 Hotel
3 nights from £450 pp inc flights
Phenomenal kid's club so even the youngest members can enjoy themselves 
Brilliant choice of eight restaurants and two bars for the ultimate dining in paradise 
An army of accommodation options means that every traveller is catered for
Best for: Beach, Couples, Family
Style: System.Collections.Generic.List`1[System.String]
3 nights from £450 pp inc flights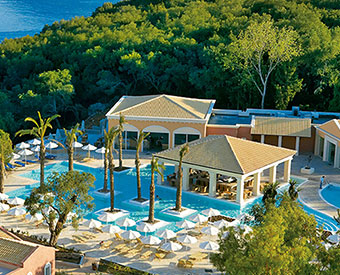 Hotel
3 nights from £315 pp inc flights
Best for:Couples, Family, Food & Wine
Located just 25-minutes away from Corfu International Airport
 Boasts world-class facilities including watersports, seven tennis courts and a spa
Brilliant dining options serving international cuisine and also catering for vegetarians
Best for: Couples, Family, Food & Wine
Style: System.Collections.Generic.List`1[System.String]
3 nights from £315 pp inc flights
Family Values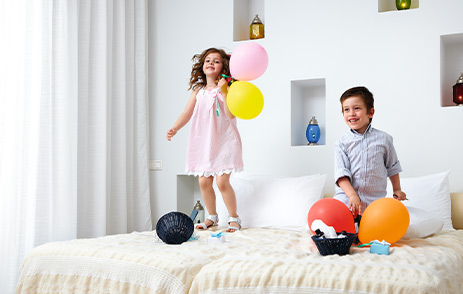 Grecotel relishes looking after everyone and so creates resorts with the whole family unit in mind. Like most household dynamics, the children are at the very heart, and this hotel group recognises the significance of this. The Grecoland Club is where GrecoKids aged 4-12 can enjoy all the fun and games they wish for while away. By focusing on engaging the younger generation with a combination of fun activities and shows, including regular sporty summer camps, parents have more free time to kickback and indulge in whatever makes them tick. Better yet why not dive into the fun alongside the kids and enjoy some real quality time together? Many of the brand's luxury resorts boast their own water slides, or aqua parks, as well as tailormade pampering treatments designed for little ones at the spa. If you are travelling with babies, Grecotel will make the experience as carefree as possible by offering a range of GrecoBaby equipment such as cots, highchairs and bathtubs as well as qualified and professional babysitters on hand to ensure you can make the very most of your time away.

If this closer look at Grecotel has you wanting to know more about the individual Luxury Beach, Boutique, All In Lifestyle and Lux Me Resorts included under the brands umbrella, allow us to introduce to you a small sample from the collection:
WINGED BOOTS FAVOURITES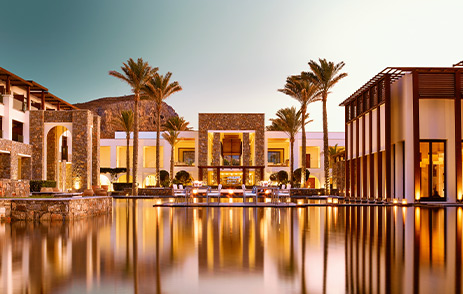 AMIRANDES GRECOTEL BOUTIQUE RESORT
The stylish and sleek architecture of this elegant resort stands proudly alongside the surrounding natural beauty of Crete's landscape, like a palace from times gone by. With an incredible array of high-quality facilities, including bars and restaurants, a delightful spa and the prestigious Crete Golf Club in the nearby vicinity, a stay at Amirandes will have you feeling like royalty in no time at all.
Discover more
.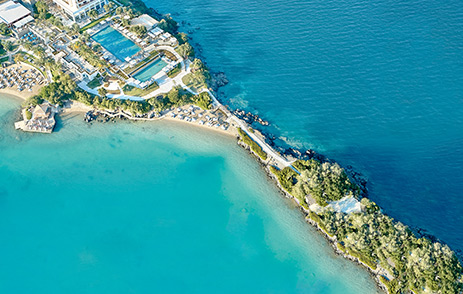 CORFU IMPERIAL GRECOTEL LUXURY RESORT
Situated on the private peninsula of Kommeno on the island of Corfu and surrounded by the sparkling Ionian Sea, this luxurious resort is reminiscent of a Renaissance-style Italian palace - elegant and refined. From here you can acquaint yourself with the incredible outdoor lifestyle that is at the very essence of Corfu. The resort prides itself on an incredible selection of water sports, boasting a state-of-the-art diving centre as well as offering tennis, golf, horse-riding and more.
Discover more
.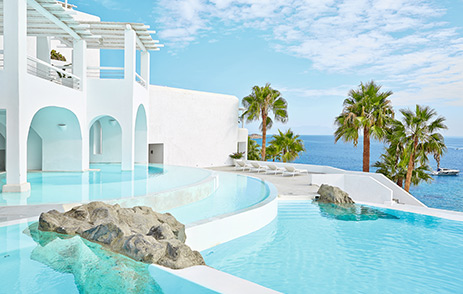 MYKONOS BLU GRECOTEL BOUTIQUE RESORT
Quite simply a blue oasis, nestled on the cosmopolitan island of
Mykonos
. Thoughtfully designed to echo the cubist shapes of the traditional island bungalows, the resort offers a variety of suites and villas for every travelling party. Overlooking Psarou Bay, this property is in a very sought-after location from which to admire the famed surroundings. Why not set sail on a luxury yacht and explore the region from the cobalt blue Aegean Sea?
Discover more
.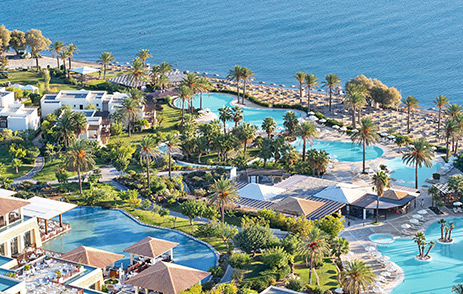 KOS IMPERIAL GRECOTEL LUXURY RESORT
Spread elegantly across a vast estate, the resort is a picturesque water world. In every direction petite buildings are surrounded by curling lagoons, rivers and trickling waterfalls, all framed by lush tropical gardens. Time stands still here, and the Kos Imperial sweeps you away to a place where relaxation can be found in abundance. Here you can savour every minute and indulge in a series of superb culinary adventures.
Discover more
.
With
Greece
's announcement that it is set to welcome tourists from 14th May 2021, we are finally able to start getting excited about travel again. Speak to one of our personal travel managers today who will be happy to advise you on the best destinations and keep you up to date on all the latest Covid-19 procedures in place ahead of travel.
Has Grecotel Hotels and Resorts taken your fancy? With more than 10 excellent destinations around
Greece
's mainland and islands, we are sure to be able to point you in the direction of a resort that will be perfect for you and your travelling party.
Call us on 0203 816 0985 or submit an online enquiry form to start planning your next adventure today.
Share with someone you'd love to travel with

Rachel Lane
Rachel Lane is a Content Writer
Recommended Properties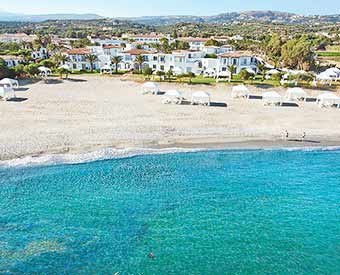 Hotel
3 nights from £505 pp inc flights
Found right on the sandy shores of Crete, ideal for those wanting to top up their tan 
Terrific restaurants and bars offering a wealth of cuisine that's sure to please all guests 
Glamorous décor with unique traditional touches give all accommodation a sense of luxe
Best for: Beach, Couples, Family
Style: System.Collections.Generic.List`1[System.String]
3 nights from £505 pp inc flights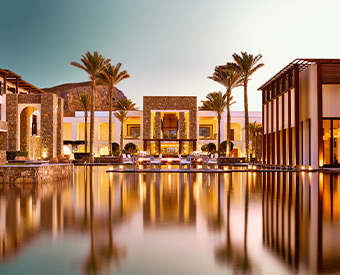 Hotel
3 nights from £450 pp inc flights
Phenomenal kid's club so even the youngest members can enjoy themselves 
Brilliant choice of eight restaurants and two bars for the ultimate dining in paradise 
An army of accommodation options means that every traveller is catered for
Best for: Beach, Couples, Family
Style: System.Collections.Generic.List`1[System.String]
3 nights from £450 pp inc flights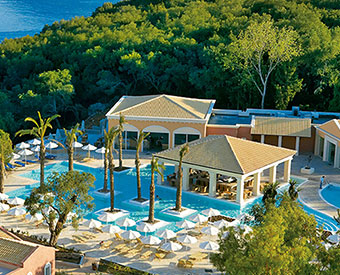 Hotel
3 nights from £315 pp inc flights
Best for:Couples, Family, Food & Wine
Located just 25-minutes away from Corfu International Airport
 Boasts world-class facilities including watersports, seven tennis courts and a spa
Brilliant dining options serving international cuisine and also catering for vegetarians
Best for: Couples, Family, Food & Wine
Style: System.Collections.Generic.List`1[System.String]
3 nights from £315 pp inc flights