0203 816 0985
Let's talk. We're open Mon-Sun 9am - 6pm
We're open Mon-Sun 9am - 6pm
24 hours in Ibiza: The best beauty buys to take you from pool to party
The beauty industry seems to have done a bit of a U-turn in the last few years, with sun tanning oils turning into SPF 50 creams and matte make-up transforming into a coveted glowy finish. Gone are the days of little to none skin protection, with beauty experts everywhere hailing the lasting effects of wearing a high SPF and the anti-wrinkle and anti-ageing properties of creating a barrier between your face and the sun. Hydrating your skin is of upmost importance too, with the natural moisture being replaced with oily creams and chemicals like chlorine in the pool water. Sound like you can't have it all? Well you can, with our definitive guide to the best beauty buys to get you through 24 hours of bathing, bronzing and boozing on the glamourous isle of Ibiza. From the much-needed moisture-boost on the aeroplane and enhancing your natural glow after a sunbathing session, to hiding those tired eyes after a night out in some of the world's most iconic clubs, we've got you covered. Start the clock ticking because with every hour comes a new, must-have beauty product…
London to Ibiza Journey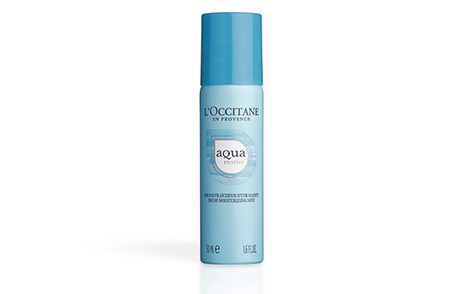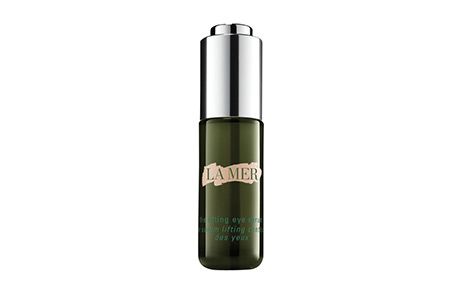 L'occitane Fresh Moisturising Mist, £15, L'occitane (uk.l'occitane.com)
If ever there was a time for a quick spritz of hydration, the aeroplane is it. With the air conditioning circulating recycled air, it won't be long before your skin is thirsty for a drink. Despite it only being a three and a half-hour flight time, your face will thank you for a spritz of L'occitane Fresh Moisturising Mist as you touch the ground. Combining the power of Réotier spring water with hyaluronic acid, intense hydration is on the menu, and with glycerine an added ingredient, your skin will be feeling smooth and ready for a hit of midday rays.
La Mer The Lifting Eye Serum, £195, John Lewis (johnlewis.com)
If you've crammed in a couple hours' kip before hitting the pool parties of Ibiza (which we definitely recommend) then opening your lids to an eye serum is a necessity. La Mer is the queen of luxury skincare, effortlessly blending together the most exclusive ingredients to stir up a potion your skin is desperate for. This Lifting Eye Serum is no different, with a new stretch matrix complex to support the architecture of the eye and brow. Once you massage it into the eye area the silky serum will produce an immediate soft and tightening effect.
Meet You By The Pool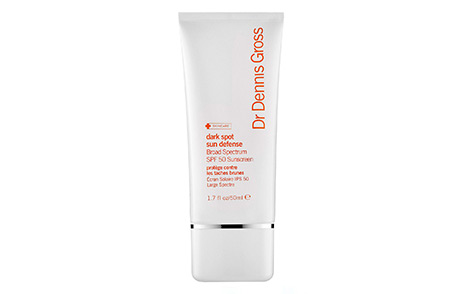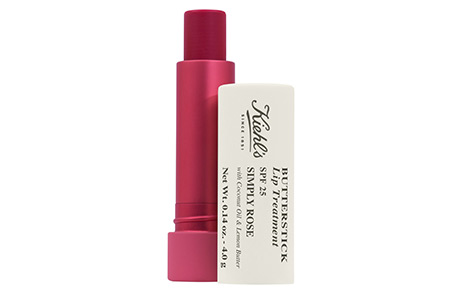 Dr Dennis Gross Skincare Dark Spot Sun Defence Broad Spectrum SPF 50, £44, Cult Beauty (cultbeauty.com)

It's time to head to one of two reasons why you came to Ibiza: to take in that radiant sun, cocktail in hand, laying poolside. But here is where the most important rule of sunbathing must be obeyed which is the fact that SPF is everything. Grab Dr Dennis Gross sunscreen which boasts an SPF of 50, and a claim to 'un-do' signs of sun damage. The anti-ageing filter simultaneously brightens existing dark spots while hydrating your skin with conditioning ingredients and three forms of vitamin C and E. Combine this with hyaluronic acid and evening primrose oil for elasticity, protecting and rejuvenating your skin will be a breeze with this sunscreen.

Kiehls' Butterstick Lip Treatment SPF 25, £19.50, John Lewis (johnlewis.com)

Sunscreen and sunglasses are now on, it's time to think about your lips. With a fabulous poolside outfit, the temptation to wear makeup may be high, but instead reach for a tinted lip balm to moisturise your lips while protecting them from burning (because you only want red lips of a certain kind right?) and Kiehls Butterstick Lip Treatment SPF 25 does the trick. The nourishing formula of coconut oil and lemon butter, combined with antioxidants, keeps your lips hydrated for up to 12 hours after application and choose from a selection of colours to boost your glowing face. All the colour of a lipstick with all the benefits of a sunscreen, this is one for the beach bag.
The calm before the storm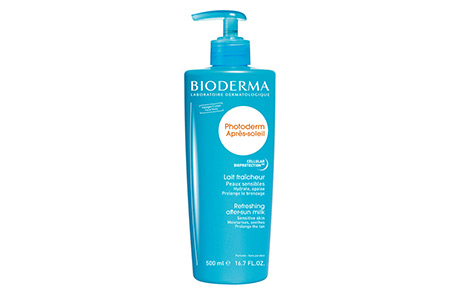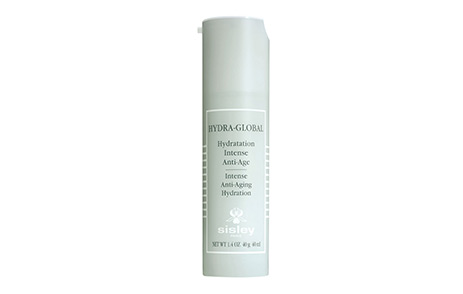 Bioderma Photoderm Apres Soleil Refreshing After Sun Milk, £11.80, Feel Unique (feelunique.com)

The first thing to do after showering off your sunscreen is to lock in moisture and prevent protracted sun damage. Bioderma's Photoderm Apres After Sun Milk restores the skin's original softness and suppleness while prolonging your tan after rehydration. Enriched with soothing agents, any feelings of the dreaded burning will be subdued with ingredients like allantoin and ginkgo biloba, preening your face to perfection, and providing a cooling base. the lightweight texture will sink into your skin immediately, and can be used all over your body for the ultimate after-sun care.

Sisley Hydra-Global Intense Anti-Ageing Hydration, £160, John Lewis (johnlewis.com)

Sisley's Hydra-Global Serum combats loss of moisture with a combination of essential oils, plant-based active ingredients and minerals. You can always trust Sisley to create skincare products that really do what they say on the tin, and the ingredients work together to replenish the dermis level of your face, help the circulation of water between cells and hold on to water on the outer layer. In short, you can rely on it to create a youthful and glowy look, while regaining elasticity and hydration. Pop your favourite primer on top, and you're ready to begin your make-up routine.
Out on the Town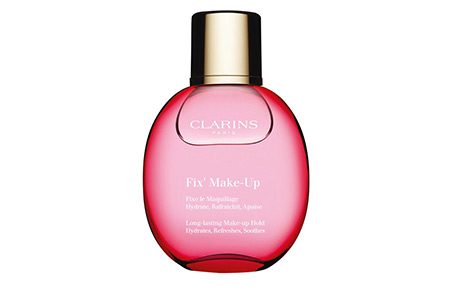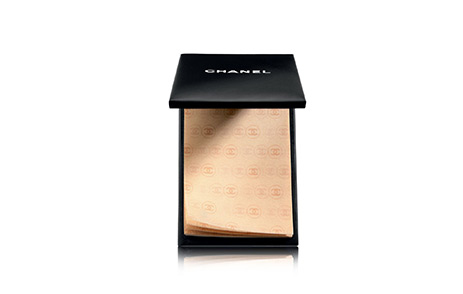 Clarins' Fix Make-up, £20.40, John Lewis (johnlewis.com)

When hitting the town on holiday you want to carry the bare minimum of hand-bag skincare essentials and that's where our top two picks of must-haves come in. The Clarins' Fix Make-up will give your makeup the long-lasting hold to get you through the bright lights and legendary music of the iconic Ibiza clubs, with invigorating grapefruit extract and organic rose water to enhance your sense of wellbeing, too. Feeling like your make-up is slipping and your skin is getting a bit tired throughout the night? A spritz of this will do the trick
.
Chanel Papier Matifant de Chanel Oil Control Tissues, £26, John Lewis (johnlewis.com)

We love a glowy look as much as the next, but sometimes the Balearic heat and flashing spotlights can combine to create a little too much of a 'glow-up.' The perfect size for your Chanel purse, this blotting paper instantly mattifies the skin, removing all traces of shine by absorbing excess sebum. Gently pat onto either your T-zone area, or wherever you think needs it, and replace your powder with the most luxurious of products because if you can't use it in an Ibizan club, when can you?
Off to the land of nod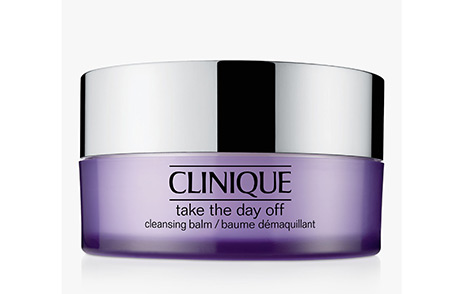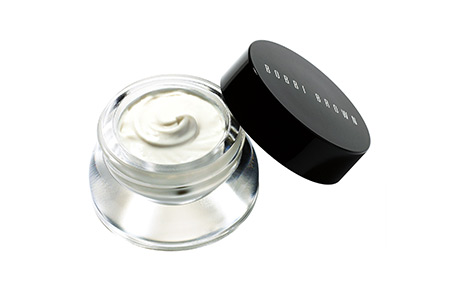 Clinique Take the Day Off Cleansing Balm Makeup Remover, £23, Look Fantastic (lookfantastic.com)

Removing make-up is the most dreaded, and often forgone, part of the day for many of us, but with Clinique's cleansing balm it couldn't be simpler. With a unique texture it transforms from a balm to an oil for a gentle yet effective removal of that smoky eye and contour. Best used with a flannel or a mulsin cloth, you may find yourself closing your eyes with relaxation. With Safflower Seed Oil to break up natural oils and hardwearing makeup, your face will be left feeling velvety soft, just in time to hit the sack…

Bobbi Brown Hydrating Eye Cream, £33, Bobbi Brown (bobbibrown.co.uk)

…But not forgetting your eyes! Don't deter from protecting them, and with Bobbi Brown's Hydrating Eye Cream the rich, concentrated formula will rejuvenate your lids and undereye while you sleep. It contains Bobbi Brown's Extra Repair Complex – a combination of Clary sage ferment and argireline® - to target ageing skin and boost the skin's natural collagen. Lather this magic potion on before entering the land of nod and we guarantee you'll be looking like you've had more than just a few hours' sleep in the morning.

A new day has dawned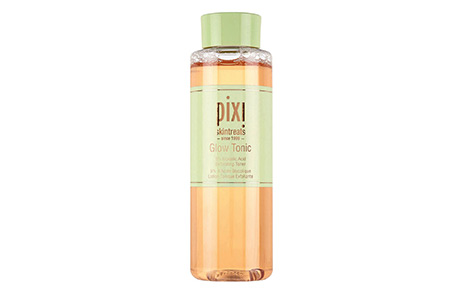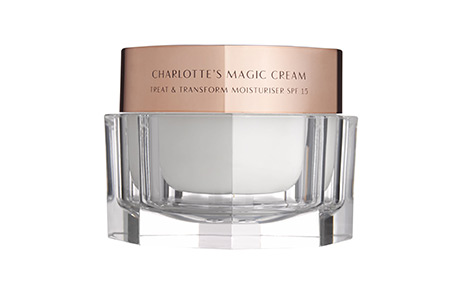 Glow Tonic, £18, Pixi, (pixibeauty.co.uk)

A good toner is part of any effective skincare routine, and when you've had a late night your skin may be crying out for some well-needed TLC. Hit all the key points of toning, firming and tightening with Pixi's Glow Tonic, which will remove dead skin cells to leave you with healthy looking skin, glowing from the inside layer to the outside. Glycolic acid is the star of the show in this ingredient line-up, with exfoliating and purifying qualities, as well as ginseng to improve circulation and aloe vera to soothe and hydrate. You'll be leaving your hotel room ready for the day (and perhaps second party) ahead.

Magic Cream 50ml, £70, Charlotte Tilbury (charlottetilbury.com)

It seems everyone in the beauty industry has heard of this otherworldly concoction, so is there any better time to treat your skin to an indulgent product than the morning after the night before? Charlotte Tilbury's eight 'magic ingredients' include hyaluronic cid for moisture, rosehip oil to help transform dull complexions into youthful-looking skin, and shea butter to deeply nourish and soften. This blend of oils and actives will be the perfect pick me up after a wild night, and who wouldn't want to leave people around the pool guessing if you even went out with that rejuvenated skin?
Hydration, not hangover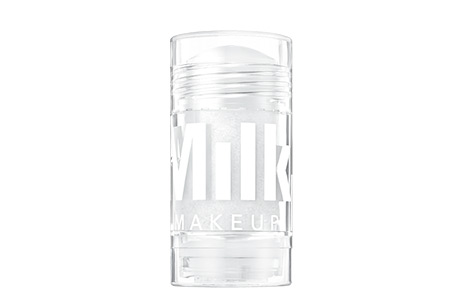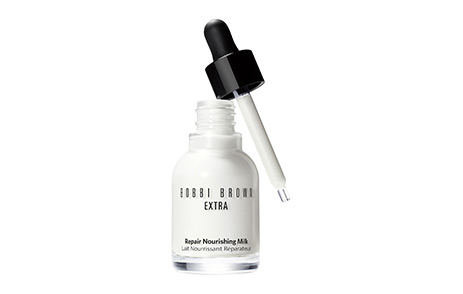 Milk Make-up Hydrating Oil Stick, £20.50, Cult Beauty (cultbeauty.com)

Although you might be feeling a little worse for wear, there's no reason why you should deprive your face of proper care. We know it may be the last thing on the list, after trying to stomach some breakfast and drink enough water to subside that headache, so Milk's hydrating oil stick is a way to gift your skin some hydration with ease. With a literal swipe, this blend of natural oils provides instant moisture, while the antioxidant-dense formula grants a lit-from-within natural glow. The list of vitamin-packed oils like apricot, avocado, calendula and jojoba packs a nourishing punch and can be used on your hair as well as your face and body. A bite of a croissant then a swipe of hydration? Yes please!

Bobbi Brown Extra Repair Nourishing Milk, £55, Bobbi Brown (bobbibrown.co.uk)

Continue to replenish your face with Bobbi Brown's nourishing milk, a small little handbag-size miracle. A few drops of this moisture-surging concoction of olive, sesame, sweet almond and jojoba oils will be your skin saviour, and although it can be used in place of a face oil, it works great to dab onto any dehydrated areas throughout the day. Imagine a luxurious facial in a bottle and this is what you've got, and being just 30ml if you've jetted to the island for a whirlwind 24 hours, you can pop it in your carry on to keep up the hydration throughout the flight home.
24 hours on the isle of insanity will be over quicker than you can say Nikki Beach, and the exposure to the sun, along with loss of hydration through drinking other drinks than water (perhaps…) means your skincare regime must be altered. With this collection of ultra-moisturising products, your skin will be replenished and rejuvenated with every dab and spritz. Now you know what to pop in your vanity case, why not start planning your bespoke holiday to Ibiza? Our expert team of personal travel managers can design your perfect getaway to all corners of the world, whether it's partying in the sun or melting into a sunbed on the top of your to-do list. Get in touch with the team on 0203 816 098 or enquire here and give yourself a legitimate reason to start a skincare shopping spree.
Share with someone you'd love to travel with

Ellena Rowlin
Ellena Rowlin is a Content Writer