0203 816 0985
Let's talk. We're open Mon-Sun 9am - 6pm
We're open Mon-Sun 9am - 6pm
10 Reasons Why Croatia Should Be Your Next Holiday
There's no doubt that you've heard of Croatia but have you ever thought about it for your next holiday destination? Now's the time to start. Croatia boasts incomparable beauty that's truly out of this world, from the gorgeous ancient walled towns to the cerulean waters that glisten underneath the sunshine. Split, Hvar and Dubrovnik are amongst the most popular regions, each with something to suit every kind of traveller. Fancy a Game of Thrones expedition? Or maybe an afternoon at a unique music festival? Offering everything you need in a holiday tied up in one big luxury bow, Croatia is ready and waiting to become your new favourite destination because once you touchdown there's no turning back. Here are 10 reasons why you should be packing your bags and calling that cab to the airport now…
Recommended

Properties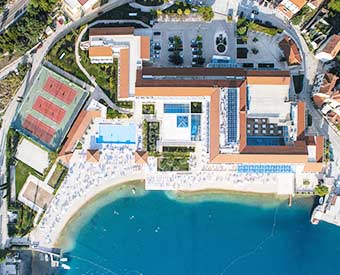 Hotel
3 nights from £350 pp inc flights
· Gorgeous location on Slano Bay adjacent to the beach and 35 kilometres from Dubrovnik
· On-site spa facilities offering world-class treatments and therapy
​​​​​​​· Local and international cuisine showcased in the hotel's restaurants
Best for: Beach, Christmas, Couples
Style: System.Collections.Generic.List`1[System.String]
3 nights from £350 pp inc flights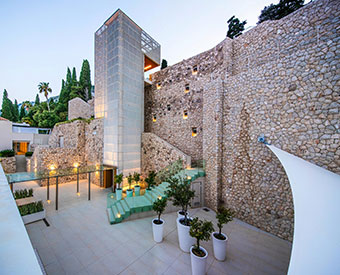 Hotel
3 nights from £685 pp inc flights
Perfect location just a short distance from Dubrovnik's Old City
On-site spa and restaurants offer refreshment and invigoration to all guests
Private beach terrace ideal for sunbathing to the sound of waves lapping the shoreline
Best for: Beach, Christmas, Couples
Style: System.Collections.Generic.List`1[System.String]
3 nights from £685 pp inc flights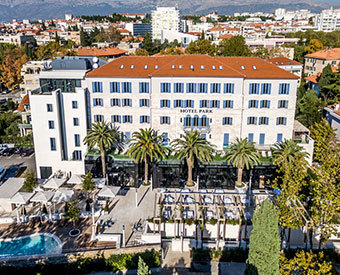 Hotel
3 nights from £415 pp inc flights
Gorgeous location in the heart of Dalmatia
On-site restaurant and spa provide the highest-quality services
Pet-friendly rooms available, so bring your best friends along
Best for: Beach, Christmas, Couples
Style: System.Collections.Generic.List`1[System.String]
3 nights from £415 pp inc flights
For the jealousy-inducing Instagrams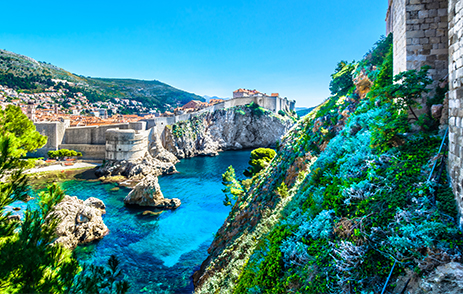 We all know that the one way to be the envy of all your friends and family back home is to be active on social media while you're on holiday. Croatia is most certainly a sight for sore eyes, boasting unforgettable vistas wherever you look that require no filter whatsoever. Soaring mountains are the norm here, home to the Biokovo mountain range which comprises Croatia's second highest peak, Sveti Jure. Standing tall at 1,762, this stunning mountain lies just a few miles from the sea and offers an incredible hiking trail that is awash with mesmerising natural sights. Once you reach the top, it's picture time! Take in the panoramic views of the Adriatic Sea, pose for selfies behind the charming backdrop and simply watch the likes come rolling in…
For the ultimate Game of Thrones vibes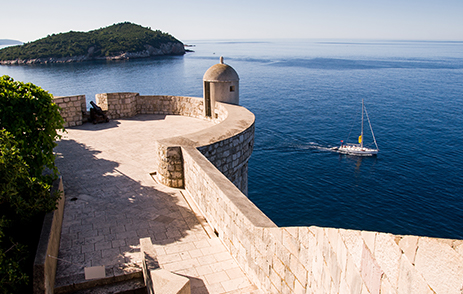 Winter is coming! Okay, not really but one foot on Croatian soil and you'll feel as if you've stepped directly on to the Game of Thrones television set – and for good reason. Dubrovnik, Split and Trsteno were on-site filming locations for the King's Landing, used for the aesthetically pleasing and historical monuments that made the episodes come to life. Dubrovnik Old Town is where you'll feel the need to search for your dragon, re-enact the iconic "shaming scene" and imagine you're battling on Red Keep also known as Fort Lovrijenac. Visitors can embark on a guided tour that takes you around the best of the HBO show's locations or you can simply be left to your own devices, exploring the Game of Thrones haunts and pretending you're in the heart of the battle. Oh, and did we mention that Croatia has been used as the setting for Robin Hood, Emerald City, Star Wars and James Bond too? You'll be living out your fantasies in no time.
For the incredible weather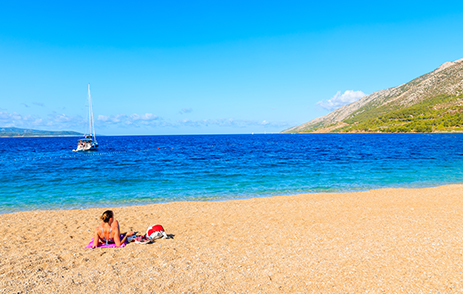 We told you that winter wasn't coming! Croatia is a fantastic European destination for gorgeous beaming sunshine and warm temperatures and the best part? It's less than a three-hour flight from London! Reaching highs of 29 degrees in August and boasting 12 hours of sunshine a day in May and June, this Mediterranean beauty is just that – beautiful. But don't just take our word for it. The Croats themselves refer to their country as 'Lijepa Naša' which translates to 'Our Beautiful'. Cool off from the glorious summer sun with a dip in the sapphire sea that glistens spell-bindingly underneath the natural light, catch a tan laying on the mind-blowingly picturesque beaches or simply indulge in the gentle breeze as you sip on a refreshing cocktail outdoors. Sound like a bit of you? We thought so.
For the lively festivals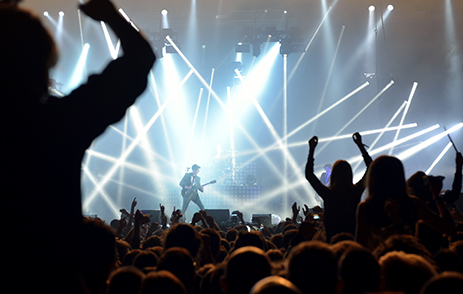 When it comes to up-and-coming unique festivals, Croatia has got you covered. A staple of the Croatian summer season, Outlook Festival has taken the world by storm and gathers lovers of music from every corner of the world for four days of unforgettable experiences. It takes place in an abandoned fort on the Adriatic coast and holds an opening concert in Pula's 2000-year-old amphitheatre, making it the must-be-at event in September. For those who want their Croatian days filled with a little less bass but just as much excitement, you simply can't go wrong with the Dubrovnik Summer Festival. A celebration of all things artistic and cultural, this festival runs for a length of six weeks during July and August in the country's capital showcasing the likes of music, art and theatre. This is certainly something that shouldn't be missed out on.
For the out-of-this-world cuisine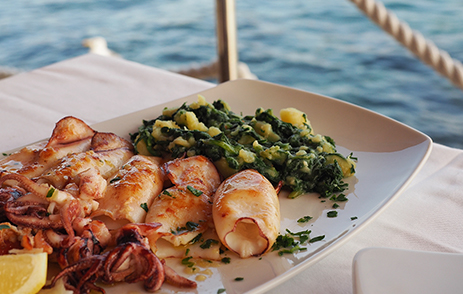 Croatian fare is a uniquely delicious branch of Mediterranean cuisine, drawing on multiple cultural influences to concoct a gastronomy that has to be tasted to be believed. Croatia's close proximity to northern Italy can only mean one thing – pasta! Not quite how the Italians do it but with a tasty Mediterranean twist, Croats often serve the potato-based njoki pasta accompanied with beef and vegetables to create a tasty dish called pašticada often eaten on special occasions. Or if you're feeling fancy, Croatia is home to gorgeously pungent black and white truffles that are found in the oak woods of the Mirna Valley, perfect for grating over steak and pasta. Oh, and we can't forget about the seafood! The Adriatic coastline means lovers of fish won't be disappointed with the likes of black risotto made with cuttlefish and its ink, octopus salad and shrimps na buzaru. Wash it down with a full-bodied wine from Split's extensive collection and thank us later.
For the picture-perfect beaches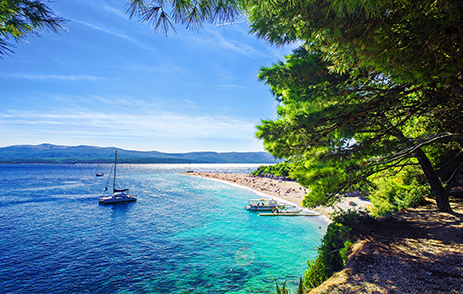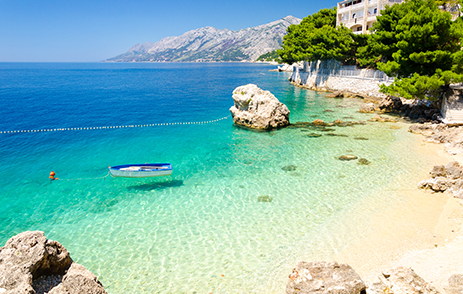 Sun, sea and sand – it's a cliché for a reason! Croatia is no exception to this traditionalism, offering an abundance of incomparable beaches that feature clear-as-glass waters but be warned that the sand is more pebbles than grains although still equally as beautiful. This is the ideal opportunity to catch a tan or simply curl up on a sun lounger with the latest literary bestseller while surrounded by utter paradise. However, we know that some of you prefer a little more adrenaline on holiday so don't be afraid to get your jet-ski on and ride the waves up and down the Dalmatian coastline. You certainly can't leave Croatia without a long and lazy beach day at Pakleni Islands. Just a short taxi boat journey from the Hvar mainland, these cluster beaches are truly unspoilt and a nature lover's dream – here is where you'll find the incomparable Palmižana botanical gardens.
For the rich historical culture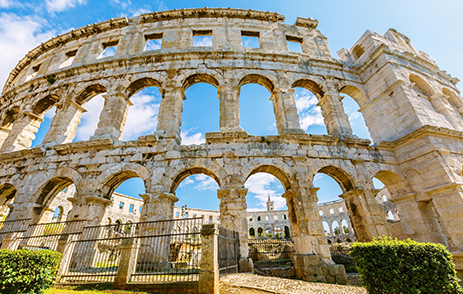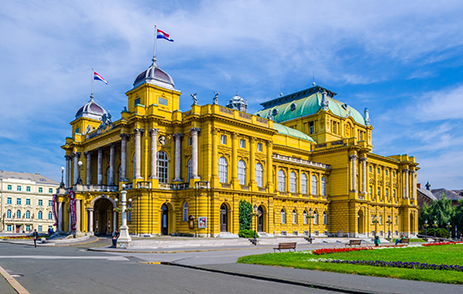 Across the country you'll find streets and landmarks that are riddled with rich history and culture. Your first stop definitely has to be Diocletian's Palace in Split where remains of the ancient columns, temples and underground cellars that made up the Roman emperor's retirement home lie. It's also where the famous Split Festival takes place (yes, another festival!). Remember the 2,000 year-old-amphitheatre we mentioned earlier? This is also another must-visit as this glorious Roman amphitheatre gives you Colosseum vibes on the opposite side of the Adriatic. The churches in Croatia are a sight for sore eyes, providing further attractions of historic interests in the likes of Zadar, Šibenik and Dubrovnik. The Cathedral of St Domnius is an unmissable landmark in Split, one of the best preserved ancient Roman buildings that still stands. This church is a popular tourist attraction so queue up early to buy your ticket which includes admission to its crypt, treasury and baptistery.

For the gorgeous city of Dubrovnik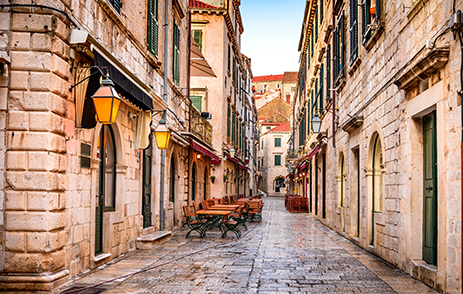 Often mistaken as the capital of Croatia, Dubrovnik is a hotspot for everything truly spectacular. One walk along the cobbled streets will have you feeling you're starring in your very own romantic comedy especially once you reach Dubrovnik Old City. A certified UNESCO World Heritage Site and for good reason, this is an Instagram opportunity like no other. The town is steeped in rich historical architecture from its majestic baroque churches to its stone gate entrance that dates back to 1537 which is definitely worth a visit when its lit up at night. See Dubrovnik in all of its glory with a ride on the cable cars providing a birds-eye-view of the mesmerising ancient streets. When the cable car reaches the top your camera simply must be at the ready although there's a strong possibility you'll be too fixated on the vistas to capture a photo. A mind-blowing scene especially at sunset, the entire city is awash with a magical golden glow as you gaze over the red-roofed area incredibly contrasted by the sapphire hues of the Adriatic Sea.

For the unbeatable five-star hotels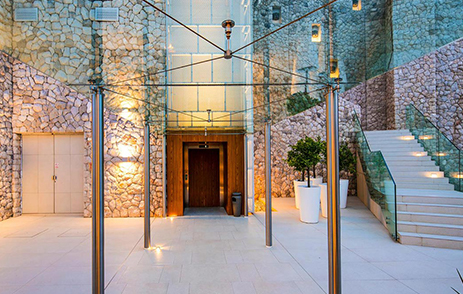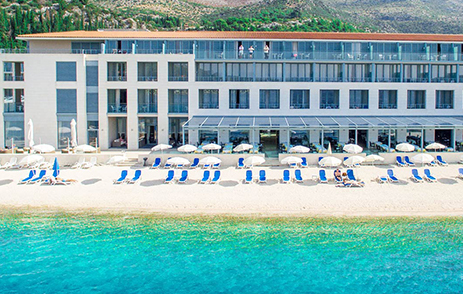 There's no doubt that the hotel you stay in on holiday has the ability to make or break an experience. You're in luck as Croatia is home to a plethora of top-notch accommodation options that will surely have you wanting to stay forever. From the spacious luxury villas in Dubrovnik to the palace-like hotels in Hvar, expect nothing less than world-class amenities, unbeatable facilities and out-of-this-world rooms and suites. The coastline location of the country means many five-star venues are carved into Adriatic-facing cliffsides, offering fabulous infinity pools and mind-blowing views of course. If you're on the hunt for a pet-friendly hotel to bring your furry friends on your Croatian adventure you can't go wrong with Hotel Park in Split, a gorgeous private paradise that boasts timeless sophistication in the best way possible. Or how about something that's grand by name and grand by nature? Admiral Grand Hotel is located in Slano and definitely lives up to its reputation – think outstanding spa therapies, delicious local cuisine and adjacent views of the magical beach. No matter where you stay in Croatia we guarantee you'll be treated like royalty from check-in to check-out.

For simply a change of pace
Work hard, relax harder! Day-to-day activities can sometimes be a struggle and those who effectively balance work, family and a social life in our opinion certainly deserve a medal. So why not escape from it all? Kick back and let someone else do the heavy lifting while you lounge poolside with a cocktail in hand at your hotel, stroll through the quiet streets of Hvar or just let loose and dance the night away at a boutique music festival. Croatia is the one and only destination to do all of these things and being just a short flight away from London, getting your holiday on truly couldn't be simpler. Don't hesitate – get in touch with our personal travel managers now to start booking your Mediterranean getaway.

Share with someone you'd love to travel with

Ashleigh Simmons
Ashleigh Simmons is a Content Writer
Recommended Properties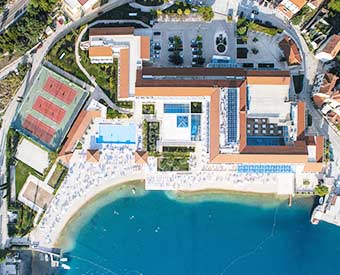 Hotel
3 nights from £350 pp inc flights
· Gorgeous location on Slano Bay adjacent to the beach and 35 kilometres from Dubrovnik
· On-site spa facilities offering world-class treatments and therapy
​​​​​​​· Local and international cuisine showcased in the hotel's restaurants
Best for: Beach, Christmas, Couples
Style: System.Collections.Generic.List`1[System.String]
3 nights from £350 pp inc flights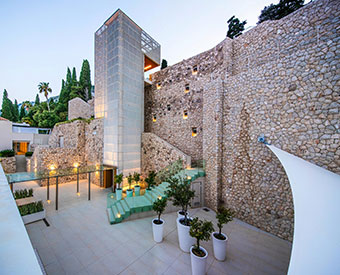 Hotel
3 nights from £685 pp inc flights
Perfect location just a short distance from Dubrovnik's Old City
On-site spa and restaurants offer refreshment and invigoration to all guests
Private beach terrace ideal for sunbathing to the sound of waves lapping the shoreline
Best for: Beach, Christmas, Couples
Style: System.Collections.Generic.List`1[System.String]
3 nights from £685 pp inc flights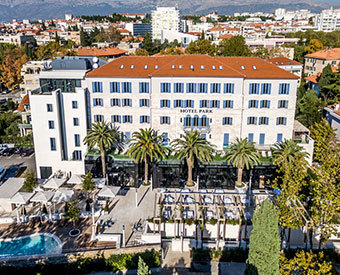 Hotel
3 nights from £415 pp inc flights
Gorgeous location in the heart of Dalmatia
On-site restaurant and spa provide the highest-quality services
Pet-friendly rooms available, so bring your best friends along
Best for: Beach, Christmas, Couples
Style: System.Collections.Generic.List`1[System.String]
3 nights from £415 pp inc flights