0203 816 0985
Let's talk. We're open Mon-Fri 9am - 6pm
We're open Mon-Fri 9am - 6pm

The one-of-a-kind Grand Prix camping experience
Fast cars, glamorous bars and a host of stars… it can only be the Formula One Grand Prix. When it hits home turf at Silverstone from the 12th July excitement will hit the roof, but why retire to a hotel when you can retreat to your very own exclusive tent? We're not talking about any old festival-style tent, we're talking about the crème de la crème of camping, where your weekend home has every bit of indulgence as a five-star property. Introducing Camp Kerala.
With the fun atmosphere of a festival, with this package you can swap muddy grass for a solid floor in a spacious tent and cocoon of relaxation.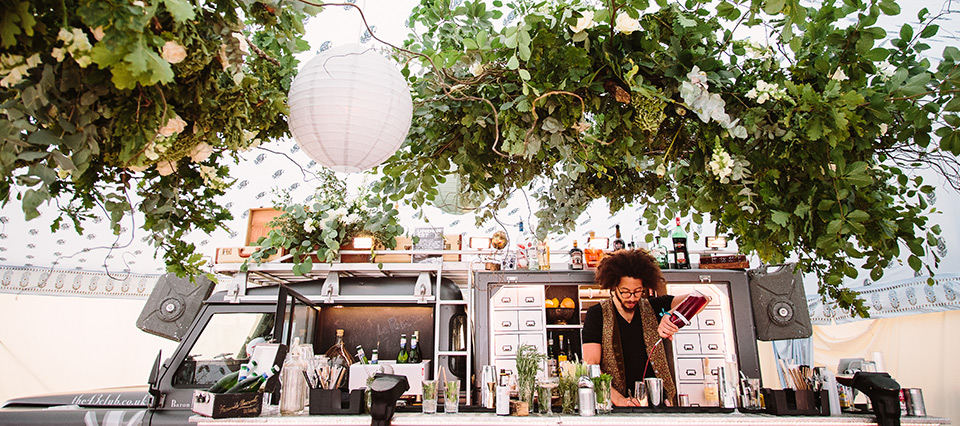 First things first… your package will come with two grandstand tickets for the British Grand Prix 2019 at Silverstone including the Friday and Saturday practise races and, of course, the exciting final, scheduled for Sunday 12
th
July. But once the roar of the engines comes to a halt, a luxury heated Shikar tent will be peacefully waiting to welcome you in. There's never been a better way to experience the race than with these trackside tents. Slumming it? We think not.
With the fun atmosphere of a festival, with this package you can swap muddy grass for a solid floor in a spacious tent and cocoon of relaxation, furnished to the highest standard. With electricity ports and heating throughout the tents, this is a camping experience you'll struggle to beat. Nicknamed the 'Caviar of Accommodation Under Canvas' by Vogue and voted 'The World's Leading Glamping Operation' in 2018, you're definitely in for a fantastic stay.
Forget everything you thought you knew about silver cloches and ice buckets of champagne because here tent service comes at standard. There's also around the clock concierge service at the disposal of all guests. Luxury toilets and showers are on hand and the private site also boasts 24-hour security. En-suites are also available for those looking for a extra sprinkling of privacy.
The last thing you expect to find in a campsite in the middle of a racing track may be a spa, but this is no ordinary getaway. Camp Kerala takes a 'secret spa' and hairdressing salon wherever they go, and Formula 1 will be no different. Set up in two different tents in the heart of the village, Swedish massages, revitalising facials and deep tissue massages are on the menu, using only the best Oskia products. Alternatively, if the rush of wind conjured by the fleet of thrilling cars has got into your hair, the salon is on hand to spruce up your locks. Wash, cut and blow-dry, curling and straightening or hair-up styling can all be done, along with luxury nail treatments, too.
We haven't forgotten about the culinary side of proceedings. Included in your package is unlimited food and drink, with the gastronomic delights coming from chef Ian Alexander, and the all-important tipples being provided by the experienced bar team. Expect unrivalled cocktails, the coldest beers, house wines and champagne, all in the restaurant and bar, and reminisce the day gone by looking out on to the track on the viewing deck.
Thinking of arriving in style? There's a helipad close to the site as well as a rendezvous point for those preferring to drive. Whichever way you've got there, you'll be welcomed to your new home with the highest standard of service and attention to detail. Guests are free to arrive from 12pm on Friday 12
th
July to kick the weekend off in style and can stay after the final, departing on Monday 15
th
July. You even get rotational ticket access to the Paddock, where a privileged viewing position, seamless service and unique opportunities to meet and greet are combined.
Jennifer Oldland, the founder of Camp Kerala, said, "The location we have is unique and what we're offering has never been done before. Our guests will be able to soak up the mesmeric atmosphere of the race from the comfort of their own tent or sit in the stunning Camp Kerala Bar and Dining Area literally feet from the action. It's definitely going to be the hottest accommodation ticket at this year's Grand Prix."
Packages are from £8,000 per person, including a grandstand ticket for the weekend's races, accommodation, and all food and drink.*
Formula One add ons can also be purchased at an additional cost, including the Aston Martin Red Bull Racing Paddock Club and F1 Pirelli Hot Laps Legend. Fancy getting your very own pit lane walk, lap around the legendary track or podium ceremony access? Then these extras are the perfect way to make this incredible experience even more unforgettable.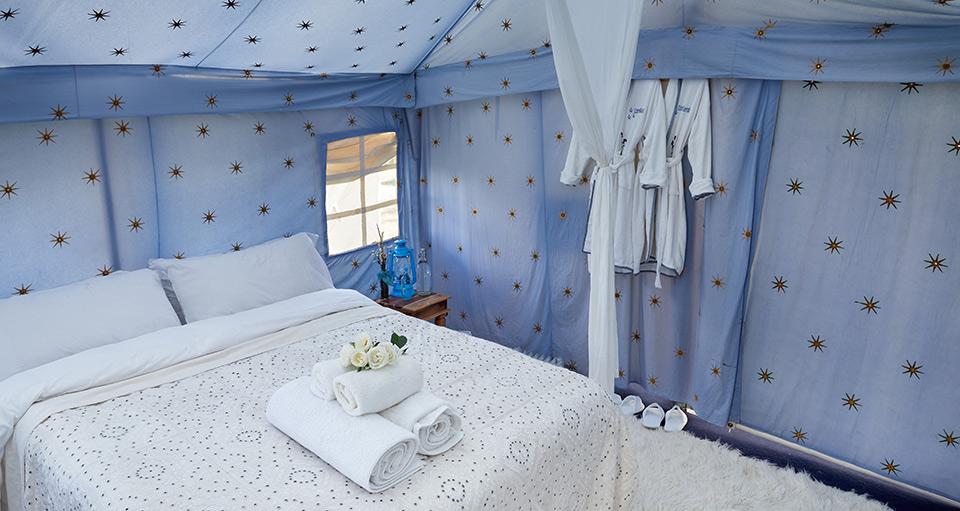 If ever there was a way to experience one of the greatest races on earth this is it. Fancy upgrading your weekend camping at F1?
Call 0203 816 0985 or get in touch with one of our personal travel managers here to find out more information and book.

*
Price based on two people sharing. Subject to availability. Additional charges apply for fine wines, vintage champagnes, spa and hairdressing treatments Terms and conditions apply.
Share with someone you'd love to travel with

Ellena Rowlin
Ellena Rowlin is a Content Writer