0203 816 0985
Let's talk. We're open Mon-Sun 9am - 6pm
We're open Mon-Sun 9am - 6pm
How The Travel Industry Has Reacted To The COVID-19 Crisis
If there's one thing we can take away from the Covid-19 pandemic – and no, it's not how excellent we are at video-call quizzes – it's the importance of kindness. Being kind to those who we're in lockdown with; considering the vulnerable who live near us who we can help; clapping for the NHS; donating to charities that are struggling; and doing small and big acts of kindness to help the local community.

The travel industry has undoubtedly been affected quite significantly by the pandemic, with flight bans and lockdown restrictions forcing hotels to close and airlines to ground fleets. But that doesn't mean that hotels have shut their doors and staff have gone home to their families. On the contrary, resorts around the world have opened up exclusively to help support health workers and offer aid to locals… and this is why we're proud to be part of the tourism industry!

We've rounded up just some of our favourite stories where travel brands have gone the extra mile in their response to Covid-19.

Providing Free Bed And Board To NHS Workers
Claridge's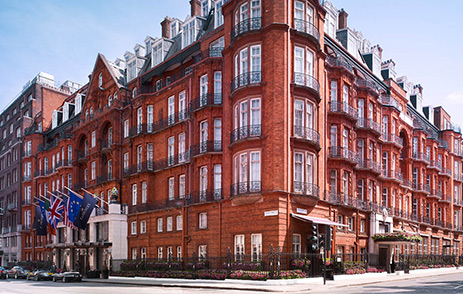 Multiple hotels across the UK have opened solely to support NHS employees working tirelessly throughout the crisis. Manchester's Hotel Football and Stock Exchange, two hotels owned by footballers Gary Neville and Ryan Giggs, were amongst the first to open their doors to the NHS, with London landmark hotel, Claridge's, not far behind.

The Maybourne Group hotel that's located on Mayfair's Brook Street is hosting up to 40 key NHS workers from St Mary's Hospital, Paddington. Each guest is staying in five-star luxury and receives breakfast and dinner fresh from the Claridge's kitchen while packed meals are also offered daily to more than 500 NHS workers and community support teams across London.
Feeding The Community
CEO of Kata Rocks and staff handing out food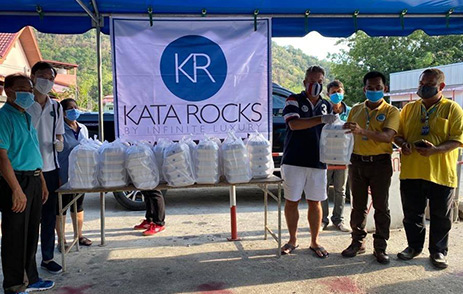 We're flying across to Thailand next with an inspirational story from luxury hotel,
Kata Rocks
. This five-star resort in Phuket has kept its kitchen open and is offering 200 meals per day to the local community of Kata. Thai tourism chiefs recently announced that the financial impact of Covid-19 on the island of Phuket is worse than the 2004 Boxing Day tsunami, so seeing hotels offering their services to locals certainly warms our hearts.
To read our review on Kata Rocks, click here.
Housing The Homeless and Spreading Love
The Standard High Line across The Hudson River, NYC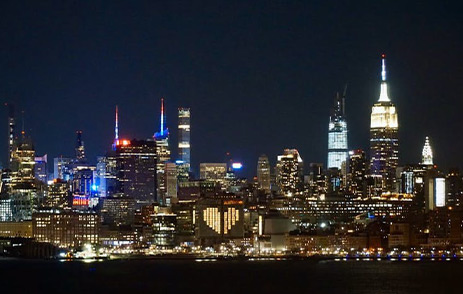 IHG hotel group who owns huge chains including Crowne Plaza, Hotel Indigo, Holiday Inn and InterContinental has been working with the Mayor of London and government to offer 300 of its hotel rooms to the homeless to allow them to self-isolate safely.

Crowne Plaza Belgrade, Serbia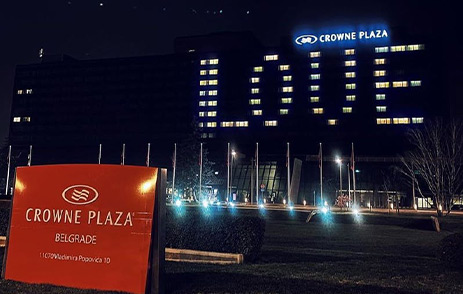 The same group, alongside other major hotel corporations including Marriott and The Standard International, displayed a beacon of love and hope across its worldwide resorts recently by lighting empty hotel rooms in the shape of a heart or spelling out the word LOVE. Locals across the world including those in Berlin, New York, Switzerland, Amsterdam and Serbia were treated to the glowing reminder of a hope – a small but meaningful gesture that's sure to have touched thousands of people.
From Flying Planes To Driving Supplies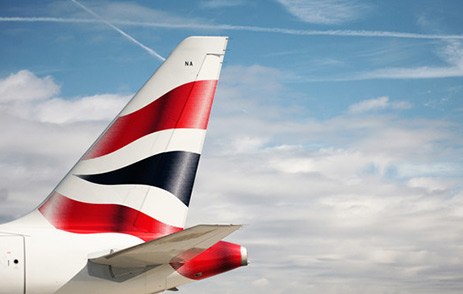 In addition to big corporations and hotel chains' commercial response to Covid-19, the individuals employed by these tourism giants are also making a huge difference. British Airways has encouraged its grounded fleet of cabin crew and pilots to volunteer at the NHS, utilising their basic medical skills and love of looking after people. Airline staff are all first aid trained or hold other clinical qualifications, plus they're security cleared, making them huge assets to the NHS during the pandemic.

Similarly, our LinkedIn has been swarmed with lovely stories of pilots switching their daily routine of flying planes to driving small vans delivering food and medical essentials to the vulnerable. Swapping their wings for a crate of groceries, and EasyJet uniform for a Sainsbury's fleece, it's great to see everyone helping out where they can.

Supporting Local Children's Charities
Haven House Children's Hospice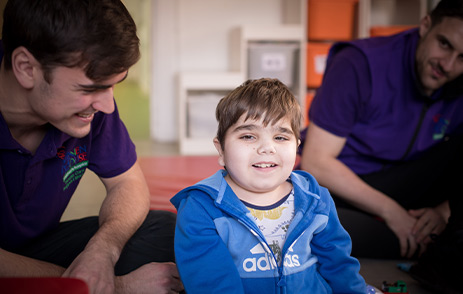 Travel agencies around the world have also been doing their bit for charity, and we're no different. Winged Boots has teamed with its sister companies
Ocean Florida,
the UK's number one holiday provider to the USA, and Ocean Beds, a B2B travel supplier, to release a series of initiatives to raise money to support
Haven House Children's Hospice
. As well as hosting a virtual quiz for our 150+ employees, we have also shared a fundraising pack that's bursting with ideas for staff to raise money in their spare time such as running the equivalent to a marathon in their garden or on their balcony as well as garnering sponsorship for doing an at-home quarantine haircut.
In addition to this, we have launched a prize draw for all of our customers where every penny raised will go to supporting children with life-limiting illnesses. Teamed with our sister companies and a selection of generous partners, we have 12 amazing prizes available for you to win. All you have to do is purchase a prize draw ticket at just £1 each. The Ocean Holidays' Prize Draw closes at
midnight on 31st May 2020
, so
click here
to purchase your tickets today!
Share with someone you'd love to travel with

Lauren Godfrey
Lauren Godfrey is a Marketing Manager