0203 816 0985
Let's talk. We're open Mon-Sun 9am - 6pm
We're open Mon-Sun 9am - 6pm
5 of the best hotels that offer professional recording studios
If you're a musician and have the urge to lay down a new track while on the road these hotels will definitely make you listen up. From
Las Vegas
to
Bali
and W to Hard Rock, there are hidden musical gems everywhere you go however we've made it a little easier with our round up. International music icons and legendary industry clientele make up the reservations list at many with all boasting a cutting-edge technology that's just waiting to be played with. Oh, and additional perks such as 24-hour room service, souvenirs at the end of your session and a tailormade menu are sure to be the cherry on top.
Recommended

itineraries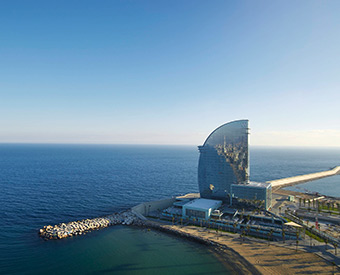 Itinerary
Barcelona+Costa Blanca
10 nights from £2,299 pp inc flights
10 nights
from £2,299 pp inc flights
International flights
10 Nights accommodation
10 x Breakfast
1 x Excursion
4 x Tee time at the Denia La Sella Golf Course
Pri...
Best for: Beach, Business, City
10 nights
from £2,299 pp inc flights
To book or customise this itinerary call us on
W Hotels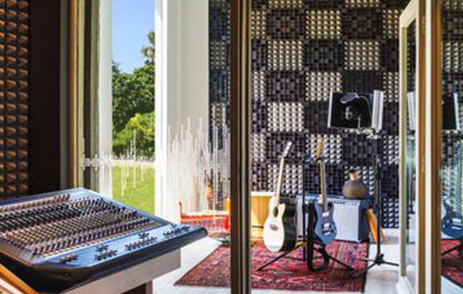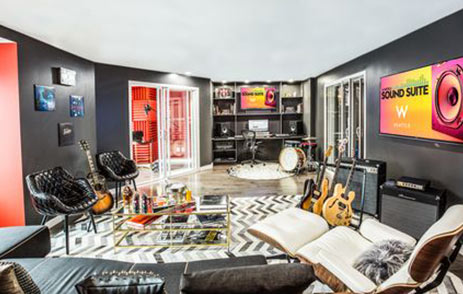 The Sound Suites at W Hotels are a modern legend if you're in the entertainment industry. Located in
W Bali – Seminyak
,
W Barcelona
, W Hollywood and W Seattle in partnership with Coca-Cola, guests can take advantage of a range of leading recording studio equipment that utilises the latest cutting-edge technology. State-of-the-art Komplete Kontrol S-Series keyboards, Maschine production systems and SHR440 headphones can be found in every option which helps to guarantee a brilliant session.
An idea brought to life by W's North American music director, DJ White Shadow, the layout and equipment have been selected to assist artists in creating musical masterpieces whenever inspiration strikes. What's more, you can also expect an exclusive 'Rider Menu' which includes Queen Bey, a meal that boasts champagne truffles, oysters and a bottle of Dom Perignon or alternatively opt for the All Nighter. With locally sourced chocolate covered espresso beans, donut holes with dipping sauces and a six pack of Coca-Cola this choice is marvellous if you're planning on working 'til the early hours. Sessions must last a minimum of two hours with a sound engineer available at an additional cost.
Hard Rock Hotels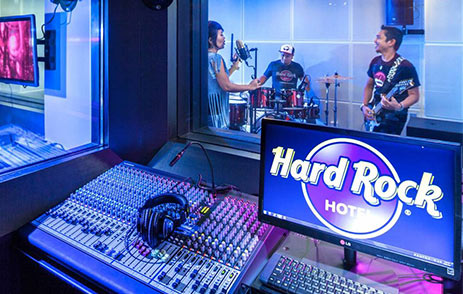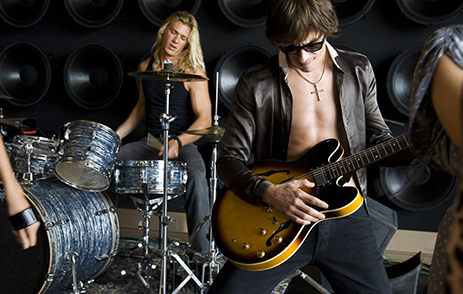 How does working on your next album with views of Indonesia's beautiful coast sound? Heavenly, we know and at Hard Rock Hotel Bali this dream is a reality. The karaoke sessions and recording packages include two hours at the on-site Boombox Recording Studio with a resident sound engineer too. Wired for sound from 10am to 7pm, Boombox is one of the leading recording studios in Kuta, Bali, both for professionals and amateurs alike.
But it's not just Bali that offers musicians and those in the industry a fantastic space to let creative juices run wild and free.
Hard Rock Hotel Cancun
is another brilliant choice for some vocal acrobatics with a choice of packages available. Jam Band comes complete with your very own Rock Specialist so you'll be feeling like a star from the moment you walk into the studio. Open to all guests and catering to every skill level, you can either play a selection of four instruments or sing, with the venue having a maximum occupancy of five people. This all builds up to a huge crescendo as this package also includes performing in front of a live audience. On the other hand, the Studio Time package is fantastic if you want to know more about the technical side of the industry. While you still have to perform using either your voice or a choice of instruments, you get to play about with the arrangement of your favourite song and at the end you'll even receive a remastered version to share with your biggest fans.
Chewton Glen Hotel and Spa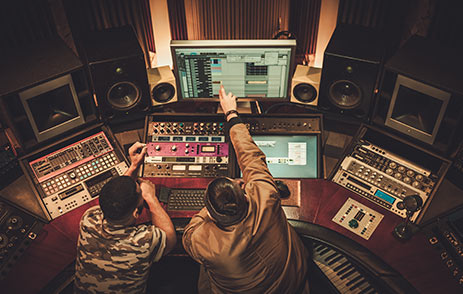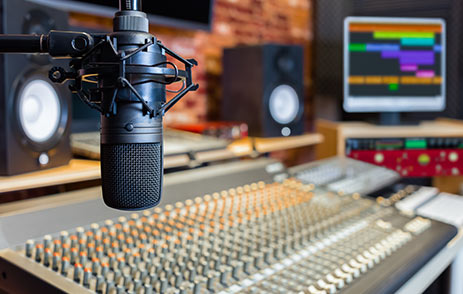 Live the celebrity dream by indulging with the Superstar Package at
Chewton Glen Hotel and Spa
in Hampshire. Ideal for a countryside staycation with a difference, this choice will see your dulcet tones get the treatment it deserves at The Beach Studios, the on-site recording venue. After a tour of the studio you'll meet with a team of engineers and acclaimed producers to discuss song choice and what you're after from your session.
Then the fun begins. The space has been acoustically designed to perfection, which in turns guarantees a pitch-perfect song that's yours to take in the form of a master CD at the end of the recording. Aside from this, you also receive an overnight stay, a full English breakfast and a five-course seasonal dinner ensuring you get the VIP treatment from the moment you arrive.
Palms Casino Resort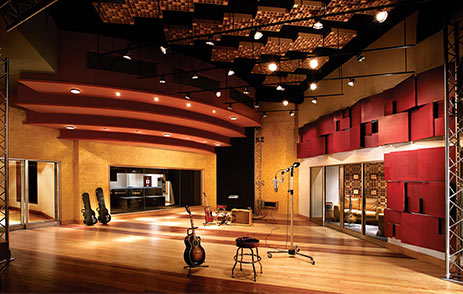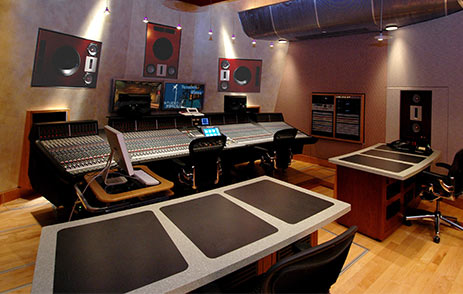 8,000-square-foot of musical dreams can be found at the recording studio at the Palms Casino Resort in Las Vegas. Designed by architect Francis Manzella who specialises in the acoustics of a space, the multi-million-dollar professional studio is open around-the-clock and it's attracted big names including Boyz II Men, Celine Dion, Pink and Madonna.

Split into Studio X and Studio Y, you're able to perfect your sound with ease here. Studio X is ideal for band or ensemble recording due to the various booths within while Studio Y is brilliant if you're planning a mixing or more technical session thanks to the motorised faders and an expansive control room. If that wasn't enough the hotel itself has countless things to do for some downtime as it houses its very own casino, a spa and countless restaurants showcasing the best in international cuisine.

Zoe Thrall, Studio at the Palms director, says that no request is too big or small. "Clients of the studio can stay in the hotel, eat in our fantastic restaurants, or attend a live concert at the Pearl Concert Theater. There are full amenities here unlike any other studio. You want a kobe steak delivered to the studio? No problem."

What's more, the hotel is also undergoing a $620-million-dollar renovation which in turn means that the studio is getting a makeover too. A 29,000-square foot nightclub, a 73,000-square foot pool club and a wealth of restaurants from the likes of celebrity chefs such as The Chew's Michael Symon sounds like perfection to us. Being completed in phases, the overall renovation is expected to be completed by spring 2019, with the recording studio open throughout the refresh. Various aspects have already been completed including Unkown Bar which boasts Damien Hirst's 1999 iconic shark sculpture The Unknown.
Sunset Marquis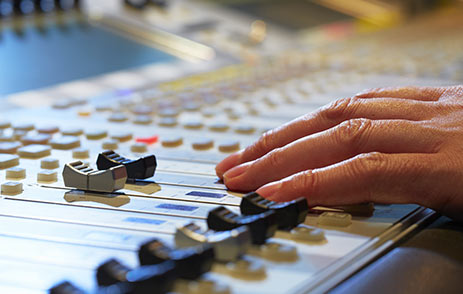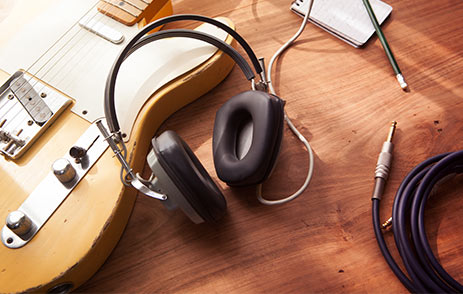 Mere minutes from the Sunset Strip and open 24-hours a day, the NightBird Studios at Sunset Marquis is perfect for some late-night lyrics in the Golden State. A home away from home for many A-listers including Drake, Aerosmith, Britney Spears and Rihanna the studios include additional perks such as on-site massages and spa treatments, room service, premier concierge services and the chance to head for post-work cocktails at the exclusive Bar 1200.

The suites have been designed by musician Jed Leiber and renowned acoustician George Augspurger and filled with state-of-the-art equipment including Yamaha pianos, Shure microphones and Ampeg amplifiers. But how did the recording studio come about? The story goes that Jed Leiber and guitarist Jeff Beck were making too much noise when staying in the Sunset Marquis Hotel so were offered a laundry room in the basement to record their sessions. This then grew to the NightBird Studios as it stands today.

Now the venue comprises three studios (A, B and C) with Studio C being the most recent addition. This production room is ideal for writing session and video editing, fully kitted out with an iMac and various gear to ensure your piece is perfect.
FACE THE MUSIC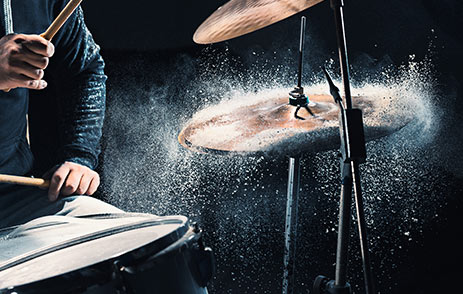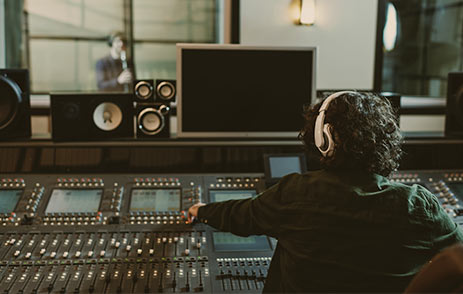 These hotels offer those in the music industry a fantastic base for both work and play. From state-of-the-art equipment to meals delivered to the studio door, the venues are the perfect place to hone your craft. If that wasn't enough, they're also in some pretty unbeatable locations that not only ensures you're in a great place for business but also marvelous landmarks and culture that is sure to be unforgettable.
If these hotels are music to your ears and you don't want to skip any studio time simply enquire here or call one of our personal travel managers on 0203 816 0985
Share with someone you'd love to travel with

Guy Humphrey
Guy Humphrey is a Content Writer
Recommended Itineraries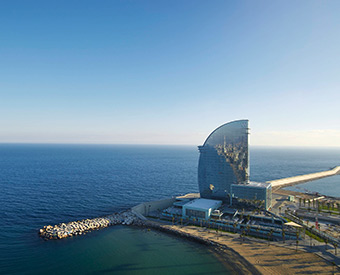 Itinerary
Barcelona+Costa Blanca
10 nights from £2,299 pp inc flights
10 nights
from £2,299 pp inc flights
International flights
10 Nights accommodation
10 x Breakfast
1 x Excursion
4 x Tee time at the Denia La Sella Golf Course
Pri...
Best for: Beach, Business, City
10 nights
from £2,299 pp inc flights
To book or customise this itinerary call us on