0203 816 0985
Let's talk. We're open Mon-Sun 9am - 6pm
We're open Mon-Sun 9am - 6pm
Have you been to the top three travel destinations?
In a world of unforgettable landmarks, beautiful natural sights, extravagant hotels and mouth-watering restaurants, narrowing them down can be a mammoth task. With so many destinations and so little time, the Trip Advisor Travellers' Choice Awards 2019 should hopefully give you some inspiration. Chosen by millions of travellers, these 'Top 10' rundowns include the best theme parks and experiences around the globe for this year. So, what are you waiting for? Discover if your favourite has made the list.
Top 3 travel destinations

1. London


This one has definitely got us feeling a little patriotic. Our wonderful capital city, London, has secured the number one spot and it's not hard to see why. Each neighbourhood has an individual feeling: the chic streets of Chelsea boast boutique shop fronts adorned with flower arrangements while quirky Shoreditch effortlessly mixes upscale eateries with hipster bars. Fun Soho crosses over the road into Covent Garden's welcoming squares, while Mayfair's elegant Georgian townhouses encase some of London's finest hotels and designer shops. As the River Thames flows, cutting the city in half, the reasons to visit grow.


2. Paris


Touch down in Paris, whether it's via the Eurostar or one-hour flight, and you'll feel the romance run through you. The French capital is synonymous with blossoming trees lining wide boulevards, gothic architecture set out in a symmetrical grid format, and being home to high fashion designer houses like Chanel and Dior. Exuding elegance and charm, once you've ticked off the main attractions like the Eiffel Tower and the iconic Louvre museum, a stroll around the city to experience the café culture will get you a freshly baked croissant and steaming cup of café au lait.


3. Rome


The third European destination to make it into the top three, Rome is a city where historical wonder fuses with the art culture and bustling restaurants to create a destination to flock to. The Italian capital has long been a place of extravagance and the Colosseum, the Forum and the Vatican City will prove that grandeur was still very apparent back in the day. You can't visit Rome without tasting one of the finest cuisines in the world, and that is the collection of stone baked margherita, minimalistic carbonara (not like the British one) and rosemary sprinkled focaccia.

Take a look at the full list:
4. Crete
5. Bali
6. Phuket
7. Barcelona
8. Istanbul
9. Marrakech
10. Dubai

Top 3 luxury hotels


1. Kayakapi Premium Caves, Cappadocia


One for the radars of keen travellers, Cappadocia and its mazes of cave carved architecture is becoming more popular every day. Five-star Kayakapi Premium Caves is centrally located in this UNESCO World Heritage Site, most famous for the whimsical ritual of hot air balloons floating above the otherworldly landscape. This boutique hotel oozes romance with the rooms and pools built into the cave, illuminated by glowing light just like a medieval castle. The cave and pool suites give you access to a private pool and separate bathtub, while the spa offers a Turkish bath and Hamman room, all enclosed in dusty white limestone arching above you.

To find out more, click here.


2. Riad Kheirredine, Marrakech, Morocco


Built around a traditional courtyard offering unrivalled views of the city rooftops, Riad Kheirredine is Moroccan luxury mixed with contemporary style. You'll find a corner of solitude wherever you look, with plush velvet cushions adorning deep red sofas and serene greenery decorating the interesting décor. Encounter the city of Marrakech on the rims of the Atlas Mountains while sipping traditional mint leaf tea from the rooftop then enjoy the fireplace and luxury bed drapes some of the rooms feature.

To explore the enchanting décor of Riad Kheirredine, click here.

3. Hotel Villa Lara, Bayeux, France


With one trip advisor reviewer writing "Stay only if you appreciate excellent service," you know what to expect with a trip to Hotel Villa Lara – five-star treatment, stunning views of Bayeux Cathedral and old-school glamour in the styling. Within close proximity of the D-Day landing beaches, this is the perfect respite after exploring, with its high-end bedrooms and dripping chandeliers. A delicious buffet breakfast will make sure you're set for the day, too.


To discover the reason why travellers keep returning to Hotel Villa Lara, click here.


Take a look at the full list:
4. Rosewood Mayakoba, Mexico
5. Hotel 41, London
6. Baros Maldives
7. The Oberoi Rajvilas, India
8. Porto Sani, Greece
9. The Upper House, Hong Kong
10. La Maison Arabe, Marrakech

Top 3 best fine dining restaurants


1. Au Crocodile, Strasbourg, France


Engage in a feast for the senses at Au Crocodile, a Michelin-starred restaurant with a menu of innovative dishes of classic French cuisine with a contemporary update. Treat yourself to a six-course tasting menu where creations are made effortlessly using fresh ingredients and superb craftsmanship. Paired with matching wines, you'll fill the spot perfectly. Strasbourg is a city of art, culture and decadent architecture and Au Crocodile fits right in.


Find out more about the best restaurant in the world here.

2. Martin Berasategui, San Sebastian, Spain


Three Michelin-starred Martin Berasategui is a restaurant full of minimal styling and gastronomical wonder offering the finest Spanish cuisine. Berasategui was born locally in San Sebastian, the foodie capital of Spain, and brings his creative genius to the menu which includes grilled crayfish, stuffed Iberian pig trotters and hot almond cake. Getting a reservation can be tricky but our agents can wave their magic travel wands so make sure to ask for restaurant recommendations when designing your bespoke itinerary.


Take a look at the culinary delights here.

3. El Celler de Can Roca, Catalonia, Spain


Imagine hand crafted food, passionate cooking and avant-garde styling, then multiply it by three. That's what you get at El Celler de Can Roca. The restaurant is the creation of three brothers, Joan, Jordi and Josep, who discovered their love for cooking as they watched, and smelt, their mother prepare aromatic stews. Nothing is too weird or too wonderful here, so expect a globe as a centrepiece with flying canapes perched around it and chocolate eggs broken open to reveal your delicate dessert.


Read the legendary story of the Roca brothers here.

Take a look at the full list:
4. Restaurant Sat Bains, Nottingham, UK
5. Restaurant Benazuza, Mexico
6. La Colombe, South Africa
7. TRB Hutong, Beijing, China
8. Ristorante Villa Crespi, Italy
9. The Grove, New Zealand
10. David's Kitchen, Thailand


Top 3 landmarks


Majestic columns of stones with faces carved in and stunning temples with fascinating detail… the UNESCO World Heritage Site of Angkor is Cambodia's shining star. Do you want to know the best way to see this historical gem? Jump in a rickshaw before dawn breaks and get to the main temple, Angkor Wat, for sunrise. You may be joining hundreds of other eager explorers, but, trust us, the striking hues of pink and purple brightening behind the largest religious structure ever built is absolutely worth it.


2. Plaza de Espana, Seville, Spain


Seville is the up and coming romantic destination of Europe, hot on the heels of Paris and Venice. This charming city is home to Plaza de Espana, a cathedral of sheer beauty and scale, which measures the size of five football pitches. Sweeping staircases and idyllic balconies provide the best views of the intricate architecture and four bridges crossing the canal, which flows around the outside.


3. Sheikh Zayed Grand Mosque, Abu Dhabi


Imagine a whitewashed world of towering spires and ballooning domes, decorating one of the world's largest mosques. Welcome to Abu Dhabi's Sheikh Zayed Grand Mosque, a fusion of British, Italian and Emirati architecture, where the biggest chandelier on the planet dangles delicately from the intricately designed ceiling. Crowds can get pretty large here, so make sure to go for opening or closing time, ie. 9am or 9pm.


Take a look at the full list:
4. St Peter's Basilica, Italy
5. Mezquiita Cathedral de Cordoba, Spain
6. Taj Mahal, India
7. Duomo di Milano, Italy
8. Alcatraz Island, San Francisco
9. Golden Gate Bridge, San Francisco
10. Hungarian Parliament Building, Budapest

Top 3 amusement parks


1.Universal's Islands of Adventure, Orlando, Florida


Housed within Universal Studios which is famous the world over for its overflowing bucket of thrilling rides, immersive worlds and theme-park firsts, Universal's Islands of Adventure in Orlando, Florida is a place where magical creatures, superheroes and hungry dinosaurs collide. Hagrid's Magical Creatures Motorbike Adventure is newly opened and has visitors leaving rave reviews about how amazing the technology used is - we highly recommend.

2. Magic Kingdom, Orlando, Florida


The original theme park to open at Walt Disney World Resort, Magic Kingdom is where your favourite heroes line the street parades and cuddly creatures roam around ready for a selfie. The castle is a must see, especially at night as the lights illuminate the golden spires, making for a true fairy-tale. Space Mountain and Big Thunder Mountain Railroad are classic rides that can't be missed.


3. Universal Studios, Orlando, Florida


Orlando, Florida is known as the capital of family fun and that's mostly down to its ever-growing selection of amusement parks including Universal Studios, an adventurer's paradise. Watch your favourite film heroes and villains come to life as you enter the worlds of productions like Harry Potter, Marvel and Springfield. Hop onto the Hogwart's Express after a stroll down Diagon Alley, cause havoc with the Despicable Me minions, or experience Donkey in all dimensions with a Shrek 4D experience.

Take a look at the full list:
4. Disney's Animal Kingdom, Florida
5. Puy du Fou, France
6. Universal Studios Hollywood, Los Angeles
7. Tivoli Gardens, Denmark
8. Europa-Park, Germany
9. The Island in Pigeon Forge, Tennessee
10. SeaWorld, Florida

Top 3 best beaches


1. Baia do Sancho, Brazil


Sancho Bay, on the small Brazilian island of Fernando de Noronha, packs a punch when it comes to natural beauty and mesmerising landscape. Three colours make up the stunning scene: turquoise waters, pure white sands, and luscious green jungle. Tropical palm trees are sprinkled across the heavenly strip of beach, enclosed like a pocket of purity with the curved shape and tall rocky walls. The Two Brother Hill is visible in the distance, as you snorkel the crystal-clear water and discover groups of rainbow coloured fish.

2. Varadero Beach, Cuba


Do you like the Maldives? Then you'll love Varadero Beach in Cuba. The waters are so vibrant, and sands are so white that sunglasses are a necessity, and although sunbathing while taking in the scenes is tempting, it's not the only activity. Try your hand at surfing, paragliding, or even skydiving if you're up for a little adventure or if serenity is your pick, enjoy the quiet atmosphere and abundance of shady cabanas. The ocean is a delightful temperature, perfect for swimming and snorkelling in the calm currents, and the environment is so clear that seaweed is nowhere in sight. Staying at one of the beachside hotels will not disappoint.


3. Eagle Beach, Aruba


Imagine a typical Caribbean shoreline and Eagle Beach in Aruba will tick every box. Boasting the accolade of the widest beach in Aruba, the palm tree lined sands offers shady areas, a handful of beach huts and opportunities for a variety of watersports. The trademark shot is of the two fofoti trees leaning peacefully on the soft ground and with the beach stretching far enough to house hotels, restaurants and bars, you'll find your own spot of tranquillity with ease. Most of the nests of the four species of turtle in Aruba are found on Eagle Beach too, which means you get plenty of chances to catch a sight of these endearing creatures throughout the year.


Take a look at the full list:
4. La Concha Beach, San Sebastian
5. Grace Bay Beach, Turks and Caicos
6. Clearwater Beach, Florida
7. Spiaggia dei Conigli, Islands of Sicily
8. Seven Mile Beach, Grand Cayman
9. Playa Norte, Isla Mujeres, Mexico
10. Seven Mile Beach, Jamaica

To have a look at all the categories in the Trip Advisor Traveller Awards 2019, click here.


Call 0203 816 0985 to talk to one of our personal travel managers or enquire here and start creating your dream holiday. Whether it's to one of the top places or hotels, or somewhere you've always dreamt of going, our team of experts can design a completely bespoke itinerary for you.
Share with someone you'd love to travel with

Ellena Rowlin
Ellena Rowlin is a Content Writer
Recommended Properties
Hotel
3 nights from £430 pp inc flights
Best for:Beach, Couples, Diving
Phenomenal array of facilities on offer including a spa, diving centre and kids' club
Contemporary décor can be found in every room and suite, ideal for all travellers
​​​​​​​Wealth of restaurants on offer to dine in, with even more found in the sister hotels close by
Best for: Beach, Couples, Diving
Style: System.Collections.Generic.List`1[System.String]
3 nights from £430 pp inc flights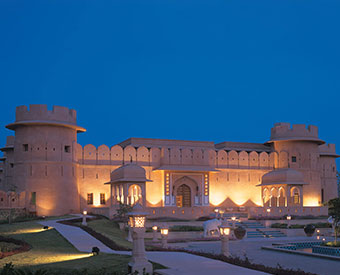 Hotel
7 nights from £1,515 pp inc flights
Best for:Couples, Family, Honeymoon
71 well-appointed rooms, tents and villas each with a personalised butler service 
Offers two on-site restaurants boasting eclectic cuisine  
An abundance of brilliant facilities including a spa and butler service
Best for: Couples, Family, Honeymoon
Style: System.Collections.Generic.List`1[System.String]
7 nights from £1,515 pp inc flights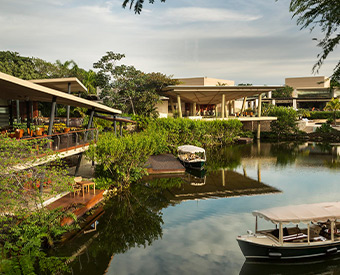 Hotel
7 nights from £3,070 pp inc flights
Best for:Beach, Business, Couples
Beachfront five-star hotel complete with a mile-long arc of pristine private beach 
All-suite accommodations built along winding lagoons, accessible by foot or private boat 
On-site restaurants, spa and fitness centre plus an 18-hole golf course nearby
Best for: Beach, Business, Couples
Style: System.Collections.Generic.List`1[System.String]
7 nights from £3,070 pp inc flights