0203 816 0985
Let's talk. We're open Mon-Fri 9am - 6pm
We're open Mon-Fri 9am - 6pm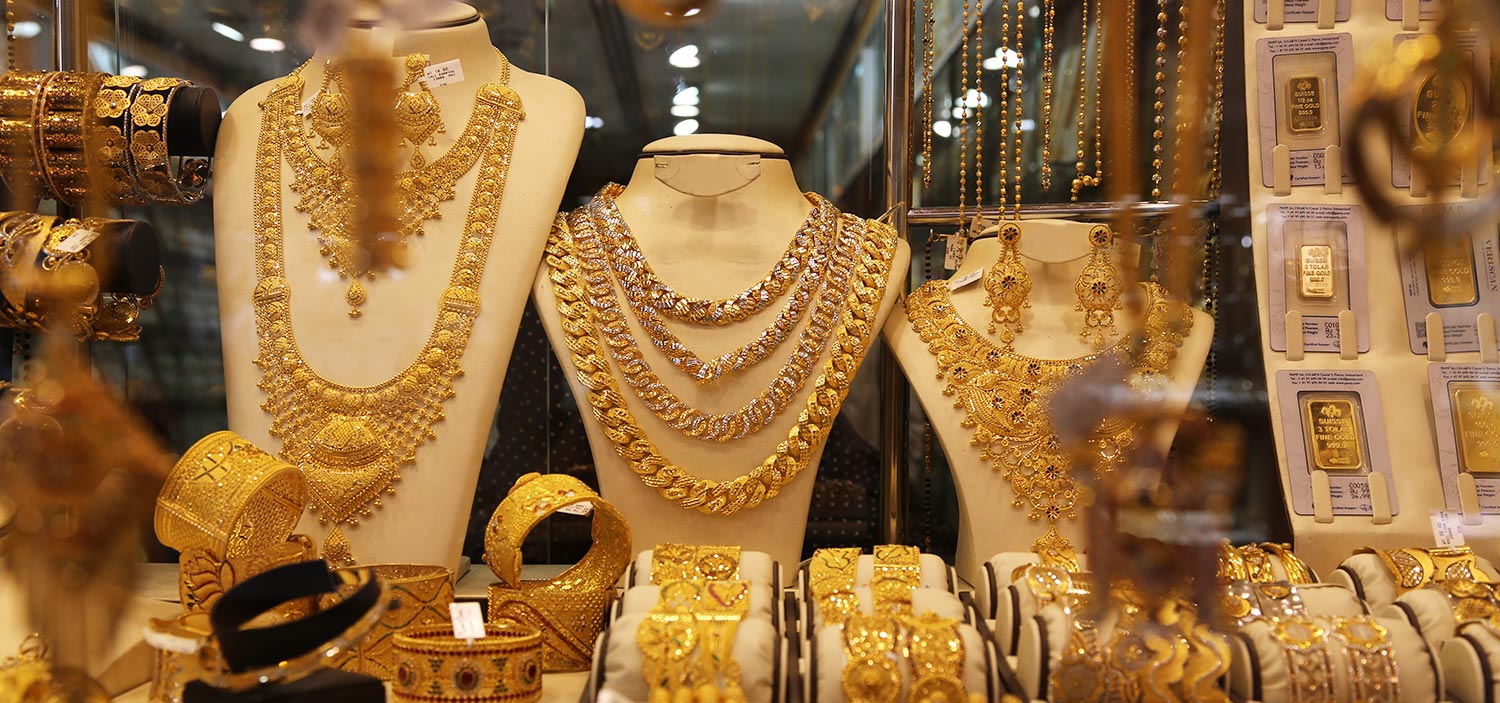 'Souk' up the culture at the Gold Souk
Destination: Dubai
Visually dazzling and a true feel of Arabian magic, the Gold Souk is no ordinary market. Glitter and gold wherever you look, a visit to the Gold Souk in Dubai is a must when visiting the city. This bustling bazaar is Dubai's number one place for buying jewellery, gemstones and precious metals and is visited by guests from all over the world.

Located in Dubai's commercial district, the souk consists of more than 300 retailers that sell incredible gold jewellery. This is the definition of being spoilt for choice as you ponder over a mind-blowing selection of some of the finest goods in the city.

Fancy practising your bargaining skills? Engage in some friendly haggling with a vendor and see how much of the price you can knock off. A smile and a relaxed demeanour can go a long way in Dubai. Also, it doesn't hurt to look around at all the vendors before you purchase as you may spot the same item at a cheaper price.

Don't worry about your jewellery not being genuine – the Dubai government keeps strict control over the merchandise so being fobbed with a knock-off is highly unlikely. Beware of the vendors just outside of the souk though, as fake Gucci handbags and Rolex watches are in abundance.

So, whether you're in the market to buy or simply browse, the glittering sights alone are worth a visit to the Gold Souk. Feel like a million dollars as you sport your new accessories, guaranteeing you to be the envy of all your friends when you return home.

WINGED BOOTS WISDOM

It's wise to visit the Gold Souk in the late afternoon or evening when it's slightly cooler. Temperatures in Dubai can sky-rocket during the summer seasons, making it difficult to walk long distances around midday when the sun is at its highest.
Venue Details
In/Out: Indoors

Duration: 2 hours

Traveller Type: Adults, Couples, Families

Best for: Cultural, Sightseeing

Address: 54 Al Khor St - Dubai - United Arab Emirates

Opening Times:
10am-10pm (Saturday to Thursday), 4pm to 10pm (Friday)
Map & Address
The Gold Souk is accessible by both car and metro. The surrounding stations are all within a 10-minute walk to the location or a short taxi ride. The Gold Souk can also be reached from popular district Jumeirah Beach with just a 25-minute car journey.

The Gold Souk is accessible by both car and metro. The surrounding stations are all within a 10-minute walk to the location or a short taxi ride. The Gold Souk can also be reached from popular district Jumeirah Beach with just a 25-minute car journey.

Address: 54 Al Khor St - Dubai - United Arab Emirates
Opening Times:
10am-10pm (Saturday to Thursday), 4pm to 10pm (Friday)