0203 816 0985
Let's talk. We're open Mon-Sun 9am - 6pm
We're open Mon-Sun 9am - 6pm
Neil Henderson
Travel Specialist
Having spent 40 years in the travel industry I have visited many wonderful destinations all around the world and still have plenty more to see. It's hard to select a favourite, but the Caribbean, Indian Ocean and Asia would be my top three destinations. My favourite city hotel has to be Raffles in Singapore, and for relaxation the Maldives is hard to beat! I have a wealth of knowledge to share and I love to help my customers find that perfect holiday every time.
My hand luggage essentials are…
a good book – preferably an autobiography

The first song on my travel playlist is…
anything by Neil Diamond
After dark, I like to…
enjoy some great food and relax
My desert island item is…
my iPad
Number one on my bucket list is…
Galapagos Islands
My ideal travel companion would be…
any family member (I enjoy travelling solo too!)

QUICK FIRE
Hold luggage or carry-on? Carry on – just the essentials!
Fine dining or rooftop bar? Fine dining every time
Spa treatment or sightseeing? Sightseeing – the fun of traveling is discovering local cultures
Night out or evening in? Evening in mostly
Spa or bar? Neither for me, chill by the pool or go exploring!
Hike or bike? Hike, I love to walk and explore the local area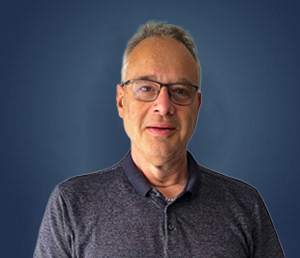 Plan your perfect holiday with
Neil Henderson
Follow ME on Instagram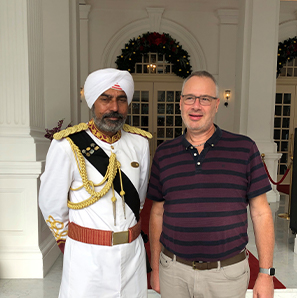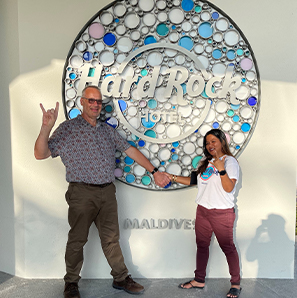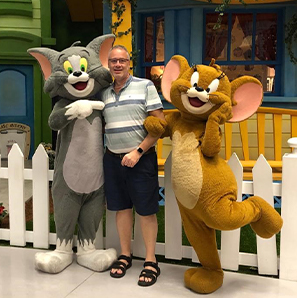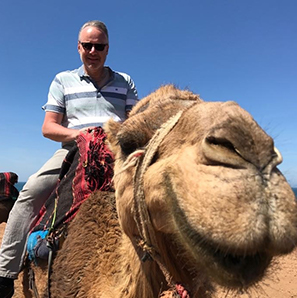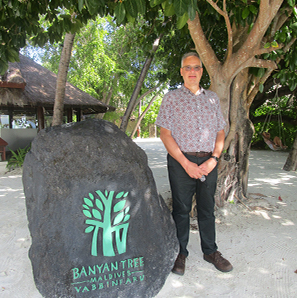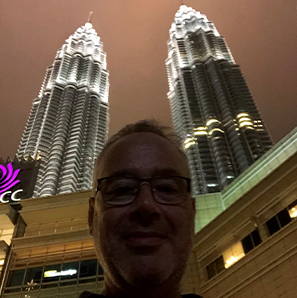 Places Neil Henderson has visited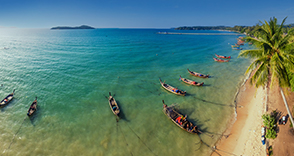 Thailand
My second home. I love the country, the climate, the people, the food, the variety, the culture...I have visited over thirty times and seen many places, but still have plenty more to experience.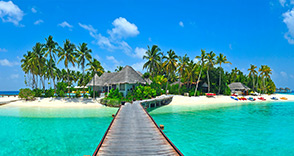 Indian Ocean
I have visited many Maldives islands and they all have something different to offer, though it has got to be one of the best places in the world to chill out. Mauritius is also a wonderful country, very diverse, wit...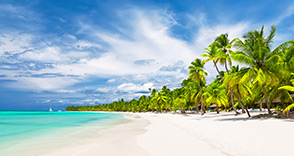 Caribbean
I first visited the Caribbean in 1998 and fell in love with the region. I have been lucky enough to visit 35 islands on my last count. I recently had two weeks exploring the British Virgin Islands which was a partic...
Plan your perfect holiday with Neil Henderson