0203 816 0985
Let's talk. We're open Mon-Sun 9am - 6pm
We're open Mon-Sun 9am - 6pm
Where The Wild Things Are
Everyone loves a bit of adventure when they're on holiday, and what better way to get to know the world around you than to meet the local wildlife. From butterflies to Bengal tigers, the world is full of dazzling, awe-inspiring and often downright weird animals, every one offering you encounters that you'll never forget. Winged Boots is on hand to introduce you to the world's creatures, with the ability to plan an amazing range of experiences, from koala cuddling to diving with dolphins. With so many opportunities to choose from, here is our rundown of the top places to go to experience the most unforgettable animal encounters.
Pandas in Chengdu, China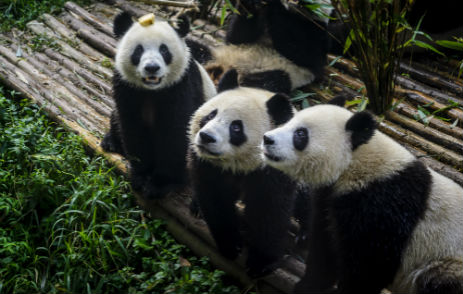 Nestled amongst the Tibetan foothills is the vibrant city of Chengdu, capital of China's Sichuan region. Famous for its Szechuan sauce, tea houses and Buddhist monasteries, the city is also home to the world's only metropolitan Panda Sanctuary, as well as being only 130 kilometres from the world's largest – the Sichuan Wolong Giant Panda Nature Reserve. Overall, the region is home to about 1,500 Giant Pandas, about two-thirds of the total world population, making Chengdu an absolute must if you want to witness this wonder of nature.

How to get there:

Chengdu's Panda Sanctuary is about an hour's drive from Chengdu Shuangliu International Airport, while the Wolong Nature Reserve is two hours away by car.
While you're in the area:
As a UNESCO City of Gastronomy, Chengdu is an ideal destination for foodies, so make sure to check out the city's traditional tea houses for a true taste sensation.
Tigers in Ranthambore National Park, India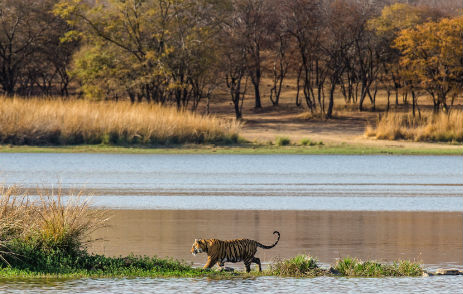 In the heart of the Indian subcontinent lies Ranthambore National Park – almost 100,000 acres of rolling hills, lush rainforests and trickling streams, home to one of the largest populations of Bengal tigers in the world. Centred on the 10th-century Ranthambore Fortress, the park is widely known for its scenic ruins, inscribed in 2013 as a UNESCO World Heritage Site, but it's the unique tiger encounters that really draw in the tourists. With around one tiger in every six square kilometres, Ranthambore is certainly the best place to go to see these majestic beasts, as they lay in the sun or cool off in the shade of the park's banyan trees.

How to get there:

The park lies equidistant between the cities of Agra, Jaipur and Kota, and is four hours by car from Jaipur International Airport – its nearest air connection.



While you're in the area:

Ranthambore National Park is also home to a dazzling variety of wildlife besides tigers, including the sloth bear, sambar deer, wild peacocks, Indian leopard and plenty of monkeys, so make sure to keep an eye out!
Sloths in Diamante Eco-Reserve, Costa Rica
On the western coast of Costa Rica in the Guanacaste region you'll find the Diamante Eco Adventure Park and Reserve. Home to one of the most diverse collections of animals on the planet, Diamante is a must for anyone who wants to get up close and personal with some of Central America's remarkable wildlife. With several species of sloth, as well as toucans, monkeys, turtles and butterflies, amongst others, the park is a lush paradise where you can come face to face with the most exotic of creatures, assisted by the park's expert staff and guides.

How to get there:

The Diamante Eco-Reserve is about a 45-minute drive from Daniel Oduber Quirós International Airport, or 4 hours and 30 minutes by car from San José, Costa Rica's capital.



While you're in the area:

Don't forget that Diamante also offers plenty of thrilling adventure experiences too, including a mile-long 'Superman' zip-line, bungee-jumping and horseback rides.
"Costa Rica is a delight – I travelled there recently, and an absolute highlight was the Diamante Eco-Reserve. I came face to face with sloths ((one of my favourite animals), as well as toucans, monkeys and some stunning azure butterflies. Flying on the mile-long zip-line is one of the most mind-blowing experiences I've ever had. Seeing the rainforest speeding along below me was exhilarating, and it's certainly something I'd recommend to anyone, so long as you don't suffer from vertigo!"
Tex O'Neill, personal travel manager
Recommended

Properties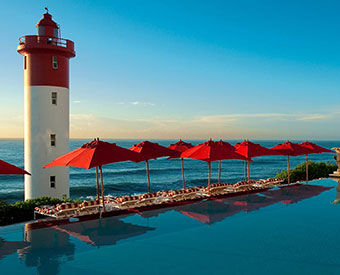 Hotel
7 nights from £1,760 pp inc flights
Best for:Beach, Business, City
Prestigious beachfront accommodation facing a legendary lighthouse icon 
Choose from 86 luxurious rooms and suites including the world-famous Presidential Suite 
Let your senses come alive in the award-winning spa which features a Turkish Hammam
Best for: Beach, Business, City
Style: System.Collections.Generic.List`1[System.String]
7 nights from £1,760 pp inc flights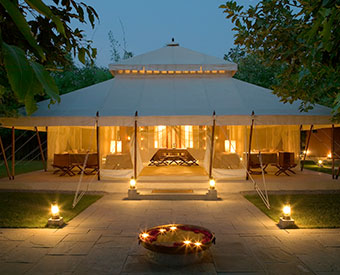 Hotel
7 nights from £4,430 pp inc flights
Best for:Couples, Family, Honeymoon
10 air-conditioned tents with separate living and sleeping areas 
A softly-lit dining tent serving Indian and western dishes  
Spa tent with traditional treatments as well as Reiki healing
Best for: Couples, Family, Honeymoon
Style: System.Collections.Generic.List`1[System.String]
7 nights from £4,430 pp inc flights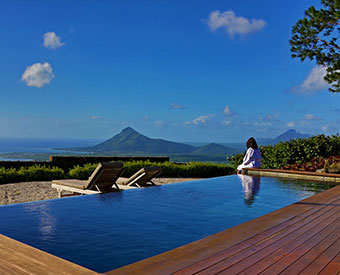 Hotel
7 nights from £1,280 pp inc flights
Best for:Adventure, Beach, Couples
Idyllic mountain retreat for adults with spacious accommodations and enchanting views 
Enjoy a perfect location, with the island's best beaches only a 10-minute drive away 
Settle into serenity with a sesh at the resort's on-site spa
Best for: Adventure, Beach, Couples
Style: System.Collections.Generic.List`1[System.String]
7 nights from £1,280 pp inc flights
Orangutans in Kuching, Malaysia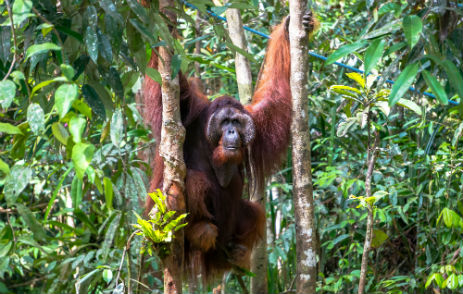 In the lush rainforests of the island of Borneo, a rare and captivating ape makes its home. The orangutan is one of the most endangered and beloved of all the world's creatures, and at the Semenggoh Nature Reserve in Kuching, committed staff have dedicated themselves to looking after rescued or injured orangutans and teaching them how to survive upon their return to the wild. A visit to the reserve at feeding time (9am and 3pm every day) will see a number of orangutans returning to the rehabilitation centre for a tasty snack, and you can get to see them in their natural environment, as HRH Prince Charles did in November 2017.
How to get there:
Semenggoh Nature Reserve is 30-minutes by car from Kuching International Airport, which is only served from London by connecting flights, with a stop in Kuala Lumpur, and usually one other.
While you're in the area:
The area around Kuching is also incredibly rich in bird life, with brightly coloured critters including the Malaysian Honeyguide, Blue-winged Leafbird and the Yellow-rumped Flowerpecker.
The big, and small, five in Hluhluw-iMfolozi Park, South Africa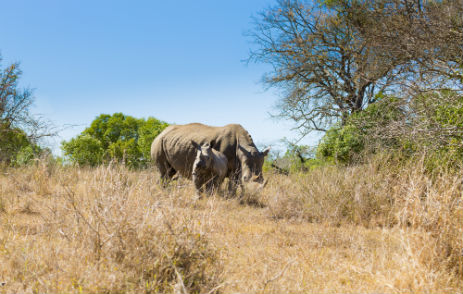 The oldest wildlife conservation area in South Africa is the Hlohluwe-iMfolozi Park, located in the east of the country to the north of Durban. Dating from 1895, the park is one of the very best places to head to if you want to see the renowned Big Five. While lions, leopards, elephants, buffalo and rhino are awe-inspiring and captivating, Hluhluwe is also one of the best places to see the lesser-known Small Five – consisting of the Leopard Tortoise, the Elephant Shrew, the Antlion, the Buffalo Weaver and the Rhinoceros Beetle. Maybe they're not quite so visually impressive, but it's still a feat to observe all five of these beauties, and they pay testament to the vast diversity to be found in Africa – there's more to this continent than just the giants.
How to get there:
The closest airport to Hlohluwe-iMfolozi Park is Durban's King Shaka International, which is about a two-hour and 30-minute drive away. The nearby village of Hluhluwe also has its own aerodrome available for private chartered flights, so call one of our personal travel managers now to arrange your journey.
While you're in the area:
Hluhluwe-iMfolozi Park has a vast range of animals within its boundaries, but it's also well known for being the heartland of Rhinoceros conservation. With a population of around 1,000 White Rhinos in the park, it's the most successful example of the conservation of this majestic creature, and one of the best places to observe their social lifestyle.
Lions in Casela Safari and Bird Park, Mauritius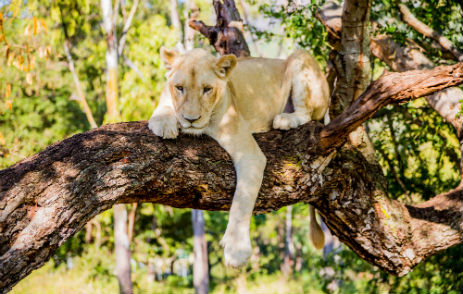 Mauritius is world-renowned as an island of warm, sun-kissed beaches and gently-swaying palm trees, but located to the south of the country is a far more adventurous experience. Casela Safari and Bird Park is a whirlwind of fun and excitement for guests of all ages, with rock-climbing, zip-lining and safaris available, as well as much much more. One of the most memorable opportunities available here is the Lion Walk, where you have the chance to come face to face with the king of the jungle, and take a relaxing stroll through the savannah alongside a lion and his keeper. An experience not to be missed, the Lion Walk will surely get all your friends talking!

How to get there:

Casela Safari and Bird Park is close to the beachfront town of Flic-en-Flac, about an hour's drive from Sir Seewoosagur Ramgoolam International Airport.



While you're in the area:

The Seven-Coloured Earths and Chamarel Waterfall nearby make for a fantastic day-trip, especially when the sun is rising or setting, casting an ethereal glow across the multicoloured rocks.
Koalas in Cairns, Australia
For wildlife experiences to make your friends jealous, you should definitely head to the city of Cairns, in northern Queensland, Australia. In the hills to the west of the city you'll find the Kuranda Rainforestation Nature Park – a verdant Eden packed full of flora and fauna to captivate the entire family. Without doubt one of the most memorable experiences on offer here is the chance to get up close and personal with everyone's favourite cuddly critter – the koala. In addition to koala cuddling, visitors to Kuranda can embark on a range of journeys of discovery, from an amphibious safari through the Australian jungle to the chance to learn about Aboriginal culture and traditions, including trying on face paint and playing the digeridoo.
How to get there:
Kuranda Rainforestation Nature Park is a half-hour drive from Cairns Airport, which is served (with connections) from London, and domestically from other Australian cities, including Sydney, Brisbane, Gold Coast and Darwin
While you're in the area:
Do also check out Cairns' snorkelling and diving opportunities – the nearby Great Barrier Reef is world-famous for its marine diversity and offers amazing chances of seeing fauna from turtles to dugongs and dolphins.
Camels in Dubai, United Arab Emirates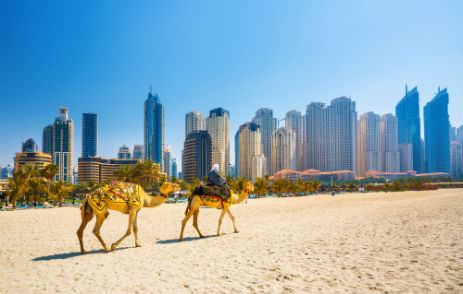 While many head to Dubai for its immense shopping mall, towering skyscrapers and pristine beaches, the most well-known of the seven Arab emirates that comprise the UAE also has a wild side. Heading inland, away from the urbanised coastline, the sand-strewn deserts offer visitors the chance to engage in an ancient activity – camel riding. The local tribes have used camels as transport and status symbols for generations, and these gentle, friendly beasts still play a major role in Dubai's culture and society. For those who prefer to stay closer to civilisation, a number of camel rides are available on Dubai's Jumeirah Beach, reminiscent of the donkeys of Blackpool.
How to get there
:
Dubai International Airport is served regularly from both Gatwick and Heathrow, and the nearby airports of Abu Dhabi, Ras al-Khaimah and Sharjah are all within a 90-minute drive.
While you're in the area:
While you're in Dubai, you'll also want to check out the incredible aquarium and underwater zoo, located in the city centre, where dozens of fascinating marine creatures including rays, otters and sharks can be seen up close.
The world's aquarium in Los Cabos, Mexico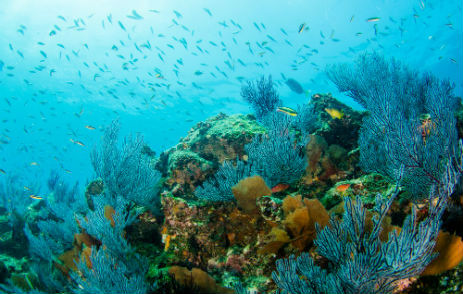 Located at the southern tip of the Baja California, Los Cabos is a favourite destination thanks to its golden beaches, but also plays home to one of the most diverse aquatic ecosystems in the world. It's for good reason that Cousteau named it 'the world's aquarium', as the waters around Los Cabos are packed with marine life, from turtles and manta rays to a plethora of brightly-coloured fishes and corals. With blue, humpback and gray whales all regularly visiting the area to breed and feed, as well as the peaceful whale shark and a wide array of seals, everyone is sure to be captivated by the wealth of life to be found here. Be sure to pack your snorkel, or hire equipment from your hotel, so you don't miss out!
How to get there:
The region of Los Cabos is served by Los Cabos international Airport, which is a 15-minute drive from San José del Cabo, and 45 minutes by car from Cabo San Lucas.
While you're in the area:
A favourite site for anyone with Instagram is surely the arched rocks at the beach of Cabo San Lucas, which stunningly frames the setting sun of an evening.
Pigs at Pig Beach, the Bahamas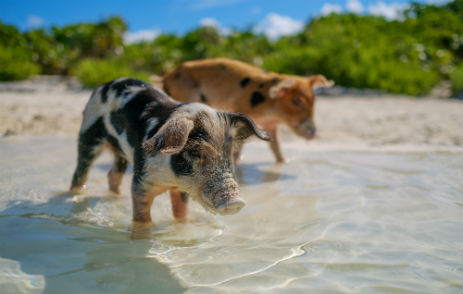 Famous worldwide, the Bahamian island of Big Major Cay is more commonly known as Pig Beach, due to the thriving population of feral pigs found there. Supposedly the pigs' ancestors were stranded on the cay during a shipwreck, and ever since they have provided a biological oddity, adapting to semi-aquatic tropical life with ease. It's truly a unique experience paddling around in the warm waters alongside these trottered cuties, and it will certainly make your holiday one to remember.
How to get there:
The best way to get to Pig Beach is to fly into Nassau Airport and from there catch a plane or ferry to Staniel Cay, which is the closest major settlement to the porky ones.
While you're in the area:
Don't forget to keep an eye out for other aquatic life while you splash around – the sea around the Bahamas is thronged with life, and you're sure to catch a glimpse of the many fish that fill the azure waters.
Share with someone you'd love to travel with

William Jarvis
William Jarvis is a Content Writer
Recommended Properties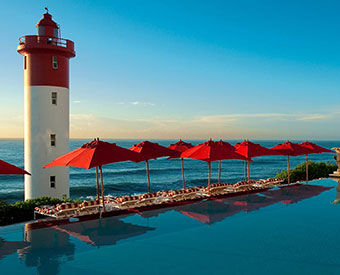 Hotel
7 nights from £1,760 pp inc flights
Best for:Beach, Business, City
Prestigious beachfront accommodation facing a legendary lighthouse icon 
Choose from 86 luxurious rooms and suites including the world-famous Presidential Suite 
Let your senses come alive in the award-winning spa which features a Turkish Hammam
Best for: Beach, Business, City
Style: System.Collections.Generic.List`1[System.String]
7 nights from £1,760 pp inc flights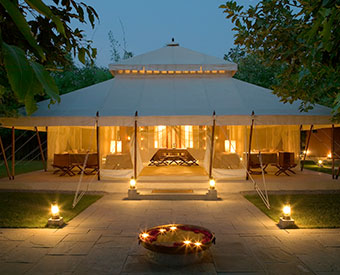 Hotel
7 nights from £4,430 pp inc flights
Best for:Couples, Family, Honeymoon
10 air-conditioned tents with separate living and sleeping areas 
A softly-lit dining tent serving Indian and western dishes  
Spa tent with traditional treatments as well as Reiki healing
Best for: Couples, Family, Honeymoon
Style: System.Collections.Generic.List`1[System.String]
7 nights from £4,430 pp inc flights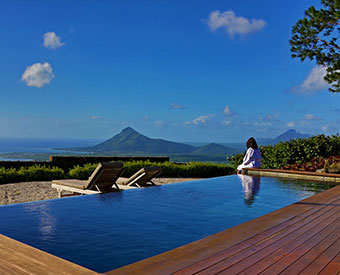 Hotel
7 nights from £1,280 pp inc flights
Best for:Adventure, Beach, Couples
Idyllic mountain retreat for adults with spacious accommodations and enchanting views 
Enjoy a perfect location, with the island's best beaches only a 10-minute drive away 
Settle into serenity with a sesh at the resort's on-site spa
Best for: Adventure, Beach, Couples
Style: System.Collections.Generic.List`1[System.String]
7 nights from £1,280 pp inc flights