0203 816 0985
Let's talk. We're open Mon-Fri 9am - 6pm
We're open Mon-Fri 9am - 6pm
The 2020/21 Travel Trends You Need To Know About
It's safe to say that the Covid-19 pandemic will affect the way we travel for the future; this we are certain. However, how it affects our future holidays is still up for debate. With new airline guidelines and social distancing at airports being ironed out, the logistical side to travel is changing daily, but it is all moving in the same direction. Countries are sharing prospective dates for when they will reopen for tourism and the UK has plans to reduce lockdown over the coming months. With this in mind, we've spoken to the experts, called upon our partners in the industry and studied the latest advice to present our predictions for the future of travel. From private charters to popular destinations, we've summarised how we see holidays shaping post-coronavirus.


STAYCATIONS WILL BE ON THE RISE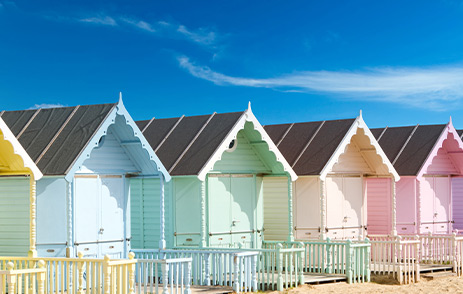 Due to the travel restrictions, border closures and uncertainty surrounding international travel, we're predicting a spike in
UK staycations
for 2020 from July onwards, subject to the Government's proposed 'plan to rebuild'. Once it is safe to do so, 2020 could be the ideal time to discover the great British countryside's pretty pockets such as the Lake District and the Scottish Highlands. Alternatively, if you'd prefer to pack a bucket and spade over walking boots, then you could check-out the UK's relatively unappreciated seaside resorts. We're highlighting Devon, Dorset and Cornwall as our most popular coastal retreats where boutique hotels, luxury apartments and picturesque penthouses will whisk you away from the big smoke. What's more, these destinations have plenty of accommodation options for four-legged members of the family, too. After all, life after lockdown will be particularly lonely for our pets so why not treat the entire family to a trip away?
MULTI GENERATION TRIPS WILL GAIN IN POPULARITY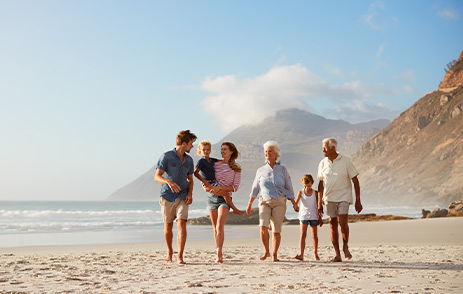 Some may argue that it's the older generation who have suffered the most throughout the crisis, with stricter lockdown imposed and sustained periods of time without seeing any family members. Post Coronavirus, and once the Government lifts lockdown and deems it safe, we forecast a rise in multi-generational travel (also known as 3G, meaning three generation), where grandparents, parents, children and even cousins all holiday together. A trip away is a great means to claw back missed family interaction, to re-celebrate birthdays and spend quality time together. Whether this is in a cottage in the British countryside, on an island in the
Indian Ocean
or a lodge in Africa's wilderness is up to you, but we bet that you'll have better memories if you're all together.
THE DEMAND FOR VILLA RENTALS WILL INCREASE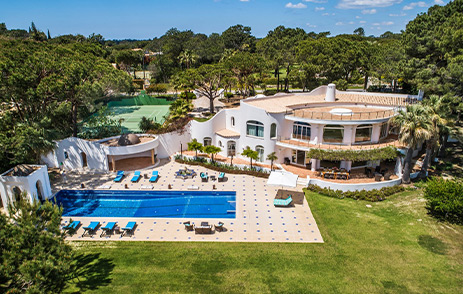 The rise in 3G holidays will undoubtedly see an escalation in villa rentals, especially those with four plus bedrooms and baths, private pools and personal chefs on hand. Not only does this provide space for all the family to holiday together, but it also keeps contact with other holidaymakers to a minimum with no need for shared pools and buffet breakfasts kept at bay. There are a wealth of destinations that offer luxurious private villas in gated communities as well as those isolated in insane locations all over the world, but particularly throughout Europe, Asia, the Caribbean and the USA. Think
Ibiza
,
Greece
,
Mallorca
,
Thailand
,
Barbados
and
Florida
, to name just a few. What's more, at Winged Boots, we've got direct contacts with a wealth of worldwide property managers to ensure that we can offer the same great service and affordable rates as our hotel portfolio, so if you're planning on travelling but would rather avoid large resorts, get in touch with our personal travel managers today to discover more on our bespoke villa service.
WE'LL TRY TO GO OFF THE BEATEN TRACK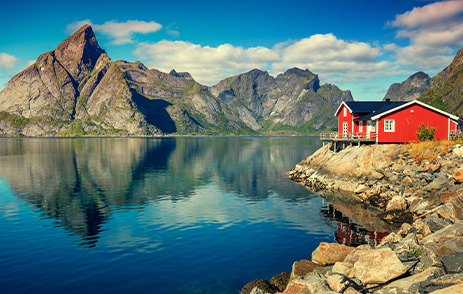 Have you grown fond of your daily walk around the local park, nearby forest or closest beach? Well, you're not alone – it seems many have discovered new nature walks and family time in the great outdoors during lockdown, and this is a trend we don't see slipping post coronavirus. Instead, we predict that the inquisitiveness of exploring the locale to travel with Brits on their holidays with a rise in off the beaten track locations and day trips. Whether that's staying in an eco-lodge in a National Park or simply swapping your day sitting around the pool with a good book for a hike around the area, there's a level of intensity to suit all.

YACHT AND JET CHARTERS WILL BECOME MORE APPEALING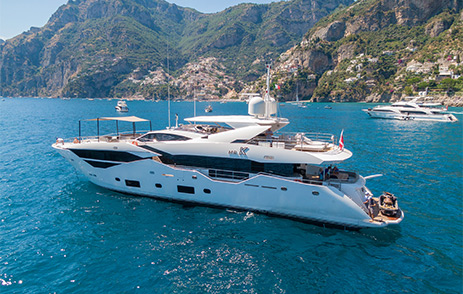 Similarly to the proposed rise in villa rentals, for the luxury customer private jets and yacht charters are also predicted to be on the up. With new airport procedures to support social distancing alongside future airline guidelines for in-flight social measures,
chartering a jet
may be a more appealing option for luxury travellers. In turn, yacht charters around the Med and other European hotspots is also forecast to gain momentum – and after one quick flick through our travel partner
Sunseeker's
fleet and it's easy to understand the appeal.
BUCKETLISTS WILL GET SHORTER
Many of us fall foul of travelling to the same resort every year, even staying in the same beach bungalow. Well, why not? You know what you like and if you've found a hotel that fits the bill, then why change? It's also quite comforting returning to a resort where you know the staff and what time breakfast is... However, being deprived of travel has us dreaming of that next trip now more than ever, and speaking for the wider Winged Boots team, the consensus is that we want to make sure that our next holiday is one to remember. So, make 2021 the year for that
dreamy safari
, that once-in-a-lifetime
arctic adventure
or dip into the kids' inheritance and stay a few nights in that eye-wateringly
beautiful hotel
. Make 2021 the year you cross something off your bucket list – however small – and plan today to travel tomorrow.
To book or for your bespoke holiday quote, call our personal travel managers today on 0203 816 0985 or
click here
to submit an online enquiry.
Share with someone you'd love to travel with

Lauren Godfrey
Lauren Godfrey is a Marketing Manager